New York is a city of endless possibilities, including opportunities to touch the art. There are more than a hundred museums in this city, and it will take you several months to explore everything in detail. We have chosen the main ones for you – of course, with tips on how to see more. Many places offer free admission on certain days of the week, so plan your visit well. New York is worth it. Here are Top New York City Museums.
The Metropolitan Museum of Art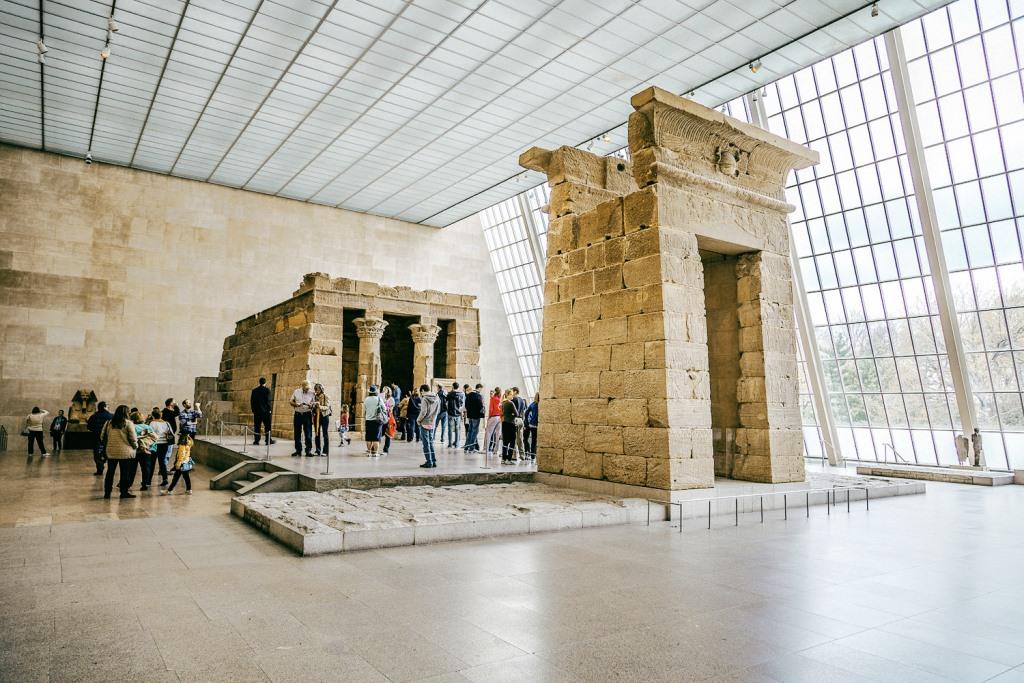 One of the most famous museums in the world is worth staying in for a week – and even then it is not a fact that you will have time to study all the collections in detail. It seems that the whole history of mankind is collected here: 5000 years from Ancient Egypt to modern art. Expect that you will spend the whole day in the museum and accept in advance that you will not see everything: just choose the halls that are most interesting to you. We recommend not to pass by the halls dedicated to the art of Indian and Polynesian civilizations, halls with art from the countries of the East, and halls with a huge collection of impressionists – there are many paintings by Van Gogh, Degas, and Monet. Check also the schedule of temporary exhibitions.
#See More: You can download the Museum map in advance, believe me, it will come in handy. And for children, there is a special drawn interactive map #metkids map. The museum conducts cool free tours – thematic or must-see the treasures of the museum. Check the schedule here. You can also watch video presentations of new exhibitions, take a virtual tour of galleries, explore the art history timeline or study the sign language and facial expressions of the museum's sculptures… You can take water in a plastic bottle to the museum, take pictures without flashing, and use pencils for writing. If there is an opportunity to come without a backpack and outerwear – take advantage of this (the queues in the wardrobe can be rather big).
Address: 1000 5th Ave
Working hours: Sunday – Thursday 10.00 – 17.30, Friday – Saturday 10.00 – 21.00.
Price: $ 25 adults; $ 12 for students. You can buy online here. The price is rather big, but for it, you can go to the Met for three whole days in a row. What's even cooler is that with the same ticket you can go to The Met Breuer and The Met Cloisters (more on them below).
The Met Cloisters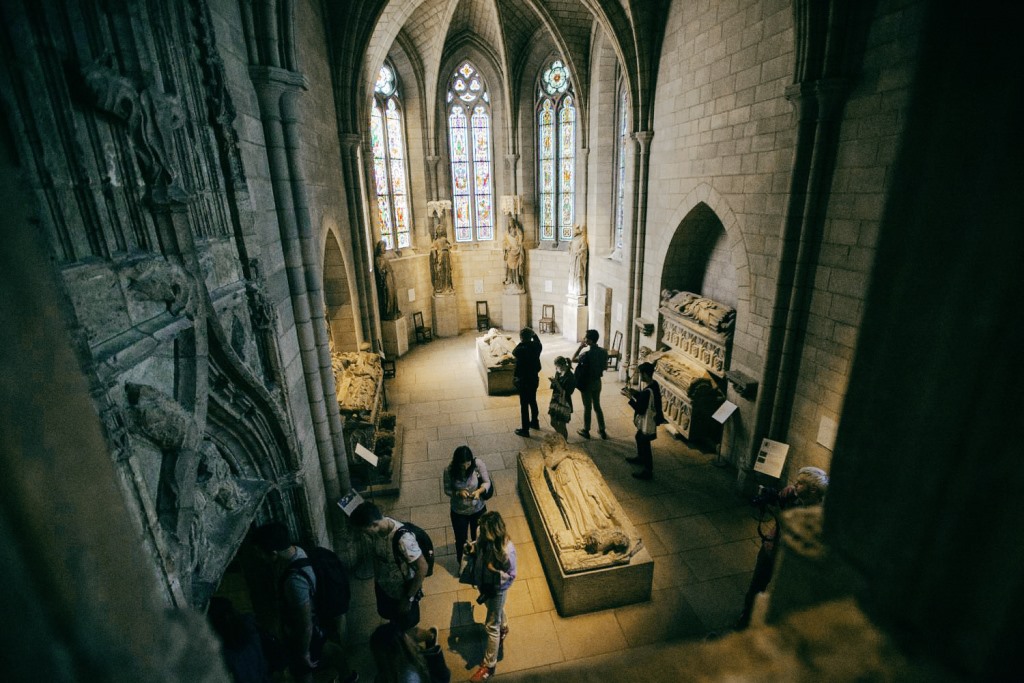 A branch of the Medieval Art Department of the Metropolitan Museum of Art, which looks like a real medieval castle. In fact, this is a constructor assembled from walls, windows, and arches of various castles and monasteries in France, Germany, and Spain. It turned out, however, very atmospheric: you can walk along the corridors, study tapestries and other medieval works of art, sit in the inner garden, admiring the waters of the Hudson.
#See more: Don't miss the famous unicorn tapestry – this is what will definitely decorate your Instagram.
Address: 99 Margaret Corbin Dr
Opening hours: every day, March-October 10.00 – 17.15, November-February 10.00 – 16.45.
Price: Free with the Metropolitan Museum ticket.
The Met Breuer
Another branch of the Met is a building with unusual ledge-steps, created by the architect Marcel Breuer. Here you will find the art of the 20th and 21st centuries: photography, installations, video art, performances.
# See more: You can look inside the museum without leaving your home in this video.
Address: 945 Madison Ave
Working hours: Tuesday – Thursday, Sunday 10.00 – 17.30, Friday – Saturday 10.00 – 21.00
Price: Free with the Metropolitan Museum ticket.
Brooklyn Museum
Museum with the largest collection of art after the Metropolitan Museum of Art. The coverage of the eras is about the same: Eastern and African art, European paintings and interior items, photographs – but even cooler are actual temporary exhibitions. Special attention is paid to the feminist view of art, and the museum has its own Center for Feminist Art with a large database of contemporary artists. You can view the collection online here.
#See more: As with almost all museums in New York, you can join a free tour of the main collection sites, watch performances or listen to lectures. Check the schedule here.
Address: 200 Eastern Parkway, Brooklyn
Working hours: Wednesday, Friday – Sunday 11.00 – 18.00, Thursday 11.00 – 22.00.
Price: full ticket $ 16, students $ 10.
American Museum of Natural History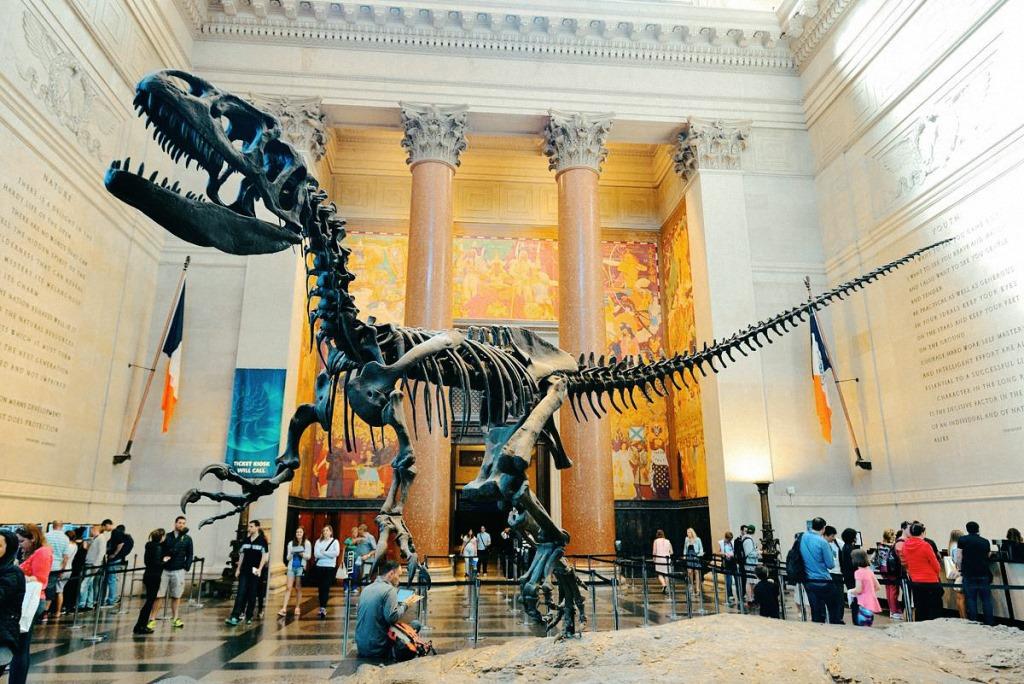 And now it's time to arrange a "Night at the Museum"! Here, in 45 museum halls, you will see full-length skeletons of dinosaurs, stuffed mammoths and other extinct terrestrial and underwater creatures, huge meteorites, and beautiful minerals and precious stones, the structure of the human body, and the vastness of the Universe. You can also stay in the museum overnight – however, it will cost $ 150.
# See more: download the museum map to your smartphone in advance. Look for free tours here – daily six times a day (10.15, 11.15, 12.15, 13.15, 14.15, and 15.15).
Address: Central Park West & 79th St
Opening hours: 10.00 – 17.45 daily
Price: $ 23 full ticket, $ 18 students general admission. You need to buy additional tickets for exhibitions. You can buy tickets online.
MoMA
Van Gogh, Picasso, Chagall, Pollock, Matisse – do you need more reasons to make this museum on your must-visit list? And this is only a permanent collection, and temporary exhibitions are also such that you want to drop everything and fly to the States. You can explore the collection online here. The museum's website also has a cool audio guide If you only have an hour – download these audio recordings to your smartphone, which will take you through all the main masterpieces of the museum in an hour.
# See more: The museum hosts many world-class cultural and educational events. It was here that Marina Abramovich performed her famous performance "In the presence of an artist". Follow the calendar here, and also stop by the MoMA PS1 branch in Queens at 22-25 Jackson Avenue.
Address: 11 West 53rd St
Opening hours: daily, 10.30 – 17.30, on Fridays 10.30 – 20.00.
Solomon R. Guggenheim Museum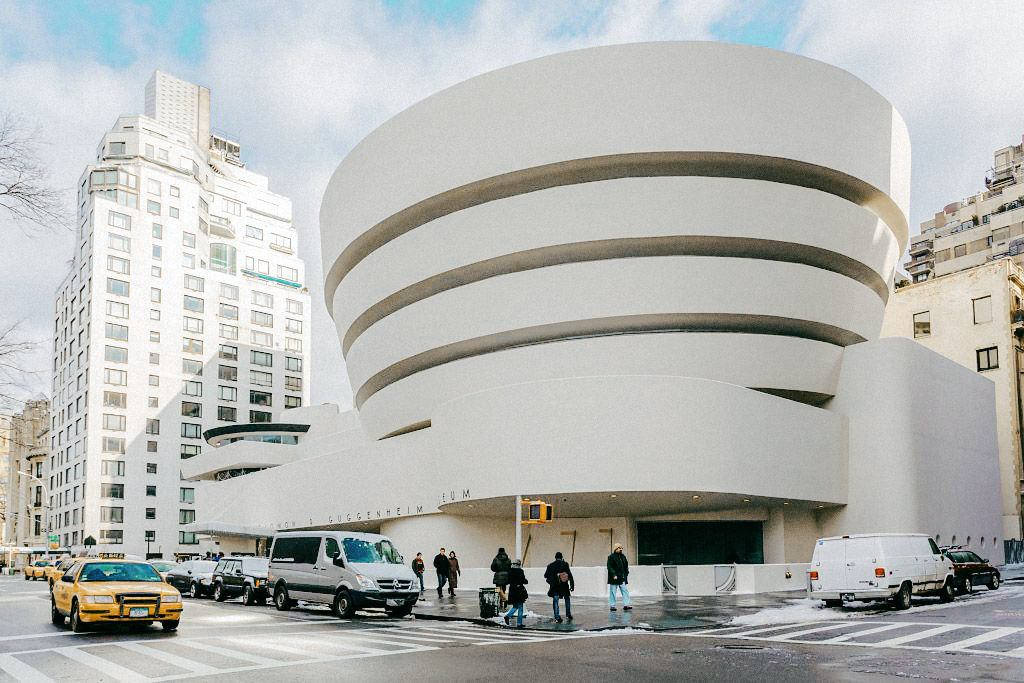 The museum, created by the famous philanthropist and collector Solomon Guggenheim, was originally created to draw the attention of Americans to the geniuses of abstract painting. The museum building also turned out to be quite avant-garde: white and rounded, with its own concept of a visit – visitors must first take an elevator to the top floor, and then spiral downward, examining the exposition. The idea to draw attention to the new art was quite successful: now the museum's collection contains more than six thousand works of the impressionists, post-impressionists, and avant-garde artists. It houses the world's largest collection of paintings by Kandinsky, as well as works by Rothko, Picasso, Gauguin, Cezanne, Miro, and others.
# See more: You can view the collection online here, and you can filter by artists, historical periods, movements, and so on. Free tours of the exposition are held every day at the museum- do not miss the opportunity to chat about contemporary art with those who really understand it. Finally, the museum's audio collection contains hundreds of tracks about art, from archival recordings to lectures on specific works. Upload to your smartphone and dive. If you do not want to understand individual entries, download the ready-made application, which will become your guide.
Address: 1071 5th Ave
Working hours: Monday – Wednesday, Friday, Sunday 10.00 – 17.45, closed Thursday, Saturday 10.00 – 19.45 (from 17.00 you can log in using the Pay What You Wish system).
Price: full ticket $ 15, concession $ 10.
Frick Collection
Despite the name, this place is a delight for the eyes of those who are a little tired of modern art. A lush mansion on 5th Avenue, inside which hides an impeccable collection of classic paintings: Titian, Vermeer, El Greco, Goya, as well as ceramics, furniture, and textiles. You can look into the museum halls now with an online tour or live broadcasts of lectures.
# See more: Download the museum app: inside there is an interactive map for navigation, information about the artists and their work, an audio guide, and the ability to save your favorite paintings.
Address: 1 East 70th St
Working hours: Tuesday – Saturday 10.00 – 18.00, Sunday 11.00 – 17.00, closed Monday.
Price: $ 22, students $ 12. On the first Friday of the month from 6 pm to 9 pm admission is free, on Wednesdays from 2 pm to 6 pm with Pay What You Wish.
Whitney Museum of American Art
And here we go to deal with American art (no, this is not only Andy Warhol, although he also exists). Exclusively Americans, from the 1920s to the present – Edward Hopper, Keith Haring, and others. The museum also has a cool collection of archival films – don't miss the screenings of rare Andy Warhol films. If you are more of a listener, explore the huge collection of audio recordings where artists themselves talk about their works. The case when you can directly find out what the author wanted to say!
# See more: There are tours of the exhibitions(we recommend a tour of the classic part of the collection of the 1900-the 1960s, which starts every day at noon), in addition to them you can get to performances, workshops and artists talks.
Address: 99 Gansevoort St
Working hours: Monday, Wednesday, Thursday, Sunday – 10.00 – 18.00, Friday and Saturday 10.30 – 22.00. closed on Tuesday.
International Center of Photography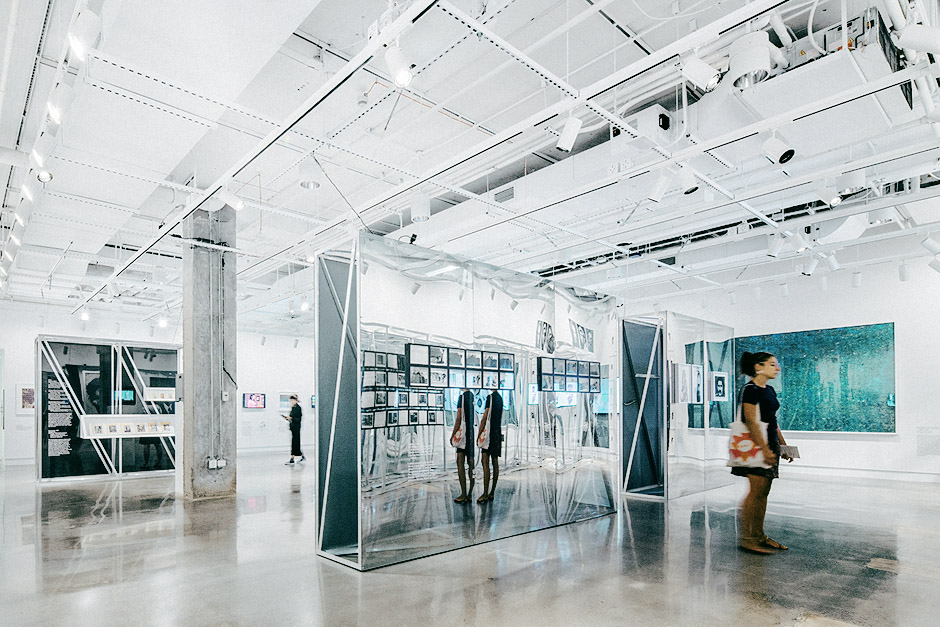 Two floors of delight for fans of visual culture – from the already classic works of Robert Capa and Gerda Taro to the graduation works of modern students. The exhibitions change every few months, so stop by, even if you are not the first time New York.
# See more: Subscribe to the museum's Instagram page: checking the feed over your morning coffee, you will gradually learn all the cool photographers of our time.
Address: 1114 6th Ave
Working hours: Monday is a day off; Tuesday, Wednesday, Friday – Sunday 10.00 – 18.00, Thursday 10.00 – 21.00.
Price: $ 14 full ticket, $ 10 for students.
Museum of the Moving Image
Cinema, television, computer games, videos – all this is here, in the entire perspective of its history and technology. From 19th century optical toys to cutting-edge video art. Sound films, draw your own cartoons, hang out in the cinema of the 30s, listen to music archives and take a look at real costumes and objects from films – there is enough interaction.
# See more: Since you are going to a cinema museum, try to get to one of the shows – you can see old or rare films.
Address: 36-01 35th Ave, Queens
Opening hours: Wednesday – Thursday 10.30 – 17.00, Friday 10.30 – 20.00 (free admission 16.00 – 20.00), Saturday and Sunday 10.30 – 18.00. Monday and Tuesday are closed.
Price: $ 15 full ticket, $ 11 students.
Museum of Arts and Design (MAD)
Everything about how fashion and design transcend their purely applied applications and becomes a real art – here you can see cool things in retro style and high-tech works of our time. Jewelry, dishes, interior items – from metal, ceramics, fabric, glass, wood, and all kinds of combinations thereof. Pay special attention to temporary exhibitions – there are those that will change your ideas about design. There are audio recordings for current exhibitions.
# See more: 95% of the museum's collection is available online – you can prepare for your trip. The museum shop is also worthy of all attention.
Address: 2 Columbus Cir.
Working hours: Tuesday, Wednesday, Friday – Sunday 10.00 – 18.00, Thursday 10.00 – 21.00.
Price: full ticket $ 16, students $ 12. On Thursdays from 18.00 to 21.00, admission via Pay What You WIsh.
New Museum of Contemporary Art
If you weren't satisfied with contemporary art at MoMA and the Guggenheim Museum, here's another point that deserves your attention – with a specialization in the latest art of the 20th and 21st centuries. Artists whose names you may not know today, but who may become popular tomorrow. Works that will make you experience conflicting feelings from admiration to disgust. Check the calendar of events here .
# See more: Free museum tours run at 12.30 pm – and in the case of contemporary art, someone who can explain the context and perspective of a particular work will be very helpful. Another nice trick: if during your visit you go to the museum's website from your smartphone, you can listen to the audio guide.
Address: 235 Bowery
Working hours: Tuesday – Wednesday 11.00 – 18.00, Thursday 11.00 – 21.00, Friday – Sunday 11.00 – 18.00. On Thursdays from 19.00 to 21.00, entrance via Pay What You WIsh system.
Price: $ 18 full ticket, $ 12 students.
Cooper Hewitt Smithsonian Design Museum
Another design museum in a historic building, whose collection contains a mix of historical and modern art objects created over 30 centuries: from the perpetual calendar to the mysterious TV. On the museum's website there is an interesting section entitled " Object of the Day ", where every day you will be able to understand in detail one of the exhibits of the extensive collection. In general, it is easier to get stuck on the site of this museum for a long time: the collection can be sorted by the shortest or longest item – or pick up items in the same color scheme. In general, play around , even if you are not going to New York in the near future.
# See more: Here in the calendar there are not only lectures, but also practical workshops: there is a chance to have a hand in creating a design masterpiece.
Address: 2 East 91 St
Opening hours: daily 10.00 – 18.00, Saturday 10.00 – 21.00. Pay What You WIsh system operates on Saturdays from 18.00 to 21.00.
Price: $ 16 full ticket and $ 7 for students if you buy online , and $ 18 and $ 9 respectively if you buy locally.
Museum of the City of New York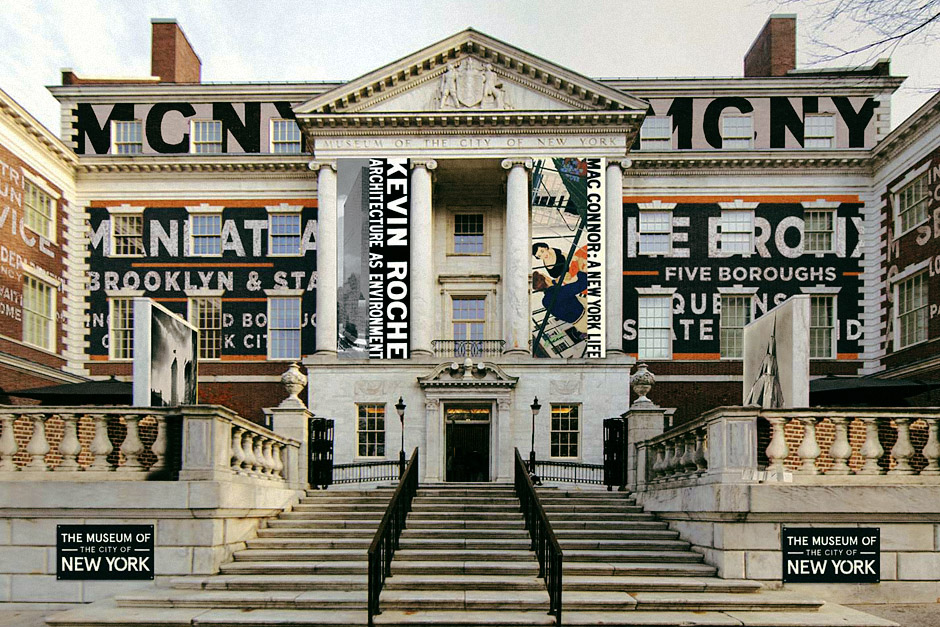 In general, start your tour of New York museums here. The main museum about one of the main cities in the world settled in an old building near Central Park. Inside there is an excellent exposition, in which, of course, there was an interactive one. Here you will find halls detailing and not boringly telling 400 years of New York history from the creation of the city to the mafia, protests and our time. Our favorite hall is the one that explains in detail all the rules and subtleties of architectural development and the changing rules of urban planning. The museum also organizes free curated tours (at 2 pm Monday through Friday, at 1 pm and 3 pm on Saturday). Here you can find everything that makes New York New York, and everything that can be connected with the city. You can see the collection here .
# See more: With a ticket to this museum, you can run for free into nearby El Museo del Barrio , which explores the culture and art of Latin America.
Address: Junction 5th Ave & 103rd St
Opening hours: daily 10.00 – 18.00.
Price: full ticket $ 18, students $ 12.
Tenement Museum
Museum of American communal apartments or the everyday life of immigrants from the inside – this museum will show how people lived in the past and the century before last in the cramped little rooms of the great city. Immersion in another era is guaranteed – you can only get inside with a guide who will show the history of the families who lived here from 1863 to 1935. In addition to museum tours , you can take a walking tour of the neighborhood to understand how immigrants created the face of New York.
# See more: See the schedule of events here . Goon an online tour right now.
Address: 103 Orchard St
Opening hours: Check the tour schedule .
Price: $ 25, students $ 20.
New York Transit Museum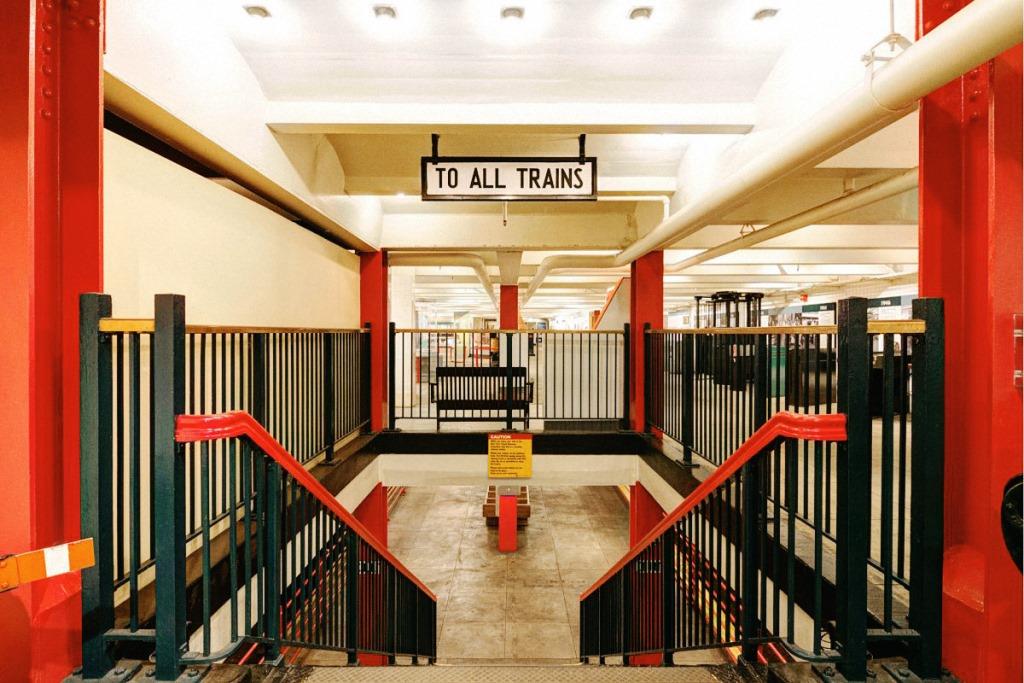 A museum for all lovers of transport, and especially for fans of the metro. It is located on the site of the closed Court Street subway station. Inside there are photographs, models of the subway, old turnstiles and plates. Here you will learn about unique engineering solutions and sit in a real vintage carriage. Free guided tours take place on weekends at 12.00 and 15.00. From unusual exhibitions – comics, in which transport of New York appears in one way or another.
# See more: In the museum store you can buy tokens that are no longer in sight, reprints of old metro maps, shopping bags and umbrellas with subway lines.
Address: 99 Schermerhorn St, Brooklyn
Working hours: Tuesday – Friday 10.00 – 16.00, Saturday – Sunday 11.00 – 17.00
Price: $ 10
9/11 Memorial and Museum
On the site of the former twin towers, there is now a park with two large mirrored pools of black marble, along the walls of which water flows in continuous streams. These are the largest man-made waterfalls in North America. The names of all those killed in the terrorist attack are written here.
# See more: Access to the memorial is always free every day, and admission to the museum is free only on Tuesday evenings, while tickets worth $ 0 can be purchased online or on site (there are a limited number of them).
Address: 12 Eldridge Street
Opening hours: daily 7.30 – 21.00 (memorial), Sunday – Thursday 9.00 – 20.00, Friday and Saturday 9.00 – 21.00 (museum).
Price: Memorial is free every day, the museum is $ 24 ($ 20 for students) and free from 5 pm to 8 pm on Tuesdays.
Life hacks
The New York Museum Mile stretches from Eighty-second Street to 104th Street on a stretch of Fifth Avenue. In June takes place here Festival of Museum Mile (Museum then Mile Festival) . Fifth Avenue is being blocked off and having fun with food, music and, most importantly, free admission to all museums.
Many museums have Pay What You Wish (PWYW) on certain days , which means "pay as much as you want". You may not be specifically informed about the presence of this rule, but if you see the magic letters PWYW – know that the dollar is enough.
There will be queues to all major museums. Buy tickets online.
Make a plan. Seriously. There are a lot of museums in New York, most of them can be accessed for free at certain hours and days of the week – you just need to make a schedule for yourself.
Do you have American friends? Ask them about membership in one of the museums. The Friends of the Museum system is quite popular in the United States, and it is often possible to route a friend through it for free.
As with any big city, you can buy tourist cards in New York that will give you free admission to the city's main museums. Here are some examples: The New York CityPASS (admission to six major New York attractions, valid for nine days and costs $ 114), The New York Pass (valid from 1 to 10 days and costs $ 127 – 315, includes about 100 attractions and tours) or The New York Sightseeing Pass.
Similar Articles
Important Links