Ten most underrated cities in the world: David Attenborough once said that "the world is full of miracles" – and he was not mistaken.
There are so many incredible cities to visit, sights to see, and delicacies to try. But with the endless possibilities, it's easy to miss some very interesting places that haven't gained wide popularity for some reason and not put them on your wishlist.
After a long break from travel, you may want to diversify your itinerary. So, here are ten places that you might not have noticed, but are worth visiting.
Sapporo, Japan
Sapporo, a city on Japan's northern island of Hokkaido, is often forgotten.
Beautiful all year round, Sapporo has the modern touch of Tokyo and the traditional atmosphere of Kyoto.
The best time to visit is during the Snow Festival in February – winter sports enthusiasts should head to Teine, Niseko, and Kokusai.
For sightseeing, take a trip to the historic village of Hokkaido, the Sapporo Brewery, and the neighboring cities of Otaru and Zozankai.
Back in the city, dine on king crab from the Nijo Crab Market or try ramen at any of the city's cafes, trust me, they are all of the excellent quality.
Istria, Croatia
Istria is located on the Adriatic coast, but far enough from the ever-crowded Dubrovnik.
This region of Croatia is ideal for lovers of road trips and connoisseurs of ancient architecture.
Rovinj and Pula are the two largest coastal towns where many visitors prefer to stay. Further north, the villages of Motovun and Grožnjan offer quiet retreats and unparalleled views of nature.
Taste fresh seafood at the breathtaking Stefanija's Kitchen or truffle delicacies at the Zigante restaurant in Livada.
Cornwall, England
The UK is not the place that comes to mind when talking about beautiful beaches and great weather. But since the G7 meeting in 2021, the world has seen what this country has to offer.
To be precise, this is not a city, but a whole region. Cornwall is one of the most valuable places in the UK.
Newquay is ideal for a family holiday, while St Ives is calmer and more measured.
And don't forget to take a day trip to Minac, an open-air theater perched on cliffs high above the Atlantic Ocean.
Kotor, Montenegro
In recent years, the number of trips to Montenegro has been growing, and it is clear why.
The whole country has something to offer. But first on the wish list should be Kotor.
Nestled between limestone mountains, this coastal town is a labyrinth of medieval streets, museums, and palaces.
The cobbled squares have cafes, bars, and live music making it the perfect destination for travelers of all ages and interests.
Taroudant, Morocco
Called the "grandmother of Marrakech", Taroudant is a cozy fortified city in southeastern Morocco.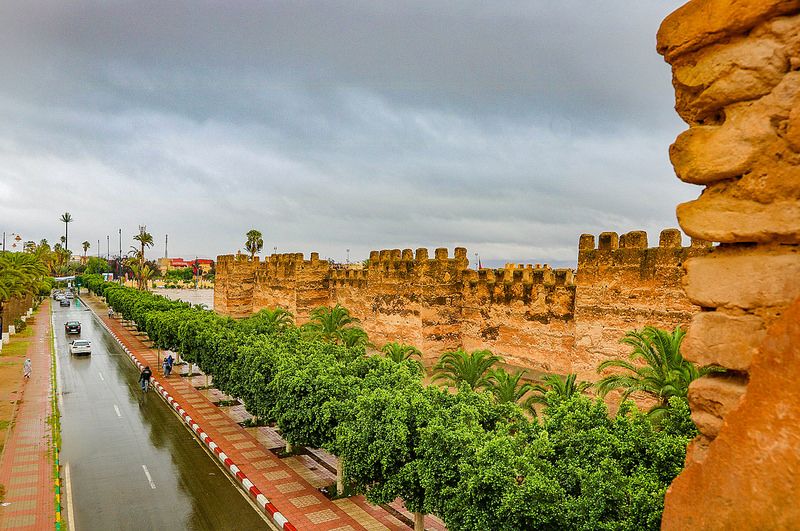 For those who have been to Marrakech, Taroudant offers the same, only slightly more authentic atmosphere. The bazaars are just as teeming with people, and the tajine is just as tasty – although maybe even more.
This city is a must-visit for those who like to travel "off the beaten path", because this place is far from major urban centers, and the people here are kind and helpful.
Vancouver, Canada
Vancouver is a truly underrated city where you can find incredible music, art, and food.
Areas like Gastown and Main Street are filled with small boutiques, restaurants, and bars.
For those who love Asian food, Vancouver's Chinatown is the third-largest in North America, and local dim sum is considered the most authentic outside of Asia.
For those looking to have a fun week away from Europe, Vancouver is definitely the place to be.
Perth, Australia
When you think of a trip to Australia, Sydney, Melbourne or Brisbane will most likely come to mind. But on the southwest coast, far from these Australian centers, there is a gem of its own.
The city is much smaller than the other, more popular options, but has just as much to offer as they do.
The beaches are as breathtaking as those on the Gold Coast, especially Cottesloe, Mettams and Leighton. The coffee scene rivals Melbourne and there is just as much to visit here as there is in Sydney.
Plus, it's cheaper and less crowded.
Utrecht, Netherlands
The city of Utrecht is located 35 km south of Amsterdam and is a great city to impress you.
Utrecht is as beautiful as Amsterdam and much more authentic. It personifies European culture: rooftop terraces, cafes, small shops – this is a true testament to the daily life of the Dutch.
Despite the fact that this is a city, and rather big, it looks more like a village, and BBC Travel once named it the fourth happiest place in the world.
For the best view of the city, head to La Place Cafe at the top of the V&D department store.
Ghent, Belgium
Belgium has a lot to offer, but tourists often choose Antwerp, Brussels, or Bruges, and Ghent is often left out.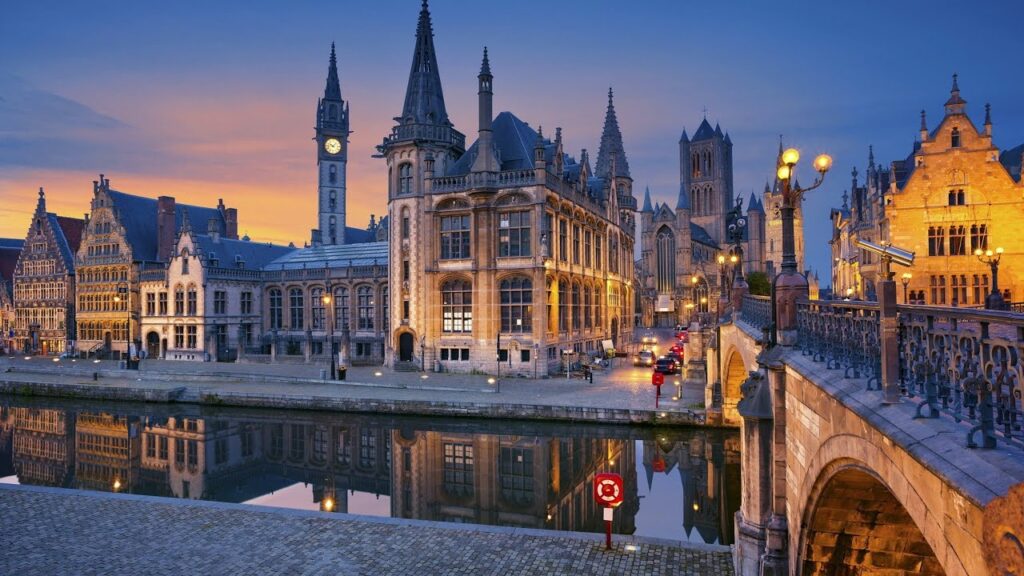 But as the oldest city in Belgium, Ghent was once the most important port in Europe. It is a city rich in history and architecture.
Explore the Counts' Castle and Saint Bavo's Cathedral. And on Friday, take a stroll through the Vrijdagmarkt, a food, drink, and goods market that has been meeting every Friday since the 12th century.
Ronda, Andalusia, Spain
The entire region of Andalusia deserves attention, but Ronda stands out from the crowd.
Ronda, the largest of the white cities, is built on top of the El Tajo Gorge. It is known for its "New Bridge", winemaking, bullfighting, and rich history.
If you're looking for a bite to eat, tapas are still the most popular choice, but you'll also find seafood you didn't even know existed and plenty of game meat.

Similar Articles