Must-visit places in Pattaya: The sea here is not entirely clear, only on the islands and the "military beach" of Sao Keo, while you can still swim without a threat to health. German retirees flaunt on Walking Street in T-shirts that say "Good guys go to heaven, bad guys in Pattaya" – hugging young Thais (and Thais). And even for the Temple of Truth, a massive 100-meter wooden cathedral, the best definition is shocking.
Places to Visit in Pattaya
This park, 3 kilometers from Pattaya, contains 100 of the most famous buildings in Thailand and architectural monuments from around the world. And so that they fit in such a small area, they were reduced 200 times.
On the paths of the park, you can feel like a real giant, hugging the Statue of Liberty by the shoulders or leaning against the Arc de Triomphe. In Mini Siam, not only the structures themselves have been reduced, but also the landscapes surrounding them: small trees grow around small buildings, and small rivers and canals flow from miniature fountains.
In the evening, all buildings in the park are illuminated by scenic lighting, so a visit to Mini Siam is best planned in the afternoon.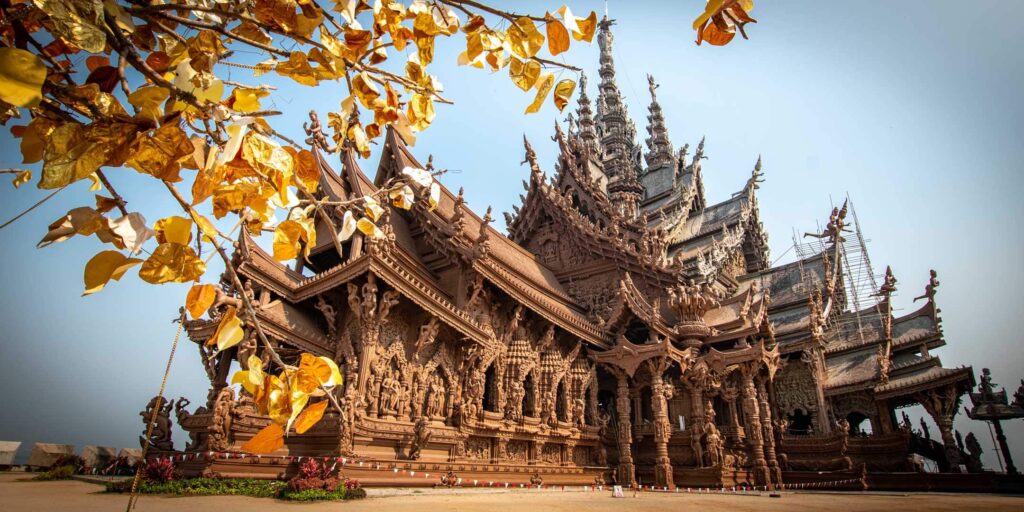 Eerie and majestic wooden structure – Thai Kizhi, built "without a single nail." More precisely – unfinished, work on the building is still underway, but tourists are already allowed in. The temple surprises with an abundance of carved details, sometimes strange and lurid, but very effective: buddhas, animals, kings, demons. The height of the temple is 105 meters. You can get to it along the coast.
Depending on the season, traditional dances can be found in the temple. They usually happen twice a day – at 11.00 and 15.30
by the way, You can look at other extraordinary buildings in the photo gallery "The most incredible buildings on the planet."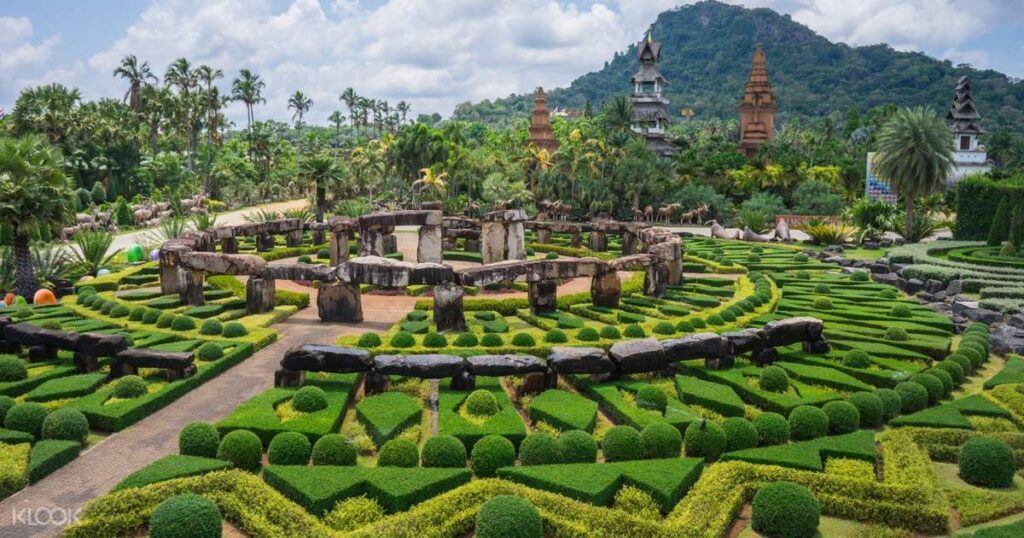 Nong Nooch Park was founded in 1954 when Mr. Pease and Mrs. Nong Nooch Tansaka bought over 200 hectares of land near Pattaya. At first, they wanted to grow vegetables and fruits on this land for sale, but then it was decided to set up a park here and receive income from tourists. The garden has been equipped with pools, gazebos, and restaurants, and for over 40 years the park has been welcoming guests. The park is now run by Mrs. Nong Nooch's son.
The central part of the Nong Nooch garden is occupied by a beautiful example of landscape design in the style of a regular French park. Against the backdrop of traditional Thai temples, the French park looks more than unusual.
Also in the park, there is a Butterfly Garden, where about one and a half thousand of these colorful insects live. The pride of the collection is the world's largest butterflies of the Attacus Atlas species. In addition, in Nong Nooch Park you can see a unique collection of palms and ferns, many of which are not found anywhere else in the world, a garden of dwarf plants – bonsai, and one of the best orchid parks in all of Thailand.
In a separate building in the middle of the park, there is a collection of rare cars of the current director of the park. Mr. Kampon Tansaka is a passionate admirer of cars and motor racing, his collection contains about 40 unique pieces. Inspection of this collection is included in the admission price. Two shows are also included in the price of visiting the park. The first is folklore, with traditional dances and dances of different peoples of Thailand. The second is a show of trained elephants from the park's elephant farm.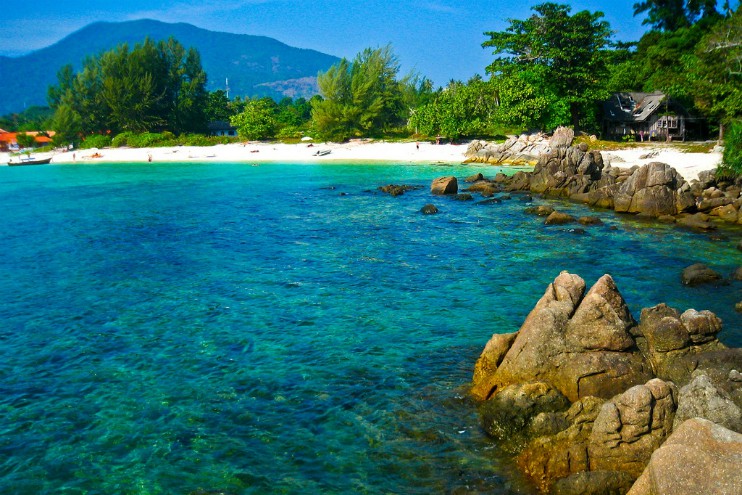 A small archipelago of four islands in the open sea, 23 kilometers from Pattaya, is one of the best dive spots in the vicinity.
All the islands of Mu Ko Phai are uninhabited and, moreover, are under the jurisdiction of the Royal Thai Navy. However, the Thai military is not at all opposed to intrusions by scuba divers into their possessions. Diving enthusiasts are attracted here by the magnificent coral reefs off the coast of the largest island – Ko Phai.
At the top of this hill sits a large statue of Buddha, once white and now gilded. The seated Buddha is surrounded by smaller statues, and at his feet is a table with offerings. On the stairs leading to the top of the hill, locals sell small birds during the day. It is considered a good omen to let them out of the cage at the top of the hill.
Big Buddha is one of the best viewing platforms in Pattaya. From here, an excellent view of the entire city opens up both during the day and at night.
A large three-story temple museum with Chinese bronze and stone statues of great historical figures, as well as religious and mythological characters. On the top floor, there is an exhibition of paintings dedicated to Buddha.
Pattaya waterfront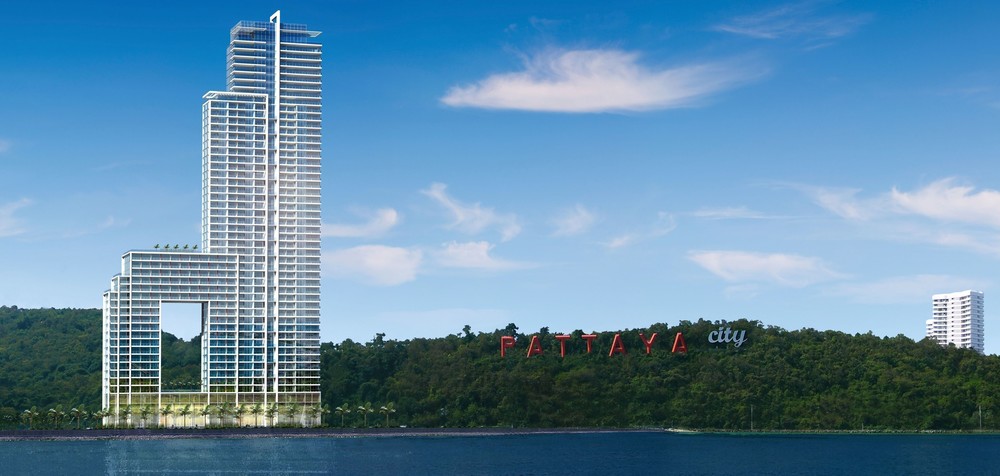 The central "city" beach of Pattaya, stretching for several kilometers along with the entire resort. All the central hotels, shopping malls, and restaurants in Pattaya are located on the coastal Beach Road. South of the waterfront, the famous Walking Street begins with its clubs, go-go bars, and discos.
For swimming, Pattaya Beach is poorly suited: boats and boats constantly scurrying back and forth, a noisy street nearby and garbage mixed with sand do not have a relaxing holiday at all.
To the great regret of tourists coming to Pattaya, the seawater on local beaches does not always turn out to be as transparent and azure as in the photographs in the booklets of travel agencies. Therefore, the best places for swimming in the area are the coral islands located near the coast. The most popular of these is Koh Larn.
The central part of this small island is occupied by mountains, surrounded by magnificent white sand beaches. But spending all the time on them is absolutely not necessary: ​​the island has all the conditions for snorkeling, cycling, or walking along the ecological paths laid in the mountains. And at the very top of the mountains, a small temple is hidden. From here, you can take a bird's-eye view of the entire island with a glance or a lens.
The prices for food, drinks, and other services on Ko Lan are slightly higher than in Pattaya, but this is understandable – absolutely everything here has to be imported from the "mainland" by boats. The easiest way to get to Ko Lan is from the city pier Bali Hai. Ferries to the island leave every hour; a one-way trip costs $ 1.
For those who are not used to waiting, renting a private boat is more suitable. On your own sea transport, you will not have to worry about any schedules, but instead, you can go around the whole island and dive in the open sea. Prices for renting a boat with a capacity of 10-12 people start at $ 70 for the whole day.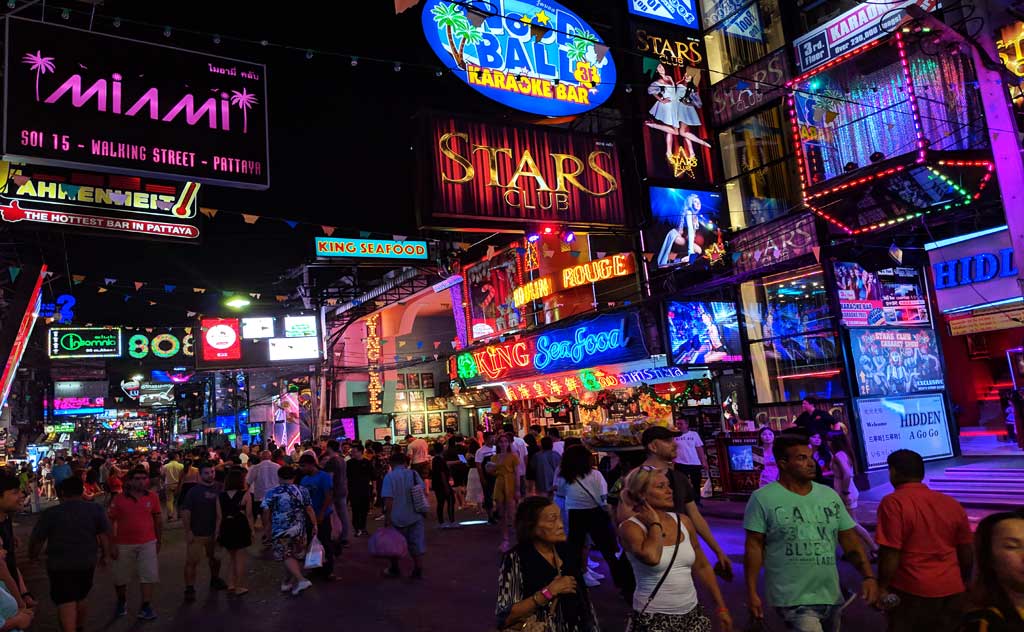 The central street and heart of Pattaya, which leaves no one indifferent. Local Arbat, Times Square, and Sodom with Gomorrah in one glass, Walking Street is a real source of love and hate for both locals and visitors.
We say "Pattaya", we mean Walking Street. Anyone who comes to this Gulf of Thailand resort one of the evenings will inevitably find themselves here because any road in Pattaya leads to Walking Street. Snake charmers and fire eaters, stalls of souvenirs and street food, go-go bars with girls of easy virtue, and transvestite shows are just a few of all the entertainment that can be found on Walking Street and its alleys.
Something is constantly happening here, neon signs and disco speakers do not stop working around the clock, and you can endlessly watch the flow of a motley crowd along the street bed. Better with a glass of mojito.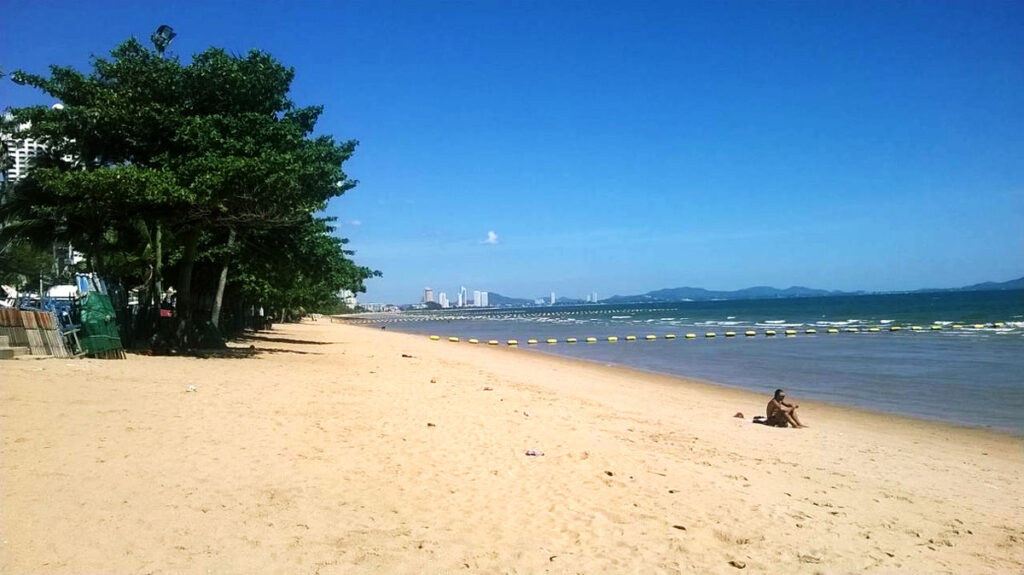 A picturesque six-kilometer beach two kilometers south of Pattaya city center is a real salvation for bathers thirsty for a clear sea. Jomtien Beach is popular not only among holidaymakers seeking a relaxing holiday but also among local residents. On weekends, Thai families are very fond of arranging impromptu picnics in Jomtien, and on weekends, the beach is flooded with Bangkok residents who have come to the sea for a couple of days.
The water and sand in Jomtien are relatively clean, and the choice of water activities will satisfy even the experienced traveler. Surfing, kiting, water skiing, in the end – a banana "banana" – any necessary equipment is always at guests' disposal. Jomtien has a wide selection of bars and restaurants where you can dine in a relaxed and even romantic setting.
The easiest way to get to Jomtien from Pattaya is by tuk-tuk, such a trip will cost $ 3-5 one way, depending on the point of departure and your bargaining ability.
Jomtien Beach is home to the world's largest resort complex, Ambassador City Jomtien. It consists of more than four thousand apartments and is constantly expanding.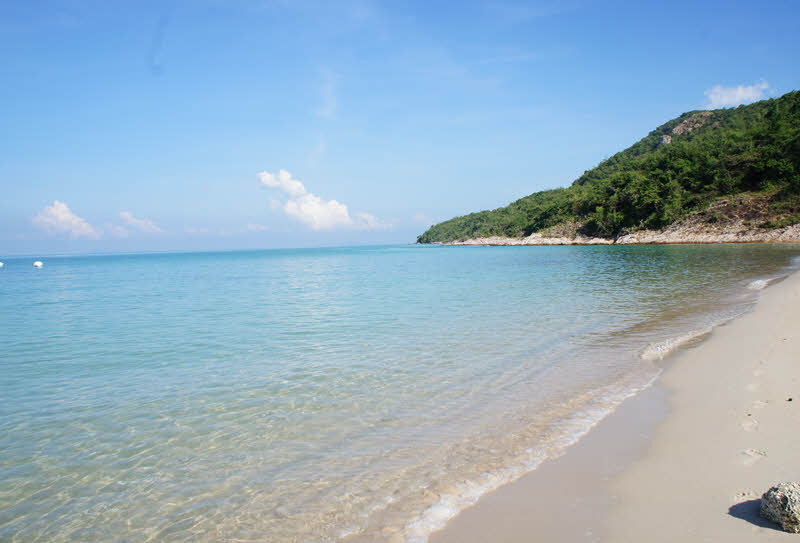 Sai Kaew Bay, or, as it is also called, Military Beach (Military Beach), is indeed located on the territory of the military unit of the Royal Armed Forces. However, this circumstance does not at all make it closed for vacationers. The military, however, takes $ 1.5 as an entrance fee, but all this money goes to keep the beach and the surrounding area clean.
The beach in Military Bay can be reached in two ways: by sea and by land. A boat trip to Sai Kew from Pattaya Central Beach or Jomtien takes about 50 minutes each way. On the way boats usually make a stop at "monkey island» (Monkey Island). This small piece of land is home to several hundred monkeys, who welcome each docking boat with a joyful crowd in the hope of getting something tasty. Do not forget to grab a bunch of bananas, otherwise, you will have to buy something more valuable from the impudent-tailed beggars.
You can also get to Sai Kew Bay by taxi. A one-way trip from downtown Pattaya will cost about $ 10, and for $ 35 the driver will take you to the beach and wait as long as you like.
Due to its "reserved" status, the beach in Sai Kew Bay is very well-groomed and uncrowded. The sea is much cleaner here than in Pattaya, and the entrance to the water is shallow. There is a $ 1 charge for sun loungers. There are several restaurants on the beach, as well as a rental point for kayaks and other seas "equipment".
The first Tiffany performances began in 1974 with a team of three enthusiasts. Over time, the popularity of the show grew and now it employs more than 100 beautiful "katoi" – Thai youths, who, thanks to the achievements of modern medicine, have become no less beautiful girls. Participants for this show are selected annually from a multitude of applicants from all over the country. For many transsexuals, joining the Tiffany troupe is a lifelong dream.
The performances of "Tiffany" are staged in a cabaret-style – the repertoire includes humorous scenes, traditional Thai dances, and simply colorful fashion shows in chic costumes. "Tiffany" is a really beautiful, bright, well-made show, not inferior in its level to the Parisian "Lido" and "Moulin Rouge".
Taking pictures during the show is strictly prohibited. Compliance with this rule is monitored by a whole staff of guards constantly patrolling the spectator rows. Each performance lasts about an hour, after which all the katoys involved in it happily go out to pose for photographers for a small reward.
In a dark tunnel more than 100 meters long, illuminated aquariums with marine life flare up with precious stones. In "Underwater World" you can learn what angelfish and butterflyfish look like, meet the river inhabitants of the Amazon basin and feed stingrays or huge sea turtles with your own hands.
Small zoo 30 minutes drive from Pattaya. Several dozen tigers live here, as well as elephants, Himalayan bears, monkeys, and camels. Visitors can hold very young tiger cubs and even bottle feed them with milk.
To observe the life of adult tigers, a special tunnel has been arranged in the huge aviary. Passing through it, guests of the zoo can look closely at striped cats, without interfering with them and without distracting them from tiger affairs. Every day, the zoo hosts several shows with trained animals, which, among others, are scorpions!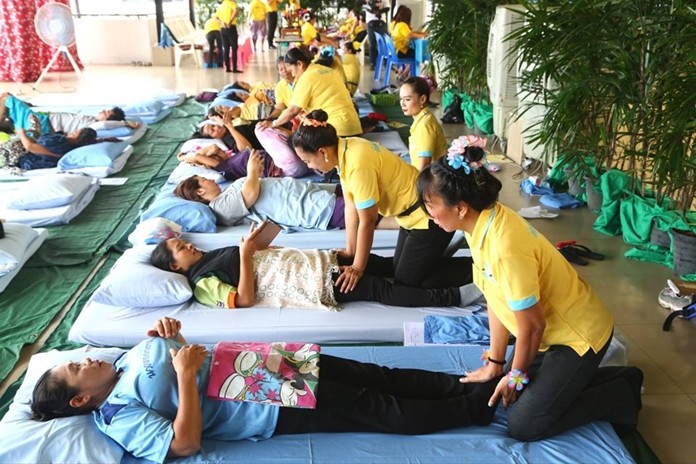 Despite Pattaya's ruined reputation, here you can learn that the notorious Thai massage is not only a cover for brothels. In Thailand, they really do a good massage, and blind masters are considered the best specialists in this art. Their secret lies in the increased sensitivity of the fingers, which is more developed than that of the sighted. The Institute of Thai Massage for the Blind is located at Bangkok Hospital Pattaya.
Read More About Thailand
Frequently Asked Questions About Pattaya
Q. How are the Pattaya beaches?
A – Pattaya Beach is the most famous beach in Pattaya. It is a hub of maritime activities for those who come to relax such as sunbathing and water sports. The entire 3 kilometers along the beach is filled with hotels, restaurants, and souvenir shops.
Q. What is the average package cost of Pattaya?
A – You should plan to spend approximately 1,937 ($ 62) per day on your holiday in Pattaya, which is the average daily price based on other visitors' expenses. Previous travelers have spent an average of 648 ($ 21) on food for a day and 343 ($ 11) on local transportation.
Q. What is the name of Pattaya Airport?
A – Pattaya Airport, also known as U-Tapao International Airport, is a small airport with about three to four operations of domestic and international flights per week.
Q. How is the Pattaya nightlife?
A – Pattaya is for people who want to enjoy the nightlife, below are the things to do –
Party at Walking Street – the wildest street in all of Asia.
Get wet and wild at the raging foam parties at Hard Rock Café.
Be entertained by ladyboys at the legendary Alcazar Cabaret Show.
Dine in the skies overlooking the Pattaya Bay at the Horizon Rooftop Bar.
Q. How is Pattaya walking street?
A – This nightlife hub is famous for its sex industry which is growing day by day and that is why Pattaya is known as Sin City, But there is more than just this which makes it one of the favorite tourist destinations of all time.
Q. What are the best hotel options available in Pattaya hotels?
A – Below are the best hotels
Centara Hotels & Resorts
Oakwood Hotels
OYO Hotels
Accor Hotels.
InterContinental (IHG) Hotels
Amari Hotels
Q. What are the major Pattaya attractions?
A – Below are the major tourist attractions –
Nong Nooch Tropical Botanical Garden.
Jomtien Beach.
Sanctuary of Truth.
Wat Yansangwararam.
Big Buddha (Wat Phra Yai)
Koh Larn (Coral Island) Day Trip.
Art in Paradise.
Ramayana Water Park.
Q. What is the distance between Pattaya and Phuket?
A – Pattaya is about 619 KM from Phuket, so if you travel at a consistent speed of 50 KM per hour you can reach Phuket in 19 hours and 17 minutes. Your Phuket travel time may vary depending on the speed of your bus, the speed of the train, or the vehicle you use.
Q. How is the weather in Pattaya?
A – It has a tropical climate, warm all year, with a dry season from December to April, and a rainy season from May to mid-November due to the southwest monsoon.
Q. What is the best time to travel Pattaya?
A – November to February: The best time to visit is November to February when the weather is neither too hot nor too cold and mostly pleasant. It is also peak tourist season and most of the beaches and other attractions are filled with visitors.
Q. Why is Pattaya popular?
A – This nightlife hub is famous for its sex industry which is growing day by day and this is the reason why Pattaya is known as the sin city.
Q. Is Pattaya safe?
A – Overall, Pattaya is a completely safe place to visit. Of course, there is an element of risk (as with any place in the world) – but overall, it is a safe destination to visit. It is always fun and lively.
Q. What should I avoid in Pattaya?
A – Avoid fraudulent artists, thieves, and the night scene when traveling in the "Murder Capital of Thailand," keep your trip short, stick to the big hotels and nearby markets, and stick with groups. Use caution when enjoying Pattaya's night view, which is not fam.
Q. Do people speak English in Pattaya?
A – In the most central and tourist areas some people will speak at least some basic broken English. Summary – There are a limited number of people in Thailand who can speak very basic English, which is equivalent to a few words. You're most likely to find these in big cities like Bangkok, Chiang Mai, and Pattaya.
Q. Is Pattaya open for tourism?
A – Chiang Mai, Pattaya, and Hua Hin can also welcome vaccinated travelers from 1 October. The capital of Thailand is once again gearing up to welcome tourists. "More destinations, including Bangkok, Chiang Mai, Hua Hin, and Pattaya, are planned to reopen from October 1, 2021," tourism ministry officials said on Monday.
Q. How much should I budget for a trip to Pattaya?
A – The average price for a 7-day trip is $2,127 for a solo traveler, $3,820 for a couple, and $7,162 for a family of 4. Hotels in Pattaya range from $18 to $96 per night with averages averaging $35, while most vacation rentals will cost $90 to $300 per night for a full house.
Q. Is Pattaya Thailand expensive?
A – Summary about the cost of living in Pattaya, Thailand: The estimated monthly cost of an individual is 547$ (17,686฿) without rent. Pattaya is 45.79% less expensive than Los Angeles (without rent). Fares are on average 79.39% lower than in Los Angeles.
Q. What are the best things to do in Pattaya at night?
A. After enjoying the beauty of Pattaya in the daytime, you can explore the nightlife of Pattaya. Some of the best things to do in Pattaya at night include visiting nightclubs, go-go bars, and more.
Q. What can you do in Pattaya for free?
A. Some of the best things to do in Pattaya for free are visiting Big Buddha Temple, Pattaya City Sign, Royal Garden Plaza, and Jomtien Beach Night Market.
Q. Which are the famous tourist places in Pattaya?
A. Some of the best places to visit in Pattaya are 1. Big Buddha Hill 2. The Floating Market 3. Jomtien Beach 4. Nong Nooch Village
Q. What is Pattaya best known for?
A. Pattaya is famous for its cabaret show, the quiet beaches, the sacred temple, and of course, the food. Thai food is a must-try when in Pattaya.
Q. How can I spend two days in Pattaya?
A. You can spend your time in Pattaya by doing various activities. 1. Watch the famous Alcazar Show 2. Sunbath on the Pattaya Beach 3. Go for a Thai massage 4. Wander around the Walking Street
Q. What are the things to do in Pattaya for bachelors?
A. The best things to do in Pattaya for a bachelor are visiting walking streets, ladyboy bars, massage parlors, and more.
Q. What are the best things to do in Pattaya with family?
A. If you are traveling to Pattaya with family, some of the best things to do are visiting Ice kingdom, trying DIY pizza buffets with kids, and more.
Q. Is Pattaya safe for tourists?
A. Pattaya is absolutely safe for tourists. It is a tourist destination crowded with foreigners all the time. You may face petty thefts but other than that, it is quite safe a place to visit.