Iceland Adventure: With a relatively mild climate throughout the year, Iceland is the perfect destination for a wide range of outdoor activities. However, it enjoys four distinct seasons with conditions that can change at once. Choosing when to go often begins with listing your must-dos and mapping out the ideal time of year. To get you started, we're sharing what we know about popular Icelandic destinations and activities, and when it's best to enjoy them.
Size up all four seasons
Naturally, the warm weather attracts more people to the outdoor wonders of Iceland. As such, many popular activities and accommodations can fill up with people in the summer. At the peak, you get longer days, comfortable trekking weather, open highland hiking trails, and more crowds. In the fall, it calms down on the Ring Road and at iconic sites, autumn colors abound, and the chances of seeing the Northern Lights open up. Come winter, your chances of seeing the aurora are better, snow-based activities are open while interior trails are closed, and the days get shorter. And finally, in the spring the days get longer again, it's less busy and millions of seabirds come.
Make the most of the Midnight Sun
If you're the kind of person who wants to squeeze out every drop of your day, you'll love the seemingly endless sunshine (and extra warmth!) of April through September. The peak, when sunset lasts for hours on end, is the summer solstice around June 20. It's in no hurry to visit popular destinations before it gets dark, but you might need to pack an eye mask to sleep in!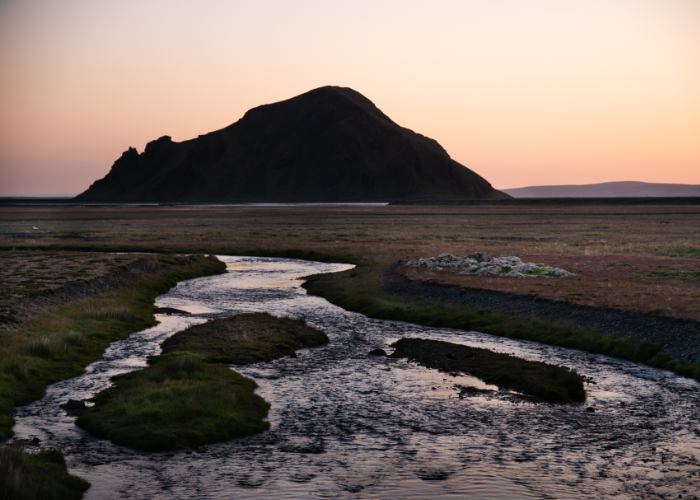 Set your sights on the Northern Lights
There's no guarantee you'll catch the wondrous glow of the aurora borealis, but your chances improve for a mid-winter visit. Iceland's high latitude makes it impossible to see from mid-April to mid-August. Long, dark nights are ideal for the elusive spectacle and even if it is a bustle, hot springs await to warm your bones. Just remember that as you get closer to the winter solstice around December 21, daylight becomes difficult for other activities.
Sail away for epic whale watching
Depending on your location, you may shout "She's running!" Any time of year in Iceland. The abundance of krill and baitfish in the cold waters makes it a feeding destination for humpbacks, mink, and blue whales, among others. Your best time to board a whale-watching boat is from April to September and the peak in June, July, and August. In Akureyri, Eyjafjöridur humpbacks return each summer to feed, making them easily recognizable from your boat. If only orcas will do, your best bet is heading to the Snfelsnes Peninsula from February through March.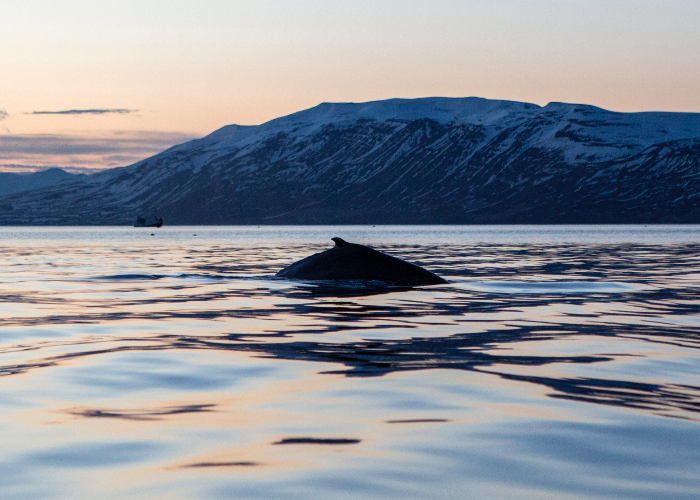 Prepare yourself for tiny puffins
What's more adorable than a shiny-beaked Atlantic puffin? Millions of them! Did you know that more than half of the world's Atlantic puffins breed in Iceland from spring to fall? From mid-May to mid-August, you can peek at some of the 8 to 10 million puffins that nest in places like Börgerfjöriur Istria and Dierholle Cape. Perch around to watch their sweet faces from a respectable distance and enjoy toy chainsaw mating calls from males.
Head out for invigorating hikes
Walking the walkway in Iceland is often as simple as walking out your front door. The country offers some of the best hikes in the world, some of which are strictly summer activities. For example, in the Highlands, the roads leading to the popular trek become impassable as soon as the first snow hits. However, winter is a great time to strap on crampons and opt to hike glacial valleys like Solhemjökull. Or, if you want a daily hike on less traveled grounds, try trekking over East Iceland from May to September. Each day you can leave from a cozy guesthouse to the humble fjords and smoking lava fields next to the puffin colonies.
Soak in soothing hot springs
Whether you're sitting idly by yourself or staring at the scenery, there's no bad time to take a dip in the geothermally warm waters. As home to more than 130 volcanoes, it's easy to find "hot pots" of water from the world-famous Blue Lagoon, from the lesser-known (and less busy) Mývatn Nature Baths to metal tubs off the main streets. At Secret Lagoon, the oldest natural pool in Iceland, you can choose to soak in water that remains 38 – 40℃ throughout the year.
Saunter off to Icelandic horseback riding
It should come as no surprise that an incredibly beautiful country is home to incredibly beautiful horses. The Icelandic equine is known to be hardy and agreeable which is great for beginners. At a guesthouse and farm near lftro, you can meet and learn about these well-behaved beauties or go to Hveragerði and opt for a sad journey along former Viking routes. The latter is weather-dependent but warm covers are provided in the colder months.
Similar Articles