What is the one word for wholesome South Indian vegetarian food? UDUPI! Over the decades, Udupi Bhavans have sprung up in every Indian town and overseas where people can pronounce idli, vada, and dosa, yet it could not have been all that simple for the entrepreneurial gentry to set up shop so far away from home. Another thing Udupi is actually venerated for is the Sri Krishna Mutt. Established by Sri Madhwacharya, proponent of Dwaita philosophy in 13th century, this endearing idol of the mischievous child-god has evoked love and devotion in millions of hearts through centuries all across the globe. Discover Udupi's Temples & Beaches.
Udupi's Sri Krishna Mutt was established in the 13th century by the Vaishnava saint Sri Madhwacharya who is believed to be an incarnation of Vaayu, the son of Lord Sri Narayana and Devi Lakshmi. As a consequence Udupi gained significance as the seat of Dwaita Vedanta propagated by Madhwacharya.
At a later time, Kanakadasa, an ardent devotee of Sri Krishna from a lower social class came to Udupi for a darshan and was turned away by the devout Brahmins at the Mutt. As he continued to pray, the deity turned around and the back wall ruptured so Kanakadasa could see his beloved Krishna. Today, all the devotees continue to take darshan in the same manner because the Lord's back faces the sanctum entrance.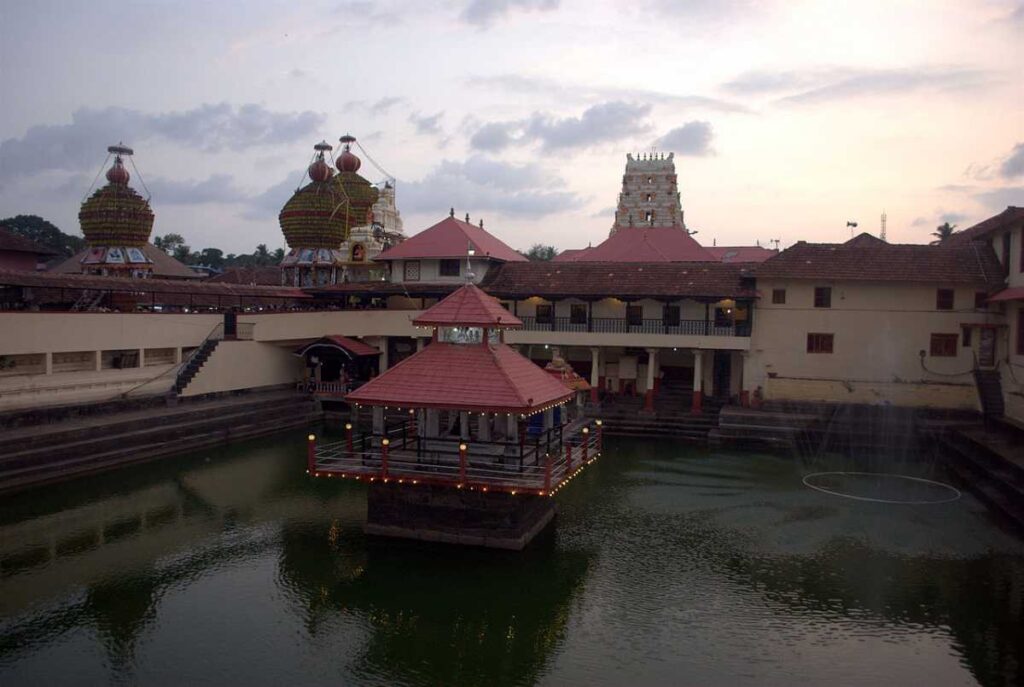 Pajaka is a small village near Udupi where the great Dwaita scholar and saint Sri Madhwacharya was born and spent his childhood. To ardent believers in this school of philosophy, it is a place of pilgrimage because it offers the rousing experience of witnessing the humble roots of a noble soul whom they hold in very high reverence.
In later time when Madhwacharya nominated eight of his learned disciples to manage the Temple administration and propagate Dwaita, they went on to establish monasteries (Ashta Mutts) at different places to study, preach, interpret and initiate social awareness and action consistent with the Guru's vision. Followers faithful to these Mutts visit and pay respects here.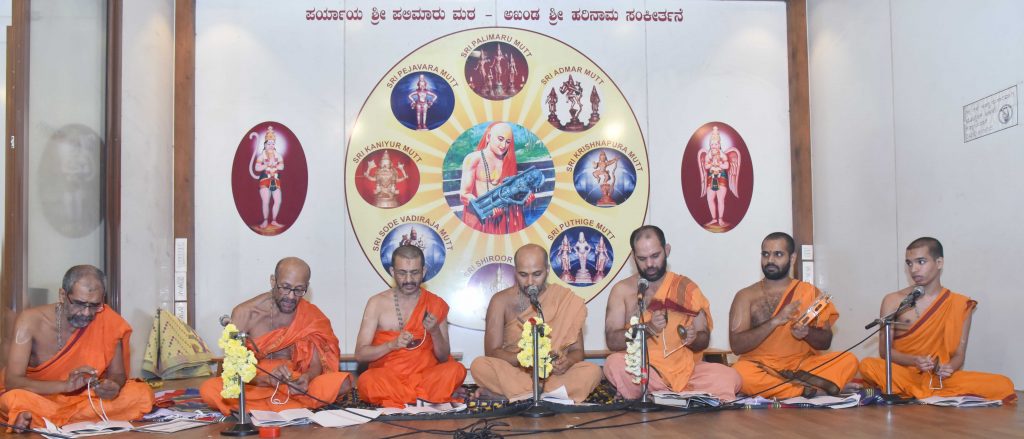 Sri Mookambika Devi Temple at Kollur is a venerated center of worship of Goddess Parvati as Mookambika. Situated inland, it attracts visitors from along the entire coastal belt of Karnataka and Kerala, besides parts of Tamil Nadu. It is one of the seven Mukthi Sthalas in Karnataka.
As a backdrop to this Temple lies the high peak of Kodachadri, once loved by knowledgeable trekkers and just a jeep ride away for everyone today. Both Kodachadri and Kollur are closely associated with saint Adi Shankaracharya, there is a temple dedicated to him at the peak, so devotees visit both places.
Heritage structures of Karkala
Karkala is the only Taluk in Udupi district without any shoreline as it is located inland at about 42 km southeast of Udupi town. Typically, enamored as they are with seaside places, many tourists give Karkala a complete miss thus losing out on relishing a rich slice of Tulunadu history and culture besides an opportunity to enjoy scenic beauty. Yet, for the local people residing in the surrounding taluks and pilgrims of different faiths, Karkala is an important commercial and cultural center accepted as such without any hype. It is also an example of peaceful coexistence among several communities.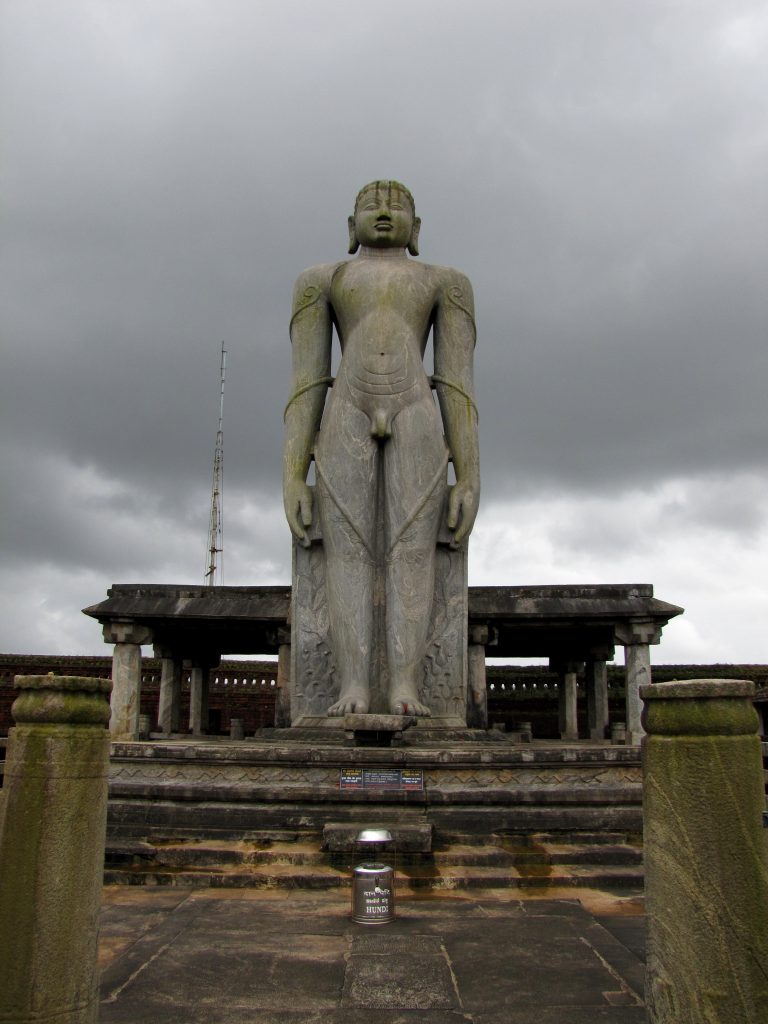 Beaches – Malpe & Kaup
Malpe is a small village on the Arabian Sea coast about 6 km from town. It is also the nearest beach to Udupi and a fishing harbor to boot. Malpe beach is a popular destination with tourists and locals alike, to view some glorious sunsets and enjoy frolicking in the golden sand and blue sea.
Kaup is another beach 12 km to the south and a short distance away from Padu village on NH-17. It is frequented by students from Manipal and locals from surrounding villages. Both beaches are easily reached by autos and local buses from Udupi.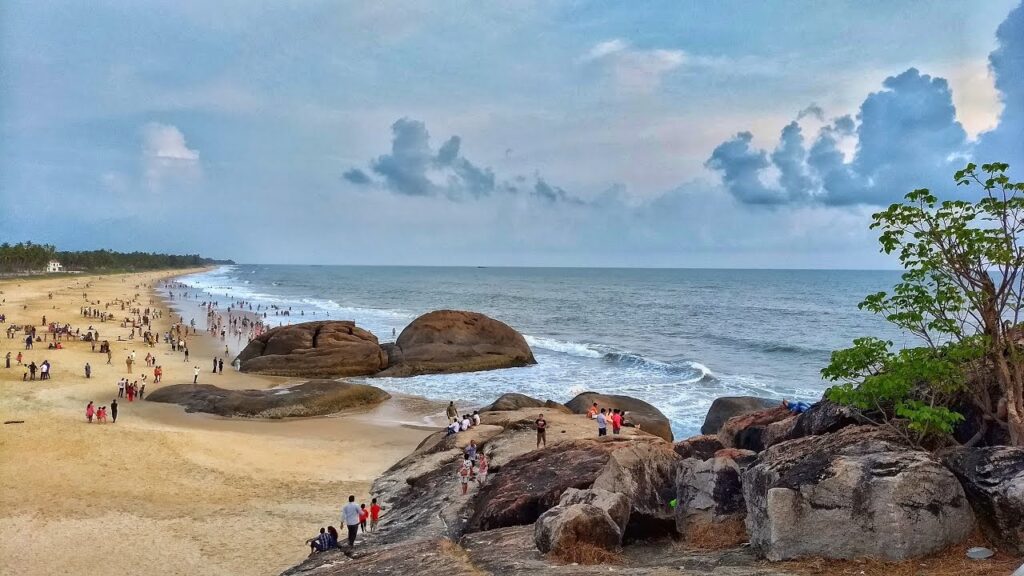 St. Mary's Islands
St. Mary's Islands have been a perennial favorite for the people of this region, whenever they thought of a picnic on an island. A short boat ride from Malpe harbor (about 7km) transfers many visitors to an exotic experience of being surrounded by the sea on all sides. So many films have captured the exclusivity and stark beauty here that tourists today insist on a first-hand experience of this locale and thoroughly enjoy the same. Walking around and being photographed among the black rocks is indeed a new experience for many and it is definitely an escape from the routine of traveling by road.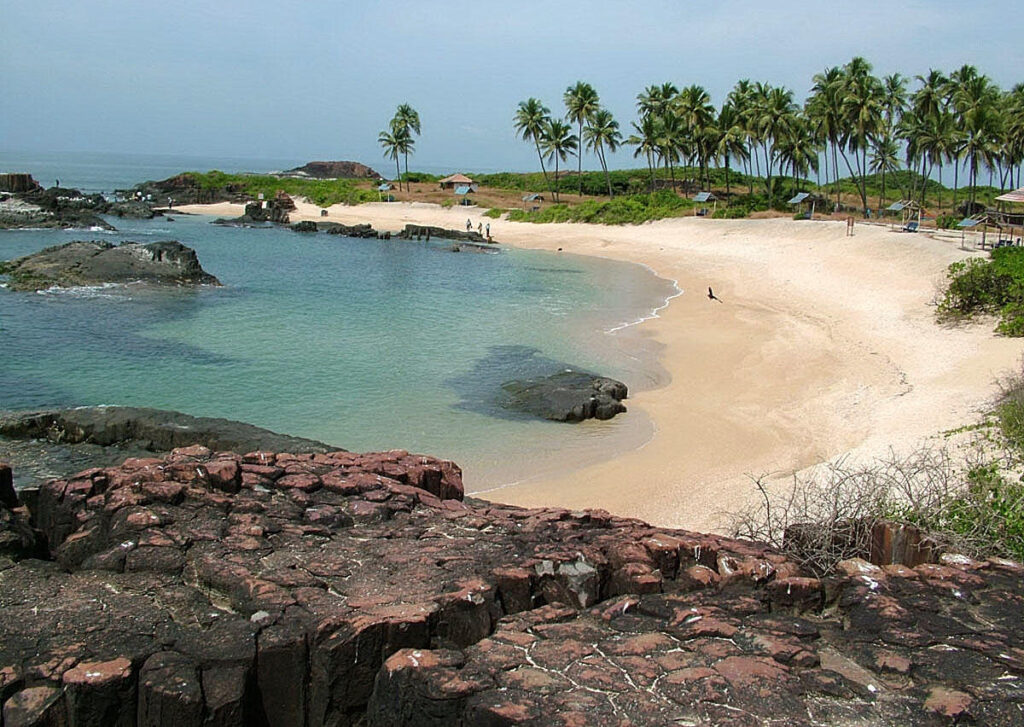 Breathing fresh life into many things old and cherished – that is what Heritage Village, Manipal is all about and it is being done under the aegis of Hastashilpa Trust. Located in the heart of Manipal, it leaves every visitor awed and inspired as it has something 'old yet new' for everyone – some of the things lovingly put together here are hundreds of years old! Spread over a six-acre plot on a hill, Heritage Village came into being during the 90's and continues to grow steadily. The collection is global, the appeal universal and the experience unique hence it is not to be missed.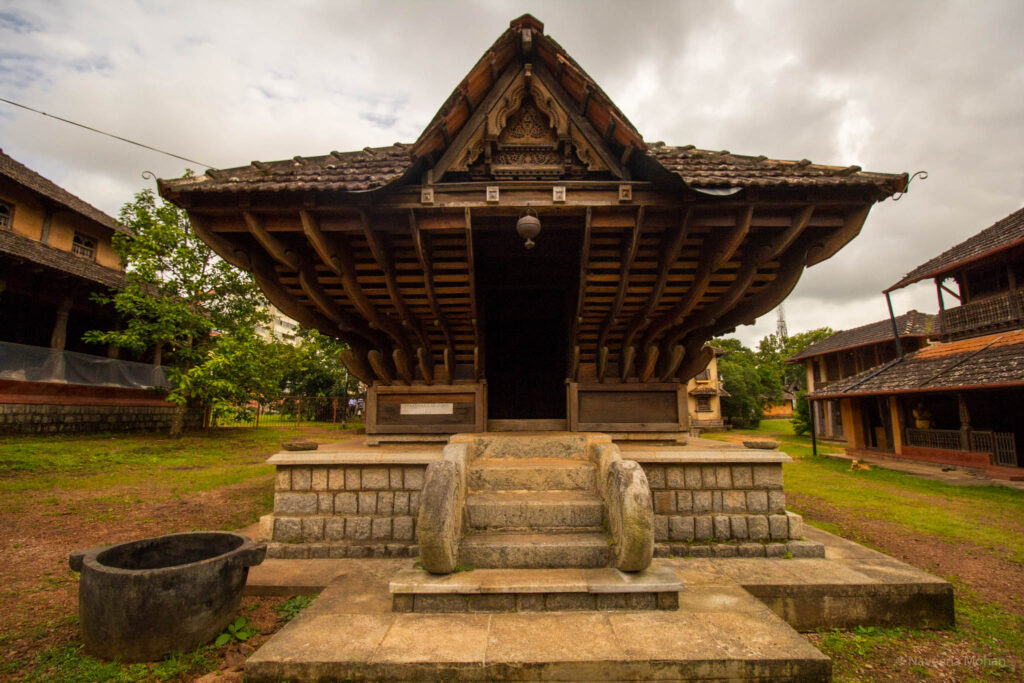 Below are the articles for the History lovers –
Frequently Asked Questions About Udupi
Q. Why is Udupi famous?
A – Udupi is one of the top tourist attractions in Karnataka and has various educational institutions. It is notable for the Krishna temple and is also known as the temple city. It also lends its name to popular Udupi cuisine, is also known as Bhagwan Parshuram Kshetra, and is famous for Kankana Kindi.
Q. Why is Udupi famous for food?
The cuisine of U – Udupi has its origins in the Tulu Ashta monasteries were founded by Madhwacharya. Udupi cuisine consists mainly of dishes made from grains, beans, vegetables and fruits. The variety and range of cuisines is wide, and a hallmark of dishes involves the use of locally available ingredients.
Q. Is Udupi worth visiting?
A – Udupi is the famous Manipal University, and the first private medical college in India, Kasturba Medical College. The small town of Manipal should be visited for the beauty of the sea, mountains, mountains, rivers, museums, temples, heritage villages, constellations, and gardens.
Q. What do you mean by Udupi?
A – The word "Udupi" is derived from "Udupa" which means the Moon in Sanskrit and is associated with the establishment of the ancient Chandramouleshwar Temple. Udupi is famous for its temple to Lord Krishna. The district is located at the bottom of the Western Ghats running along the western coast of Karnataka.
Q. Who is the owner of Udupi Restaurant?
A – Kadandel Lakshminarayan Rao, son of K Krishna Rao, who first opened Udupi restaurant in Chennai, told TOI, "My father went to Madras in 1922 in search of greener pastures, and in that time, made a brand name with Udupi Restaurant Quality food. The family also had the first drive-in-restaurant in Chennai.
Q. What is the popular dish of Udupi cuisine?
A – Udupi has a list of complete dishes: kosambari (lentil salad), koddelu (sambar), avalakki upkari (red chilli poha) and holligays (sweet pancake). But a masterpiece that has stood the test of time, and is the perfect 'masala dosa', Udupi's most prized possession.
Q. What can I buy in Udupi?
A – Vegetables like U-Udupi Gulla (Brinjal), Mangaluru Sauthai (Cucumber), Basale (Malnad Spinach), Kanda are also a favorite among shopkeepers. Utensils like Shavge, Guliappa (Faddu) are available for sale to prepare Udupi dishes. In this shop, molds of leaf kadabu and scraps of coconut are also sold.
Q. Which sweet is famous in Udupi?
A – Sweet Pumpkin Gargi | Kumbalakayi Kajjaya – Udupi Recipes
Q. How many days are sufficient for Udupi?
A – You can plan for 2 days in Mangalore and one day in Udupi. But there are many interesting places in this region (within a radius of 100 km). 3 days can be very short 🙂 It is advisable to book a cab to use your limited time to cover the major places of interest.
Q. What is the best time to visit Udupi?
A – Winter is cold and is also the most preferred season for walking in and around the city. December to February is the winter period where the temperature ranges from 10 ° C to 32 ° C. The best season to visit is winter as you will experience a pleasant climate.
Q. Is Udupi urban or rural?
A – Of the total population, 31.83% of the people live in urban area and 2 of 3.3% in rural area. 6.41% of the total population in the district are Scheduled Castes (SC) and 4.49% Scheduled Tribes (ST).
Q. How did Krishna come to Udupi?
He had a deep desire to build a temple for his favorite deity Krishna in Udupi. One day, when Madhwacharya went to the Malpe beach with some of his disciples, he composed a hymn "Dwadash Stotra". He came down on the rope ladder and came to the shore and thanked Madhvacharya.
Q. Is jeans allowed in Udupi temple?
A – Male: Dhoti or pants and shirt. No lungi, shorts and other modern outfits are allowed. Women: Sarees, Sarees, Salwar-Kameez, Set-Mundu or Skirts and Blouses.
Q. Malpe beach is safe?
A – But the main attraction is the beach! The beach is clean and although many people gather around 6 pm, it is a safe place. Unlike some beaches in Marwanthe or Karwar, the waters are not dangerous. Malp is also a safe place for those who do not swim, as long as they live close to shore.
Q. How far is Bangalore from Udupi?
A – 403 Kms is the Distance Between Bengaluru to Udupi
Q. How old is Udupi Krishna temple?
A – Udupi is considered to be the last resting place of Lord Krishna. Sri Krishna temple and monastery was founded by Madhvacharya in the 13th century.
Q. How far is Udupi from Dharmasthala?
A – Dharmasthala is within Driving distance of Udupi (109 Kms – 2.50 hours).
Q. How is the climate in Udupi?
A – The climate here is tropical. During most months of the year, there is significant rainfall in San Juan. The average annual temperature is 26.5 ° C. 79.6 ° F About 2893 mm of precipitation in the year is 113.9 inches per year.
Q. How do I get to Udupi from Bangalore?
A – The fastest way to reach Udupi from Bangalore is Mangaluru Airport, then taxi will take 2h 49 m. The recommended route to reach Udupi from Bangalore is a bus and 6h 30 m. Buses from Deepti Travels, Bharti Tourist, Sri Durga Tourist etc.