Surprising but true: holidays in the Alps can be quite budgetary. On the slopes of Europe's highest mountain range, there are at least 7 affordable alpine resorts where you can ski and enjoy life without serious damage to your wallet.
Mayrhofen is the main ski resort of the picturesque Ziller Valley . For families with toddlers, there are children's schools and playgrounds, for young people – nightclubs with noisy parties. But connoisseurs of peace and quiet are better off preferring the neighboring villages of Finkenberg, Hippach and Ramsau.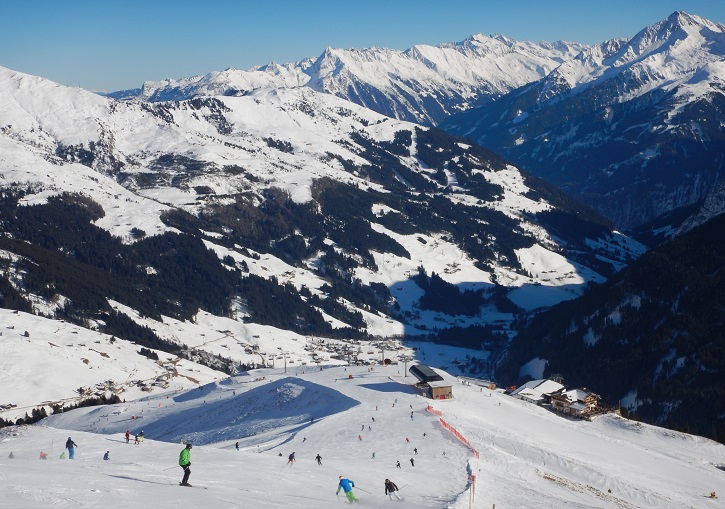 A weekly ski pass costs 291 EUR , meals from 20 EUR per day per person.
Experienced athletes ride on the Penken slope, beginners on Ahorn, there are several fan parks for snowboarders, and 30 km of marked trails for cross-country skiers. And also – the longest suspended cable car in Austria , restaurants, a water park and other attractions.
Zell is part of the largest ski resort in Austria, Wilder Kaiser-Brixental, with 280 km of equipped slopes and 91 ski lifts. There are no green tracks for beginners, but there are blue, red and difficult black tracks, concentrated in the Hohe Zalfe zone.
There is a general Wilder Kaiser ski pass in Zell worth 284 EUR per week. Meals – from 20 EUR per person per day.
Zell's pride is the country's longest illuminated night ski slope. Doosochniks are delighted by snow parks, gourmets – by family restaurants with national cuisine and dozens of beers. You can diversify your leisure time in spas, fitness centers, at a climbing wall or skating rink, and those who are not satisfied with this are waiting for paragliders, snowbikes, snowrafts and tubes.
Lurking in Styria, Schladming is famous for its well-groomed ski, slalom and downhill slopes. True, the mountains are not high here, and there are practically no difficult tracks. Beginners and intermediate athletes climb four wooded mountains connected by lifts.
The cost of a weekly ski pass is from 276 EUR , meals for the same period will cost from 120-140 EUR per person.
Schladming is a Mecca for snowboarders: half pipes, fan parks, freeride and border cross tracks are never empty. Other entertainment options include bars, restaurants, discos and a stadium with spectacular ski shows.
Les Deux Alpes lies at the foot of one of the largest glaciers in Europe, in the heart of the Oisans mountain range. 104 slopes with a length of 225 km are available for skiers in winter and summer. Chairlifts and drag lifts deliver to an altitude of 3520 m, the station itself is located 1650 m above sea level, on a pass between two alpine valleys.
A weekly ski pass in high season costs 290 EUR , meals – 150-160 EUR per person.
Several schools are open for beginners, for snowboarders and freestylers – winter and summer snow parks. To services of tourists – snowmobiles, snowshoes, paragliders, skating rink and swimming pools, and in the warm season – kayaks, canoes, mountain bikes and tennis courts.
Morzine is a charming family resort within the massive Gates of the Sun , divided between France and Switzerland . 650 km of slopes of various difficulty levels, 195 ski lifts, dozens of hotels , restaurants and entertainment centers – the scope is really impressive.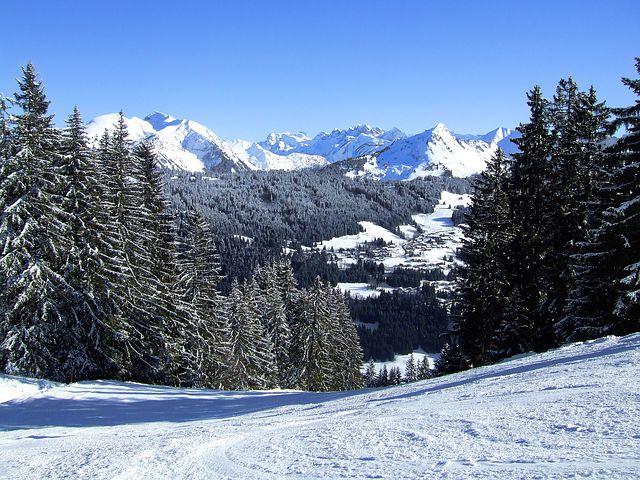 The price of a single ski pass in Portes du Soleil is 293 EUR , but in Morzine you can buy a separate one for 220 EUR for 7 days. Food and drink costs 150-160 EUR per week.
The Morzine slopes are aimed at beginners and intermediate skiers. For thrills, it is better to go to the neighboring village of Avoria , and on an excursion – to Thonon-les-Bains with its churches and a medieval castle.
The Swiss Samnaun is part of the same ski area with the Austrian Ischgl : 238 km of pistes (most of them are red, but there are also blue and black ones), 44 lifts, a funpark for "boardwalkers" and a two-story cable car. Accommodation on the Swiss side is more affordable, but it is cheaper to eat in Austrian restaurants.
Weekly skiing costs 287 EUR , food – from 200 EUR per person.
The highlight of Samnaun is the unrivaled shopping experience. The entire city is a duty-free area, so jewelry, perfumes, alcohol, clothes and shoes cost much less than the European average.
Another alpine duty-free zone is Livigno on the border of Italy and Switzerland: a young, actively developing resort with 115 km of modern tracks. In the Carosello region blue and green slopes are concentrated, in Motolino – black and red ones.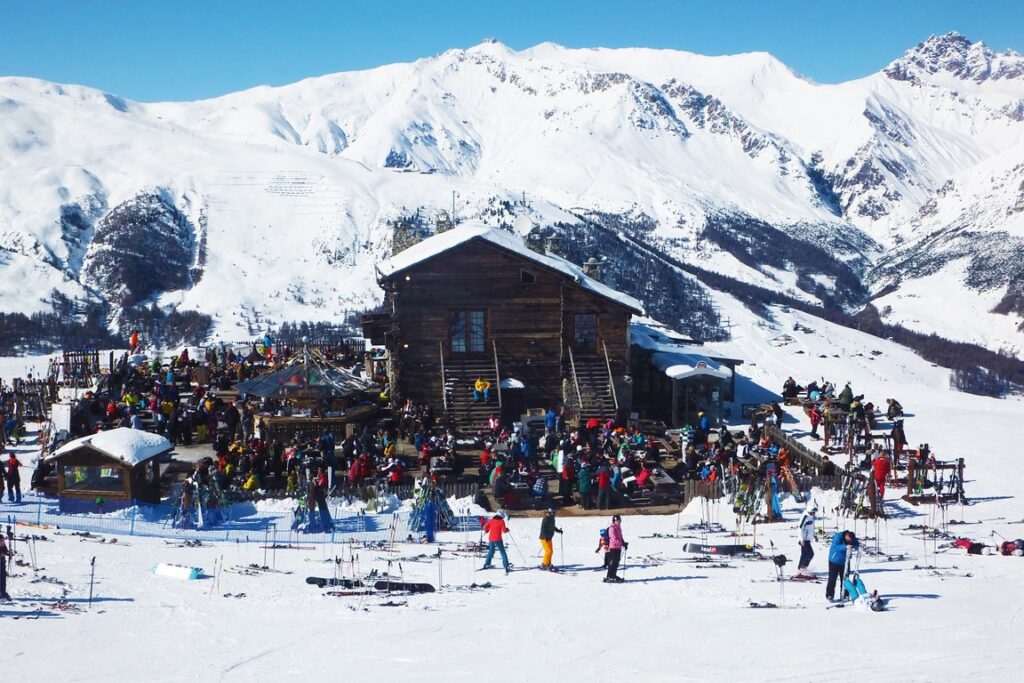 For a 7-day ski pass you have to pay 268 EUR , for a dinner with alcohol in a restaurant – 25-30 EUR for two.
Livigno stores most often buy inexpensive ski equipment, clothing and footwear for outdoor activities, down jackets, elite alcohol and perfume. The most popular activities are paragliding, mountaineering, go-karting, snowmobiling and relaxation in one of the largest water centers in Europe.
Similar Articles