The venue has been selected, the photographer has been hired and the band has been booked. Now for the fun part – planning your honeymoon. The best honeymoon destination is preferably somewhere between you, someplace that offers plenty of romantic accommodations, as well as attractions and activities aimed at couples – in short, somewhere you can create lasting memories together. From the iconic to the stunning, the USA is full of perfect honeymoon spots to suit every taste. Take a look at these best honeymoon places and start planning. Of course, there's no need to make these the trips of a lifetime – anytime is a great time for a romantic getaway. Here are 10 Great Honeymoon Destinations in the USA
10 Great Honeymoon Destinations in The USA
The majestic wonder of Niagara Falls
In Niagara Falls, New York, the mesmerizing falls are well worthy of top billing. Look for romantic accommodation and dining with views of the waterfalls and their colorful night light displays. Splurge on a helicopter tour of Whirlpool Rapids and American Falls, descend into the Niagara Gorge to feel the power of a fall from the storm deck, and take a day trip to the charming and picturesque Finger Lakes wine region.
Glitz, Glam, and Indulgence in Las Vegas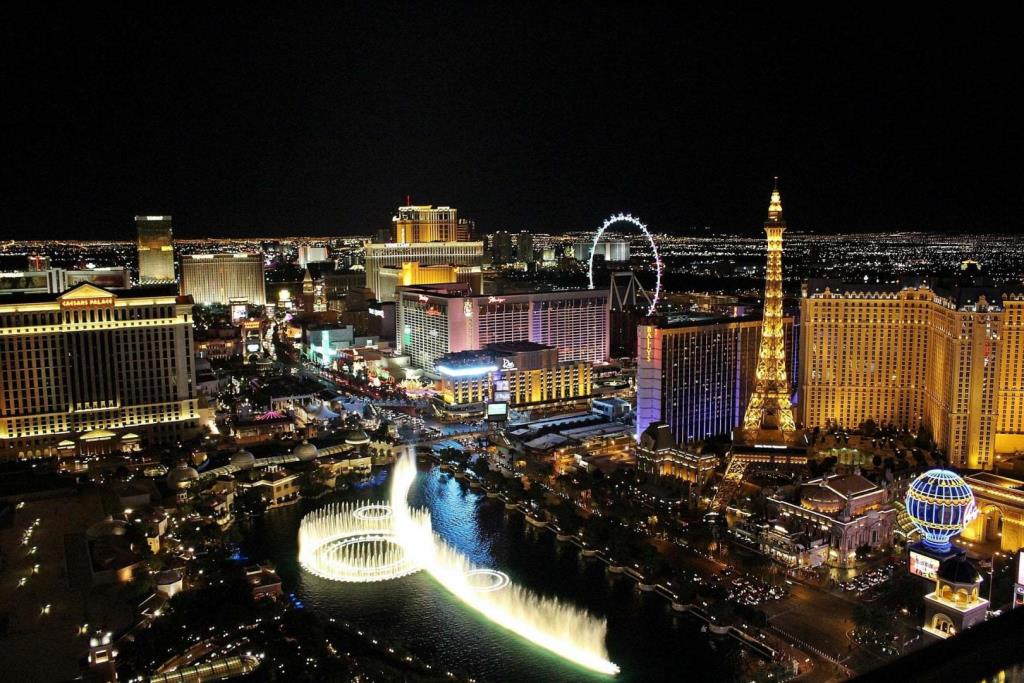 Las Vegas, Nevada, has long been known as the honeymoon capital of the United States, with its iconic luxury resorts, world-renowned shows, luxurious casinos, and fine-dining restaurants. Pamper yourself with luxurious spa treatments, a gondola ride on the Venetian-inspired canal, and a helicopter tour of the incomparable Grand Canyon.
Tropical Island Escape in Maui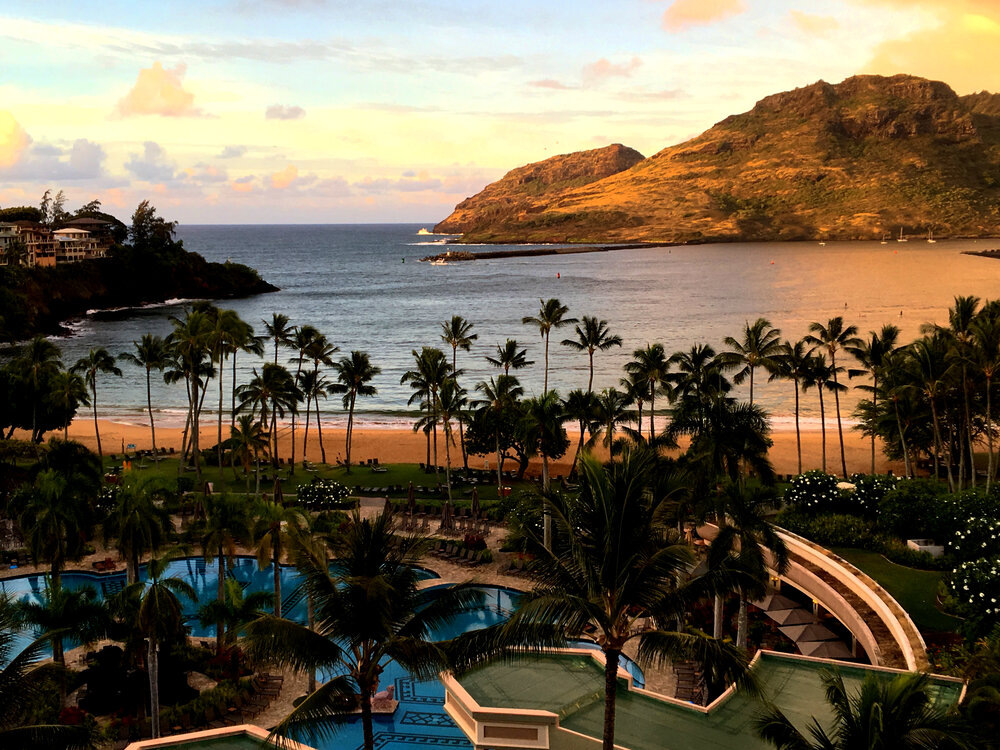 The second-largest of the Hawaiian Islands, Maui tempts honeymooners with tropical weather, powder-sand beaches, lush foliage, and palatial resorts. Discover hidden caves and waterfalls on a jeep tour, hike in Haleakala National Park, and tour the orchards to taste fresh pineapples and other tropical fruits. In the evening, sample Hawaiian food and watch a hula performance during a traditional luau.
The Festive Flair of New Orleans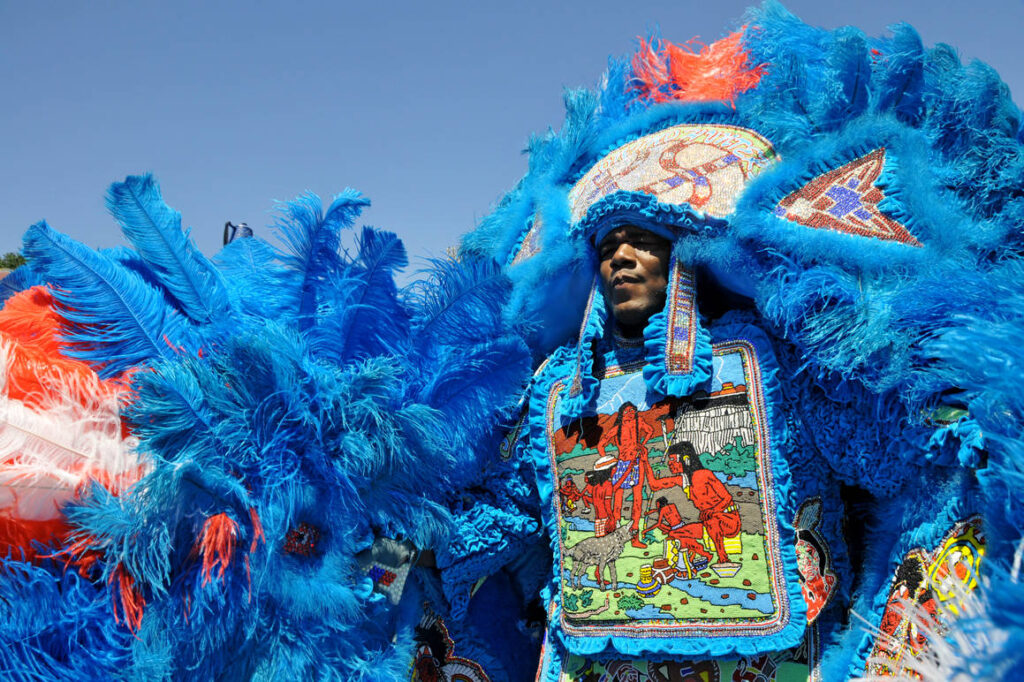 "Let the good times come" is the unofficial slogan of New Orleans, Louisiana, where every day is a reason to celebrate. Hear jazz and blues at intimate clubs and street corners, sample authentic Creole and Cajun food, and explore the charming, historic neighborhood on foot or by streetcar. Enjoy a jazz dinner cruise on the Mississippi River, and join the parade during New Orleans' Pride or Second Line.
Mountain Retreat in Jackson Hole
Beyond its fame as a winter playground, less than 8 kilometers from Grand Teton National Park, Jackson Hole, Wyoming, is a year-round honeymoon destination. In winter, take a nap together or go snowmobiling through the uninterrupted backcountry during a horse-pulled sleigh ride around this mountain retreat. In summer, enjoy stunning panoramic views on a private hot air balloon ride at sunrise and go horseback riding through beautiful valleys dotted with wildflowers. After doing all this, soak in the hot spring and relax.
Offbeat Island Vibes in Key West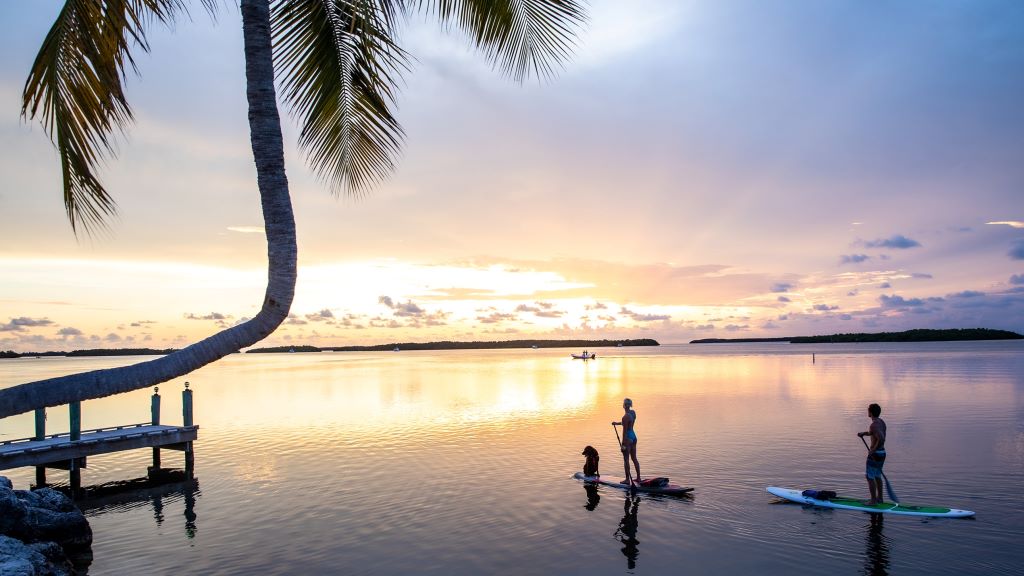 At the southernmost tip of the Florida Keys, Key West is a walkable, fun city with luxury resorts and charming inns. Check out historic sites, including the Hemingway House and the nearby lighthouse, or attend the Pride Fest in the summer and Fantasy Fest in October. Come evening, watch the sunset from Mallory Square or take to the water on a tall ship, then indulge in the vibrant nightlife on Duval Street. To really get away from it all, take a ferry or seaplane to Dry Tortugas National Park, 113 kilometers west, to snorkel, birdwatch, and explore Fort Jefferson.
From Coast to Vine in Monterey Bay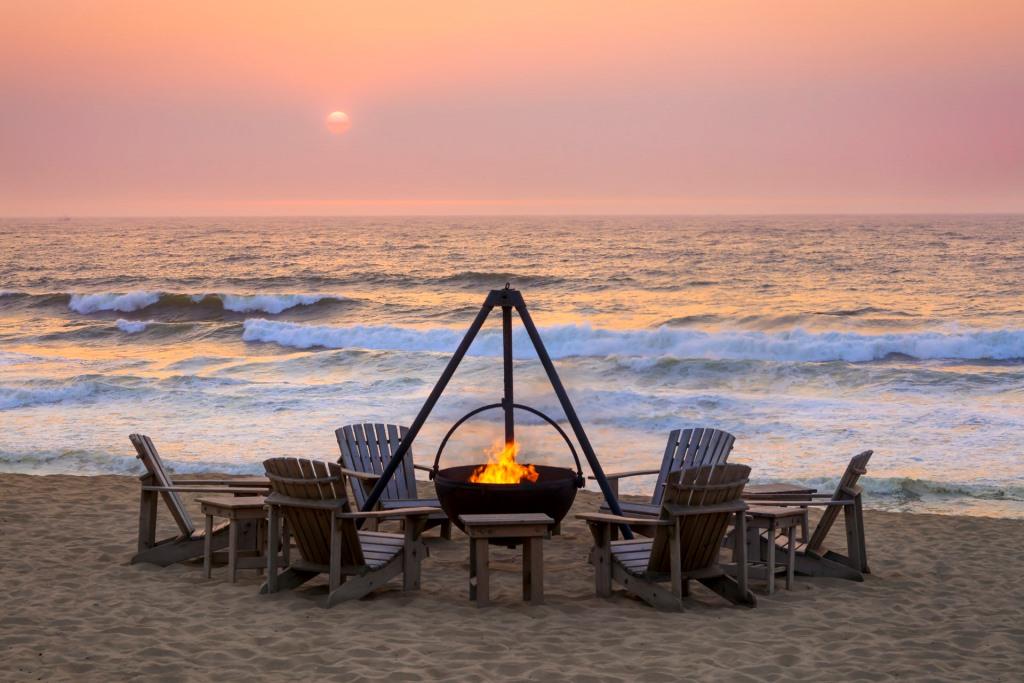 The dramatic cliffs of Big Sur in Monterey County, California make for a stunning backdrop. Rent a convertible and go for an epic drive down coastal U.S. Highway 1, stop for a hike and picnic among the redwoods at Limekiln State Park, or stroll through the tranquil Pfeiffer Beach. Keep an eye out for the growing California condor and humpback whale offshore. Sign up for a great wine and food tour, followed by a spa treatment at a quaint inn.
Vieques: Tiny Island, Endless Adventure
Vieques, a small Caribbean island 11 kilometers east of mainland Puerto Rico, is prized for its secluded beaches with white, golden, or black sand. Swim and snorkel on the colorful rocks in the crystal-clear waters or take a kayak tour in Mosquito Bay to watch the bioluminescent microorganisms glow in your wake. Tour the 19th-century Spanish fort and museum, tour the ruins of a sugar plantation or join the locals as they gather on Sunday afternoons at the old pier in the small town of Esperanza.
Pacific Northwest Perfection in the San Juan Islands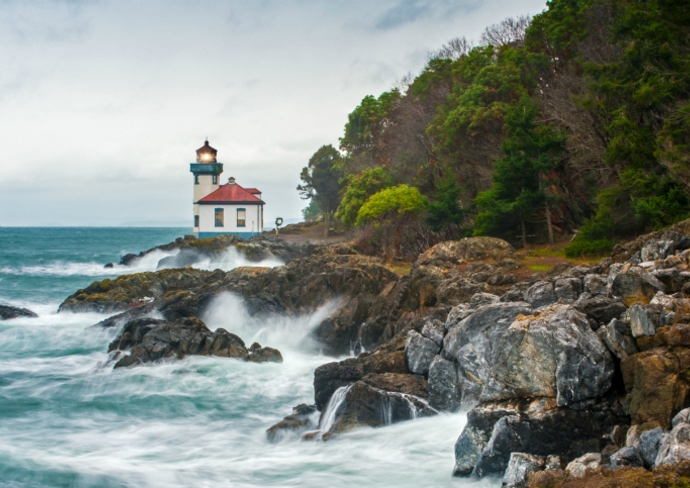 The San Juan Archipelago is a rocky archipelago located in the Salish Sea off the northwest coast of Washington state. Take a car or passenger ferry to reach the four main islands – Lopez, Orcas, San Juan, and Shaw. Once there, honeymooners can go sea kayaking trips, zip-lining through the woods, and spotting orcas from Lime Kiln Point State Park. Walk around Friday Harbor's compact, lively harbor, visit iconic lighthouses, eat fresh seafood and sip West Coast wines.
Natural Caribbean Paradise on St. John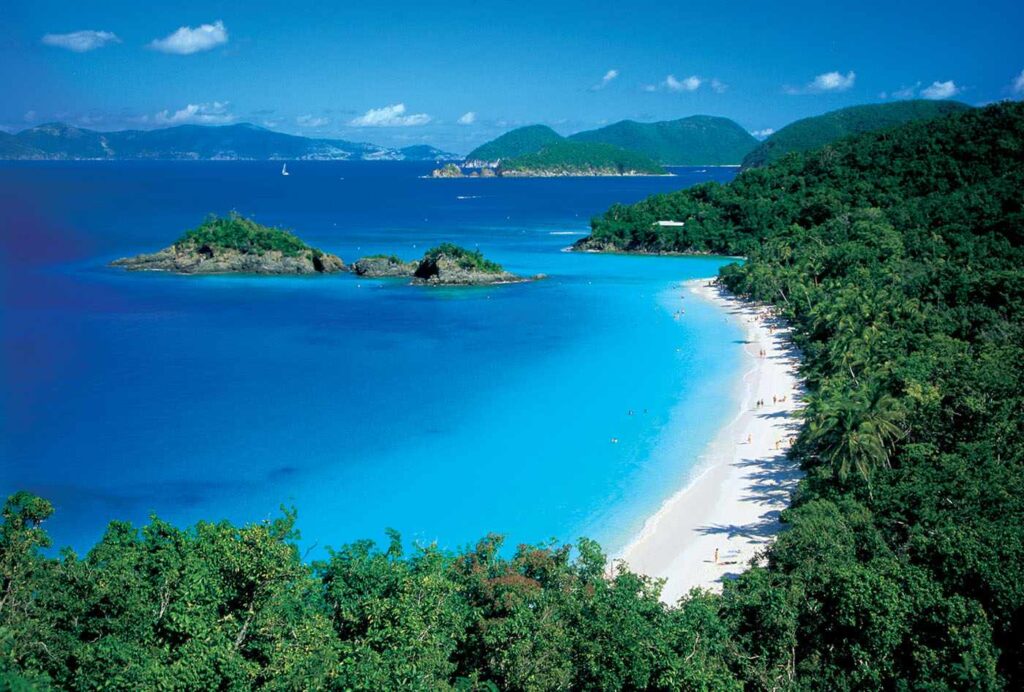 Two-thirds of St. John – the smallest of the three main US Virgin Islands – is covered by Virgin Islands National Park. On this unspoiled, mountainous island, watch petroglyphs meander through ancient forests and swim on a different beach every day. Rent a jeep and explore the island's winding, mountainous roads (drive on the left, and beware of the donkeys). Take a day out on a comfortable catamaran with snorkeling and lunch. Buy and eat island cuisine at the bustling Cruz Bay or the tiny Coral Bay.
Similar Articles