Interesting themed rooms around the world: A collaboration between the Sanderling Resort and Duck Donuts in North Carolina resulted in an American donut-inspired hotel suite that opened just in time for National Donut Day in the US on June 4th.
However, not everyone will like this style, but if you still want to see some kind of feature in your hotel room, here are seven of the best-themed rooms from around the world.
Seven of the most interesting themed rooms in different hotels around the world
Alice in Wonderland: Wonderland House, Brighton, UK.
This Alice in Wonderland-inspired house in Brighton has been voted one of the best in the UK, and it's easy to see why.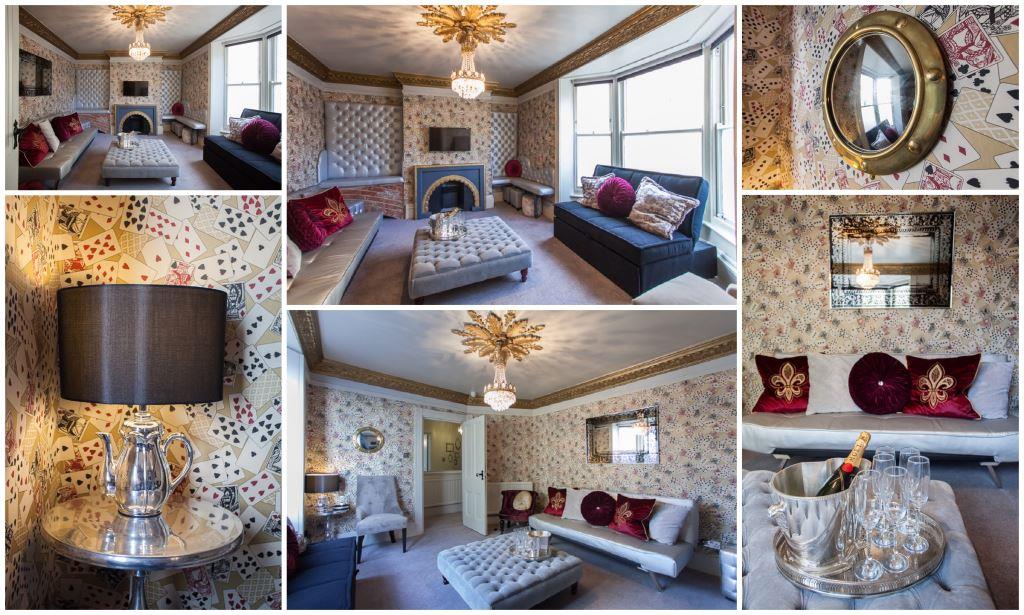 Six bedrooms and a separate dining room, Hatter's Tea Party, accommodate groups of up to 24 people. This place is great for a big family vacation.
It hosts everything from corporate events to Christmas parties and is available all year round. Also here you will see a stunning view of the sea.
Prices start from 700 euros per night for the whole room
For Ramen Lovers: Unique Pension, Gapyeong, South Korea
If you are a fan of Asian food, this hotel might be for you. Known as the Unique Pension, the hotel boasts five themed rooms, one of which is in the Ramen style.
The double bed is shaped like a container of noodles, and here you can eat ramen upon arrival and throughout your stay for free.
Other Unique Pensions hotel rooms include a Starbucks-themed room, a Heineken-themed room, and a social media-themed room.
Prices start from 96 euros per night.
James Bond: Secret Agent Suite, Paris, France
One of the best rooms at the Seven Hotel in Paris is the Secret Agent Suite. Called "a blend of vintage chic and futuristic design", this stylish room pays homage to famous British spy James Bond.
Prices start at 385 euros for 2 nights (minimum stay).
This hotel is a gem in a themed room environment. There are two Hello Kitty-themed rooms and a Barbie-themed suite.
Keio Plaza is also just around the corner from Sanrio Theme Park, so you can spend even more time with one of Japan's favorite characters.
Prices start from 458 euros per night.
For Wes Anderson Fans – Oregon, USA
This accommodation will suit any fan of director Wes Anderson. The house is made in the style of the 80s, guests can see here a vinyl record player and many wooden decor elements. Knick-knacks adorn the shelves, and the overall look of the space is pleasantly rustic.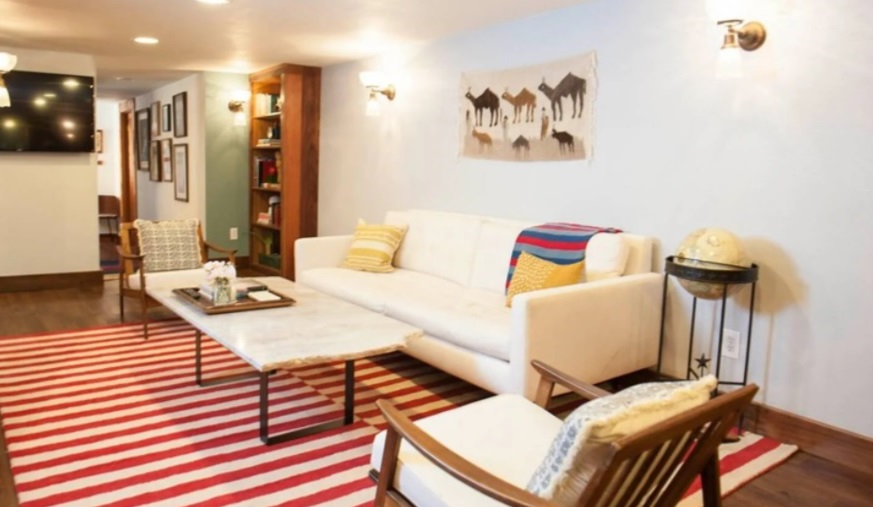 Here you can relax on the sofa, and once again look at the Grand Budapest Hotel.
Prices start from 146 euros per night.
Magic number: The Roxbury, New York, USA.
This house has three uniquely themed rooms, but the best of them is called " The Wizard's Emeralds ", done in the style of the Wizard of Oz.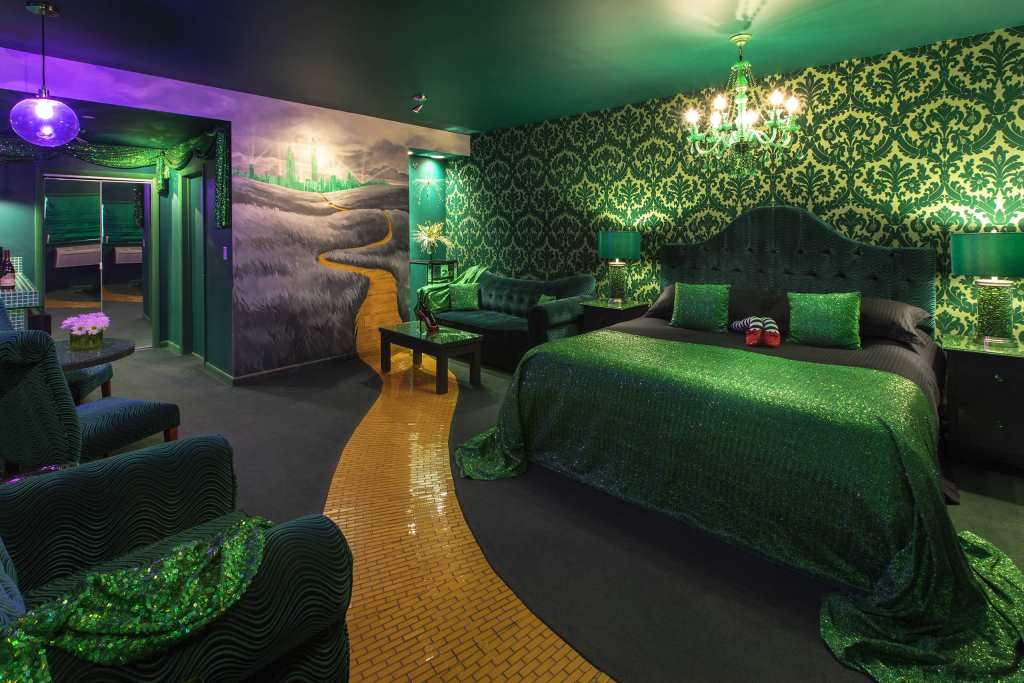 This suite feels like you've stepped right into the Emerald City as the yellow brick road on the floor transitions into a painting on the wall.
The Roxbury has a variety of other themed suites, including The Genie's Bottle, Fred Lair, and some other interesting rooms.
Prices start from 153 euros per night.
For ocean lovers: Poseidon Resorts, Fiji.
Topping the list is the luxurious Poseidon Resorts in Fiji. Aptly named "The Mysterious Island", this hotel sits at a depth of 27.4 meters and is surrounded by water.
Poseidon guests can watch marine life in their natural habitat while in the library, or see sharks watching your dinner.
The hotel is not yet completed, but it is already accepting reservations, so in order to get to the hotel in the first rows, you should hurry up.
Which of these places would you like to stay at? Write!
Similar Articles