Explore the best food to dine on on your next trip to London, with my ready reckoner of top-notch cuisine in Big Ben City. Around London in Five Meals.
Breakfast Buffet at Rubens at the Palace
The British breakfast is a wonderful taste of pastries, scones, pancakes, all kinds of sourdough, and of course, full fry-ups (read sausage, bacon, baked beans, grilled tomatoes, fried bread, and eggs). But among the parade of delicacies in Rubens, eggs Benedict is celebrated like no other. The sexiness of the poached eggs is matched only by ribbons of smoked salmon and a luscious hollandaise sauce laced with a whip of butter.
Lunch at The Wigmore, The Langham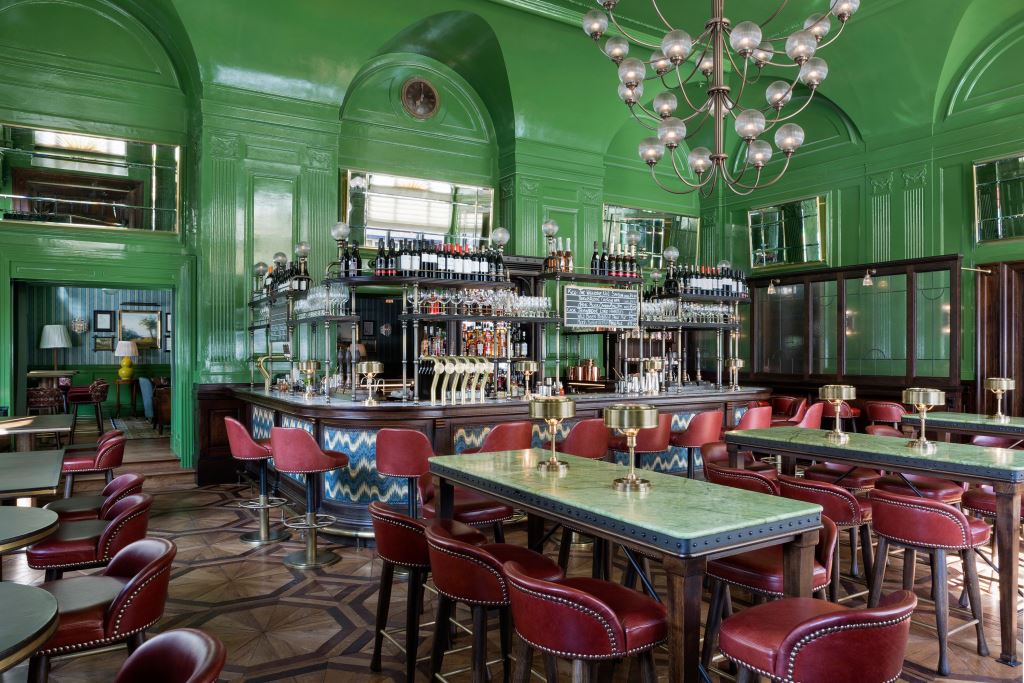 Step inside the five-star Langham's re-imagined British pub, The Wigmore, billed as Europe's first Grand Hotel, which began welcoming guests in 1865. A-list celebrities who have walked in their hallowed portals before including the likes of Diana, Princess of Wales. Its menu is an ever-changing procession of snacks, mains, sides, and desserts, each item brimming with a flavor more than the other.
We had the privilege of digging into their fall Confit Rabbit Feet, Braised Pearl Barley, and Purple Mustard, but you'll find something equally imaginative on your next visit. Don't forget to accessorize your meal here with Fat Chips with Bloody Mary Salt. They are made in spud heaven with a lot of care and whimsy.
Champagne Afternoon Tea at the Ritz
For an authentic piece of British history, head to The Ritz, Mayfair's hottest address, served with a glass of bubbly. Champagne Afternoon Tea is clearly a lyrical affair, boasting a menu governed by both indulgence and glamour. Munch your way through freshly sliced ​​finger sandwiches, hot baked scones with Cornish clotted cream and strawberry preserves, as well as roll calls of cakes and pastries that share a kinship with British baking tradition.
The tea ceremony is long to be enjoyed with musical accompaniment from resident pianist Ian Gomes. Along with the transformative power of its food, the 114-year-old hotel also casts a spell on you with the stories of its celebrity patronage (Russian prima ballerina Pavlova, the Aga Khan, Paul Getty, Winston Churchill, Dwight Eisenhower, Charles D. Gaul, and many others).
Scotch Eggs at Fortnum & Mason
If running around London has put off your major attractions, then visit Fortnum and Mason, your need for refueling has increased. A byword for top global products, the British department store is a hat tip to the variety and variety of luxury goods. Of antique vintage—this has been a fixture in Piccadilly since 1707—Fortnum is also the place for toothsome Scotch eggs, which are available as part of the luxury emporium's hampers.
A collage of umami flavors, Scotch eggs consist of a hidden cache of free-range eggs with a layer of British outdoor-raised pork and a coat of crispy homemade breadcrumbs. The company has also acknowledged the possibility of Nargis Kofta, an Indian dish of a hard-boiled egg under a cover of minced meat brought back by the employees of the East India Company, being the ancestor of this famous dish.
Dinner in Claridge's Foyer Private Dining Room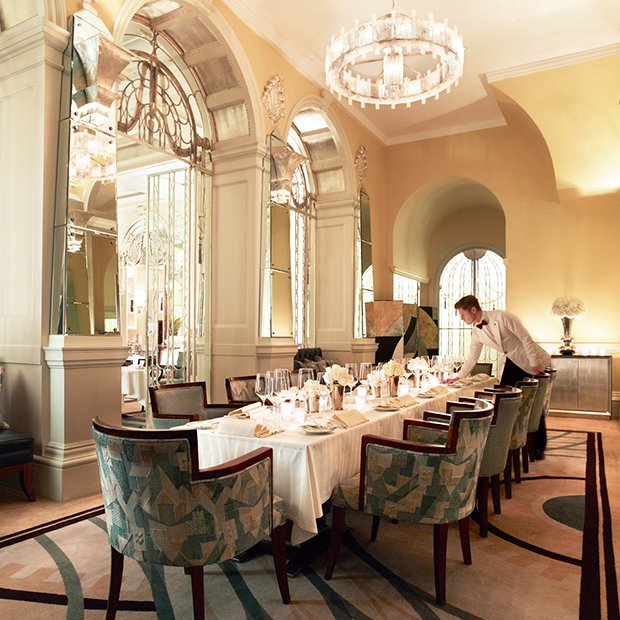 The Art Deco hotel began its hospitality journey in 1856 and has been a darling of glitterati ever since. If you're a fan of mandarin dinners, the focus of conversation, laughter, and music, Claridge's is where time stops. Bite into roasted halibut, anointed with langoustine, courgette, pea, and Parmesan broth to experience the flavor of fireworks. Round it out with the holy trifecta of chocolate tarts, Venezuela's Single Origin Araguani Chocolate Cremeaux, and Jivara Milk Chocolate Mousse.
Similar Articles