London in 10 Steps: From selfies with locals to secret gardens to drink coffee, London at 10 local addresses.
Morning exercise
Primrose Hill: An ideal park and track for watching the sunrise in the early morning and doing sports with the morning birds.
Breakfast of champions
The Breakfast Club: Combining English and American breakfasts, this venue is the perfect stop to start the day energetically. The Breakfast Club in Spitalfields appeals to your eyes with its different decorations in every corner, and to your stomach with one of the most beautiful pancakes you can eat within the borders of America and England!
Sunday stroll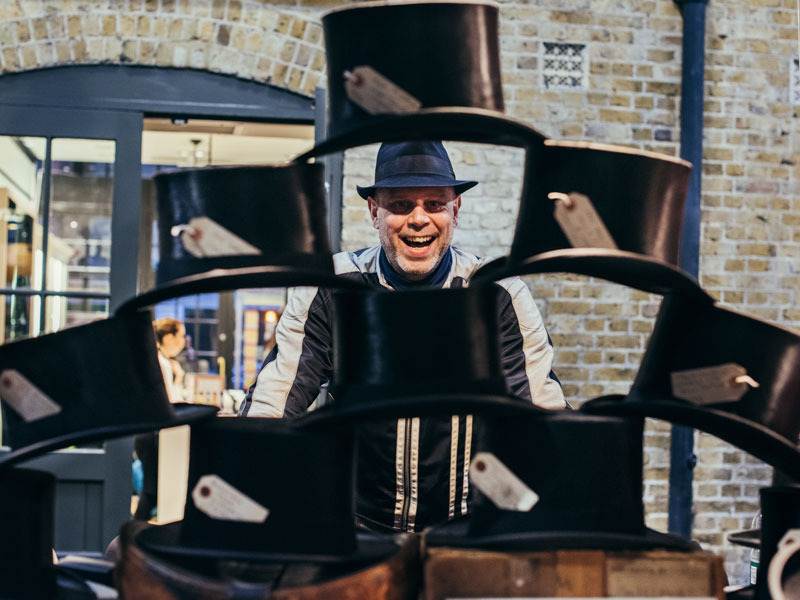 Old Spitalfields Market: This area, which has been shopping for more than 350 years, took its current name in 1991. The Old Spitalfields market area, surrounded by buildings dating from the 1800s, has a wide variety of products for your taste, from food to accessories, from clothing to books. Old Spitalfields Market, which also hosts various art activities from time to time, received the "Best Private Marketplace" award in 2011.
Culture vaccine
Foyles: This bookstore, which was included in the Guinness Book of Records for its size and collection at the time, is in the heart of Soho. In the five-story library, the foundations of which were laid in 1903, you can find all kinds of books of your interest, spend time in the chairs reserved for you to review the books, and after you get your book, you can go upstairs and start your journey with a delicious meal.
Second-hand hunt
Brick Lane Market: Opening every Sunday at 9 am, Brick Lane Market is heaven for second-hand lovers! In this area, which also includes places to eat, you can find many carefully preserved "vintage" products, from clothes to accessories.
A sweet break
Dark Sugars Chocolates: Located right in the middle of Brick Lane Market, this shop has the best chocolate and chocolate milk. After the chocolates you choose are cut before your eyes and put into the milk, you will always remember the chocolate you prepared by mixing it as a sweet dream!
Yerlisiyle selfie
Soho George: While you are walking around Soho, George Skeggs will fascinate you with his elegant 1950s clothing. George is a native Londoner who kindly accepts when you tell him you want to take a photo of him and asks you to share the photo with the hashtag #sohogeorge. We have no doubt that this gentleman, who has become one of the symbols of London, will add color to your day!
The secret garden
Green Room Cafe: When you enter this shop, which looks like a flower shop from the outside, you will see that there is a wonderful secret garden behind it. Attracting attention with its calm and modest decoration, Green Room Cafe surprises and delights its customers from time to time with weddings, jazz concerts, or special events.
Lobster feast
Burger & Lobster: In this restaurant located in the heart of Soho, you will eat one of the best lobsters you have ever eaten in your life! Get ready to put on your aprons and have a feast in the place that treats lobster as a daily meal with its atmosphere and presents it to you in its most delicious form.
London under my wing
Madison: Located on the roof of the building just opposite St.Paul's Cathedral, Madison allows you to see London from a bird's eye view and watch the sunset from the most beautiful place. A magical alternative to feeling London under your wings and sip your drink in the company of music and the stars.
Similar Articles