Mexico's Best Beaches: With idyllic landscapes, white sands, and warm waters, Mexican beaches deserve their popularity. We have listed the 10 most beautiful beaches of Mexico for you, from the most popular holiday spots to hidden island gems.
Tulum
Located about an hour from Cancun, Tulum has quickly risen as one of Mexico's favorite beaches. In addition to its white sand, warm turquoise waters, and the forest it borders, Tulum's gastro scene, full of surprises, makes it interesting.
Playa Mazunte, Oaxaca
Sit in one of the bars serving seafood snacks and enjoy sipping a beer in Playa Mazunte, which is famous for its bohemian atmosphere and rough waves.
Troncones, Guerrero
Once a quiet fishing town, Troncones has recently entered the radar of adventurous travelers. This wonderful beach attracts surfers from all over the world. With only 500-600 permanent residents, Troncones is a great spot to be isolated.
Playa del Amor, Marieta Islands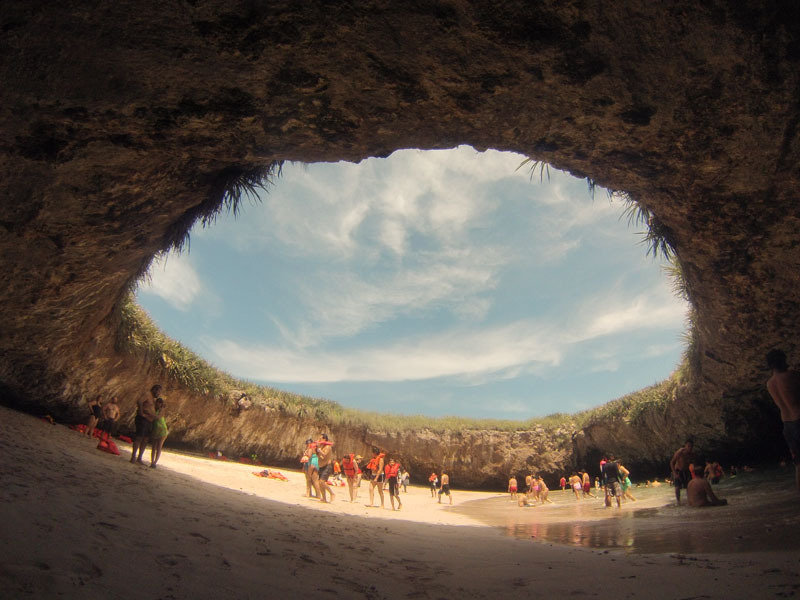 Playa del Amor may seem like something out of a fantastic movie, it's real! Located west of Puerto Vallarta, this beach is located inside an open-topped cave. It is said that this gap was formed during the bomb tests carried out by the Mexican government in the early 1900s.
Playa Norte, Isla Mujeres, Yucatán Peninsula
Isla Mujeres deserves to be a destination in its own right, although it is usually visited by short visits from Cancun. The main beach of the region, called Playa Norte, has warm and shallow waters. A note for scuba lovers: this island has the highest concentration of whale sharks in the world.
Playa La Boquilla, Puerto Ángel, Oaxaca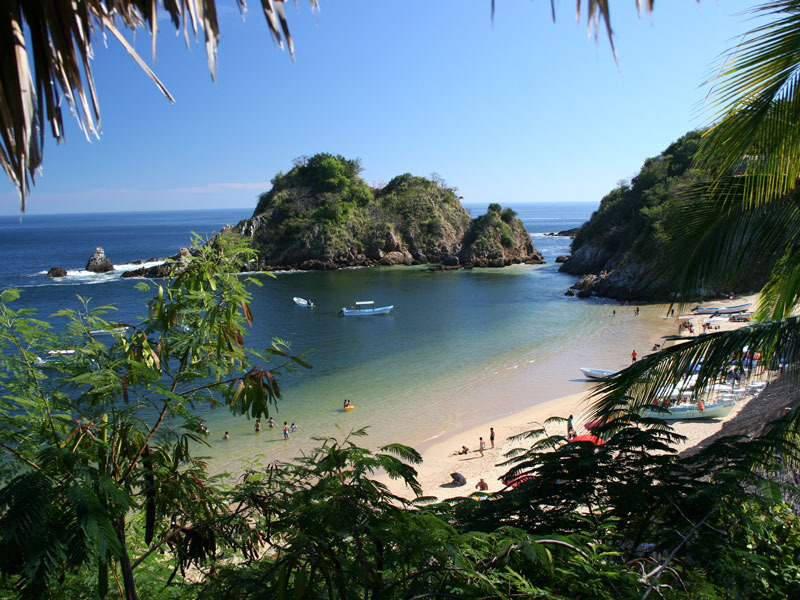 Located in a picturesque horseshoe-shaped bay, Puerto Ángel is a fishing town surrounded by wooded hills. The beach of Playa La Boquilla, with its bright blue and warm waters, giving the most beautiful view of the town, is a perfect spot for snorkeling.
Yelapa, Puerto Vallarta
Located a 30-minute boat ride from Puerto Vallarta, Yelapa looks like heaven.
Playa Los Cerritos, Todos Santos, Baja California
Playa Los Cerritos, near Todos Santos, is one of the safest and most developed beaches in the region. Home to a bar, restaurant, and boutique hotel called the Hacienda Cerritos, the beach is a popular spot for surfing and family outings.
Isla Espiritu Santo, La Paz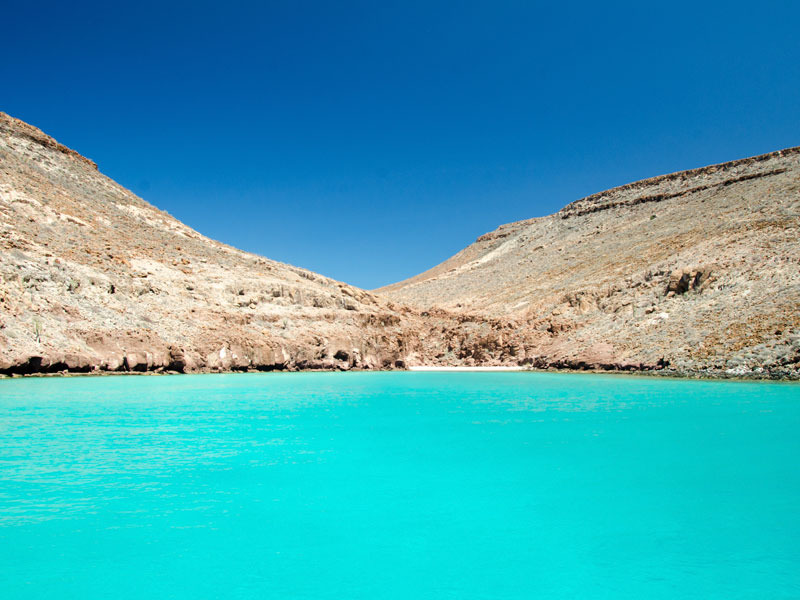 Located on the Sea of ​​Cortez, Isla Espiritu Santo is just a short boat ride from La Paz. You can swim with sea lions on this beach full of pristine white sands, red rocks, and exotic species, and then have a picnic on the shoreline.
Similar Articles
Frequently Asked Questions About Mexico
Q. Is Mexico a safe country?
A – Rethink travel because of crime and kidnapping. Both violent and non-violent crimes are common throughout the state of Mexico. Use caution in areas outside frequent tourist areas, although petty crimes often occur in tourist areas as well. US citizens and LPRs have been abducted.
Q. What is Mexico famous for?
A – Mexico is known for its food and drinks culture, such as; For origins of tacos, tortillas, burritos, tequilas, and chocolates. It is also famous for Maya temples, cenotes, mariachi bands, beach destinations like Cancun, the 'Day of the Dead' festival, and unfortunately, drug cartels.
Q. Is Mexico a prosperous country?
A – Mexico is the country with the 11th to 13th richest economy in the world and fourth among the richest economies with the most number of poor. Mexico is the 10th to 13th country with the poorest population in the world.
Q. Is Mexico part of the US?
A – The short answer to this question is no. Mexico is not part of Central America. According to the Encyclopedia Britannica: "Central America, the southernmost region of North America, lies between Mexico and South America and includes Panama, Costa Rica, Nicaragua, Honduras, El Salvador, Guatemala, and Belize."
Q. What is a fun fact about Mexico?
A – Mexico has the largest Spanish-speaking population globally, and Mexico is also the second-most populous country in North America – after the United States. The volcano is the highest peak in Mexico. It is called 'Pico de Orizaba' or 'Volcano Citlaltepetl' and is 5,636 m / 18,491 ft high.
Q. Is Mexico richer than India?
A- Mexico has a per capita GDP of $19,900 as of 2017, while India has a per capita GDP of $7,200 as of 2017.