Three reasons to visit Peru: Peru is located on the western edge of South America and is one of the most diverse countries in the world.
Half of the Amazon rainforest is located here, and much of the unique ecosystem remains intact thanks to the efforts of local residents. Today it is home to more than 1,800 species of birds, 10 percent of the world's reptiles, mammals, and fish, and even 3,500 varieties of orchids.
If you're into adventure, Peru is a fantastic country to visit. From the rocky Andean mountains to the verdant rainforests that cover almost two-thirds of the country, there are plenty of opportunities to explore. If you are into trekking, rock climbing, paragliding, or canoeing, the country has 14 national parks, 15 national reserves, and of course the Amazon River.
Visit the oldest civilization in America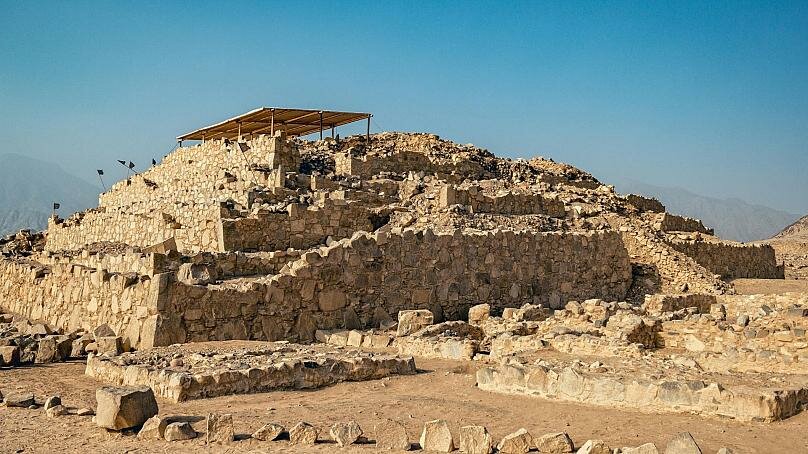 After strolling through the restaurants and cafes of Lima, head north of the capital to find the town of Caral in the Supe Valley, the birthplace of Andean culture. The oldest civilization in the Americas, Caral, which is over 5,000 years old, existed around the same time as Mesopotamia, ancient China, and Egypt.
This UNESCO World Heritage Site is incredibly well preserved and includes six pyramidal structures – a direct link to the Egyptian pyramids that were being built around the same time.
Towards adventure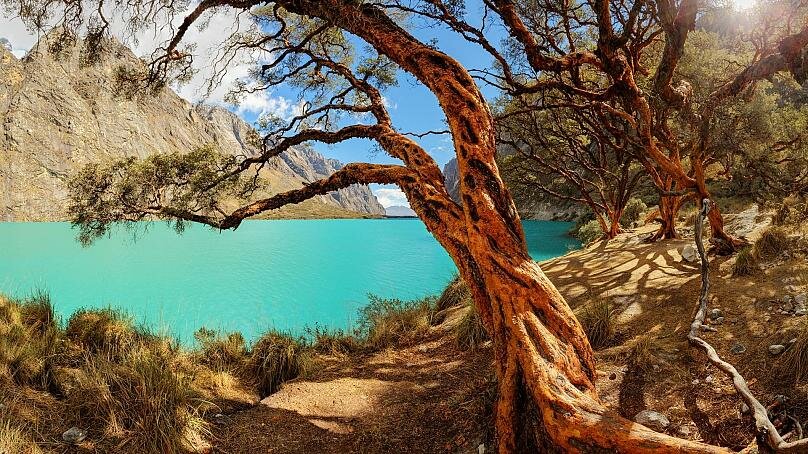 Peru's natural and diverse landscapes mean there are plenty of opportunities for adventure. Peru is a megadiverse country, 60% of its territory is tropical forests.
However, not only the rainforest provides an opportunity for adventure. There is plenty to do in the deserts on the Pacific side of Peru along the coastline too.
The desert has plenty of sand surfing and the ocean offers water sports, trekking, bird watching, and swimming with dolphins.
If you prefer hiking to surfing, walking along the Ancash River can give you what you need. North of Lima, this rugged region has two mountain ranges: the Cordillera Blanca and the Cordillera Huayhuash.
The number of hikes on offer makes it a paradise for trekkers. Zigzagging steep paths through snow-capped peaks, you'll find Andean villages and turquoise lakes.
Get to know Cusco on horseback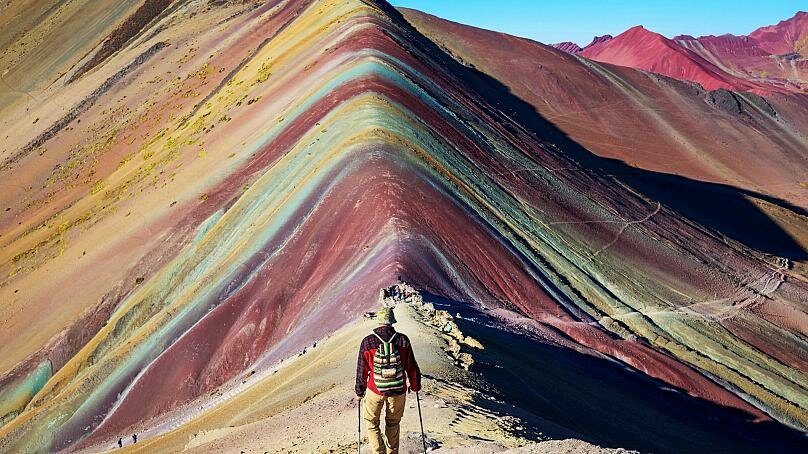 The ancient city of Cusco was once the capital of the Inca Empire and is now the oldest city in the Americas. The metropolis witnessed the arrival of the Spaniards in Peru and is now full of colonial architecture and Inca ruins.
Outside the center, there are many natural monuments worth exploring. You can visit the salt mines of Maras and the ancient Inca terraces of Morey on horseback.
While to the southeast of the city lie the oft-photographed Montaña de Siete Colores – iridescent mountains – Vinicunca.
Similar Articles