Latin America is not as popular with tourists as Italy, France, and other European countries, but it's only a matter of time. There are places here that you will not be indifferent too after visiting. Moreover, local music, cuisine, and national flavor will undoubtedly resonate in your soul and add spice to your impressions. 5 places to visit in Latin America.
Semuk-Champey, Guatemala
This place is hidden in the depths of wild forests located in the highlands. Stunning views from the natural limestone bridge. Rising to a height of three hundred meters, you will appreciate the magnificent landscapes. Naturally formed waterfalls and pools are striking in their magnificence. The waters of the mountain river that fill them beckon travelers to refresh themselves. The name "Semuk-Champey" in translation from the ancient language sounds like "a place where the water goes underground." It was here that the river made its way into the bowels of the earth, under the bowls of the basins.
Dosus-Lencos-Marangenes National Park, Brazil
The Brazilian Park deserves special attention from its guests. When you get there, you get the impression that you are on another planet. The unique landscape, consisting of sand dunes and aquamarine reservoirs, will excite your mind for a long time. The best time to visit this place is in the spring-summer period.
Sacred Valley, Peru
The valley is located between the capital of Cuzco and the landmark Machu Picchu. The extraordinary architecture of the picturesque villages and local shopping arcades create an unforgettable ambiance. It is also noteworthy that due to the good geographical location and mild climate, the local population never suffers from droughts, which often hit neighboring regions.
San Blas Islands, Panama
San Blas is an archipelago that unites 350 Caribbean islands, of which only 50 are inhabited. In these places, you can personally see how the local population lives. It was in these places that technical progress was bypassed, and the Indians living on the islands lead their life, like their ancestors a hundred years ago. You can walk around the uninhabited islands, which can be deservedly compared to "paradise" on earth.
Cenotes, Mexico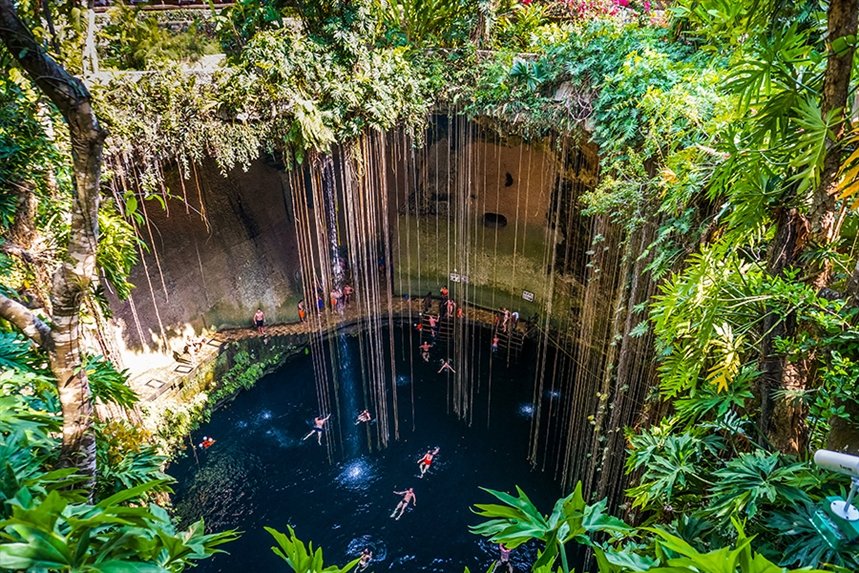 Cenotes are dips formed naturally as a result of the collapse of the upper part of mountain caves and have underground waters inside. The Mayan Indian tribes believed that such caves were the entrance to the other world. If you want to visit these places, you can splash with pleasure natural karst funnels filled with fresh water.
Remember that in our land there are still countless unexplored places where a tourist has never set foot. This makes them unique and attractive for their pristine nature, which the inhabitants of the stone jungle, cut off from natural nature in all its diversity, always want to enjoy. Get to know this world and travel with pleasure!
Important Links
Latin America map (Links)
Latin America restaurants (Links)
Countries in Latin America (Links)
Similar Articles