Mumbai is the most populous and controversial city, the capital of Indian cinema, and the largest port of India, the commercial and financial center of the country. It houses the famous Gateway of India and the most beautiful station in Asia – Victoria, the long promenade of Marine Drive stretches along the sea, and Causeway street is full of souvenir shops. All this can be bypassed on foot, settling on the very tip of the peninsula in the Kolaba district. It is also full of hotels and restaurants. Places To Visit In Mumbai.
The cheapest accommodation option, the Salvation Army Hostel, sits side-by-side with the five-star Taj Mahal. In Colaba, you can ride in silver carriages in the evening, buy souvenirs from all over India and even run into an agent who will offer you to star in a Bollywood movie extra for a small fee. You should not miss this opportunity because of an interesting experience, but it is better to go with an agent not alone, since they recruit a lot of backpackers, on duty in places of their congestion.
Ships depart from the Gate of India to Elephanta Island, sail for about an hour. Cave temples with many sculptures and bas-reliefs were carved on the island in the 5th century AD. True, during the colonial period, these monuments were pretty much beaten by the Portuguese.
Places to Visit
A large carved arch opposite the luxurious Taj Mahal is one of the symbols of the city. It was built to commemorate the visit of the British royal couple to India at the beginning of the 20th century. And in 1948, during the country's independence, the last British soldiers leaving for home symbolically passed through this arch.
Now the townspeople and tourists are walking near the arch. Here you can hire a silver horse-drawn carriage for a walk around the city. Or take a boat trip to Elephanta Island to view the wall paintings in the caves. A 5-minute walk from the Gate is the tourist area of ​​Colaba with dozens of restaurants, hotels, and shops.
Cave temples
Hindu sculptures and bas-reliefs from the 5th century AD have been preserved in cave temples on Elephanta Island near Mumbai. True, during the colonial period, these monuments were pretty much beaten by the Portuguese, who considered the masterpieces of ancient religious art "impious".
The best time to visit the island is after the rainy season in late autumn or winter. But in the spring heat, you should not meddle on the island – a dubious pleasure.
Colaba District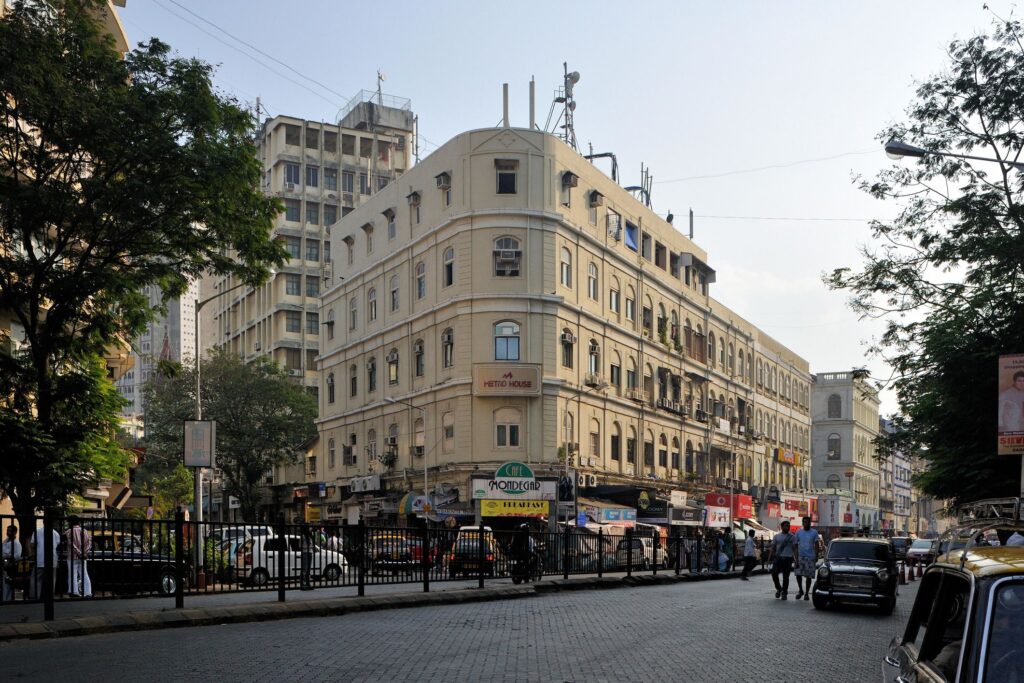 Colaba is a colonial region of Mumbai on a promontory protruding into the ocean. From time immemorial, visiting Europeans settled here, and now – travelers from all over the world.
When you look at the colonial mansions of Colaba and the huge skyscrapers hanging over them, thoughts of India come last.
Quiet (by Indian standards) and green Colaba is home to decent budget hotels and tourist-oriented cafes and restaurants. In the evening, colorful clothing, souvenir, and jewelry trade take place along the main street of Colaba Causeway.
Ever imagined standing next to Barack Obama, posing with Michael Jackson, or taking selfies with Harry Potter? Yes, you read it right. Come to the city of dreams and fulfill this dream at the Red Carpet Wax Museum. It displays live wax figures of major symbols from various fields, including science, politics, sports, and world cinema. So, take a selfie with your favorite icon, post it on social media and make your friends jealous. This is my 3rd best place to visit in Mumbai.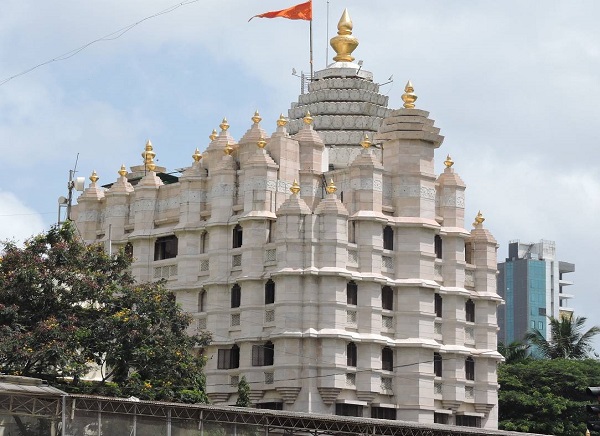 One of the most frequently visited temples in Mumbai, Siddhivinayak Temple is dedicated to Lord Ganesha. Devotees from all over India including famous personalities from Bollywood and sports visit the temple to seek the blessings of Siddhivinayak Ganapati. The auspicious idol of Lord Ganesha is carved in a single black stone with its trunk turned to the right, making it unique in its kind. You can plan a visit to this temple with your family for a rich spiritual experience.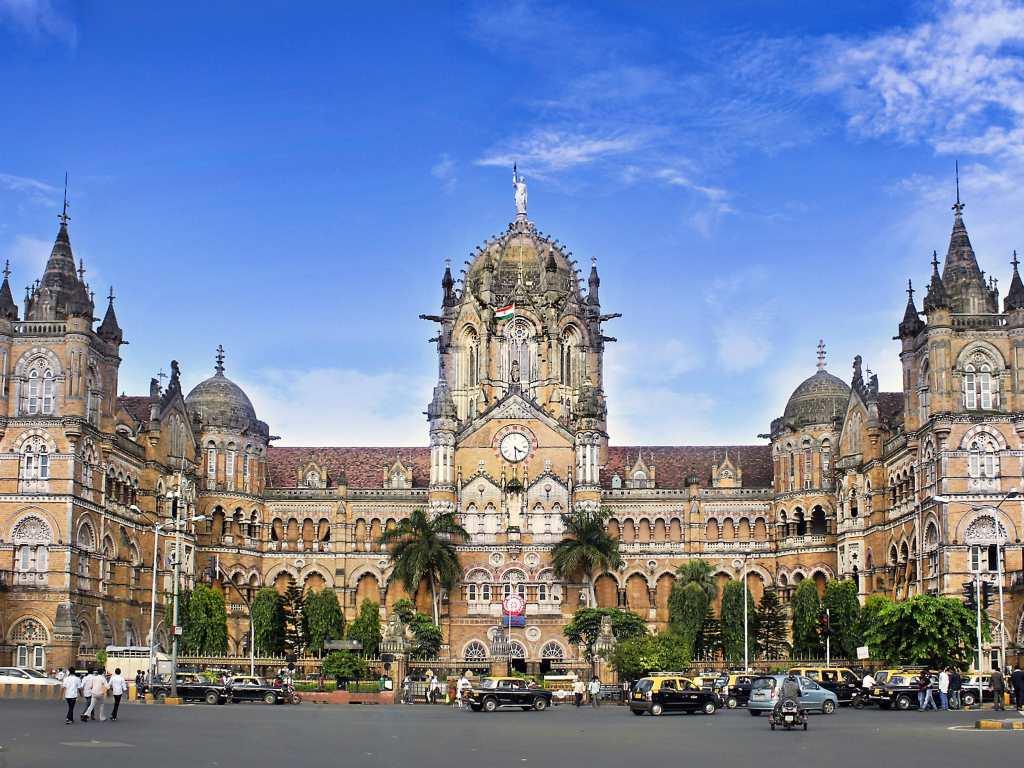 Chhatrapati Shivaji Terminus is another UNESCO World Heritage Site located right in the heart of Mumbai. Built-in the year 1888 during the British colonial period, the building exemplifies the Victorian-Gothic style of architecture. While you are here, don't forget to take photos with your family and kids. And guess what, the most photographed magnificent CST building in India after the Taj Mahal!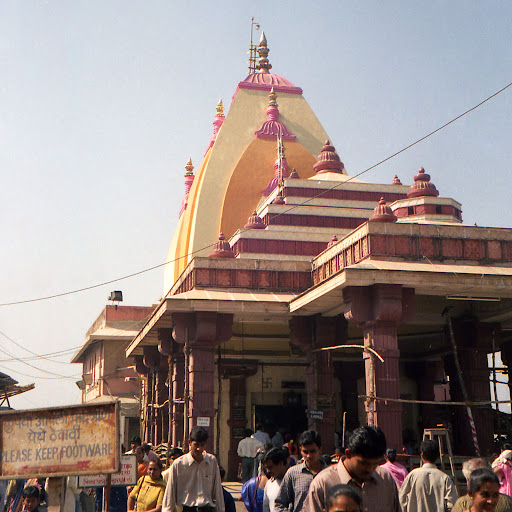 Built-in 1831 by a Hindu merchant named Dhakji Dadaji, this beautiful temple attracts many devotees daily, and also on Diwali and Navratri. On these two occasions, Shri Mahalakshmi is believed to come alive and fulfill the wishes of her worshippers. The other two deities are placed here, Sri Mahasaraswati and Sri Mahakali. The local home architecture of the temple and its unique surroundings, dotted with sweets and flower shops, make Mahalaxmi Temple an integral part of Maharashtra tourism.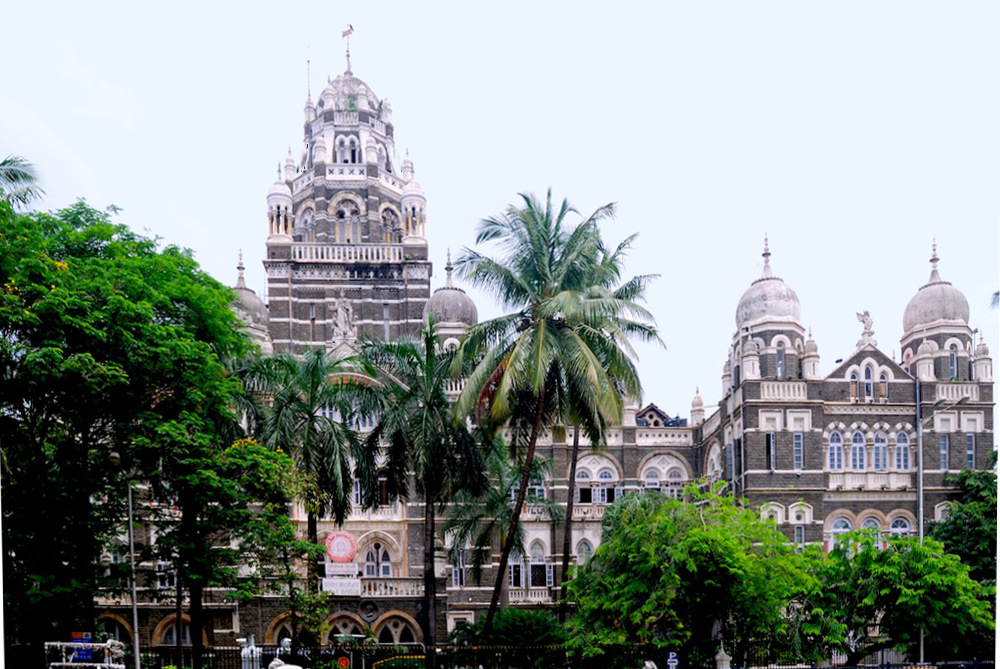 Not far from the Victoria Terminus station, which is still alive today, there is a building of the no less old Churchgate station. Now it houses the Indian Railways Administration, but the building is interesting not for this, but for its bizarre, again colonial architecture. The building's shapes and finishes combine austere Gothic lines with rich Mughal decor.
The clock tower, the Gothic pointed windows and the red double-decker passing by – it would all be painfully similar to England, if not for the fans of coconut trees hanging overhead. The British left behind in Mumbai a whole block of imperial neo-Gothic buildings that look surprisingly organic in the tropics.
The elegant building of the university with an 80-meter tower can be viewed not only from the outside but also to get inside – to the university library and meeting hall.
Another fine example of colonial neo-gothic architecture, built-in 1840 in Mumbai. The architect who designed the building was inspired by medieval Germanic castles, so as not to leave anyone entering the Bombay Supreme Court doubts about the fairness and solidity of the justice being done here.
by the way
The Indian stone carvers involved in the construction of the Supreme Court building were apparently not aware of European traditions: one of the columns of the building is decorated with a bas-relief depicting a one-eyed monkey playing with the scales of justice.
The Haji Ali Mosque is located off the coast on a small island. It was built in 1431 by a wealthy merchant named Haji Ali, who was later promoted to a saint. According to legend, before the sacred Hajj (travel to Mecca), Haji Ali distributed all his property to the poor, but he never made it to Mecca and died on the way. The coffin with his body mysteriously sailed back to Bombay, and from then on Haji Ali was considered a saint.
You can walk to the mosque along a narrow isthmus only at low tide. On Thursdays and Fridays, the holy place is flooded with thousands of pilgrims, so it is better to choose other days to visit it.
The most expensive building in the country and the most expensive private residence in the world, Antilia Mansion sparkles with its glass walls over the fashionable quarters of South Bombay. 27 floors, 600 service personnel, three helipads, a garage for 160 cars – and all this for one family of Indian billionaire Mukesh Ambani. Truly, Mumbai is a city of contrasts!
Surprisingly, just a couple of hours drive from the bustling metropolis of Mumbai, on an area of ​​more than a hundred square kilometers, there is a real tropical rain forest. A riot of greenery, vibrant birds, giant butterflies, and even wild leopards can all be seen at Sanjay Gandhi National Park. The park invites its guests to take part in the "Tiger Safari" – a 20-minute excursion on a special bus through the enclosures with tigers and lions.
There is another interesting monument on the territory of the national park – the Kanheri caves. From the 2nd to the 9th century, a large Buddhist monastery functioned there. You can get to Sanjay Gandhi National Park by taxi or train from Bombay's Churchgate Station.
Built-in the memory of Pandit Jawaharlal Nehru, this center propagates his teachings and ideas through educational and cultural programs. It has a magnificent dome-shaped planetarium that arouses curiosity about astronomy and science in young children. You can stare at the Sky Theater with your little ones for a memorable time. Have your kids stand in an orbit that counts their weights in each of the nine planets in the Solar System.
Other attractions here, such as the miniature galaxy with the Sun in the center, the surface of the Moon, a view of the Earth from the Moon, art gallery, library, etc. will surely fill your kids with energy and instincts.
Entertainment in Mumbai
Bollywood
If you have a couple of days to spare, try the Indian cinema. About a thousand films are shot annually in India, and the main center of the Bollywood film industry is located in Mumbai. For filming, the local directors constantly need white faces: for extras, characteristic episodic roles or advertising. Young and not too rich-looking Europeans are caught by film agents almost right on the streets. But the easiest way to meet agents is in the Colaba area at Leopold`s Cafe or at the Red Shield Salvation Army Guest House.
For a shooting day, they pay from 500 rupees and more, depending on the type of shooting and the agent's greed. Roles range from "airport passenger/restaurant diner" to "English soldier", "Russian mafioso" or even "Mad Dr. Evil's loyal minion". Most of the time, you don't need to do anything, the main thing is to be on the set, waiting for the director's command and communicating with other foreigners, "comrades in misfortune". Doing it professionally is boring, but spending the day watching the filming process is curious.
Chowpatty Quay and Marine Drive
A favorite destination for evening walks and Sunday picnics for all Mumbai residents, regardless of caste or wealth. We would not recommend swimming in the Arabian Sea within a radius of 100 km from the port of Bombay, but you can afford to lie in the sun, go water skiing, and have a snack on chapatis on the beach of the same name in the city center.
The main dish of local fast food is the Mumbai masala "bel puri" wrapped in an unleavened flat cake "dosu" – an explosive mixture of rice, fried noodles, potatoes, seasoned with a ton of spices and hot chili. Pao bhaji is also sold everywhere – something like a cheburek with stewed vegetables, and sweet pancakes with banana filling.
Mumbai is home to one of the largest water parks in all of Asia with a bunch of slides and water attractions for adults and children, Water Kingdom is a great way to cool off on a hot day. Least of all people in the water park – in the morning on weekdays.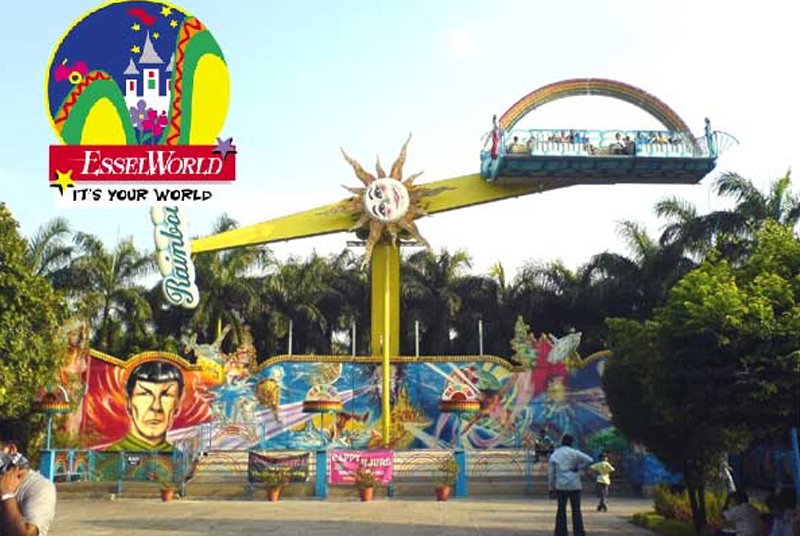 Looking for adventure and adventure in the heart of bustling Mumbai? You can visit Esselworld to have fun with the whole family. To give you the adrenaline rush you want while shooting in the air or taking a dip in the cool waters, a wide range of lively and thrilling rides await at this renowned amusement park. Roller coasters, kid-friendly rides, challenges, and a pleasant playground make Esselworld the complete package. It is also a venue for wedding photography and events.
Recognized as the oldest aquarium of India, this place houses a variety of marine and freshwater fish including the coral fishes of the Lakshadweep Islands. It also has an oceanarium which gives you the feeling of walking under the sea with exotic fishes floating above you. Well, there's more. In Touch Pool, ​your kids can touch some aquatic fish and animals without harming them. You can also enjoy whale watching with your little ones at the Fish Spa. This aquarium is a perfect blend of education and entertainment, making it a perfect place to visit with kids.
A perfect entertainment hub to have fun with your friends, this place offers the perfect blend of sports, fun, and relaxation for people of all ages. Here you can go-karting on a 200-meter track with 5.5HP Honda engine karts. This power-packed entertainment center also offers simulators, redemption machines, billiards, and a LAN gaming zone. Some of the other popular activities here are bull rides, air gun shooting, and bumper cars. Or how about competing in a real, simulated arena with your friends in a paintball game?
Now, you can experience -10 degrees Celsius temperature in Mumbai with some fun activities at Snow World, another great place to have serious fun with your friends. Feel the natural snowfall, slide through the snow in a rubber tube, play snowball war with your friends, run along the snow slopes screaming with joy, go ice skating, and learn some snowboarding when you are really into this 'cool' be on spot. Fascinating isn't it?
Apart from this, Mumbai has a good array of amusement parks where you can spend a fun-filled day with your family and friends.
This butterfly-shaped gallery with a dome in the center attracts art lovers from different parts of India. It is the brainchild of Jawahar Lal Nehru, Humayun Kabir, and Maulana Azad, and shows you how visual and plastic art forms have evolved over time. Art collections of important civilizations, artists, and sculptors have found their rightful place in this contemporary gallery. You can explore the artworks by Pablo Picasso as well as many Egyptian artifacts here.
Read More About Mumbai
Frequently Asked Questions About Mumbai
Q. Why is Mumbai famous?
A – It has the highest number of millionaires and billionaires among all the cities of India. Mumbai is home to three UNESCO World Heritage Sites: the Elephanta Caves, the Chhatrapati Shivaji Maharaj Terminus, and the city's distinctive ensemble of Victorian and Art Deco buildings.
Q. Is it safe to go to Mumbai?
A – Tourists should travel to Mumbai with caution. This is a city where visitors must use their street smarts to stay safe.
Q. In which state Mumbai is located?
A – Maharashtra
Q. Now Mumbai or Bombay?
A – The official name of the city changed from Mumbai to Mumbai when the regional political party Shiv Sena came to power in 1995. The Shiv Sena saw Bombay as a legacy of British colonialism and wanted the city's name to reflect its Maratha heritage, so renaming it to pay tribute to Maa Mumbadevi.
Q. Why is Mumbai so expensive?
A – The main reason why Mumbai is expensive is the high cost of land. Residential and commercial spaces in Mumbai come at a high cost.
Q. What is Mumbai's famous food?
A – Top 8 Dishes to Eat in Mumbai
Akuri on toast.
Batata Vada.
The Bombay Sandwich.
Brun Maska.
Bhel Puri.
Chicken Mayo Roll.
Ragda patties.
Faluda.
Q. What is the old name of Mumbai?
A – In 1996, the newly elected Shiv Sena-led government renamed the city of Bombay to the original name Mumbai after the Koli native Marathi people Devi Mumbadevi.
Q. Is Mumbai better than Delhi?
A – Where the standard of living is concerned, Delhi is far better than Mumbai. Although it has been in the news recently for its high level of pollution and the problem of smog, Delhi has better infrastructure, wide and clean roads, more breathing space with less congestion than Mumbai.
Q. Why is Mumbai the best?
A – Mumbai is a mix of iconic old-world charming architecture, stunningly modern high-rise buildings, cultural and traditional structures, and more. The city is known as the commercial capital of India, but there is more to it than that. Mumbai is all about art, history, culture, food, theatre, cinema, nightlife, and more.
Q. Is Mumbai dangerous for tourists?
A – Mumbai is considered by many to be the safest city in India. Along with this, women traveling alone should use common sense and avoid walking alone in dark areas and at night. Crimes against women like rape are on the rise.
Q. Is Mumbai worth visiting?
A – There are many reasons why Mumbai in India is worth visiting. From nightlife to nature, the city has everything
Q. How can I travel around Mumbai?
A – The Best Ways To Get Around Mumbai
Local Train.
Buses.
Kaali-Peeli Cabs.
Auto Rickshaw.
Meru Cabs.
Uber and Ola.
Q. What is famous in Mumbai to buy?
A – Find here 8 Best Things to Buy From Mumbai:
Spices.
Decor items.
Jewelry.
Sarees or block-printed fabric.
Art.
Retro Bollywood Posters.
Gateway of India Photographs and Postcards.
Lampshades.
Q. Which is the best time to visit Mumbai?
A – Best time to visit Mumbai
November to February: The winter months are the most pleasant in Mumbai.
March to May: Humidity starts increasing from March and summer starts coming.
June to October: This is the famous monsoon season in Mumbai with incessant rains, especially in the months of July and August.
Q. Which is the best area in Mumbai?
A – List of Top 6 Posh Areas in Mumbai, Maharashtra
Bandra – One of the Posh Areas in Mumbai.
Malabar Hill – One of the Exclusive & Posh Areas in South Mumbai.
Juhu – An Upmarket Locality of Mumbai.
Worli, a Plush Locality in Mumbai.
Altamount Road – Billionaires' Boulevard.
Lokhandwala Complex, Andheri – an Affluent Suburb.
Q. How many days do you need in Mumbai?
A – You should spend at least 3 days in Mumbai.
Q. Which is the best time to visit Marine Drive?
A – The best time to visit Marine Drive is between 5 AM to 8 AM. You will experience the fresh sea with sunrise.
Q. Which is the cleanest beach in Mumbai?
A – The Top 7 Cleanest Beach in Mumbai
Madh Island Beach, Mumbai
Juhu Beach, Mumbai.
Aksa Beach, Mumbai
Gorai Beach, Mumbai
Uran Beach, Mumbai
Erangal Beach, Mumbai
Kalamb Beach, Mumbai
Q. Is Juhu Beach open at night?
A – The beach is open for you round the clock. You can visit the place for a morning walk, watch the waves in the afternoon or enjoy some alone time at Juhu Beach Mumbai at night.