Most of us know Bengaluru as the 'Silicon Valley of India', but did you know that it is also known as the 'Garden City of India'? Yes, the city has a greener side that is loved by both the locals and the tourists. Bengaluru is dotted with many parks and gardens that make it a wonderful place to cool off amidst the greenery away from the city life. While some of them are ideal for soaking in the natural beauty, some also offer opportunities for sightseeing and exercise. You can also participate in various social events organized in these parks. Below is a list of some of the best parks to visit in Bangalore with family and kids –
Lal Bagh Botanical Garden
Few gardens are as attractive as the Lal Bagh Botanical Garden. The lush greenery and pleasant surroundings make it one of the best parks in the city for a fun-filled day with your family and friends. The glasshouse with its diverse collection of plants of various origins has been a major attraction of the park, attracting locals and tourists alike. It's not him! Annual flower shows are held every January and August, which add to the charm of the place.
Cubbon Park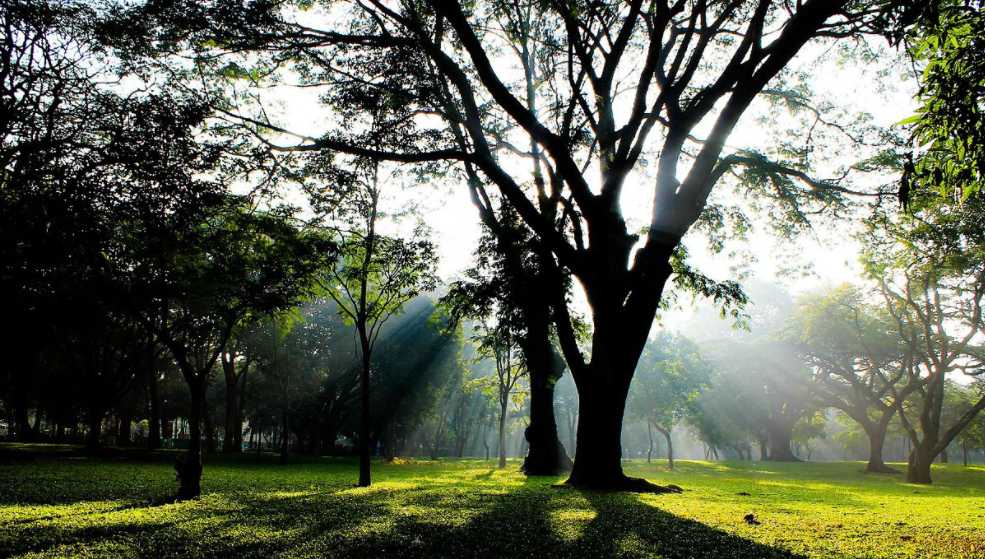 You cannot talk about the best Bangalore parks without talking about the iconic Cubbon Park. Spread over an area of 300 acres, it is an ideal destination for nature lovers. There is a small amusement park for children, Jawahar Bal Bhavan, where children can play games and enjoy the famous Putani Express toy train. In addition, India's second-largest aquarium, Bangalore Aquarium is also located within the park premises.
Butterfly Park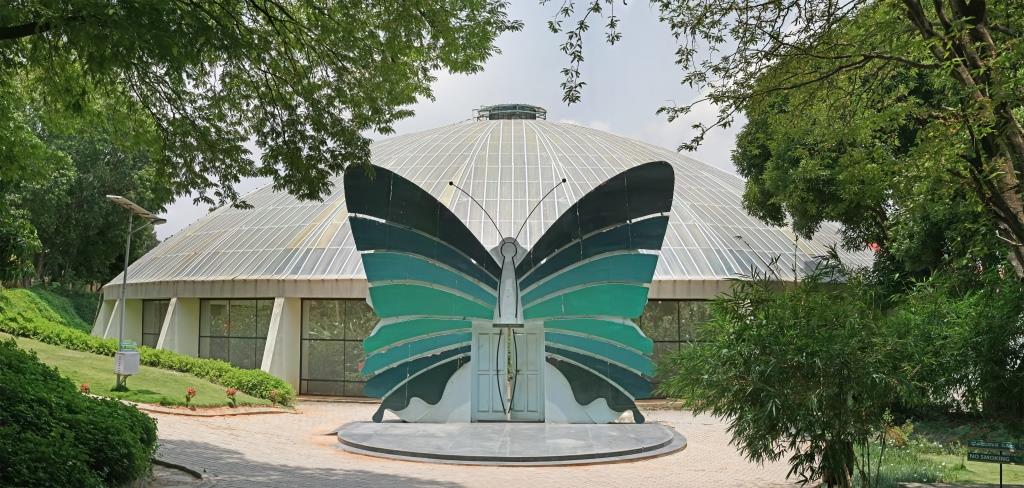 A place straight out of the dreamland, Butterfly Park is a visual and peaceful delight for the visitors. As you enter the park, you will see over 70 species of butterflies flying all around you. Situated within the Bannerghatta Biological Park, the park also has spectacular water bodies. A visit to this serene park is perfect for those who are looking for some peace or want to spend quality time with their loved ones.
Bugle Rock Park
Combining history and lush greenery, Bugle Rock Park is one of the top attractions in Bangalore. Developed amidst natural cliffs, this magnificent park has a lot to offer to visitors. It has stunning waterfalls, sparkling fountains, and three temples, making it a hotspot for family picnics. There is also an outdoor gym and jogging track for those looking for some rejuvenation. Also, if you are lucky enough, you can witness the occasional musical performances held here.
Indira Gandhi Musical Fountain Park
With one of the largest and most technologically advanced musical fountains, this park is a must-see attraction in Bengaluru. Here you can enjoy the fountain dance, which provides a spectacular sight and sound. Spend time with your family and friends enjoying the fresh air or enjoying the spectacular musical fountain.
Whether you want to enjoy some natural beauty, relax and unwind, or want to have some fun with your family and friends, these Bangalore parks are where you must visit!
Read More About Karnataka