Most colorful places in the world: Life is rarely black and white, and sometimes it is a beautiful thing. When Dorothy stepped out into the pigment-saturated merry old land of Oz after a tornado, it was painfully clear what a little paint could do to a space. Take a cue from Toto, follow your own yellow-brick road, and re-emerge to a place that makes you feel like the magician has granted all your travel wishes.
We've compiled a list of places that color Pantones are taking note of. Rich visual opportunities abound in these must-see places, amidst vast areas of flora and buildings drenched in bright colors. Out of all the places in all countries, we have chosen the most interesting optical feasts we could find. The stunning scenery will have you pinching yourself to see if they're really in the world's most colorful places.
Capitola, California
Surf culture, sunshine, and lots of yellow sand make up the canvas that keeps Capitola's bright village and coastal foliage so vibrant and important. Settle into Margaritaville for a perfect view of the crayon-box buildings set against a dazzling sunset.
Procida, Italy
Candy-colored buildings lie adjacent to the beach, casting their reflection on a gem-blue sea. This quintessential Italian island will leave an indelible mark in your memory for both its scenery and the warmth of its people.
Bering Land Bridge, Alaska
If a rainbow falls on a distant land and there is no one to see it, does it become less colorful? Questions must be asked on this uninhabited stretch of protected earth. Let nature's artwork go unnoticed; The Bering Land Bridge will mesmerize you with its impressive spectrum of natural wonders.
Bo-Kaap, Cape Town, South Africa
Bo-Kaap's streets are so full of lightning colors that you might need dark sunlight to cross them. Don't miss out on the Nurul Islam Mosque, wrapped in a cheerful shade of turquoise.
Skagit Valley, Washington
As far as the eye can see, flower fields give Skagit Valley its unique glow. Clean rows of tulips, daffodils, and iris lend a cheerful air to this stretch of land that comes in full spirit in April when the Skagit Valley Tulip Festival invites you to see why some people call it Magic Skagit. it is said.
5 Most Colourful Cities To Visit In The World
Garvan Woodland Gardens, Arkansas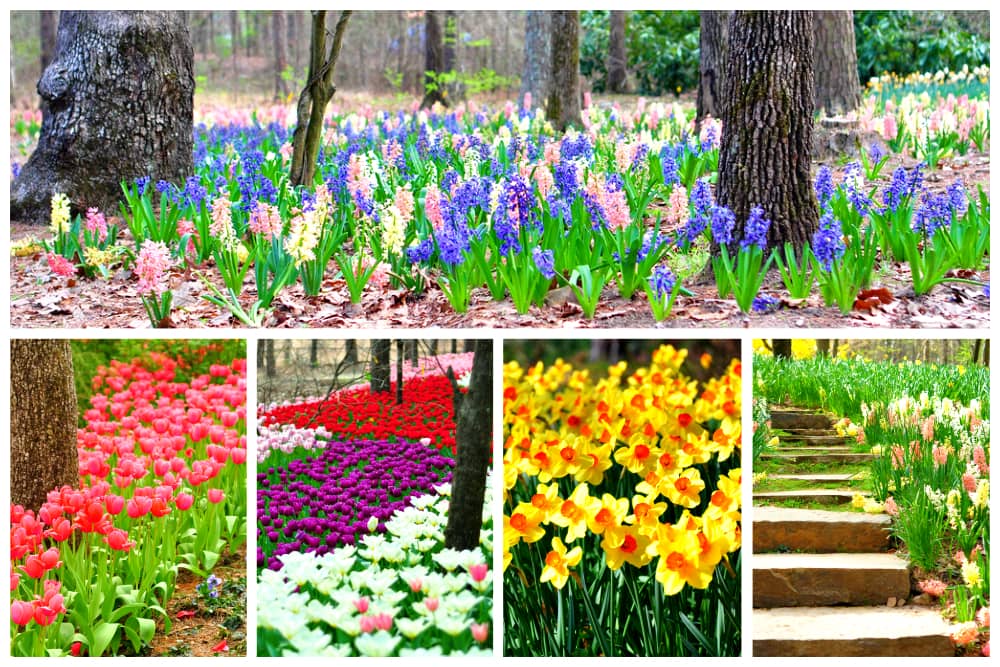 Paint and polish can spruce up a space, but nature's palette is the fountain from which all the inspiration comes. Nature meets craftsmanship in this perfectly sculpted garden, where an abundance of flowers brings prismatic beauty to the peaceful space.
Old San Juan, Puerto Rico
History is illuminated in this twisty, sun-kissed enclave, where Spanish Colonial buildings feature perky paint new faces that are especially colorful against the cobblestone streets. It is no wonder that it is considered one of the most beautiful places in the world.
San Francisco, California
San Francisco is a city that has color in its veins. From the patchwork salt ponds in the South Bay to the patterned flower beds of Golden Gate Park to the vibrant murals of the Mission District, excursions from one end to the other are a pinwheel of visual delight. There are so many colorful things to do in San Francisco that you will be in awe of your stay until the end.
Provence, France
Lavender is la couleur du jour arrives in June, when fertile fields paint the ground purple. Pit against Cerulean skies, these floral pastures paint a picture worthy of Picasso's Blue Period. When the sunflowers go out to play, van Gogh is smiling somewhere.
New Orleans, Louisiana
New Orleans is full of vibrant life and diverse tones throughout the year, but it really flourishes when Mardi Gras festivities dazzle the city in glittering costumes, festive floats, and dazzling strands of pearls. Vibrancy extends far beyond the French Quarter, but it is where the halftone lights shine the most.
Miami, Florida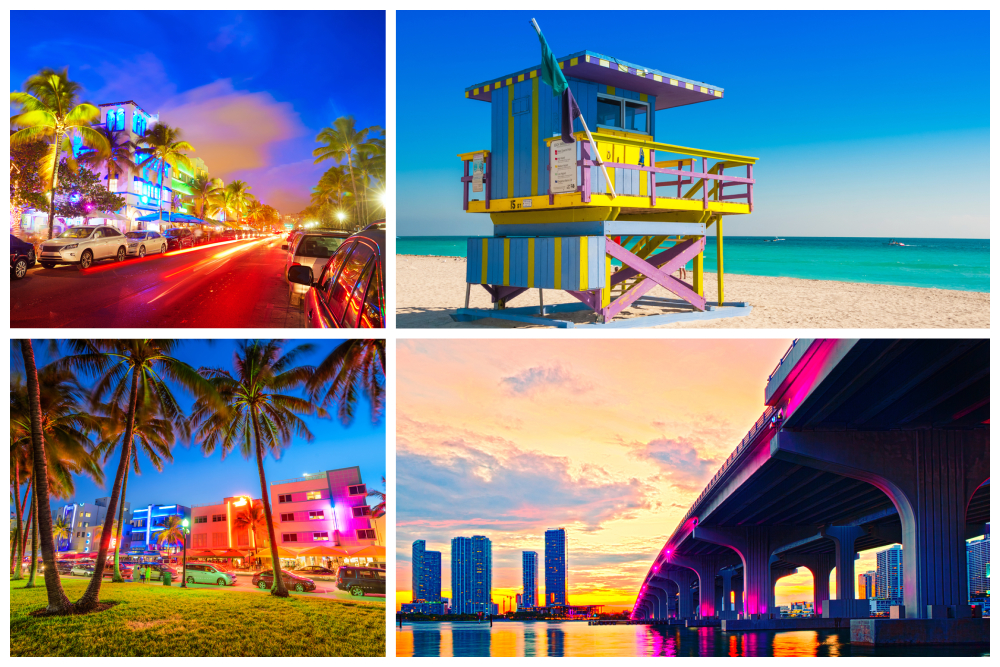 Deco pigments of mint green, lemon meringue, and peach and cream line the streets, while neon lights illuminate the wavy palms, and the stark white sand is framed by cyan waves. The richness of Miami's canvas is a sight for the color-hungry eye—no wonder it's called the Magic City.
Keukenhof, Netherlands
A garden straight out of the pages of a fairy tale, Keukenhof beckons butterflies and hummingbirds with the brightest blooms and the softest of tree-covered light. Take a leisurely tour through the park on a whispering boat, or rent a bike and take the Bolenstreek Path for the best views of all the bulbs.
Texas Hill Country, Texas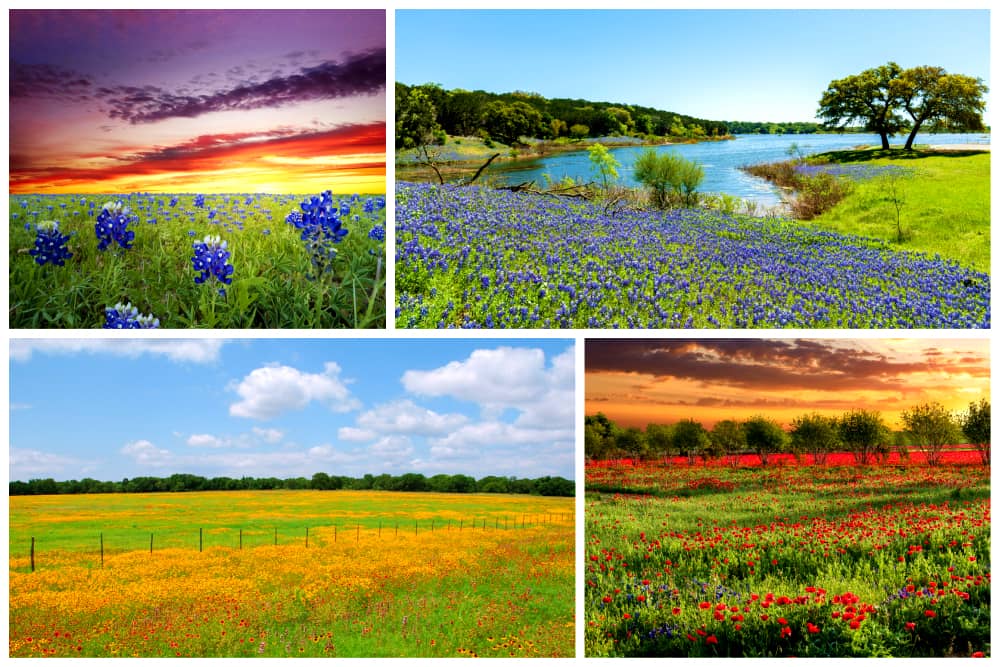 Compared to the 25 counties in the center and south of the state, this area covers much more land, and that land is fertile soil that produces bright blooms to saturate the pastoral scenery. These environments are also no stranger to killer sunsets of deep, glowing tones.
Little India, Singapore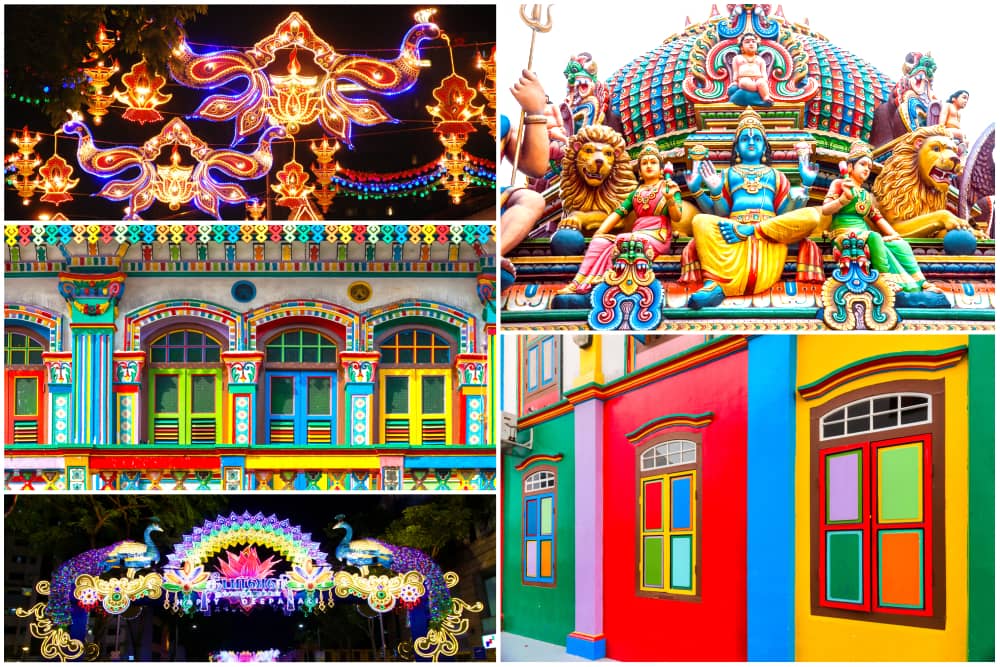 The architects of this neighborhood picked out every crayon color Crayola had when creating Little India, and residents enthusiastically picked up where they left off. Not only are the buildings a mosaic of pastels and primaries, but the markets are also filled with multicolored clothing, food items, and other items, and the streets are decorated with lights and banners that would put Rainbow Bright to shame.
Little India, Singapore – The ultimate guide
Ibaraki, Japan
The Caesian landscape is a cornucopia of multi-hued textures. Mop-headed shrubs and open-faced flowers drink in the sun's rays, projecting reds, pinks, and greens on the rolling hillsides. You can feel like you are in the pages of a picture book where colorful spaces come to life, and it feels like heaven to us.
Zhangye Danxia, China
The range of colors scattered among these rocky cliffs seems otherworldly, but rest assured, they are a product of our planet. The various minerals that make up these layers are the result of some seriously terrifying natural formations, so don't think there's little to impress here.
Willemstad, Curacao
The cacophony of color in Curaçao is best embodied in Willemstad, where rows of multicolored houses stand guard over the shimmering Caribbean Sea. Dutch colonial architecture gives off an urban European feel, but you're never far from a sun-soaked beach and flawless blue waters.
Chamarel, Mauritius
This is no optical illusion, the earth near this village is actually covered in seven colors, appearing together in layers reminiscent of a rainbow. Did Joseph wrap his Technicolor Dreamcoat across these hills? Probably not, but it sure looks like it.
Jaipur, India
Monikered of the Pink City, Jaipur's famous blush buildings make way for powdery clouds in every shade during Holi, the festival of colors. Painted elephants take to the streets as troupes of fun-goers lovingly hurl a tapestry of pigments and apply them to fellow celebrants. This event honoring the victory of good over evil will leave you buzzing with positive vibes in the most colorful space.
Jaipur – Top 6 things to do in 2022
Chefchaouen, Morocco
A colorful city like no other, Chefchaouen knows a thing or two about feeling blue. However, don't let that deter you – it's only out of the blue. The peaceful mountain surroundings, bustling markets, and the relaxed atmosphere of the many cafes make it the perfect place to take in the tone and tempo of life.