Botanical Gardens in India, Plant lovers rejoice! Because today we are going to take a trip through the botanical garden! And thankfully, India is home to some of the most magical and wonderfully designed botanical gardens, perfect for a quick escape into nature. Well, there is more to the botanical garden than just the abundance of nature! You can really learn a lot about different flower species when you visit these botanical gardens. Comfort and wisdom, this is what we call a win-win situation!
So, get ready to feel the power of nature and immerse yourself in the greenery at 10 of the best botanical gardens in India. A visit to any of these lush green paradises will fill your heart with joy, your mind with knowledge, and your camera with pictures!
The Acharya Jagadish Chandra Bose Indian Botanic Garden, Kolkata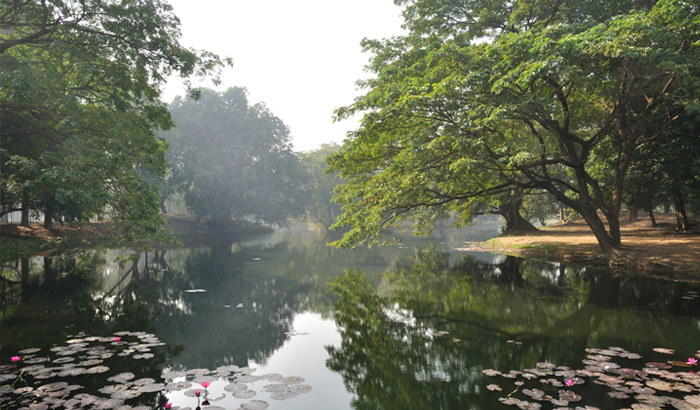 Let's start with India's first botanical garden! Spread over 109 hectares of land, this park has many plant species. It has a collection of over 12,000 species! If that wasn't exciting enough, the world's largest tree, the Great Banyan, is also located here! You will be surrounded by nature, peace, and tranquility as soon as you step into this oldest botanical garden in India. so what are you waiting for? Pack your bags, book a flight to Kolkata, and witness nature in all its glory.
Lalbagh Botanical Garden, Bangalore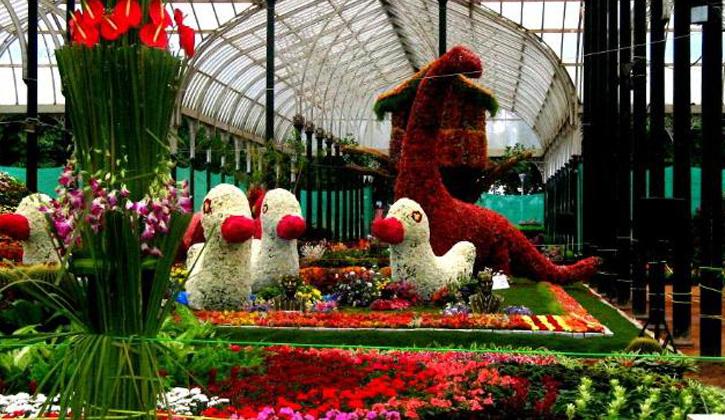 Always beautiful and serene, Lalbagh Botanical Garden offers an impressive nature experience in the heart of the city. The garden is spread over 240 acres with planned pathways, ornamental flowers, a pristine lake, and colorful birds. there is more! It has a glasshouse, where biennial flower shows (January and August) are held. In fact, it is one of the features that make Lalbagh Botanical Garden one of the most popular botanical gardens in Bangalore and across the country. We say, take a flight to Bangalore because you are in for a memorable trip.
Lloyd Botanic Garden, Darjeeling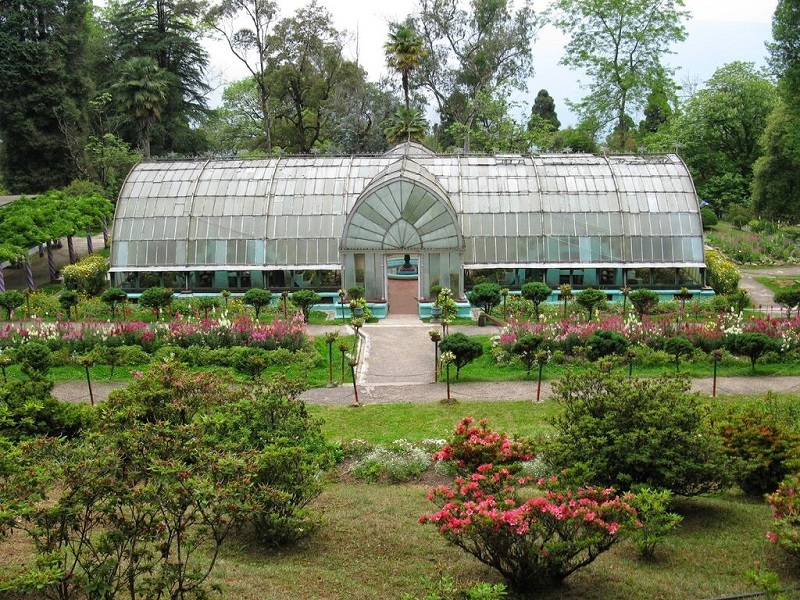 Offering an ideal peaceful retreat from the hustle and bustle of the cities, Lloyd Botanic Garden is no less than a natural paradise. Explore over 50 rare varieties of orchids at the Orchid House, discover 150 species of cacti or take a stroll around the Rock Garden as you admire the mesmerizing beauty of the place. You can also get a glimpse of the prehistoric era when you see two living fossil trees. Surrounded by the majestic Himalayas, Lloyd Botanical Garden is undoubtedly one of the most sought-after attractions in Darjeeling. In case you are wondering, you can take a flight to Bagdogra and then board a cab to Darjeeling to reach here.
Government Botanical Gardens, Ooty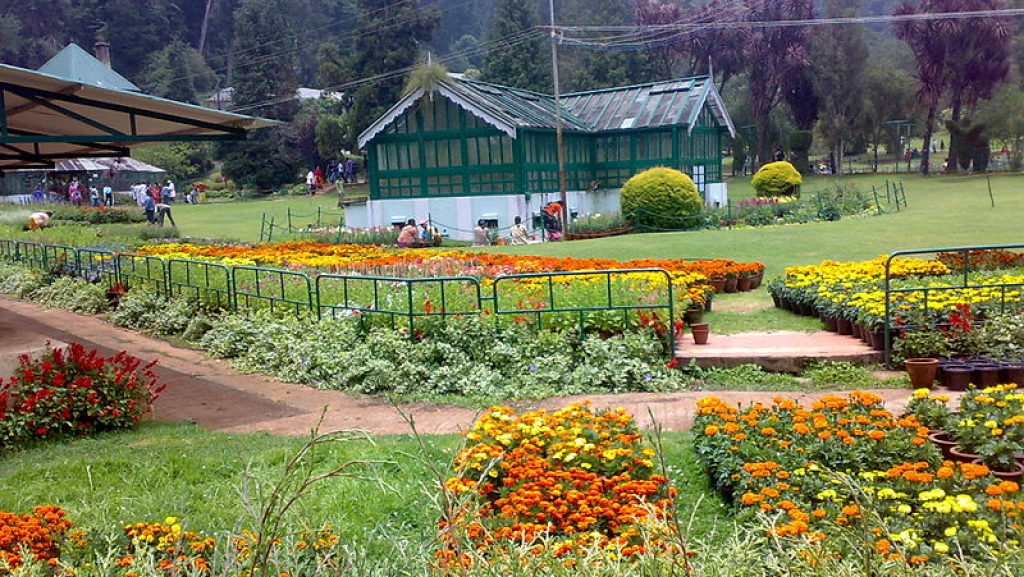 Situated on the slopes of a hill, the Government Botanic Garden is a perfect place for you to spot many exotic and indigenous species. This botanical garden is divided into six sections, the New Garden, the Lower Garden, the Nursery, the Conservatory, the Italian Garden, and the Fountain Terrace. But, the uniqueness of this park is the fossil trunk of 20 million years old. With a splash of color and a peaceful atmosphere, the Government Botanic Garden in Ooty will leave you spellbound. To witness the beauty of this place, you have to take a flight to Coimbatore, from where you can go to Ooty via roadways.
Empress Garden, Pune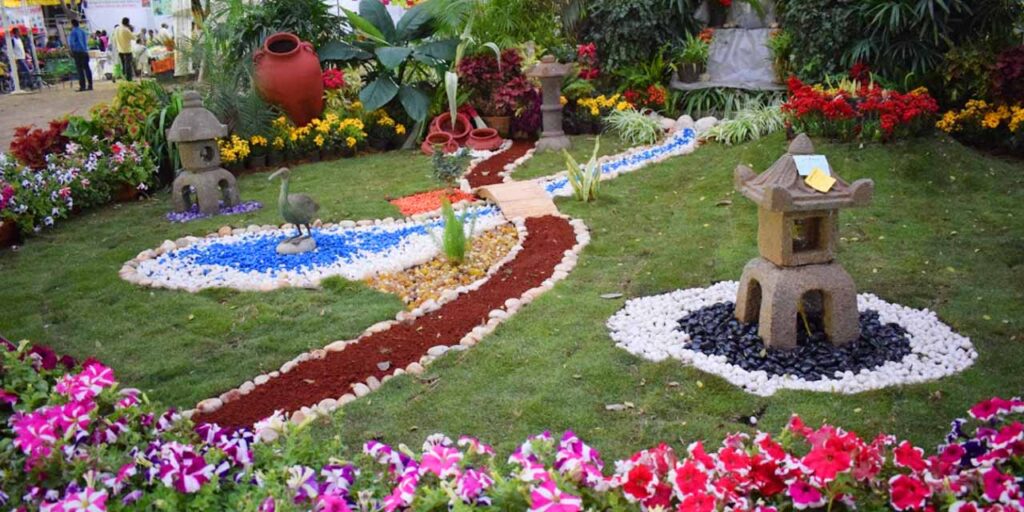 Take a flight to Pune to see the impressive collection of native and rare species of trees and flowers of this Empress Garden. The 39-acre lush green wonder is a delight for visitors looking for natural beauty amidst urban life. Apart from this, there is a beautiful children's area, which is equipped with a charming fountain and various sports equipment, making it one of the best destinations for a family vacation. And if you are lucky enough, you can witness the fun activities and shows that are organized in this park from time to time.
National Botanical Research Institute, Lucknow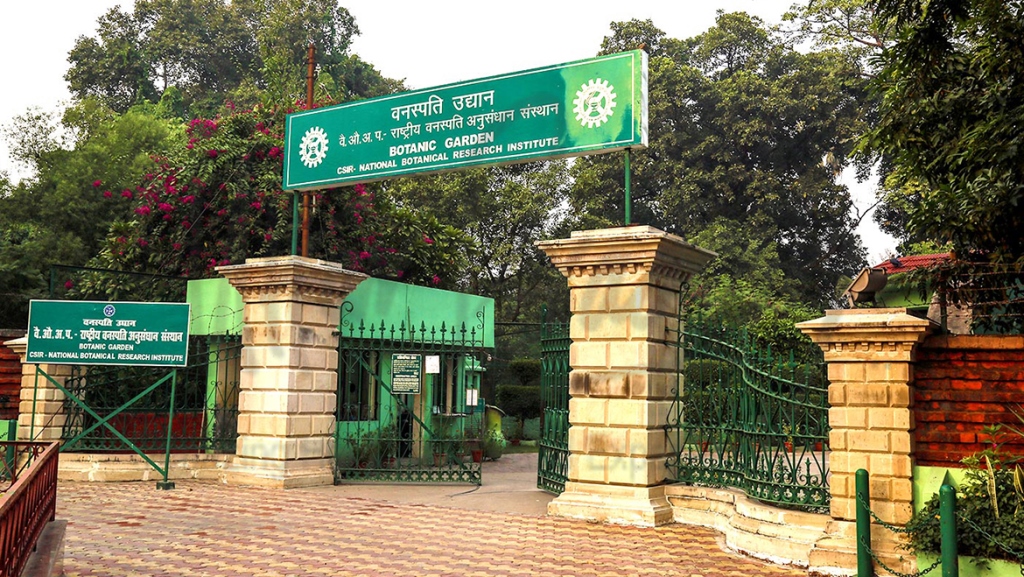 Get ready for an exciting and educational experience at the National Botanical Research Institute. With a sprawling garden, two laboratories, an herbalist, and a huge library, this lush land is a paradise for nature lovers. The best time to visit here is during the flower exhibitions held twice a year (November and January). So, book your flight to Lucknow accordingly. Here, you can also learn about floral crafts and different flower species. Overall, while in Lucknow, you cannot miss out on this famous National Botanic Garden of India!
Assam State Zoo Cum Botanical Garden, Guwahati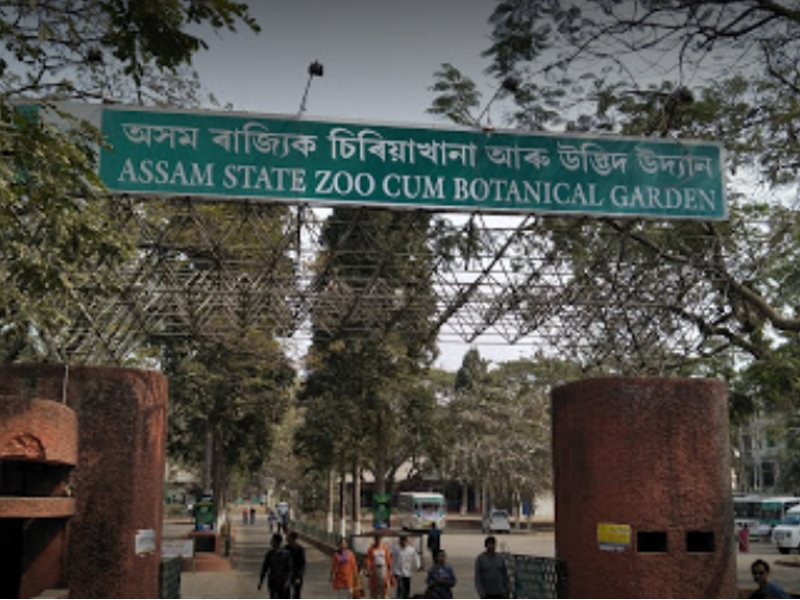 One of the finest botanical gardens in Northeast India has to be on our list! With over 280 species of exotic and 45 species of native plants, it is a haven for those who love plants, trees, and flowers. Here, you can also find many rare and endangered plants. No wonder it is called the 'Green Lung' for the state. Apart from soaking in the natural beauty, the Assam State Zoo cum Botanical Garden is also a great place to take part in awareness and conservation activities and campaigns. So, board a flight to Guwahati and get ready for a fun time amidst nature.
Palode Botanical Garden, Thiruvananthapuram
The list of botanical gardens in India would have lost its essence without mentioning the Palode Botanical Garden. Located in the premises of Jawaharlal Nehru Botanic Garden and Research Institute, this place will fill you with greenery. Did you know that this is the largest conservatory garden in Asia, with more than 50,000 plants of more than 5,000 species? Well, now you do! but it's not like that! It also has a 20-hectare arboretum, with over 35,000 trees. There is no way you can miss out on this lush green paradise during your visit. If you want to witness the charm of nature, book a flight to Thiruvananthapuram and then come to this stunning garden.
Jawaharlal Nehru Memorial Botanical Garden, Srinagar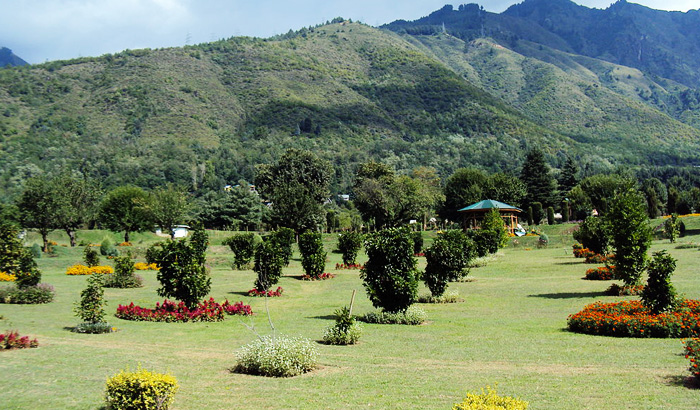 A perfect getaway for the city-weary travelers, this garden is a must-visit the next time you fly to Srinagar! Spread over an area of ​​70 acres, this garden has more than 1.5 lakh ornamental plants. what's more? There is also a shimmering lake with some waterfalls that adorn the garden. You can take a walk around, enjoy a boat ride or discover different species of plants. With so much to explore and enjoy, it is also a great picnic spot for an unforgettable day-out!
TNAU Botanical Garden, Coimbatore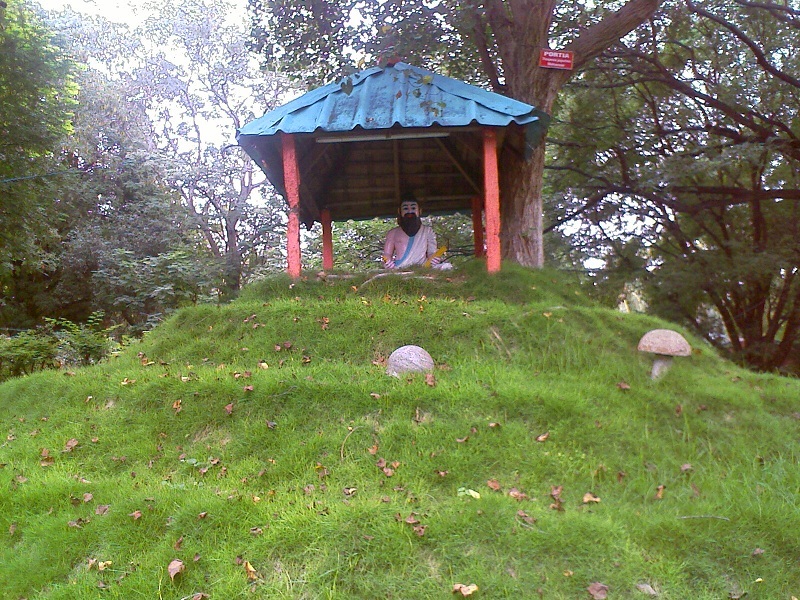 Located on the campus of Tamil Nadu Agricultural University, the garden is an epitome of vibrancy and serenity at the same time. Here, you can find a diverse collection of native and exotic flora spread over 300 acres of land. From roses, jasmine, and carnations to medicinal herbs and more! There is much to see and explore. If you're looking for an informative yet enjoyable day trip, head to the TNAU Botanical Garden. Trust us, you won't be disappointed. If you are wondering, you can reach here by taking a flight to Coimbatore.
Our list of the top 10 botanical gardens ends here. And it is time to start your journey amidst nature and peace in these wonderful botanical gardens with an essential touch of knowledge and information. Have fun!
Similar Articles