Best museums in Moscow: You don't have to travel to China or New York to get an impressive cultural experience. We continue our journey through the best museums in the world. Get your smartphone ready: there are especially many spaces with contemporary art that begs for photography.
Proven classic
The classic that starts the traditional Moscow cultural program. Whether or not to follow it is up to you. In the Kremlin, you can see the Armory with the Diamond Fund (virtual tour here ) with gold and silver items and weapons from the 12th to the 19th centuries, costumes, and carriages. If you don't like excursions, save an online guide to your smartphone. And, of course, you will see ancient cathedrals here: the Assumption, Archangel, and Annunciation, the Church of the Deposition of the Robe, the Patriarchal Chambers, and the Ivan the Great bell tower.

#see more: The Moscow Kremlin Museums host many educational events. Come to the lecture hall to hear about the masterpieces of museums, city architecture, and art. If you are interested in the online format – stay in the " Virtual University " section.
Address: Moscow, Kremlin
Opening hours: 9.30 – 18.00 (from May 15 to September 30), 10.00 – 17.00 (from October 1 to May 14). Day off – Thursday.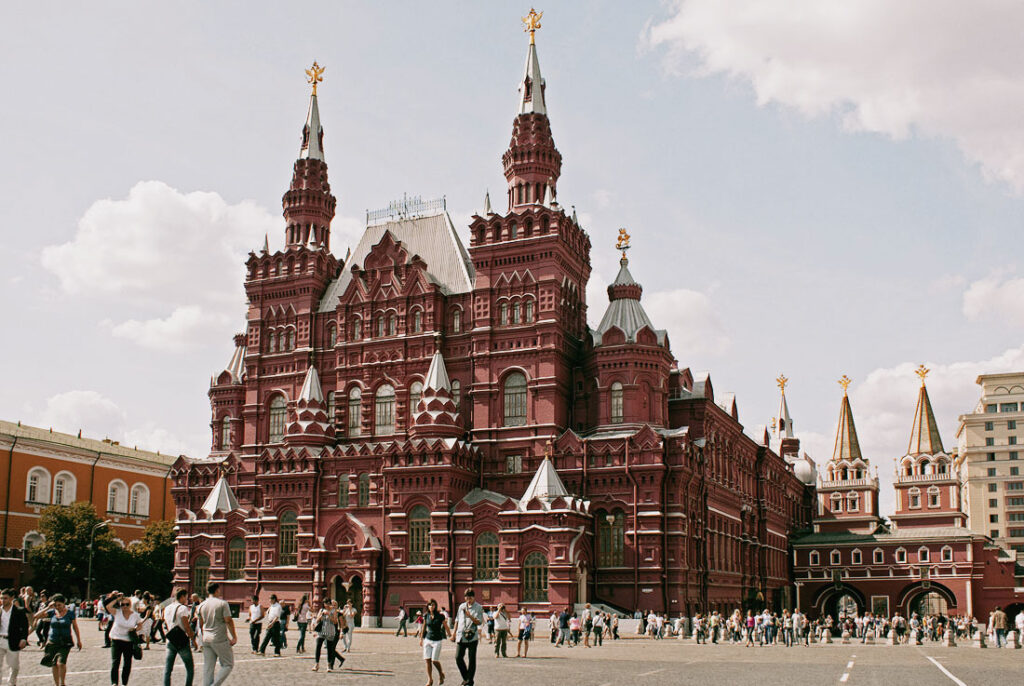 It is worth a visit here for those who want to understand the history of Russia from the Paleolithic to the XX century. In addition to cool artifacts, pay attention to the design of the halls – they are all decorated in different ways, and 47 thousand exhibits can be viewed online. The museum has its own media portal with broadcasts, films, and videos, as well as an offline lecture hall. Well, if you are more interested in the history of the 20th century and beyond, go to the Museum of Contemporary History of Russia.

# see more: In addition to the main building, the museum complex includes the Museum of the Patriotic War of 1812, St. Basil's Cathedral, the Romanov Boyar Chambers, and the Artillery Yard.
Address: Red Square, 1
Working hours: From September 1 to May 31: Monday – Sunday 10.00 – 18.00, Friday, Saturday 10.00 – 21.00, closed Tuesday. From June 1 to August 31: Monday – Sunday 10.00 – 21.00. August 7 – day off
Price: from 500 to 1500 rubles, depending on the number of museums you want to visit. You can buy a ticket online here.
The Museum Association includes several museums with their own collections, telling about the city in their own way. The main platform is the best place to learn about the history of the city and look at it from unexpected angles. It is located in an unusual architectural complex – Provision warehouses. The collection began with the exhibits of the art and industrial exhibition in 1896. Here you can learn everything about the history of the city – from archaeological finds and ancient household items (sometimes it's not even immediately clear what they were used for) to historical costumes and Moscow skyscrapers. Summer festivals and concerts are held in the courtyard.
Don't ignore the affiliates. In the Museum of Archeology of Moscow, you will learn about the design, ergonomics, and beauty of common things back in the Stone Age. In the Old English Court, you will find yourself in the life of a merchant's house of the 17th century, in the Lefortovo Museum of History you will study the history of the region from the German settlement to industrial enterprises, and in the center of Gilyarovsky you will find yourself at unusual events (for example, the show-sittings "Moscow and Muscovites" or a lecture on underground Moscow).

# see more: The Museum makes excursions including the streets of Moscow. And even under the streets! This is a subway tour. Find the timetable here.
Address: Zubovsky Boulevard, 2 (Museum of Moscow), Manezhnaya Square, 1a (Museum of Archeology of Moscow), Varvarka, 4 (Old English Courtyard), Kryukovskaya, 23 (Museum of the History of Lefortovo).
Working hours: Tuesday – Wednesday 10.00 – 20.00, Thursday 11.00 – 21.00, Friday – Sunday 10.00 – 20.00, closed on Monday.
Price: 200 rubles full ticket, 100 rubles discount.
The most famous Moscow museum is about Russian art. The main building contains all the traditional classics from ancient icons, shimmering in gold in the twilight, to Alyonushka by Vasnetsov, Morning in a Pine Forest by Shishkin, Ivan the Terrible by Repin, and Unknown by Kramskoy. However, we strongly advise you to get to the New Tretyakov Gallery on Krymsky Val – there is an excellent exposition of Russian and Soviet art of the XX-XXI century with bright avant-garde, socialist realists, and non-conformists: Natalia Goncharova, Mikhail Larionov, Kazimir Malevich, and others. There are also cool temporary exhibitions, including exhibitions of the Moscow Biennale of Contemporary Art. Outside, there are over 1000 Soviet and modern outdoor sculptures in Muzeon Park.

#see more: The Museum conducts good lectures on art – you can learn more about Malevich or Vasnetsov. Lectures are most often held in the hall at 12 Lavrushinsky Pereulok and cost 160 – 300 rubles, but some are free. You can also watch a movie in the New Tretyakov Gallery. All gallery events are collected here.
Address: Lavrushinsky Lane, 10-12 (Tretyakov Gallery and Engineering Building), Krymsky Val, 10 (New Tretyakov Gallery)
Price: 500, 250. Complex tickets for the permanent exhibition and temporary inserts 600, 300.
Opening hours: Monday Closed, Tue, Wed, Sun 10 – 18, Thu, Fri, Sat 10 – 21
Another classic museum with a collection of masterpieces of painting and sculpture from all eras from Ancient Greece and Egypt to modern times, which is interesting to study both live and online. You can take a virtual tour of the museum, try virtual reality mode, take tests and games based on the museum's collections, download free audio guides and explore electronic collections (and there – Italian painting, antique art, and Japanese prints). Again, we advise you to definitely go to the Gallery of Art of the Countries of Europe and America of the XIX-XX centuries in a separate building – there are our favorite post-impressionists and avant-garde artists, including Van Gogh, Matisse, and Monet. If this is not enough for you, check the event schedule, the museum regularly organizes unusual exhibitions where you can see rare works.

#see more: This museum has a great Instagram, where they talk about new exhibitions and are happy to upload photos taken by visitors. So feel free to take pictures.
Address: st. Volkhonka, 12 (main building), st. Volkhonka, 14 (Gallery of European and American Art of the XIX-XX centuries)
Working hours: Tuesday, Wednesday, Saturday, Sunday 11.00 – 20.00; Thursday, Friday 11.00 – 21.00; closed on monday. The ticket office closes an hour earlier.
Price: 400 rubles (preferential 200 rubles) per building, 600 rubles (preferential 300 rubles) – a complex ticket. Some temporary exhibitions also require a separate ticket. All tickets can be bought online.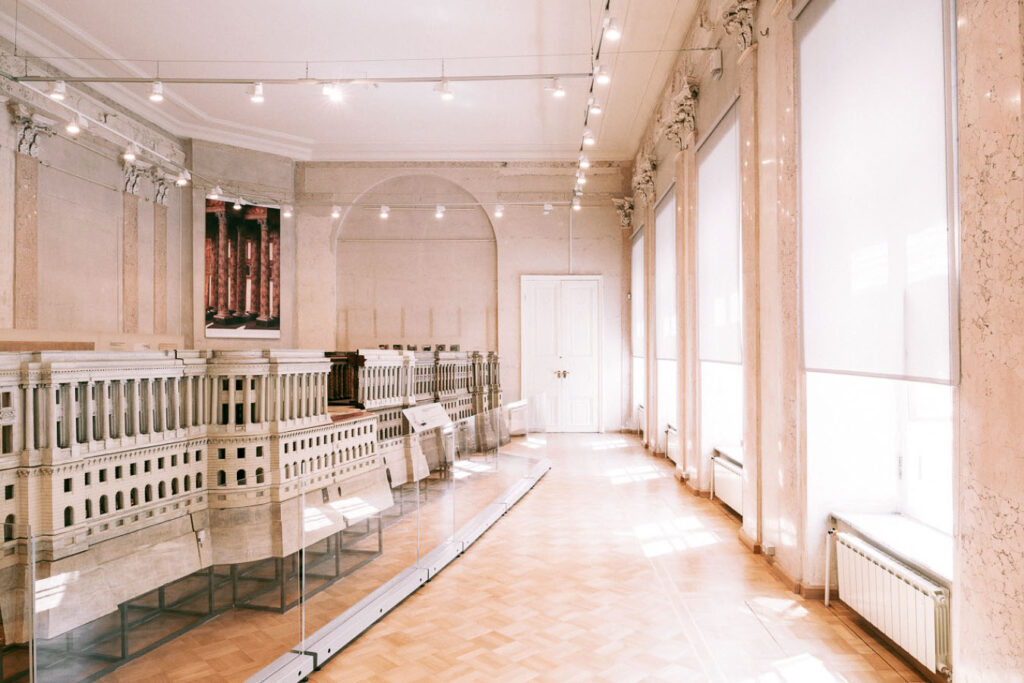 A museum dedicated to the history of architecture with three exhibition spaces: the Enfilade of the main house of the Talyzin-Ustinov estate of the 18th-19th centuries, the Ruin wing, and the space of the medieval Aptekarsky Prikaz (chambers of the 17th century). In the courtyard of the museum, there is a collection of sculptures, including fragments of the Arc de Triomphe and lattices of the 19th-century fences. In the museum, you can listen to lectures (400 rubles), get on a tour of the museum (150 rubles), or a walking tour of the city (400 rubles) to learn everything about the architectural styles of Moscow, from manor houses to Art Nouveau and avant-garde.

#see more: In addition to the main building, the museum includes a house built by architect Melnikov, an avant-garde architectural monument of 1929. You can get there by appointment (excursions are held daily, but the number of group members is no more than 5, so tickets must be bought several months in advance), and you can see the courtyard at any daytime.
Address: st. Vozdvizhenka, 5 (main building), Krivoarbatsky lane, 10 (Melnikov's House).
Working hours: Tuesday, Thursday 13.00 – 21.00; Wednesday, Friday – Sunday 11.00 – 20.00. Monday is a day off.
Price: 300 rubles full ticket, 150 rubles reduced.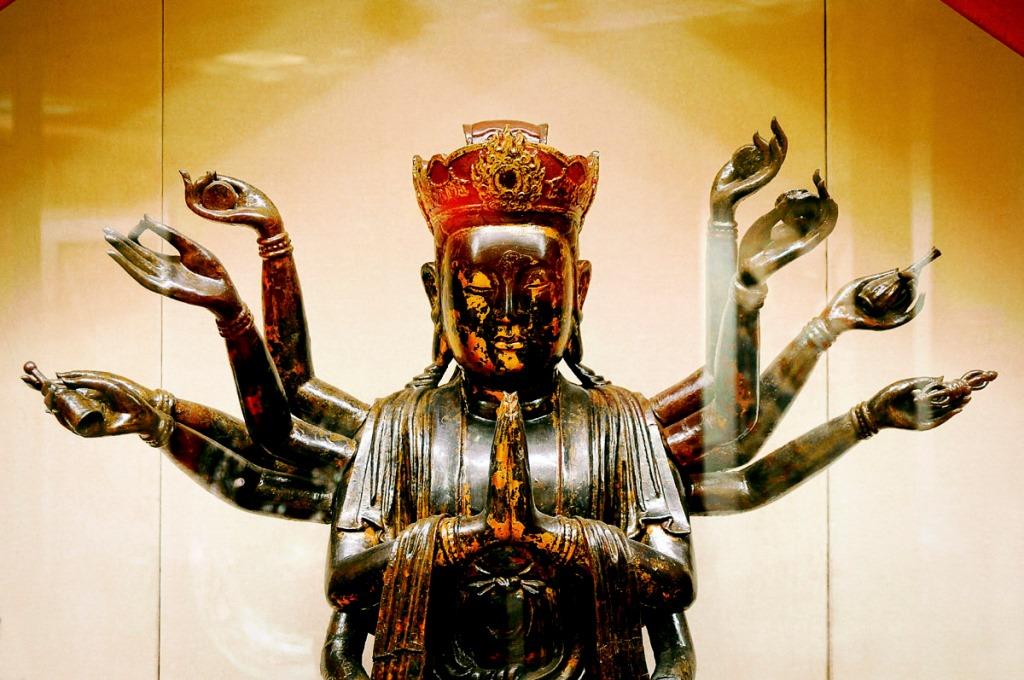 If you don't have enough funds or desire to winter in Asia, go to this museum. Moving to another culture without any visas is guaranteed. China, Japan, India, Iran, Korea, and Central Asia – in paintings, objects and clothes. A delight for the eyes that can be appreciated from the comfort of your home at virtual exhibitions or single-piece exhibitions. There is, of course, its own lecture hall, where you can improve your studies in oriental studies or, for example, watch Japanese cinema.

# to see more: To experience the culture of the East with all your senses, sign up for one of the tea ceremonies.
Address: Nikitsky Boulevard, 12A
Working hours: Tuesday, Friday, Saturday, Sunday 11.00 – 20.00. Wednesday, Thursday 12.00 – 21.00, closed Monday.
Price: 300 rubles, foreign citizens 400 rubles, discount ticket 150 rubles.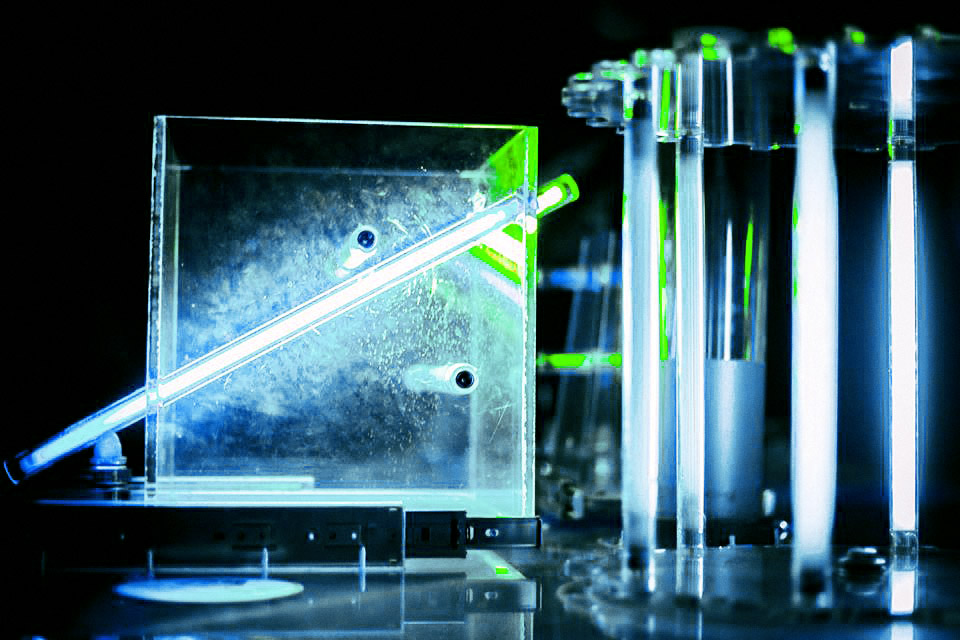 One of the largest scientific and technical museums in the world, created after the Polytechnic Exhibition of 1872. This place is for those who believe in scientific and technological progress, curiosity, and creativity. The development of technical thought can be traced here to specific subjects. The historical building of the museum is closed for renovation until 2020, but the museum continues to work at three new addresses. Check the schedule of exhibitions and special projects here.

# see more: The museum has a very cool project – " Open Collections ". You can sign up for an excursion and see all the exhibits of the collection (from 1872!), Which are usually kept in the funds. The stories about objects that have not been shown anywhere before being told by the museum staff themselves.
Address: VDNKh, pavilion 26; technopolis "Moscow" (Volgogradsky prospect, 42-5) and the ZIL Cultural Center
Working hours: Tuesday – Friday 11.00 – 19.00; Saturday – Sunday 11.00 – 21.00. Monday is a day off.
Price: 350 rubles; 400 rubles on weekends (200 and 250 rubles for students, respectively). More details here.
Space Museum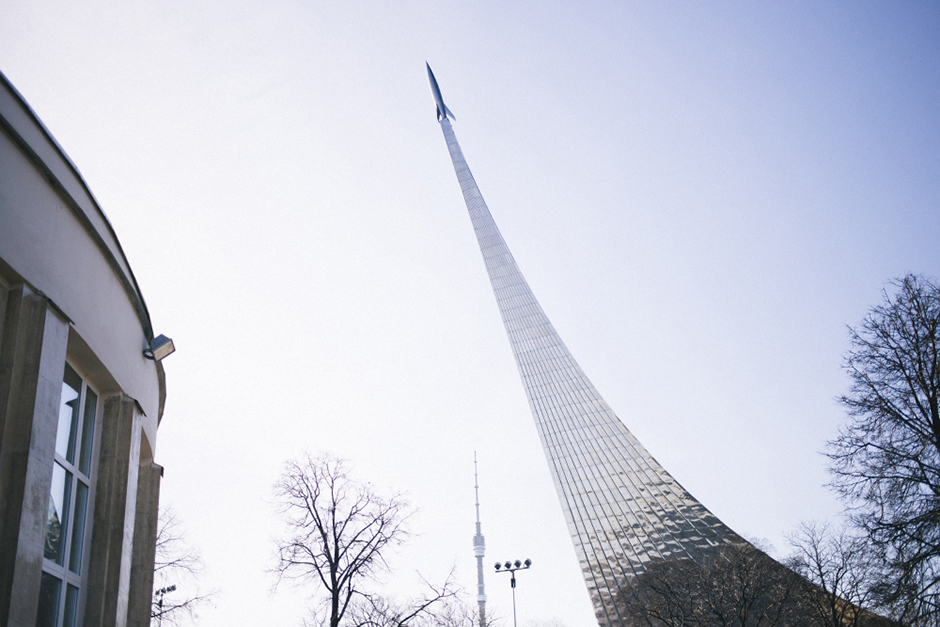 If you dream of the roar of the cosmodrome, you should look here: everything that is connected with space is collected here – from airplanes to interplanetary stations. The history of the museum began when in 1964 a monument to the Conquerors of Space appeared in Moscow – the museum was located at its base. Yuri Gagarin's spacesuit, satellites of the Earth, and soil from the surface of the Moon – everything for those who are close to the romance of space roads and the era of space exploration. All exhibitions and events are collected here.

#see more: You can take a virtual tour of the museum here, and see some of the exhibits here.
Address: Prospect Mira, 111
Working hours: Monday – Wednesday, Friday, Sunday 10.00 – 19.00, Thursday and Saturday 10.00 – 21.00.
Price: 250 rubles. All ticket categories are collected here.
Literary museums
There have always been a lot of writers in Moscow, so a story about the respective museums will be worth a separate article. We will limit ourselves to listing: choose a poet or writer, whose book you have always had on your list of favorites, and go get to know each other better.
State Museum of A.S. Pushkin (Prechistenka 12/2)
Museum of I.S. Turgenev (Ostozhenka, 37/7) – now closed for restoration
Memorial apartment of Andrey Bely (Old Arbat, 55)
House-Museum of M.Yu. Lermontov (Malaya Molchanovka, 2.)
Museum-apartment of F.M. Dostoevsky (Dostoevsky, 2)
House-Museum of A.P. Chekhov (Sadovaya-Kudrinskaya, 6/2)
Museum of the Silver Age (Prospect Mira, 30)
Alexei Tolstoy Museum-Apartment (Spiridonovka, 2/6)
State Museum of L. N. Tolstoy (Prechistenka, 11/8)
Moscow State Museum of S. A. Yesenin (Bolshoy Strochenovsky Lane, 24)
House-Museum of A.M. Gorky (Malaya Nikitskaya street, 6/2)
State Museum V.V. Mayakovsky (Lubyansky proezd, 3/6)
Mikhail Bulgakov Museum (Bolshaya Sadovaya street, 10, apt. 50)
House of N.V. Gogol (Nikitsky Boulevard, 7a)
House-Museum of Marina Tsvetaeva (Borisoglebsky Lane, 6)
Moscow Literary Museum-Center K.G. Paustovsky (Starye Kuzminki, 17)
State Cultural Center-Museum of V.S.Vysotsky (Nizhny Tagansky blind alley, 3)
Visual treasures
The first state museum in Russia, wholly specializing in the art of the 20th and 21st centuries. The collection here shows the stages in the development of the avant-garde, mainly Russian – Kazimir Malevich, Marc Chagall, Natalia Goncharova, and Mikhail Larionov, Aristarkh Lentulov, Vladimir Tatlin, Pavel Filonov, and Wassily Kandinsky. The museum also has a large collection of works by Niko Pirosmani.
The museum has 4 buildings. But the main thing here is temporary exhibitions (you can get to a very unusual and conceptual project), a lecture hall, which will tell the whole history of contemporary art and excursions. You can also go to an experimental music concert, performance, or public talk. Schedule of events here.

#see more: The museum has its own education center with a library, art studio, café, and bookstore. Come to fully immerse yourself in art.
Address: Petrovka, 25; Ermolaevsky, 17; Tverskoy Boulevard, 9; Gogolevsky Boulevard, 10
Working hours: Tuesday – Sunday 12.00 – 21.00, Monday is a day off. Free admission every third Sunday of the month.
Price: individual tickets to different buildings from 150 to 350 rubles (preferential from 50 to 150 rubles, respectively), single tickets for all sites – 500 rubles (300 rubles preferential) – it is valid for two days in a row. You can explore all the options for benefits and buy tickets online here.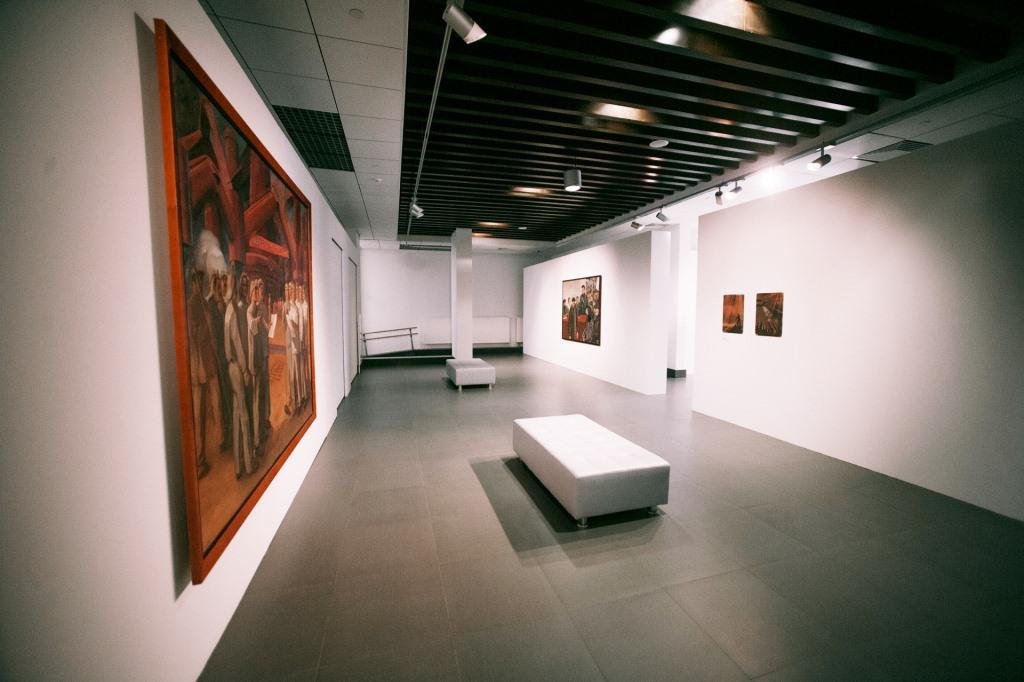 Several buildings are used as exhibition spaces. Expositions can be very different – from the history of Russia through stereo photography to a collection of works by a South American artist whose name you have never met before. Check the schedule and decide if it's worth stopping by.

# see more: The New Manege building is interesting to see in itself: it was built in 1888 by the Electric Lighting Society – it was the first power plant to supply electricity to private consumers. And now the red brick building looks very photogenic.
Address: Manezhnaya pl., 1 (Central Manezh), Georgievsky lane, 3 (New Manezh)
Price: depends on the exhibition.
Working hours: Tuesday – Sunday 12.00 – 22.00, Monday is a day off.
And again exhibitions – from the family chronicles of the Romanovs to the collection of contemporary photography from the Pompidou Center. The Photobiennale is also held here. Study the schedule of events (workshops, lectures, and film screenings) and go on excursions to get the most out of your experience.

#see more: If you are interested in photography and the visual arts, watch video lectures by contemporary artists and photographers on the museum's website and browse through the museum's books on photography.
Address: Ostozhenka, 16
Working hours: 12.00 – 21.00, closed Monday.
Price: 500 rubles (250 rubles preferential)
A must-see for all movie fans. Everything about film culture, the history of cinema, and the theory of cinematography – and film screenings in addition. The collection contains thousands of posters and posters, objects of film technology, sketches, photographs, and films themselves. Find the schedule of events here.

# see more: Take a look at the Virtual Museum and the page of special projects – among them a trip to cinematic Moscow, video lectures, hidden footage, and a test for guessing films from sketches.
Address: VDNKh, pavilion N36
Opening hours: daily 12.00 – 21.00, entrance until 20.00. Closed Wednesday.
Price: 300 rubles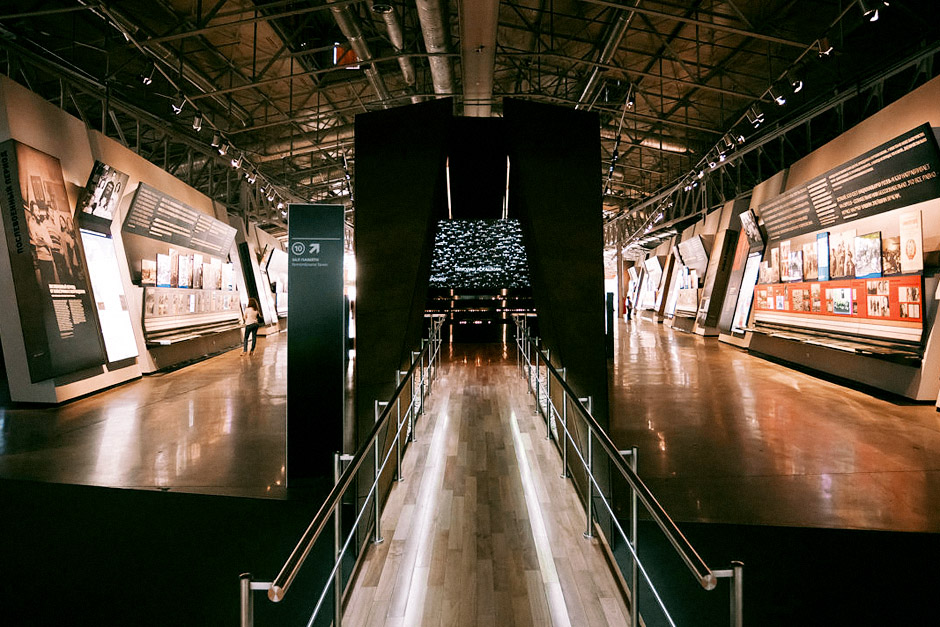 An excellent modern center that talks about the history of the Jewish people. This is the world's largest Jewish museum and one of the most technologically advanced museums in Russia: each artifact is accompanied by an interactive story: you, too, become a researcher or researcher and study a migration map, a recreated Jewish shtetl, and anti-Semitism in the USSR. The schedule of excursions (from the history of the creation of the "Stalin" to the Jewish view of astrology) is here.

#see more: The museum has cool temporary exhibitions on a regular basis. Look for their description here.
Address: st. Obraztsova, 11, building 1A
Working hours: Sunday – Thursday 12.00 – 22.00; Friday 10.00 – 15.00; Saturday and Jewish holidays are days off.
Price: 400 rubles (200 – preferential) for a permanent exhibition, 300 rubles (150 – preferential) for temporary exhibitions. A combined ticket costs 500 rubles (250 reduced). Details here.
The mission of this museum is to acquaint Russia with the achievements of contemporary art and to support the young generation of Russian artists. Here they create an archive dedicated to the history of contemporary Russian art since the 1950s, conduct art experiments, exhibitions, lectures, own research – in general, just come and check the impact of contemporary art on yourself. See current exhibitions here. The museum has a separate program of film screenings, lecture cycles, and a program of performances, musical and theatrical events. If you are tired of analyzing, but you want direct sensory perception, this is just for you.

#see more: Be sure to go to the museum store. A selection of books that will take your breath away and ironic souvenirs – you won't be able to leave empty-handed.
Address: Krymsky Val, 9, p. 32
Opening hours: daily 11.00 – 22.00
Price: 300 rubles (reduced price 150 rubles). You can buy online here.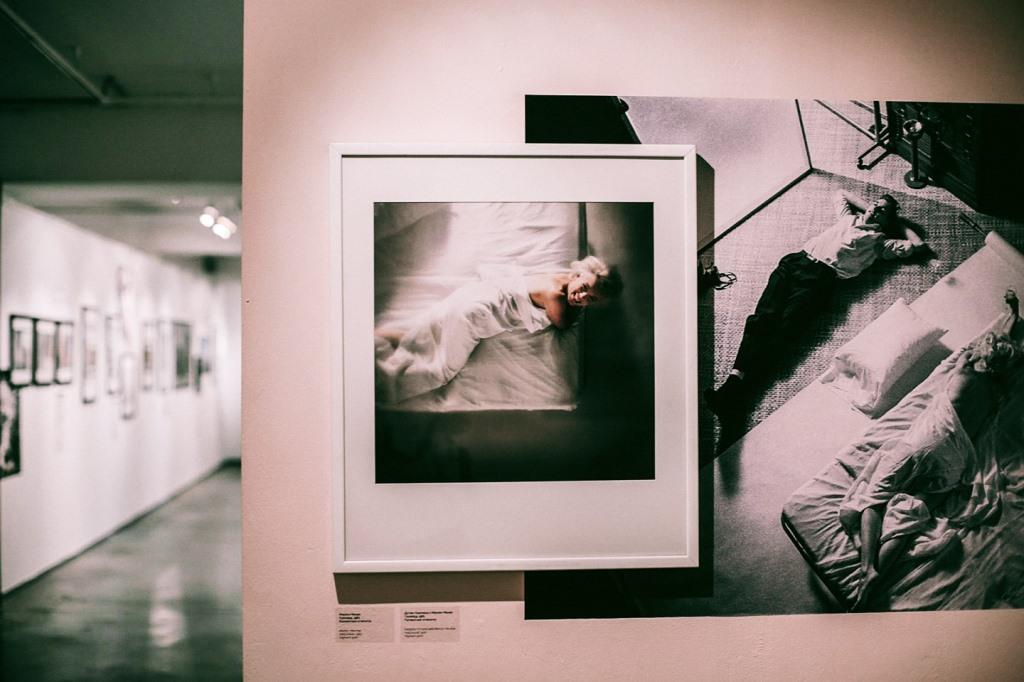 The center is located on the territory of the former confectionery factory "Red October". Its halls host good photo exhibitions, there is a small PhotoBookPoster, a library, and a cafe. It contains 13,000 original prints of Russian and foreign authors: works of photographers of the Soviet avant-garde, war reports, photographs of reporters and club photographers of the 1960s and 70s, conceptual photographs.

#see more: Slowly explore the center's online gallery. You will discover new authors.
Address: Bolotnaya emb., 3, bldg. 1
Working hours: Tuesday – Friday 12.00 – 21.00; Saturday – Sunday 12.00 – 22.00; closed on monday.
Price: 400 rubles, 500 rubles (on weekends), 250 rubles (for students).
A former factory that has become a Center for Contemporary Art. There are 11 galleries at once, in which exhibitions are constantly held, several showrooms and clothing stores, as well as the Falanster bookstore with an excellent selection. Exhibitions can be for an amateur – it does not hurt to check in advance on the website. All galleries are here.

#see more: The winery is hosting open lectures, its educational program with topics from art history to art business, and guided tours that promise to uncover the mystery of the former wine storage. The calendar of events is here.
Address: 4th Syromyatnichesky per., 1, bldg. 6
Working hours: Tuesday – Sunday 12.00 – 20.00 (Infocenter), see the opening hours of different galleries here.
Price: depends on gallery and exhibition. You can buy a ticket here.
Lifehacks
Every third Sunday of the month, exhibition halls and galleries subordinate to the Moscow Department of Culture can be visited free of charge. The list is here.
Usually, students can buy a discounted ticket to any museum, but they must show a supporting document.
The " Museum as a Gift " card (2,150 rubles) will allow you to visit 19 museums in Moscow for 6 months in a row.
Another option is the Moscow City Pass (€ 49 – 139), a card for 1, 2, 3, or 5 days, which will give you the opportunity to look into 40 museums.
Similar Articles