Manali in Himachal Pradesh is one of the top adventure travel destinations in India. It is ideal for spending time in the great outdoors, and many of these places to roam in Manali reflect the many activities that can be done in the area. Experience India's Most-Wanted Hill Station – Manali.
However, the many attractions and adventures you can find in Manali can be quite dangerous – especially if the area is facing severe weather like floods or natural calamities like landslides. Wherever you go in this area, for better preparation, be sure to check the weather and road conditions before leaving on your journey.
TOP 10 PLACES TO VISIT
1. Solang Valley
Solang Valley is located about 30 minutes from Manali and attracts travelers in winter for its snow and summer for its adventure sports. From January to March, it is possible to ski and snowboard, and a gondola takes visitors 1.3 kilometers up to the run. After the snow clears, paragliding becomes popular. However, keep in mind that it is not well regulated and there are safety concerns (people have died in the past). Additionally, many people who travel to Solang Valley get out of the thrill, and experiencing the culture by going to the Shiva temple above the village. If you do not want to walk for it, it is possible to ride a pony there.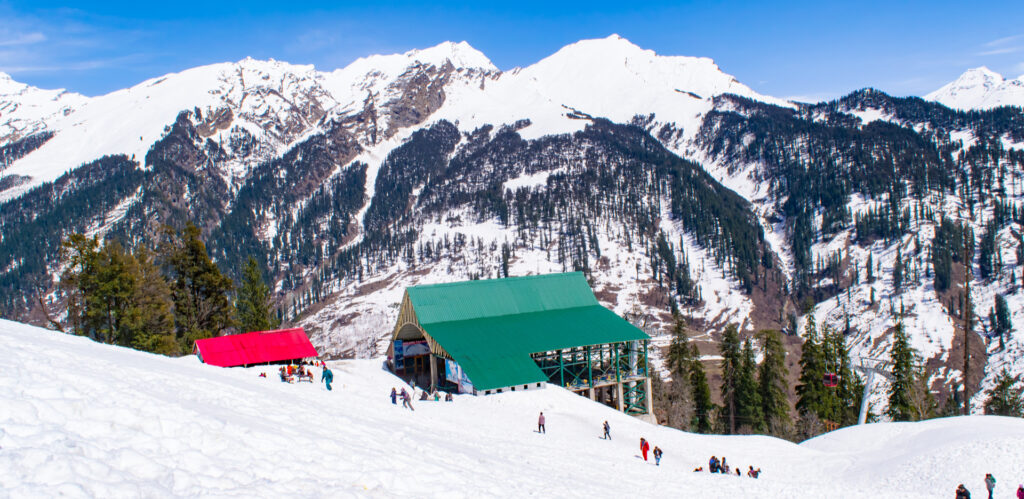 2. Rohtang Pass
Rohtang Pass is a popular day trip from Manali, although heavy traffic can be an issue that is a challenge to deliver. Located two to three hours drive from Manali city, it connects the Kullu Valley to the Lahaul and Spiti valleys of Himachal Pradesh. Being at an altitude of about 4,000 meters (13,000 ft), it is often subject to inclement weather. The main attraction at Rohtang Pass is snow, especially when it is already cleared from other places. Unfortunately, waste management is poor and facilities for visitors are lacking. The number of vehicles is also restricted and it is necessary to obtain a permit at least one day in advance to travel.
Nevertheless, once you reach the Rohtang Pass, there are a lot of snowsport activities offered when there is snow. Additionally, you can stop by the Beas Kund, an igloo-shaped temple at the top of the Rohtang Pass which has a spring that originates from the Beas River.
3. Beas River
The mighty Beas River flows rapidly through Manali and offers plenty of opportunities for its water and outdoor recreation on its shores. However, due to the rapid flow of the river, it can be quite dangerous for even the most experienced raids, especially when the snow melts in the spring and the water level rises. Consequently, tourists are advised to avoid the river from March through March.
If you prefer to be more active when traveling to the Beas River, zip-lining across it (flying fox) and rafting below are popular options. Many companies in the Kullu Valley offer river rafting, usually with a distance of 15 kilometers of Grade II and III rapids from Pirdi (near Kullu town) to Jhiri. The rafting season is best from mid-April to June and from mid-September to October. Trips can easily be organized in Manali.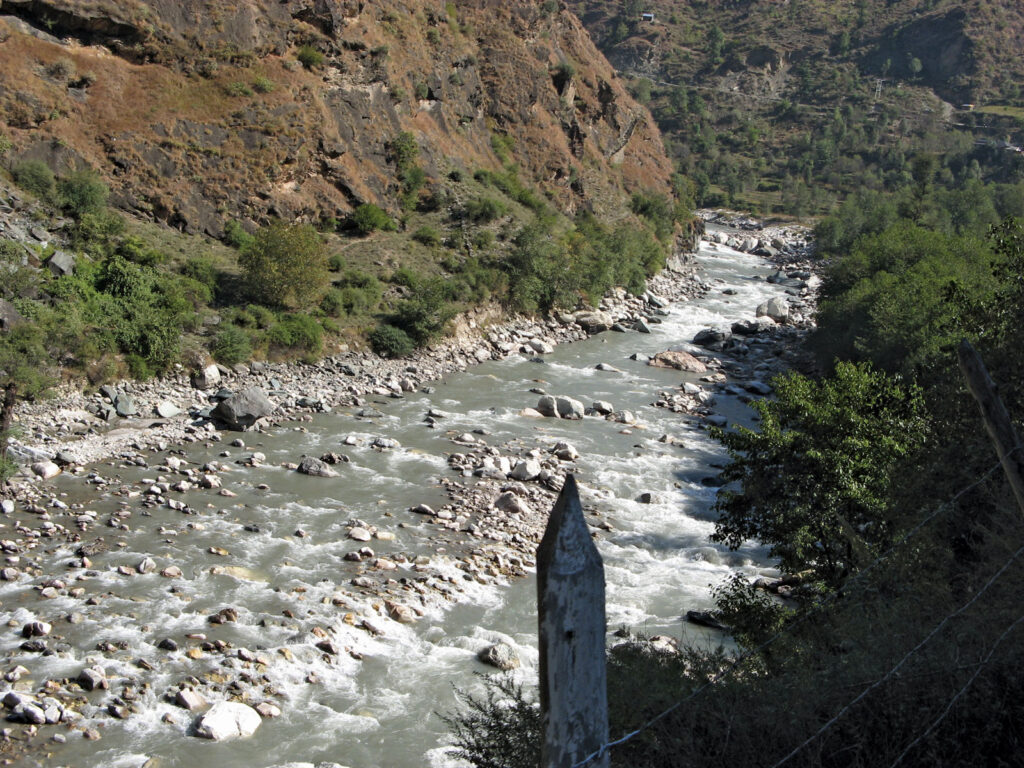 4. Old Manali
Over the hustle and bustle of the city of Manali, you will find a relatively peaceful village of Old Manali, which houses simple traditional-style houses. Old Manali is a laid-back tourist center, and there are guesthouses, cafes, and small shops across the street, which are ideal for the world to see and go out. At the top is the Manu Temple, dedicated to Saint Manu, who according to Hindu mythology was the first person built by God. To get here, the sights are worth seeing, but the sights are there.
5. Hadimba Temple
Stop in the Dhungri forest en route to Old Manali to visit the ancient Hadimba temple (also known as the Dhungari temple). The temple, a four-level pagoda, was built in 1553 and has an aspect of wood carving. It is dedicated to Goddess Hadimba, Bhima's wife from the Hindu epic Mahabharata. Yak rides and giant drunken Angora rabbits add to the charm, ready to pose for photos. Additionally, an attractive three-day temple festival takes place here in mid-May every year, and people from all over the region come to participate in it.
6. Manali Nature Park
If you like to immerse yourself in nature, don't miss a walk among the dense cedar trees at Manali Nature Park, which borders the Beas River between the city of Manali and Old Manali. The huge trees of the Manali Nature Park provide a dense shield from the outside world, giving the park a magical, mysterious feeling. If you want to end up hiking through Manali Nature Park, there is also Van Vihar Park, Van Vihar Park, with close entry to the city of Manali.
7. Vashist
Another travelers' hangout with a cheap guesthouse is located in front of the Beas River, about 10 minutes from the town of Vasistha Manas. If you are interested in alternative therapies such as Reiki, massage, past life regression, and tarot, there is an excellent Reiki center. It is open from April to October, and spiritual rituals are held regularly throughout the season. Otherwise, the main attractions are temples and hot springs.
8. Jogini Waterfall
A picturesque and pleasant short hike through the hills behind Vashistha will take you to the Jogini waterfall. The waterfall itself is not particularly impressive but has a dip in its chilly water, and the surroundings are truly enchanting. There are some small restaurants and guesthouses along the way, so you can stop for a meal before or after a dip in the refreshing water under the Jogini waterfall.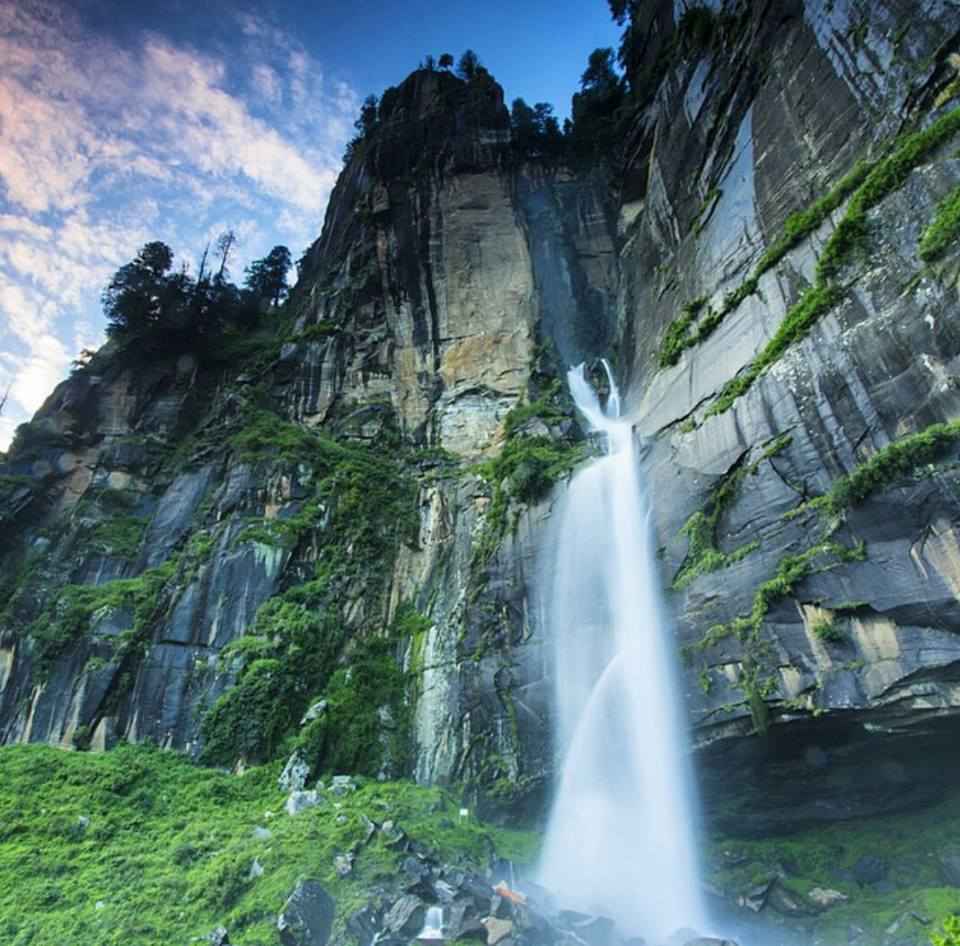 9. Buddhist Temples
To the south of the city of Manali is a small Tibetan colony that is well-known for its serene and soothing Buddhist temples and shops selling Tibetan handicrafts and carpets. One of the temples, Himalaya Nayanamapa Gompa, is home to a huge gold statue of Lord Buddha. The temple is beautifully illuminated at night. The Gelukpa Cultural Society is Gompa, on the same lane, as well as an atmospheric prayer hall filled with small statues. The Gadhan Thekokling Gompa was built by Tibetan refugees in 1960 and is covered in brightly colored frescoes. There is a medium-sized Buddha statue inside. The temple also has a list of Tibetan martyrs killed in the Tibetan unrest from 1987 to 1989.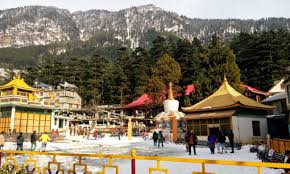 10. The Mountains
Many travelers use Manali as a base for trekking to the surrounding mountains. If you do not want to go alone, the Himalayan trails in Old Manali offer many outdoor activities including guided treks and day hikes. Himalayan caravan adventure is also recommended for trekking and outdoor adventure activities, including day hiking, rock climbing, and rafting. For extra adrenaline, you can also go to the Himalayas by bike! The Humpta Pass is a popular five-day trek from Manali and requires proper fitness.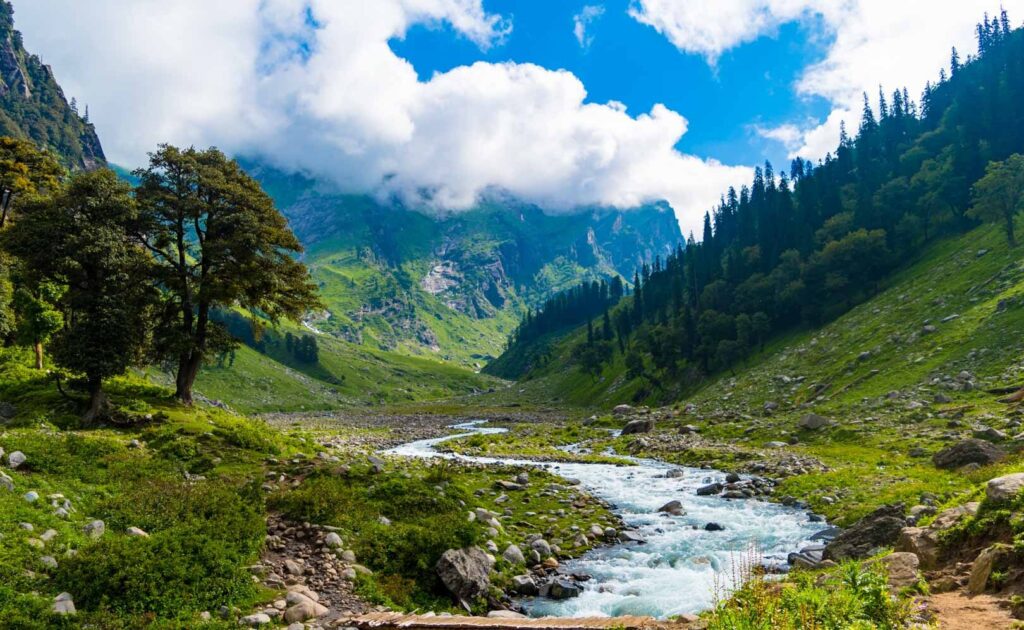 Similar Post – Sangla valley things to do
Frequently Asked Questions About Manali
Q. Which is the best time to visit Manali?
A- All major seasons of Manali have their own attraction every year but summer is probably the best time to visit Manali. Due to the high altitude in this destination, you are exposed to cool and comfortable weather even during hot summer afternoons, while also not missing out on offering subtle coolness.
Q. What is special about Kullu Manali?
A – Solang Valley is also known as 'Snow Point' and is famous for hosting various winter adventure sports like skiing, parachuting, paragliding, etc. Solang Valley is situated at an average elevation of 2,560 meters above sea level and is also one of the favorite trekking hotspots in the region.
Q. Are Kullu and Manali the same?
A – Manali is a resort and tourist town located in the mountains of the Indian state of Himachal Pradesh, near the northern end of the Kullu Valley in the Beas River Valley.
Q. What is Manali famous for?
A – Apart from the natural charm and unparalleled beauty, Manali is known for its unlimited adventure opportunities, the famous Hadimba Temple, the beautiful Rohtang Pass, the snow-laden Solang Valley, and its delightful culinary scene.
Q. What is the best thing to buy in Manali?
A – Below are the things which you should buy from Manali –
Tibetan and Himalayan Handicrafts.
Woollen Clothing.
Kinnauri and Kullu Shawls.
Prayers Wheels.
Kullu Caps.
Thangkas.
Dorje's.
Q. Is Manali good for a honeymoon?
A – Manali is one of the best honeymoon destinations in India. It is loved by many honeymoon couples for its mystical beauty, amazing scenery, and romantic atmosphere. Situated on the banks of river Beas, this is the best place for newly married couples to spend some intimate moments.
Q. How many days are enough for Manali?
A – Manali can be completely covered in 3 to 4 days. To better plan your trip, you can check the 3 day itinerary for Manali. There are also many local tour operators who can help you plan the trip in a better way.
Q. How can I go to Manali from Delhi?
A – Manali is not directly connected by train. The nearest railway station will be Chandigarh (315 km) or Pathankot (290 km). So, if you are going from Delhi to Manali, you can go to Chandigarh and then opt for a bus or taxi for the onward journey.
Important Links