Best Gifts for travelers? This can be a little tricky! A plane ticket is not always an option and unwanted items will be kept in the back of passengers' closets and not in their travel bags. If they don't like traveling with a lot of luggage, they won't use your gifts! Many things to keep in mind! But fret not! We are here to help you find the ideal travel gifts for the traveler in your life.
Even if you've already given them travel magazines and backpacks, there are plenty of other options! We have compiled a list of some of the most contemporary and practical travel gifts for friends. read on!
Portable charger
You are all set to explore your dream destination and you just find out that your phone battery is running out! How bad would that be, especially when you're in a new place! So, a portable charger is one of the most practical and wonderful travel-friendly gifts for your loved ones. Choose one that is compact enough to fit in their pocket or handbag and offers high-speed charging. Trust us, travelers love it.
Bluetooth speakers
If a traveler is a tune-lover, a Bluetooth speaker would be the perfect gift. Eventually, a journey with your favorite music becomes even more cherished! Whether they love lying on the beach with their go-to songs or singing as loud as they can in their hotel rooms, these speakers can be the best travel companions for them. Plus, the speakers can be easily carried in the travel kit without any hassle. So, do your research and choose the best model for your travel buddies that will make a trip even more memorable.
Customized passport holder
If you are looking for simple yet best gift ideas for travelers, what about a customized passport holder? It is no surprise that it makes travel more convenient. It can protect passports, carry some cash and essential cards. Plus, a personal touch makes it even more special! You can customize it by engraving the name or any other token of your memories. And if one is traveling with their partner, you can gift the couple passport holders too!
Kindle e-reader
We all have at least one beloved bookworm in our lives. So, if you know someone who loves reading as much as he loves traveling, nothing can be a better gift than a Kindle e-reader. With access to thousands of audio titles and visual books, any traveler will be happy to take this e-reader everywhere. And of course, it's a lot easier to carry than a giant bundle of books while traveling around the world.
Travel pillow
A must include in your search for the best gifts for people who love to travel! One can never underestimate the importance of a good travel pillow. If you don't believe us, just ask a frequent traveler! Sleeping on planes or in cars can be extremely uncomfortable, but with soft neck pillows, everything feels better. Be sure to choose pillows made from soft fleece and foam padding that provide exceptional head and neck support for a peaceful sleep.
Travel tripod or gorilla pod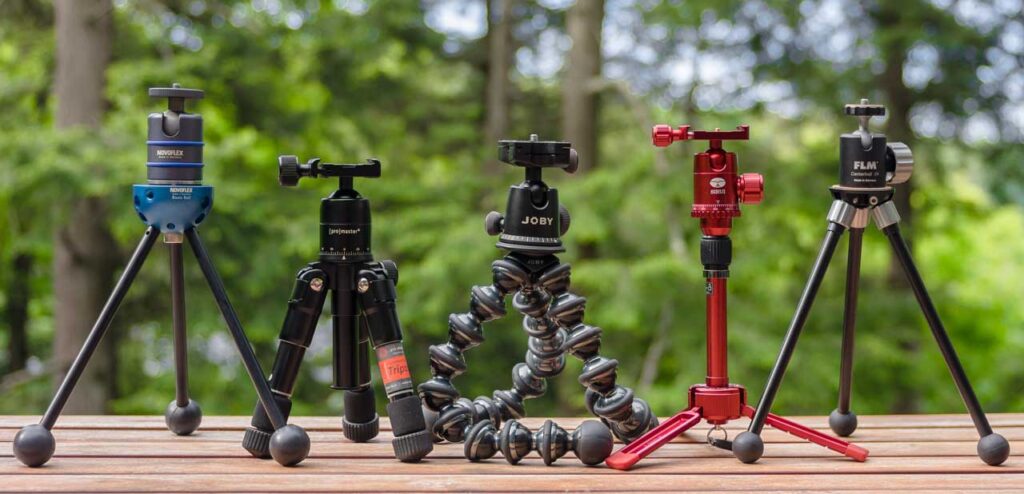 A perfect gift for budding travel vloggers, a travel tripod is undoubtedly one of the most versatile camera accessories out there. This will allow them to get those ultra-unique views of the surroundings on the go. Whether they love clicking pictures, recording videos, or taking selfies, a travel tripod can do it all! The best part is that they can be used as a hand-held tripod or can be mounted on any surface. This will surely become his instant favorite gadget from his camera kit.
Sunglasses
Whether your travel-loving person is a 'knows it all or completely oblivious to fashion trends, sleek sunglasses are always one of the cool travel gifts for him. After all, a pair of sunglasses can up the fashion quotient and make anyone feel extra cool and chic. You can choose from a variety of shapes and colors that best suit the individual's style. It will surely put a smile on her face whenever she rocks it with her trip outfit.
Travel skincare kit
Unfortunately, skincare is the last thing that comes to mind as we travel to a new destination. But a travel skincare kit will remind travelers to take care of their skin on their vacation. You can either buy the travel kit from their favorite brand or customize it yourself! Be sure to add face wash, moisturizer, lip balm, hydrating mask, and other skincare essentials for the trip. This would be one of the most thoughtful holiday gifts for travelers.
Packing cubes
Is there a better travel companion than packing cubes? We don't think so! Make sure your travel buddy stays organized as he travels the world with a set of packing cubes. Whether they are on a backpacking trip or a family vacation, their travel will be more organized and less cluttered. If you know a traveler who needs to up their packing game, this could be the ideal travel gift. Plus, it can be a great travel gift for teens who have just started to tick off places from their bucket lists.
Scratch maps
Travel is one of the healthiest additions, so why not show it off as wall art! Scratch Map is a fun way to keep track of your travels by exploring places you've already been. It also helps you stay motivated for your next getaway. If you are looking for a unique travel gift for her, then Scratch Map should be your choice. They are discreet, contemporary and would be a perfect addition to a traveler's room.
We hope you took some inspiration for this list of ideal gifts for the avid travelers in your life. No matter what your budget and preferences are, you will find something great that will help you enhance the trip to a loved one.
More Travel Tips