To truly experience the city, visit the best bars in Delhi, where old and new seamlessly and gorgeously mingle.
Delhi might not be quite as synonymous with glitz and glam as Mumbai—home to legions of Bollywood stars—but the history-packed Indian capital holds its own when it comes to nightlife. You'd be hard-pressed to find another city where old and new align so visibly, all across the city's architecture and the restaurants and events that make up the unique local culture. After all, where else can you party next to the spooky, half-crumbling remains of fallen empires?
Across this metropolis of over 20 million people and counting, trend-setting bars and pubs sit comfortably next to centuries-old Tughlaq and Mughal monuments, while sleek hotels boast fashionably throwback lounges.
The stage is set for the perfect night out on the town—that is, if you know where to go. Want us to help out? Here are the best bars in Delhi.
Best Bars in Delhi
Hustle by day, party by night in this sprawling, multi-floor and millennial-packed co-working and nightlife hub. Though smack-dab in the middle of Hauz Khas Village—South Delhi's main party mecca—this crowd-pleaser pub boasts serene views over the tree-lined lake in Deer Park, plus a something-for-everyone roster of special events.
The hipper-than-thou hotspot was even featured in the 2015 Bollywood hit Tamasha.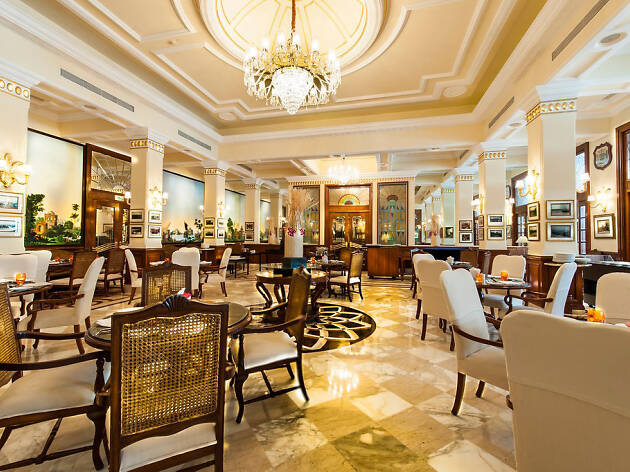 This time-warp bar—part of the stately old Imperial Hotel in Janpath, which opened in 1936—gives a nod to the year in which New Delhi became the capital of British India.
Come for the first-rate cocktails—there are over 500 beverages on offer—and stay for the museum-worthy military memorabilia that decorates the blue-wallpapered, Downtown Abbey-esque Hardinge Room.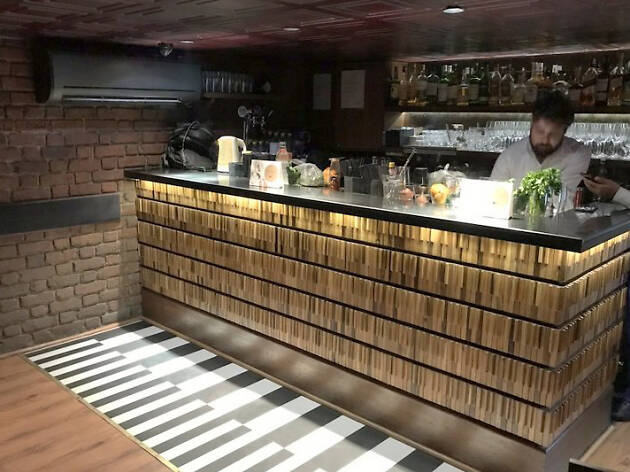 Get your saxophone fix at this sweet, sultry and adorably pint-sized Safdarjung staple. Ignore the slightly silly Billy Joel reference. This club attracts the most white-hot musical acts in town, plus in-the-know performers from abroad.
Be warned, reservations are a must if you plan on ever sitting down and there is a strict no-talking policy during performances.
Located in laid-back Hauz Khas Market (just a stone's throw away from rowdier Hauz Khas Village), this hip South Delhi watering hole and music venue tends to draw a diverse crowd that includes embassy workers and aspiring DJs.
The eclectic clientele makes for first-class hobnobbing, especially during special theme nights throughout the week.
The rooftop bar of the iconic (and recently revamped) luxury hotel The Oberoi is open late (until 4am on weekends) and boasts a touch of old-school sophistication.
If you're itching for a classic gin and tonic but haven't ticked off enough tourist sites on your to-do list, then ease your conscience with postcard-perfect views of Humayun's Tomb from the panoramic terrace. Bonus points: the hotel has its own cigar lounge.
This stylish, down-to-earth bar and eatery combines finger-licking-good cuisine from Nagaland with homey decor and an unpretentious drink menu. Nothing pairs quite so well with a Kingfisher beer or Black Dog whiskey as a sampling of fiery-hot northeastern snacks, like house-made crispy shredded pork or Naga chicken wings.
If sprawling out on cushions is your thing, then this should be your go-to spot.
If you prefer music that doesn't drown out conversation then this high-end lounge, located near leafy Nehru Park in the diplomatic enclave of Chanakyapuri, is for you. The best part?
It serves the tastiest Middle Eastern mezze in town while patrons enjoy the vibey beats and more than decent wine list. Add a luscious rose petal and cinnamon ice cream and even foodies will be persuaded to stay for one more round.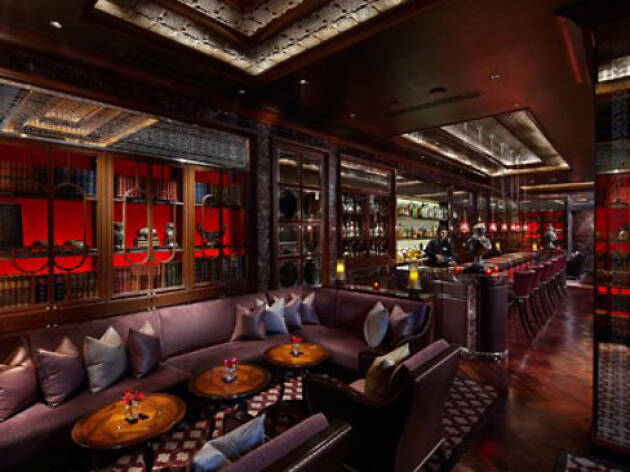 You don't have to be a guest at the palatial Leela Resort—one of Delhi's most opulent hotels—to enjoy its stylish, mood-lit lobby bar. But you do have to be over 25, so college-aged revelers be forewarned.
This is the ultimate retreat from Delhi's unrelenting hustle and bustle, with cozy corner banquettes making for the perfect date night. Whiskey aficionados will appreciate the 172 brands of single-malt and premium brands on offer.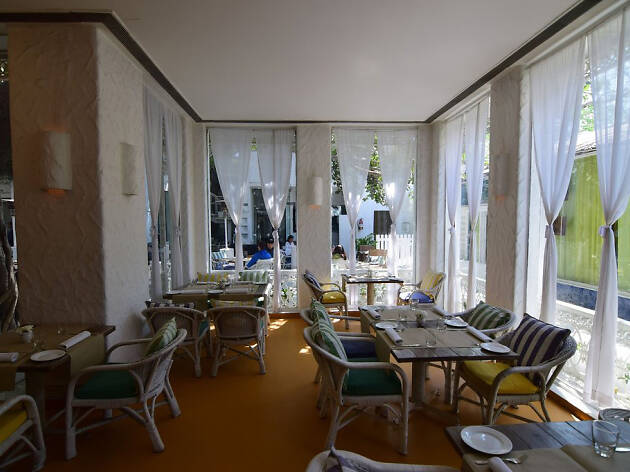 Located near the 12th-century Qutub Minar in fashionable Mehrauli, this Italian restaurant and bar is a pitch-perfect venue for a boozy Delhi brunch. Italian gastronomy isn't the easiest sell in Mughlai-crazy Delhi, but this food and drink menu more than holds its own— especially if you like flavoured martinis.
Plus, you might just rub shoulders with the biggest names in the city, from fashion designers to movie directors. In the evenings, the venue hosts everything from disco nights to film screenings.
Don't be put off by the speakeasy-like entrance within Connaught Place. This ambiance-heavy restaurant-cum-bar is well-worth the find, even if it involves stumbling through a clothing store to get to a confusingly tucked-away staircase. Connaught Place—the horseshoe-shaped, Georgian-style shopping arcade completed by the British in 1933—is practically built for bar hopping.
Wallet-friendly cocktail pitchers and a menu full of tantalizing, fusion-y snacks (goat cheese tikki, anyone?) will give you a good head-start.
Frequently asked questions about Best Bars In Delhi
Q. Are bars allowed to open in Delhi?
A – Wearing of face masks, maintaining social distancing, provision for thermal scanning and use of hand wash or sanitizer will be mandatory. Following the central government's orders, Delhi has allowed the opening of bars and restaurants.
Q. Are bars serving alcohol in Delhi?
A – NEW DELHI: Bars and pubs in the capital can serve liquor from Wednesday on a trial basis till September 30. … Restaurateur Umang Tewari of Liv Bar and Local describes the permission to serve alcohol as permission to breathe for an industry that's gasping for air.
Q. Which is the most famous bar in the world?
A – The World's Most Iconic Bars
American Bar at The Savoy, London.
Boadas, Barcelona.
Dukes Bar, London.
El Floridita, Havana.
Harry's New York Bar, Paris.
Harry's Bar, Venice, Italy.
Bar Hemingway at the Ritz, Paris.
Milk & Honey/Attaboy, New York.
Q. Which city has highest pubs in India?
A – Bangalore has highest number of Pubs in Asia.