Qatar in Winter: Five reasons why you should spend the cold season in this warm state. The second half of winter is the best period for long holidays. Many industries are just starting to gather strength after the New Year holidays, and your body still has not had time to recover, because December turned out to be really difficult. And we know what you are dreaming about now – of course, about a trip to a warm country, where you can turn off your phone and enjoy nature, national cuisine, shopping, and a serene routine. We offer to go to a place where there are no crowds of tourists yet, but there is already everything for a perfect holiday – this is Qatar. And here are five ideas of what to do in this country during your vacation.
Qatar in Winter: Things to do
Enjoy the sun and sandy beaches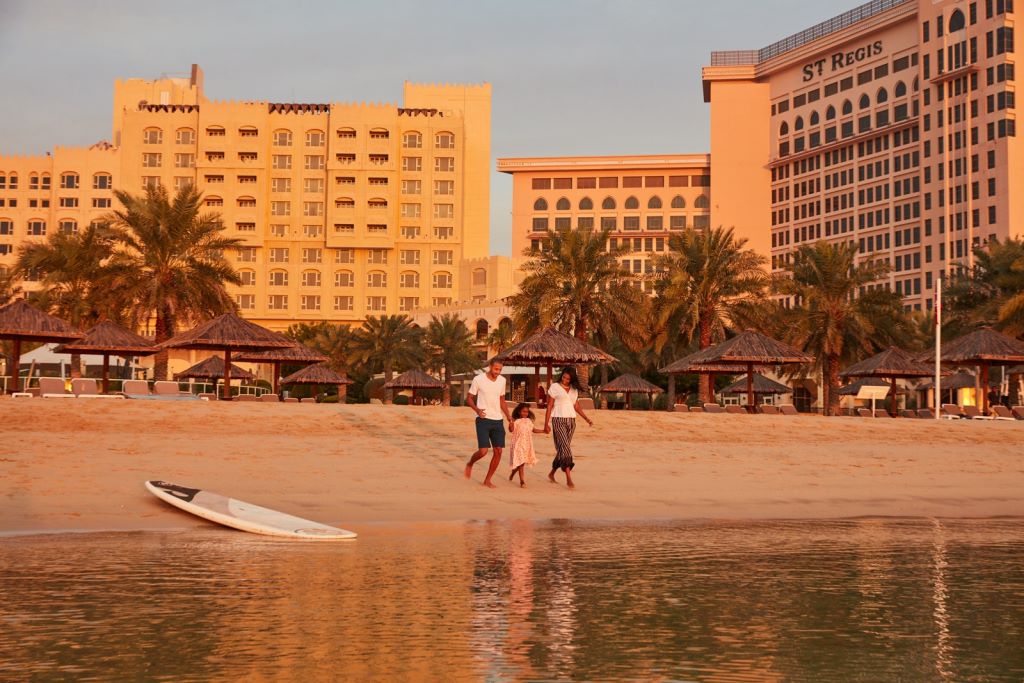 The warm waters of the Arabian Gulf and the sandy coast make Qatar the perfect beach getaway. Family travelers will definitely love the Hilton Salwa Beach Resort & Villas, which recently opened the largest water park in the region, with a total length of 3.5 km of beach and flowering gardens. For those who prefer activity, Grand Hyatt Doha Hotel & Villas with a private beach and views of the bay is suitable. An excellent option for tourists who like to combine city and beach vacations is the InterContinental Doha Hotel, located within walking distance of the main attractions of Doha: Katara Cultural Village, the Pearl of Qatar, and the historic city center.
Rest from the bustle of the city
Today it is difficult to imagine a vacation without an integrated approach to relaxation, so Qatar hotels offer guests many innovative spa programs. Sophisticated travelers will love the newly opened Zulal Wellness Resort, by Chiva-Som, which combines traditional Arabic and Islamic medicine with a philosophy of health and wellness. Another place to reset the body is Al Messila, a Luxury Collection Resort & Spa, where the masters develop individual proposals tailored to the needs of each guest. For connoisseurs of authentic culture, Sharq Village & Spa, a Ritz-Carlton, where you can relax in a traditional Qatari interior with a whole range of wellness options, including 23 treatment rooms, a hammam, and saunas, is suitable.
Try new gastronomic delights
There are more than 3,000 restaurants in Qatar serving dishes from all over the world. Travelers can enjoy Chinese cuisine at Liang Restaurant, which has an authentic atmosphere thanks to the stylish interior of the Mandarin Oriental, Doha. Guests can also witness the preparation of traditional Asian noodles and participate in a spectacular tea ceremony. Banyan Tree Doha's Il Galante Restaurant serves excellent Italian cuisine, while the local gastronomic scene is best experienced at Yasmine Palace Restaurant, which is surrounded by authentic Arabic architecture.
Explore a new shopping destination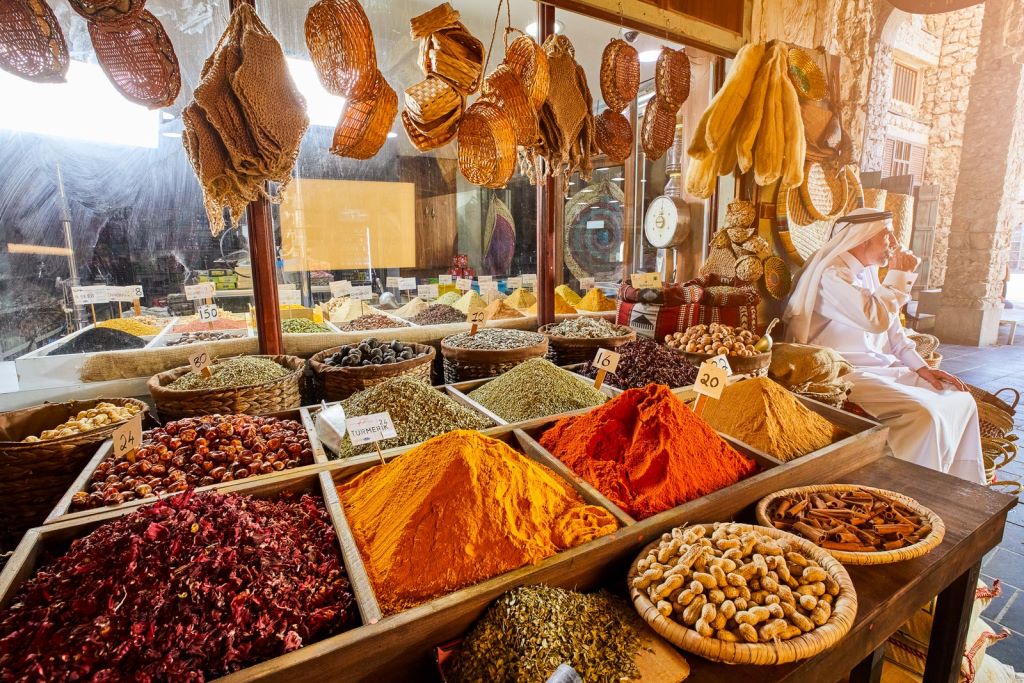 Set to open in February 2022, the Parisian-inspired Place Vendome will feature 580 global brand boutiques and entertainment areas. Fans of traditional shopping must visit the authentic Souq Waqif market. Watch the artisans create vibrant jewelery and purchase your favorite at the Doha Jewelery & Watch Exhibition (DJWE), February 22-27, 2022 at the Doha Exhibition and Convention Centre.
Get to know oriental art
The architecture of the Qatar National Museum is inspired by the shape of the petals of the natural mineral "desert rose", which in itself makes it an outstanding work of art. The exhibition space of the museum consists of 11 immersive galleries and tells about the three most important chapters in the history of Qatar: its origins, modern history, and modern development of the country.
To immerse themselves in Islamic art more, travelers should visit the Sheikh Faisal bin Qasim Al Thani Museum, which displays numerous exhibits from his personal collection. The collection of the Mathaf Arab Museum will help to trace the relationship between traditional and modern works of the region. It is an inspiring discussion space that attracts local artists to create and display their work here.
Similar Articles