New Zealand Festivals: Here are five places to see New Zealand's weird, whimsical, totally offbeat sense of humor.
Taihape: The gumboot-throwing capital of the world
Taihape, a city that few have heard of outside of New Zealand, lays claim to the title of gumboot throwing capital of the world – a sport that few have heard of. But somehow, with healthy servings of small-town quirks and character, the annual Taihape Gumbut Festival really works.
Gumboots (also known as Wellington, rain boots, or galoshes, depending on which part of the world you are in) take center stage in Taihapei each year as people gather to see what is famous Who can throw the farmer's shoes the farthest? Tourists are invited to participate in the event and are offered shoes to toss if they don't bring their own. A gumboot-throwing lane has also been developed behind the city's main shopping center, for those wishing to get in a little pre-event practice.
The world's best buskers gather in Christchurch
Basing, when done properly, performers entertain crowds for hours with their talent and performances. The City of Christchurch's love of quality street performances sparked the World Buscar Festival nearly 25 years ago; Today, the event attracts dozens of artists from around the world. Artists from the U.S., Canada, Brazil, Japan, Italy, the United Kingdom, Australia, and of course New Zealand take to the streets from 11 a.m. to 7 p.m. daily during the festival. The best part: Most of the functions are free. All you have to do is hit the streets with an open mind, some loose change, and a sense of humor.
Rolling down the steepest street in the world
What do you do when your city has the steepest road in the world? If you're downtown Dunedin, you create an annual event that sees more than 75,000 candy-covered chocolates rolling down the hill in support of the charity.
The annual "Jaffa Roll" on Baldwin St in Dunedin's North East Valley makes full use of the road's steep slope to propel the iconic New Zealand Jaffa dessert – an orange-coated chocolate candy ball – downhill. The race has been held since 2001 and has raised hundreds of thousands of dollars for local charities. Jaffas are numbered, so it's easy – or easy-ish – to tell which ball crosses the finish line first. The event is part of the annual Dunedin Cadbury Chocolate Festival, a not-to-miss calendar item for travelers with a sweet tooth.
Something to bark about in Queenstown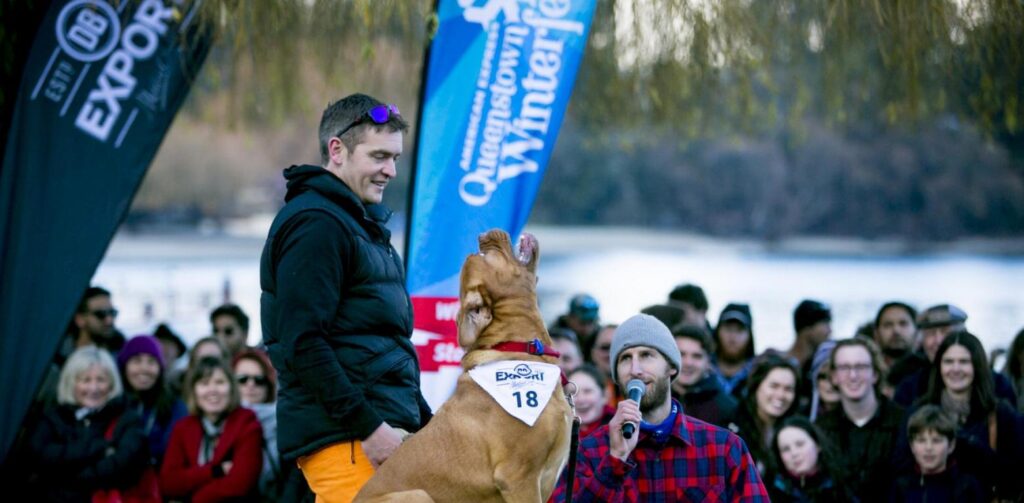 Queenstown's attitude is one that begs: Why take off a plane when you can jump out of it?
As you would expect from a city that prides itself on testing the limits of visitors' travel insurance policies, Queenstown also pushes the limits of what could be considered a city festival. The annual Monteith's Dog Barking Festival brings together man and his best friend on an annual basis to determine who barks the loudest of them all. From hardworking cattle dogs to bundles of fur kept in tiny houses, dogs of all breeds and personalities gather to see whose bark is the most ear-tear. The best part? If a dog does not bark on command, its owner should step down from the side and bark on behalf of his dog!
The non-festival music festival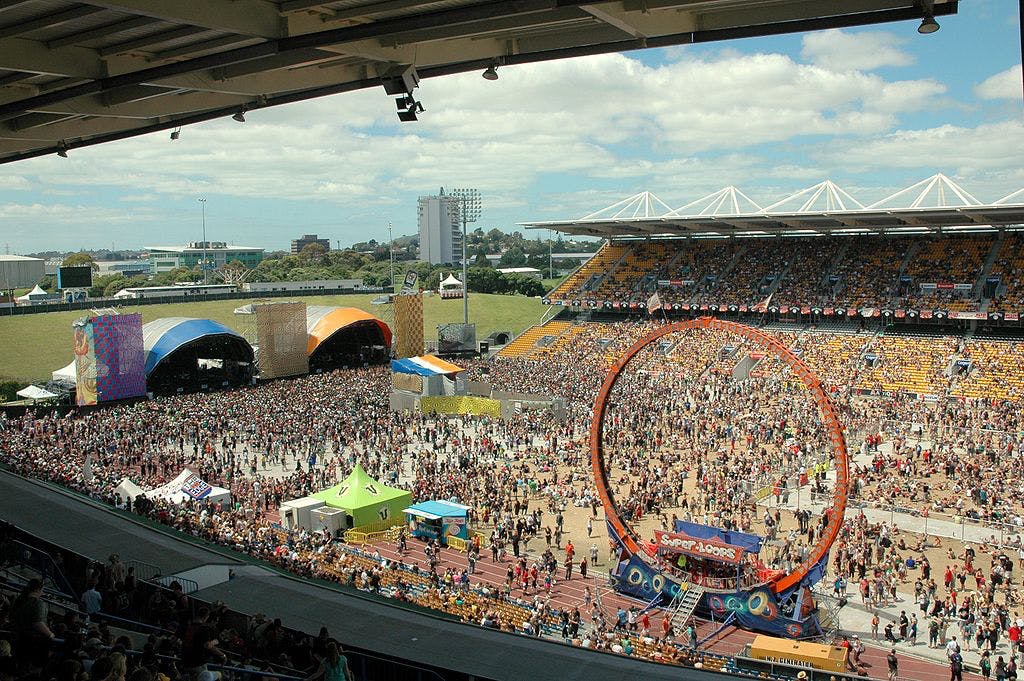 For music lovers who want something more out of their festival experience than having to line up for a beer, Wellington's non-festival music festival, A Low Hum, is not to be overlooked.
While technically this is a festival – it includes many bands performing at venues around Wellington – A Low Hum goes against all music festival norms. There are no queues, no VIP areas, no security, and no local or international music acts are really announced until you arrive. Better still, you can bring your own wine to events. A Low Hum is an ongoing project founded by local Wellington photographer and music impresario Blink and has been around since 2006. Tickets always sell out fast.
Similar Articles