6 Water Activities to Try in Singapore: The Republic of Singapore or simply Singapore is Southeast Asia's most populous island city-state that is located in south Malaysia. The main island as well as the 62 islands are well-known because of its transformation from an emerging nation to a developed one all under the one generation of Lee Kuan Yew. It has developed into a major financial hub with a multicultural population. It offers a climate that is ideal for those who love holidays. Singapore is a hub of shopping, art, and culture, a culinary attraction, with plenty of green spaces, vibrant nightlife, and year-round celebrations. Here is an overview of the best water activities and sports in Singapore that you can enjoy while in the city.
6 Water Activities to Try in Singapore
Pulau Ubin Mangrove Kayak Adventure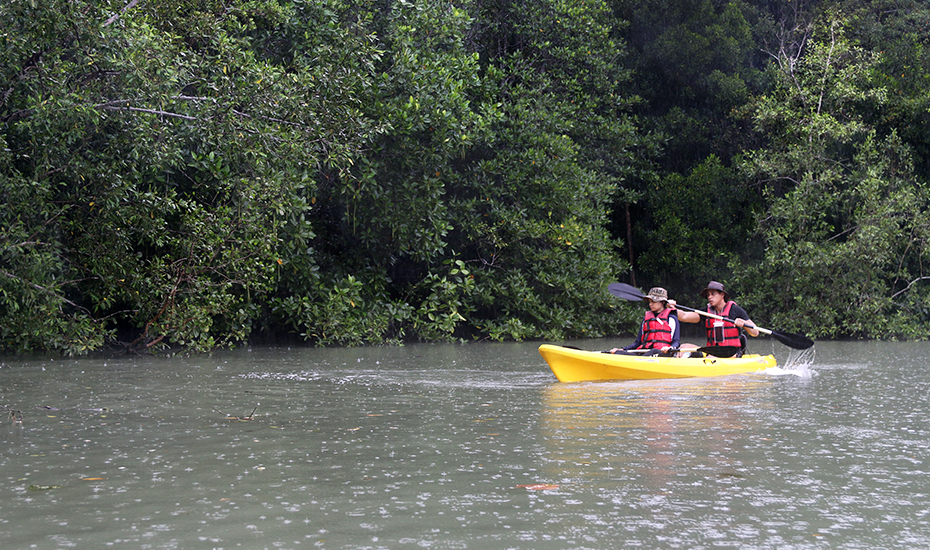 Pulau Ubin is mainland Singapore's northeastern island, which is well-known for its lush mangroves and an array of animals. Enjoy a break from the bustle of Singapore's city and enjoy the idyllic surroundings of the island. Purchase a ticket and choose an afternoon or morning trip. It includes all the gear that you require to stay on the water as you paddle the kayak, a completely guided tour with an experienced and licensed guide in English, and personal insurance for accidents. It doesn't include the bumboat ride that will take you to and back to the Pulau Ubin island as well as your meals and drinks. Get ready to get up near and in-depth with all species of otters and birds and jellyfish, hermit crabs, and pink dolphins! Take a break for 4 hours of a complete change in the surroundings.
Singapore River Cruise

This river cruise is unique and will take you on a journey around the Singapore River and allows you to hop on and off at seven different jetties, allowing you to stroll around the city. The boat departs at thirty Merchant Road and returns to you in about 40 minutes after traveling through the river. It will go by Fort Canning and Eu Tong Jetty (both located on Clarke Quay); Raffles Place and Raffles Landing Jetty (both located on Boat Quay); and Clifford Pier, Bayfront North Clifford Pier, Bayfront North Promenade Jetty (all in Marina Bay). Relax and enjoy the view while aboard the vessel with informative audio-visual commentary.
Singapore Night Sightseeing Tour with River Boat Cruise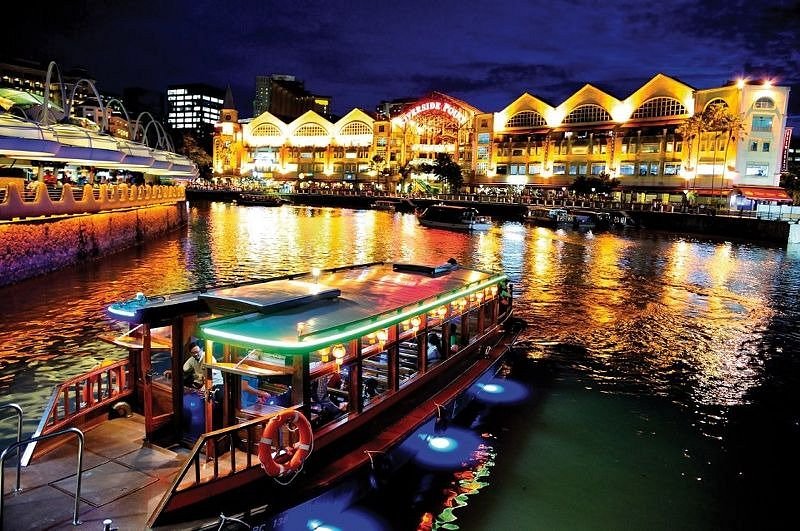 Experience a unique hop-on, off-city tour in Singapore as the sun sets and the lights go up! You will be picked up at precisely 6 pm and you'll be riding at the top of the FunVee bus. The tour takes you through the Gardens by the Bay, the world-class waterfront garden. Enjoy the Garden Rhapsody where the Supertrees sparkle in an amazing light show. It's the Merlion Park National Gallery, and Padang is the next item on the agenda. It is worth noting that the National Gallery is the latest museum of visual art that holds the largest collection of public art Southeast Asian and Singaporean modern art. The museum is located in Haji Lane, Clarke Quay and the tour is concluded by taking a 40-minute cruise across the Singapore River on a boat tour.
Wild Wild Wet
It is located in Downtown East, Wild Wild Wet is among the biggest water parks in Singapore which offer thrilling rides (the boy's favorite) to calm ones that promise a fun-filled day for all. The park first opened in 2004 and is called among the best 10 waterparks in Asia. Following its expansion in 2017 Wild Wild Wet was revamped with brand new adrenaline-filled rides like The Royal Flush, Kraken Racers, and Torpedo. With 16 rides, Wild Wild Wet Rides brings an entirely new thrill for thrill-seekers.
If you and your partner are planning to relax and are looking for activities to enjoy, Wild Wild Wet has the option of a hotel just next to the waterpark and you'll definitely enjoy an entire day of enjoyment in the water park. Then, there's a Market Square with lots of restaurants and shops. Also, there are activities and food and accommodations are in place.
SEA Aquarium Singapore
The S.E.A Aquarium contains around 50 habitats, which house 1,00,000 marine animals that cover diverse species. Diverse and endangered aquatic species such as Hammerhead Sharks, Giant Moray Eel, Reef Manta-Ray, Groupers as well as Giant Crabs are hosted here. The place is appealing to adults and kids alike. The aquarium is divided into two distinct parts that focus each on a specific habitat and the creatures. The most popular among the two is The Shark Room because it houses several rare species that are not available in all areas of the globe. The youngsters can walk under a dome and get an up-close perspective of the depths. It is the 2nd largest aquarium. There are a variety of educational tours available at this location since it holds an abundance of information and has interactive displays to help you understand. Book SEA Aquarium tickets online, skip the line tickets, and grab the best deal and offer.
Round Ketam Island Kayaking Adventure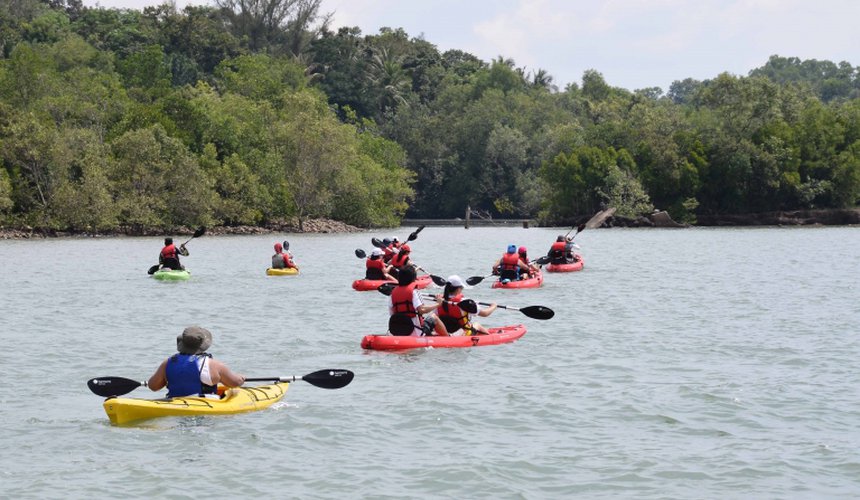 Bring sunscreen, a clean set of clothes, and a cap or hat along with towels, toiletries, an aqua boot, a rash guard as well as drinking water and food to prepare for 5 hours in the open ocean in a kayaking adventure. You depart Pulau Ubin at exactly 9:30 AM. With a knowledgeable guide, paddle along the coast towards the west, to Ketam Island. In a faraway place away from concrete, you can observe wildlife in the wild up close encountering various fish schools and otter families, gray herons, and much more. The ticket includes a kayak, individual flotation apparatus, a paddle as well as a professional kayak guide. The price does not include shuttle transportation or hotel pickup or drop off, or drinks and food.
Similar Articles