Travel and TikTok, Every time it seems to us that everything in the world of social networks has already been invented, something unexpected bursts into the scene. And although TikTok cannot be called a novelty for a long time (it is almost 4 years old), the application became especially popular in the second half of 2020. Who only now uploads their funny short videos here: from schoolchildren from the Belarusian hinterland to the World Health Organization. Of course, travel bloggers and travel businesses do not stand aside – such content is considered one of the most popular in the application. Understanding how TikTok works – and how countries, cities, and individual travelers use it to promote.
Explain first what TikTok is and who uses it?
TikTok is an app launched by the Chinese company ByteDance in 2017. In the first year, the social network worked only in China, but in 2018 it entered the European market. According to globetrender.com, by the beginning of 2019, TikTok had over 800 million downloads. By April 2020, the number of downloads reached two billion. Today the application is available in more than 150 countries around the world.
TikTok works simply: users upload short videos (up to 60 seconds) to the application and, if they're lucky, get a lot of likes, comments, and subscribers. The main goal of any tick-toker is for the video to "fly into the rivers", that is, to appear in the "Recommended" feed. It is there that the most popular and liked videos live, and it is this feed that all users of the application view, regardless of subscriptions. By the way, thanks to the "Recommended" feed, promoting yourself on TikTok is many times easier than on any other social network: there is no need to artificially invent ways to lure subscribers who will see your content and only then like. The opposite is true: your cool videos fly into the recommendations, likes are poured on him, and after that subscribers will come to you. Of course, they say that TikTok has some secret algorithms of its own,
The majority of TikTok users are people between the ages of 16 and 24, that is, the older part of Generation Z. The developers say that this was intended – the application was created for young people. And its incredible popularity is explained by the fact that it was this social network that was able to arouse great interest among young people in creating creative content because many effects and editing tools are built into the application. And it's true – some manage to edit real video masterpieces on TikTok. But there is another side of the coin (besides the developed creativity): TikTok is very addictive, and many young people become simply obsessed with the application and attempts to become famous with its help.
Why has the application become especially popular lately?
The answer is obvious – COVID-19, and behind it quarantines and lockdowns locked a huge part of the population of our planet at home alone with gadgets and the Internet. After lying back and watching a bunch of TV series, many of them began to master new applications out of boredom – including TikTok. Since April 2020, the number of new users of the social network has incredibly increased and, what is most interesting, the percentage of more "older" tick-tokers has grown significantly. For example, according to application analytics firm Sensor Tower, one in three people in the UK have installed TikTok since Prime Minister Boris Johnson announced the lockdown measures in March.
And many people download the application just to watch the video. TikTok is designed in such a way that when you download it, you do not have to create your own personal profile – you can just play funny videos without your own contribution to this whole orgy.
And how are travelers using TikTok?
Just like other social networks, they make travel content. TikTok has a familiar hashtag system, with which you can search for the videos you want by keywords. But the travel content itself is very different from the same Instagram: there are almost no useful posts with life hacks, for example, but there is a huge number of inspirational videos. That is, TikTok bloggers, focus on the visual and entertaining nature of their videos. The problem is that it often translates into such a sugared embellished gloss with too-pop beautiful pictures. But this, apparently, is a side effect of many social networks.
Recently, more and more young travel bloggers are leaving TikTok, because, as we noted above, it is much easier to get promoted on this platform. Shoot beautifully, put the right hashtags – and you, most likely, sooner or later will fly into the recommendations and start collecting subscribers. A thousand-strong blogger (and even a millionaire) on TikTok is many times faster and easier than on Instagram (not to mention YouTube).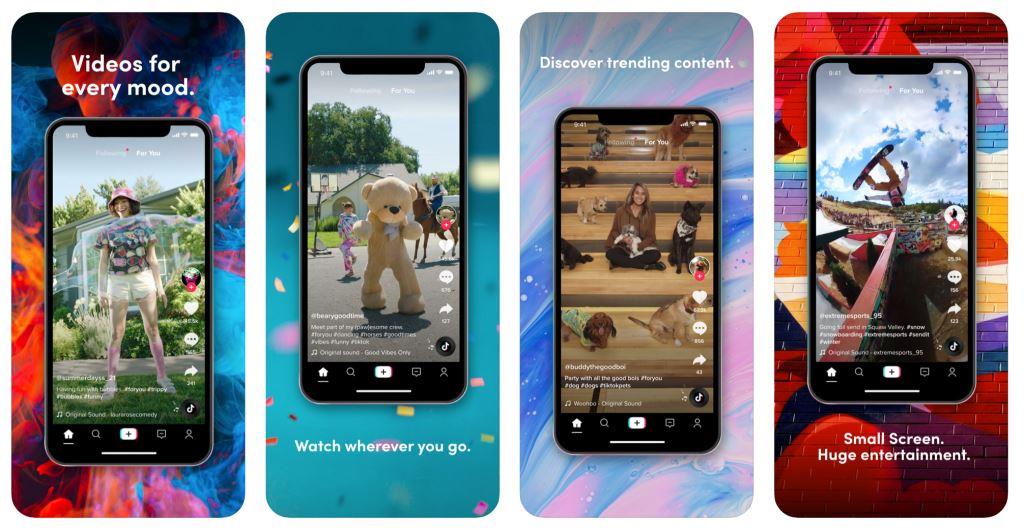 Watching how the platform is becoming more and more popular among travel bloggers, the creators of TikTok even took the initiative to develop this direction in the social network. They launched a global campaign with the hashtag #TikTokTravel encouraging users to post more travel videos. The campaign received a huge response – now, under this tag in the application, you can find an unthinkable number of beautiful travel videos with millions of views.
And yet, travel content on TikTok is perceived more as entertainment and purely a delight for the eyes: you are unlikely to find here much useful information about flights, visas, and real-life in the area. Planning your trip just by watching these videos will definitely not work. Everything is purely for inspiration.
How do travel businesses and other organizations promote themselves on TikTok?
It is clear that when a platform acquires the ability to make huge numbers of content views, advertisers and everyone who wants to promote themselves, including official travel organizations, immediately pulls up there. For example, in 2019, Kerala Tourism became the first government tourism board in India to join TikTok and launch the #YehMeraIndia campaign. TikTok now works with official travel departments from cities and countries around the world, including Los Angeles, Seoul, Japan, Vietnam, Indonesia, and Malaysia. You can watch videos about travels to these places using the tags #ThisisJapan, #VisitSeoul, #HelloDanang, #ColorfulMedan, and#ExperiencePenang.
In addition, museums, galleries, and other cultural organizations set up their TikTok profiles to attract the attention of travelers (and not only). According to JingTravel research, this platform has become a great entry point to the youth market for many museums and attractions. So, the Carnegie Museum of Natural History in Pittsburgh has collected hundreds of thousands of subscribers, posting video jokes with snails. There are TikTok pages for the Uffizi Gallery in Florence, the Darwin Museum in Moscow, and the Rijksmuseum in Amsterdam.
Whom should you subscribe to watch travel videos?
To get stuck on cool travel videos from time to time, it's best to subscribe to hashtags. One of the most popular such tags is #TikTokTravel. You can find a lot of funny wacky content under the #travelchallenge tag.
In general, advising whom to subscribe to on TikTok is difficult. Firstly, everything changes very quickly there, and secondly, having independently figured out the ecosystem of the application, you will most likely immediately determine who is of interest to you.
And remember that TikTok can be very addictive and turn into a real-time killer. Therefore, it is better to use it in dosage and wisely (like all other social networks).
Good Reads