Alleppey is notorious for the natural beauty that accompanies it. The backwaters, being the most popular attraction, are drawing the maximum number of tourists to this southern city. Calm backwaters and houseboats are two major attractions, overshadowing all other attractions in Alleppey. In addition, you will find amazing things to do in Alleppey that should be included in your itinerary. Things to do in Alleppey for a rejuvenating vacation.
While everyone visiting Kerala should have their experiences, Alleppey also has some other interesting shades. The humble and quaint city is quietly waiting for the eyes of a true nature lover; You are waiting forever to behold and cherish. Here we are looking at experiences that include, and also get ahead of, backwater cruises and houseboats, which every tourist keeps talking about.
Best Things To Do In Alleppey
If you planning a vacation to Kerala and wondering what to do in Alleppey? Don't fret, because here is a list of things to do in Alleppey that you can indulge in and make the most of your trip. Whether you are honeymooning in Alleppey, going with family, or for some adventure with your friends here, we have got options for all types of travelers here.
1. Kuttanad
Kuttanad is about dense paddy fields, waterways, coconut lines, fishing, duck farming, and spice farming. It is called the rice bowl of India. This is the lowest point in India and to your surprise, you will be able to find out what farming is 4-10 feet below sea level! Declared as one of the globally important agricultural heritage systems, rural, rural life in and around Kuttanad will take you to a different dimension of modern developing India.
2. Kayaking
So the backwaters of Alleppey are home to the rarest and most exquisite migratory birds on earth, White Breasted Waterhen, Black Drongo, Asian Palm Swift, Stork Billed, and White-Throated Kingfishers, and Jungle Myna will be ready to pose for your camera shutters, anytime. All of this can be done while you canoe or kayak in the same backwaters of Alleppey. You can take dedicated birdwatching tours that can be clubbed with canoeing or kayaking.
3. Beaches
It is about the journey of the streets of history. The beach line at Alleppey is named Alappuzha – a landmark in India's maritime history. It has a beautiful and quaint, left-alone lighthouse that gives you the most amazing view to catch. In addition, the beach has marine objects, coir production, and a 137-year-old pier that spreads into the sea.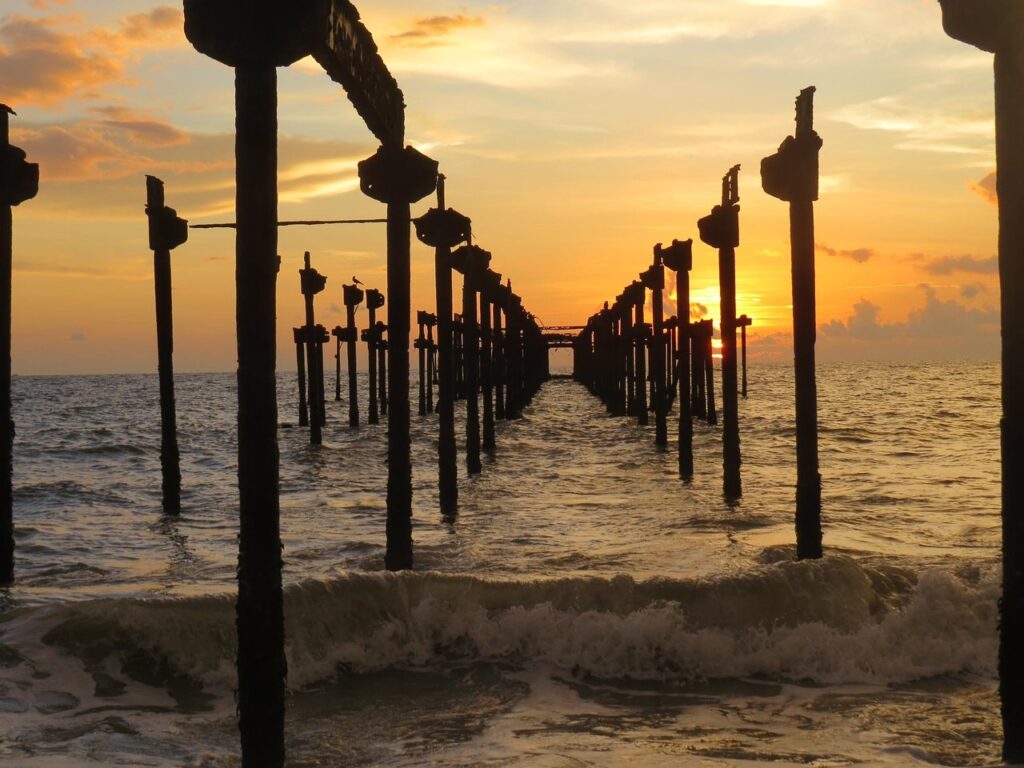 4. Ayurveda Spa
Ayurveda in Kerala needs no introduction, and therefore spas are offered at Alleppey. There are many resorts that promise Ayurveda treatment for chronic and rare diseases. How effective they are, subjective, but the spa and massage here is definitely a guarantee of ultimate relaxation and rejuvenation that is borderline divine.
5. Temples
Therefore, Ayurveda and the birthplace of God's own country can never be fully seen without spending a few minutes or hours in Alleppey's magnificent churches and temples. The backwater town is a testimony to the prosperity of Christianity and Hinduism. The temples and churches are – quite – retained the heritage and traditional values ​​of the region. St. Mary's Church, Nagaraja Temple, Chettikulangara Bhagwati Temple, St. Andrews Florence Forens Church, Ambalapuzha Krishna Temple, Latin Catholic Church, Alleppey are among the popular shrines to visit.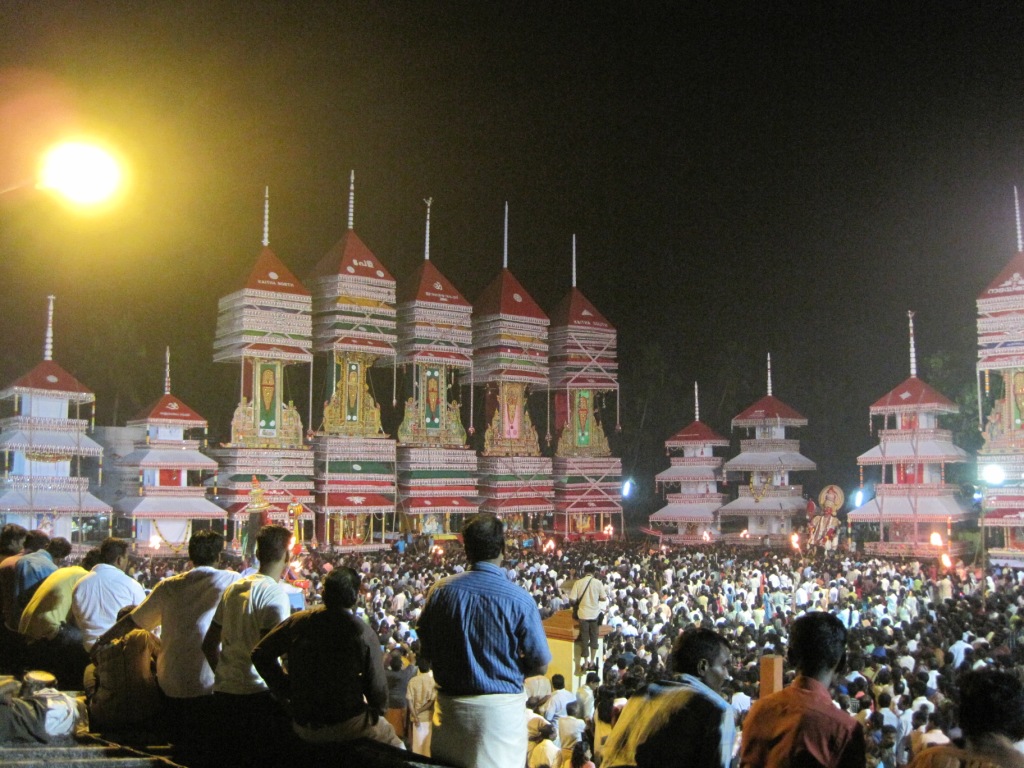 6. Snake Boat Race
August arrives and the Alleppey Nehru Trophy snake boat race is full of people who come here to watch. The race is brutally beautiful, no doubt about it. But due to crowds and crowded stands, only a handful of crowds are able to enjoy the real thrill. So visit Alleppey around June, when the practice session continues, and have a conversation with a line. You can sit and click on the photos to know the history of this historical game of India.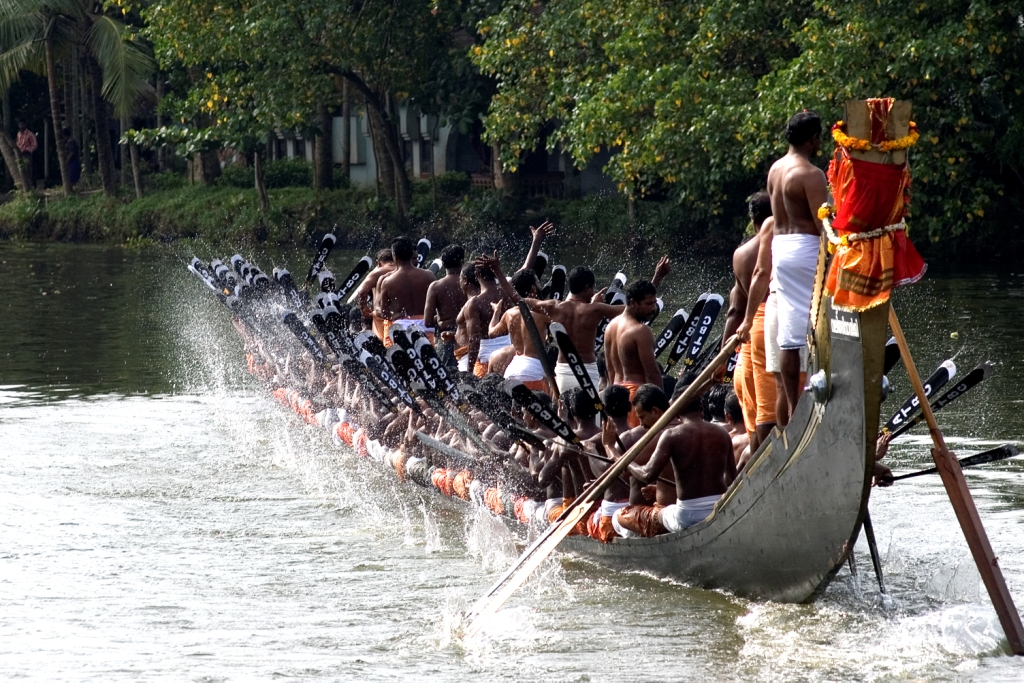 7. Pozhiyoram Beach
So the deal here is that the beach is small and the waves get in real trouble. It is a pleasure to swim around the sun and capture it through a lens, into the eye, or by a few words. This beach can be reached by rickshaw ride from the main city. And only if you make it in time, you're in for a delight – the red sun melts into the water while Chinese fishermen frame some of the most stunning silhouettes you'll ever see.
8. Seafood
The entire region is gifted with rich flora and fauna. Therefore, the dish is delicious, can be easily spent, and most importantly – authentic. Try some shrimp and prawns, grab a slice of typical South Indian cuisine, and taste the difference. Don't miss the chance to go fishing and eat a fish or two to cook for yourself. Chettinad Chicken and many other chicken curries will cherish you forever. And, yes – be sure to brush on some banana chips.
9. Backwaters
Now you have scrolled here, read our version. You will never forget once you play the hunt for Aquamarine Treatment that treats your eyes. Canals are – narrow canals – canals such as snakes – crawling through paddy fields. And you are brought into this romance by Cupid – Houseboats. These Alleppey houseboats are, in fact, resorts-on-float. The chef is onboard, an attendant to serve and a personal sailor – frown only when poor.
10. Elephant Parade
If you are planning your vacation in the month of January and are wondering what to do in Alleppey at this time, do not fret, as there is an ideal option. You can witness the famous 10-day festival at Alleppey, known as Adoor Gajamela. Hundreds of elephants participate in this festival which is embellished with ornaments. You will be surprised to see that each elephant is accompanied by a rider who carries an umbrella for the animal. Make sure you participate in this festival as it is one of the top things in Alleppey.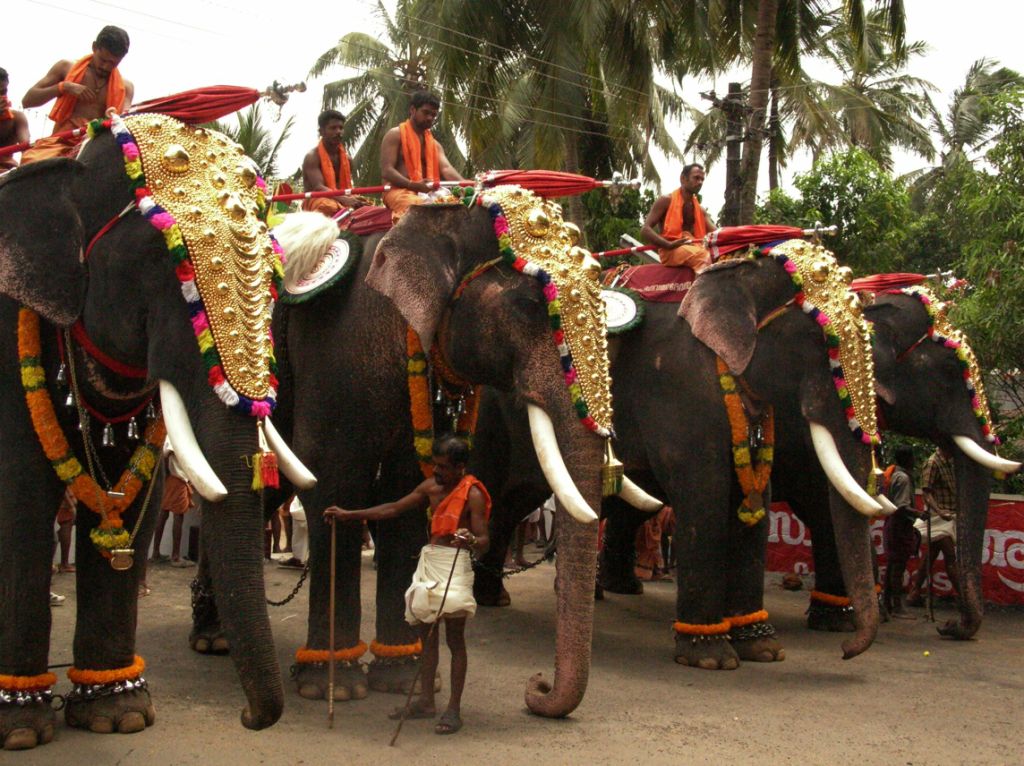 11. Marari Beach
The best way to end a day or vacation is to rejuvenate yourself on the beach. So, if you are looking for a place where you can roam around, there may not be a better place than Marari Beach in Alleppey. This may come as a surprise to you but this beach is very quiet which is why it is best for you to take a walk. You can spend some time here in peace, swimming, and watch the sun go down without the tourist crowd.
Frequently Asked Questions about things to do in Alleppey
Q. Given the condition of the coronavirus, what should be kept in mind before traveling?
A – Some things to keep in mind are hand sanitizers, masks, tissues, and disinfectant wipes. Book your trip well in advance and maintain social distance at all times.
Q. What is the best time to visit Alleppey?
A – The best time to visit Alleppey is from March to May when the weather is dry and comfortable. November to February is also a good time to see Alleppey as winter's effect and the weather is pleasant.
Q. What can I do in Alleppey?
A – Alleppey has many interesting things to do. Alleppey has so much to offer, from canoeing and kayaking to beach hopping, and a magical sunset or a refreshing spa.
Q. What is Alleppey famous for?
A – Alleppey is considered one of the oldest planned cities in India. This quaint little town is famous for its iconic backwaters, beaches, and lagoon. In addition, houseboat cruises attract many tourists every year.
Q. What can I buy in Alleppey?
A – Khadi items, handicrafts, artifacts, spices, and coir products are some of the items that you can buy at Alleppey.
Q. Is Alleppey a safe place for tourists?
A – Yes, completely! Alleppey is completely safe for tourists and safety is the last thing you should bother about when you are visiting Alleppey. However, you should avoid going to the destination during the monsoon as the region receives heavy rainfall.
Related Posts –
Q. Kumarakom or Alleppey which is better?
A – Kumarakom is much more rural and has more luxury resorts than Alleppey. Alleppey gives you the convenience of a city, even if your lakeside resort is a short trip away. Kumarakom is a perfect choice to stay away from the hustle and bustle of the city, whereas Alleppey would be the best option if you are looking for an alternative.
Q. How to reach Alleppey?
A – How to reach Alleppey by air. The nearest airports to Alleppey are Cochin International Airport and Trivandrum International Airport which are at a distance of only 75 km and 150 km respectively. Since regular flights operate from both these airports, there is no difficulty in reaching Alleppey.
Q. Alleppey in which district?
A – Alappuzha district
Q. What to see in Alleppey?
A – Below are the things to see in Alleppey
Arthunkal Church.
Mararikulam Beach.
Alleppey Backwater Cruises.
Alappuzha Beach.
Mullakkal Raja Rajeswari Temple.
Q. How to reach Alleppey from Hyderabad?
A – The most convenient way to reach Alleppey from Hyderabad is to take a connecting flight to Ernakulam and further board a bus or train to reach Alleppey.
Q. How to reach Alleppey from Bangalore?
A – Alleppey or Alappuzha railway station is just 4 km away from the city centre. You can board a train from Bangalore to Allappuzha. To go from the railway station to the main city, you can either hire a taxi, auto rickshaw or board a bus.
Q. How to reach Alleppey from Delhi?
A – Since Alleppey does not have its own airport, there is no option to fly from Delhi to Alleppey. Hence, the fastest way to reach Alleppey from Delhi is to take direct or stopover flights which are available till Cochin, from where buses or cabs can be hired to reach Alleppey.
Q. How to reach Alleppey from Chennai?
A – You can reach Alappuzha from Chennai by train. A. Chennai to Alappuzha train takes approximately 13 hrs 53 mtrs. You can catch a train from Chennai and get down at Alappuzha.
Q. How to book Alleppey houseboat?
A – There are many OTA's from where you can book Houseboats, Below is the list of top online companies which offer houseboat bookings
Q. How far is Alleppey from Cochin?
A – Distance between Kochi to Alleppey by Road is 53 Kms
Q. How to reach Alleppey from Munnar?
A – The Distance between Munnar to Alleppey by road is 176KM. The aerial distance from Munnar to Alleppey is 103KM. There is a direct cab from Munnar to Alappuzha. The minimum time taken by a cab from Munnar is 4h 44m. The cheapest way to reach Alappuzha from Munnar is by cab to Kochi, then train to Alleppey and it takes 4h 49m. The fastest way to reach Alappuzha from Munnar is by cab to Alappuzha and it takes 4h 44m.
Q. Which are the best Houseboats in Alleppey?
A – Below are the best Houseboat options in Alleppey
Angel Queen Houseboat.
Nova Holidays Houseboat.
Holiday Cruise Alleppey.
Genesis Houseboat.
Pulickattil Houseboat.
Tharangini Houseboat.
Prasanthy Houseboats.
Welcome Cruise.
Q. Which are the best Resorts in Alleppey?
A – Below are the best resorts in Alleppey.
1. Erandia Marari Ayurveda Beach Resort – The best among all
2.El Oceano Beach Villa – A cozy retreat
3. Xandari Pearl – For a blissful Kerala-style stay
4. Lake Palace Resort – It's simply heaven!
5. Vasundhara Sarovar Premiere – A luxury resort in Alleppey
6. Lemon Tree Vembanad Lake Resort
7. Deshadan Backwater Resort – Feel closer to nature
8. Ramada Worldwide – In the lap of modern luxury
9. Raheem Residency – A boutique hotel in Alleppey
10. Citrus Retreats – It's an island in the backwaters!
Q. What are the homestay options in Alleppey?
A – Below are the best available homestays in Alleppey
Neela Waters Beach Homestay
Canoe Ville
Casa Evelyn SeaSide Inn
Colonel Beach Villa
Mariya Homestay
Lake Paradise Guest House
Looneydunez On The Beach Homestay
Riviera Residence
Johnson's Homestay
Snehadhara
Chekkal Homestay
Marari Beach Pearl Homestay
Vembanad House