To uncover Asia's unique cultures and extra-special experiences. Here we look at some of our favorite festivals in Asia that go way off the beaten track. Remote Festivals of Asia
May: Saga Dawa Festival – Tibet
Travel to the roof of the world during the Saga Dawa festival and you will have the chance to join thousands of pilgrims from all over Tibet as they gather to pay homage at Mount Kailash, one of the most sacred places. Buddhism and Hinduism.
Many pilgrims will spend up to a month traveling all over Tibet to take part in the festivities, in which monks offer their prayers and blessings to the vast gathering before building a massive prayer pillar. The event takes several hours to create a sense of awe and expectation before the pole is finally set up. Then the time has come for the more devout pilgrims to begin the 'Kora' or pilgrimage around Mount Kailash.
June: Hemis Festival – India (Ladakh)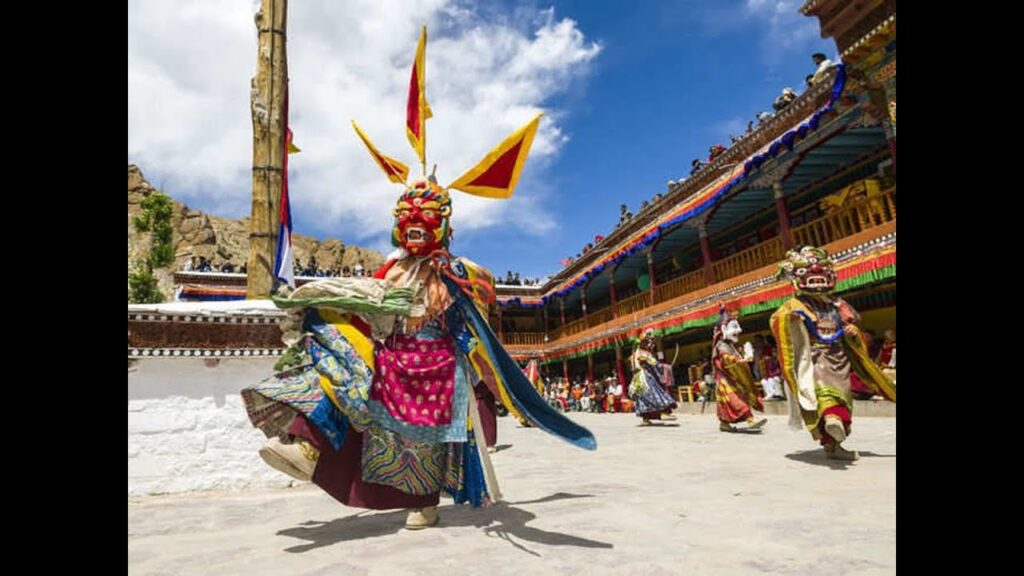 Hemis remembers the Indian sage Padmasambhava who introduced Tantric Buddhism to this region of the Himalayas in the 8th century. The festival includes a wide range of masked dances depicting the life of Padmasambhava and the moral victory of knowledge over ignorance, etc. Several hundred Ladakhi villagers from all over the Indus Valley participate in the festival. In addition to its religious significance, it is time to renew acquaintances.
Many people stand up and drink large amounts of butter tea and barley beer. In short, it is more of a medieval fair than a religious festival that reflects the contemporary cultural life of Ladakh.
July: Naadam Festival – Mongolia
This UNESCO-listed festival is a mass gathering of local tribals in Ulaan Baatar. Watch local competitors test their courage, strength, and courage with three "masculine" sports of archery, horse racing, and wrestling. Discover a unique nomadic culture and traditional hospitality in the land of Genghis Khan.
October: Jambay Lakhang Festival – Bhutan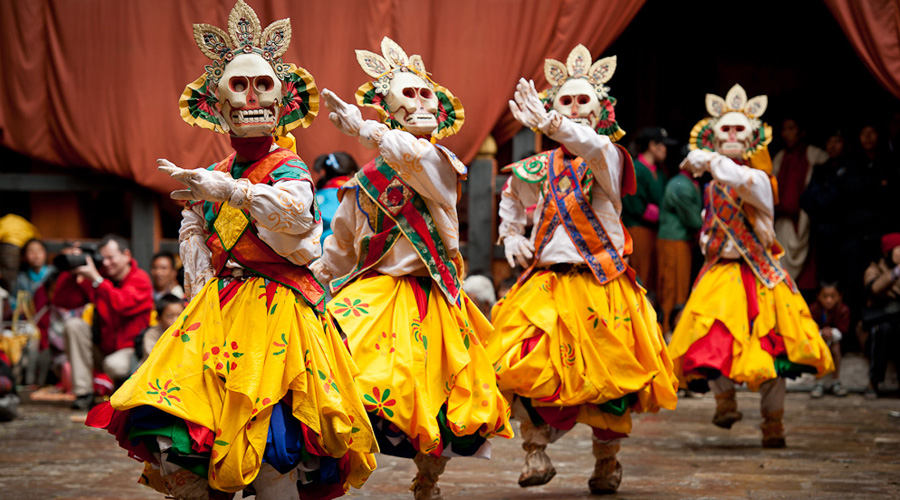 A hugely popular religious festival that takes place every autumn in one of the holiest Buddhist temples in Bhutan. Considered to be one of the most spectacular, the festival lasts for five days and the highlight of the festival is the fire blessing ceremony 'Mewang', where devotees attempt to jump into the flames to ensure good luck and perform ritual naked dances ( 'Tercham'). 'Dance of Treasure'), designed to bless fertile women and allow them to conceive.
Celebrated in the first week of December every year, the Hornbill festival brings together 12 Naga tribal groups, including Konyak, Ao, Angami, Sema, and Rengma, to transform the festival grounds into a traditional Naga village with their own distinct and unique style. gather for. The sound of log war drums and the song of headhunting ceremony accompanied by brutal traditional attire with tattoos creates an exciting atmosphere. There will be traditional Naga dances, songs, games, and other activities performed by various Naga tribes every day, highlighting the cultures and traditions of the tribal people.