Adventurer's Guide to La Paz: Big whales, the largest fish in the world, and a host of beach activities call ocean lovers to Mexico's Baja California peninsula. Jacques Cousteau once called the Sea of ​​Cortés "the world's aquarium". Separating Mexico's Baja California peninsula from the country's mainland, it is one of the planet's most biodiverse bodies of water, home to approximately 900 species of fish and 39% of the world's species of marine mammals.
One of a handful of destinations where travelers can snorkel with whale sharks in the wild, its warm waters are also a haven for windsurfers, kitesurfers, and divers. If the Sea of ​​Cortés is one of the most fascinating sea glasses in the world, then visiting La Paz is like getting a full-access pass to the show.
The city of about 290,000 residents overlooks a bay on the east coast of Baja California Sur, a two-hour drive north of Los Cabos. For decades, local government agencies have worked to ensure that the desert-meets-marine destination serves as a thriving ecotourism sanctuary for marine life. And while La Paz's vibe is certainly more laid-back than sleek Cabo, an impressive selection of seafood restaurants, shops, and cultural attractions await travelers amidst the nature-focused diversions along the city's Malecón (boardwalk).
For optimal weather and wildlife viewing, visit La Paz and its Baja neighbors in winter: whale sharks and gray whales have migrated south into the Sea of ​​Cortés, there's plenty of sunshine, and temperatures are mild (but still warm). Here are four of our favorite La Paz adventures, along with more chill experiences we recommend adding to them.
Spot Gray Whales and Snorkel with Whale Sharks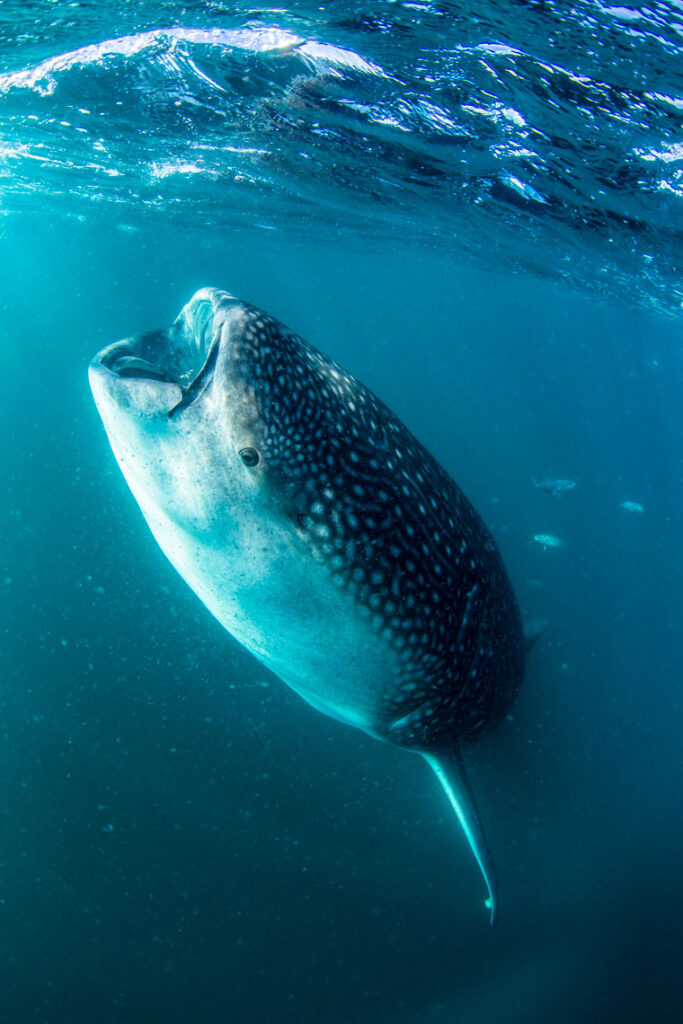 Every year between January and March, gray whales migrate to the warm waters of Baja California Sur to breed and give birth to their calves. The pods congregate in the Pacific Ocean lagoons around the peninsula, including Ojo de Libre, San Ignacio, and Magdalena Bay, a designated gray whale sanctuary. From La Paz, whale-watching tours leave daily (settle down – it's a three-hour drive), where travelers wait in dormant pangas (small boats) a few yards away for the friendly gray giants.
While they are not actually whales, spying whale sharks – the largest fish in the world – in the wild is still a thrill. This opportunity draws snorkelers to the shallow waters off the coast of La Paz between November and April. Visitors head out in short skiffs with guides to glide across the water next to school-bus-sized giants. No Touching: Residents and local officials have made protecting their marine life a priority, with strict regulations to ensure the safety of whale sharks, including limiting the number of boats allowed in the bay at a given time.
Next: Get out on the town with a stroll along La Paz's Melcón, where you can eat fresh seafood at Nemi, sip small-batch mezcal at La Miserable, and admire the colorful sculptures of Colectivo Tomate. Don't miss the Museo de Arte de Baja California Sur, home to permanent and rotating exhibitions from major Mexican artists.
Skimming on the Top of the Bays
Professionals come to La Paz to make a pilgrimage to the fishing village of La Ventana (a 45-minute drive to the southeast), which is one of the world's top spots for kitesurfing and windsurfing – the bay's frequent northern run from November to April. Winds blow. For travelers whose water-sports fun is easier said than done, the calm, protected waters around La Paz are perfect for stand-up paddleboarding.
Next up: Trade the board for a beach towel and claim your spot on one of La Paz's pristine beaches. Protected from the wind, the popular Playa Balandra has earned recognition as the best stretch of sand in Mexico; Playa Pichilingue is quiet but in front of a pair of great seafood restaurants; And Playa El Coromuel has the palapas covered. Travelers all craving beach time can book Villa Marlin, a six-bedroom retreat from Onefinestay, overlooking the Eastern Cape's Bahia de Los Muertos, about an hour east of La Paz.
Snorkel with Sea Lions at Isla Espíritu Santo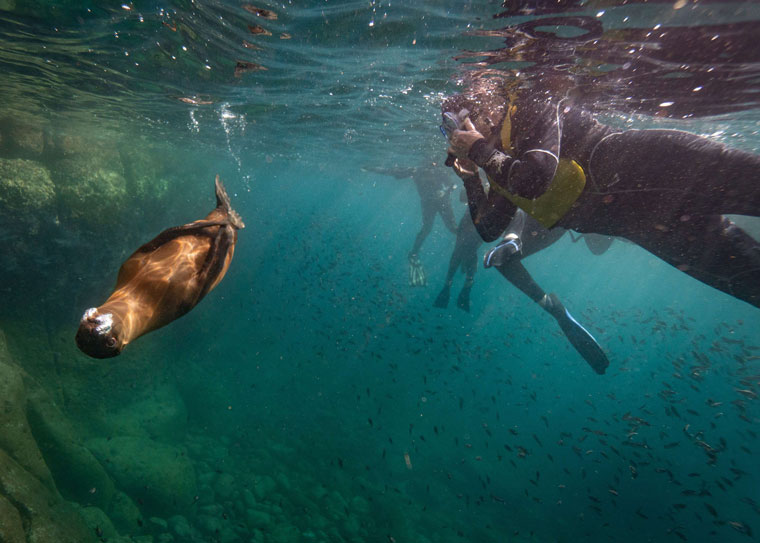 Isla Espiritu Santo, a 45-minute boat ride north of La Paz, is a cacti-dotted protected area known for its volcanic cliffs, beaches and sea caves, and vibrant coral reefs. Dozens of fish species, as well as a colony of manta rays, dolphins, and sea lions, make their home in the clear waters surrounding the island – Travelers can don wings and snorkel and play with the puppies. Families and intrepid travelers can ask their advisor to arrange an overnight campout – Robinson Crusoe-style – shelter.
Next up: Uncruz Adventures spends a day anchored off Espiritu Santo on several sailings, including snorkeling off Isla San Francisco and Los Islotes, a full day spying marine life at sea, and a mule with a ranchero in remote Bahia Includes ride and dinner. Leader Verde. The itinerary provides an excellent, intimate introduction to the biodiversity and culture that La Paz and its surroundings have to offer.
Hit the Trails – on Foot or on Two Wheels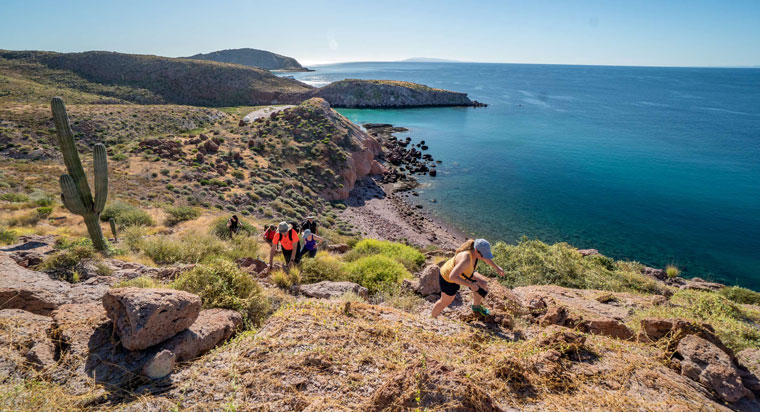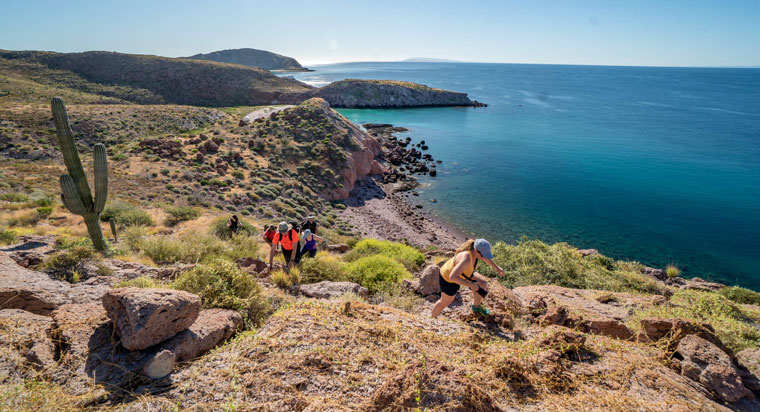 Most La Paz adventures take place on the water – and for good reason! — but don't sleep in the desert landscape of Baja California Sur. Trails for all levels, from short hikes to the surrounding Sierra de la Laguna peaks, to sandstone caves overlooking the city (Cerro de la Calavera), with views over the beach (Balandra Bay) To trek to the middle summit. La Paz's circuit of mountain-biking trails has made the destination a popular spot for rock-hoppers as well.
Next Up: Set off for one of the area's historic towns, which all make worthy day trips, or even overnights, all on their own. In the former mining town of El Triumfo, explore the Museo Ruta de Plata (Silver Route Museum) and its El Minero restaurant. And in the pueblo mágico town of Todos Santos, boho boutiques, artists' workshops, farm-to-table restaurants, and surf breaks ranging from beginner spots to big-wave behemoths have convinced many travelers it's a relaxing escape. One of Mexico's best-kept secrets.
Similar Articles