Hop from winery to winery as you explore Australia's oldest wine-making region on the Hunter Valley Tour. You'll be exposed to some of the best cellar doors in the country and discover the unique wine production process. We'll take you through the stunning landscape of the Valley, providing you with a fascinating introduction to this part of Australia. Hunter valley wine country – Australia.
HUNTER VALLEY

The Hunter Valley is one of Australia's best-known wine regions. The region has played a pivotal role in the history of Australian wine as one of the first wine regions planted in the early 19th century.
There are more than 150 wineries dotted over the rolling green hills of the region, and collectively they've accumulated 180 years of experience in growing and fermenting grapes to make our favorite reds and whites
Our boutique wine tasting tours are suited to wine enthusiasts of all ages and knowledge. You will get that personalized feeling of being welcomed and treated as our special guest.
If your favorite wine is a drop of crisp smelling or you want to finally know what tannins are, it's time to go on a wine tour.
Wine tasting tours include a visit to the Hunter Distillery (optional).
We take time to pop into one of the many Hunter Valley Cheese and Chocolate outlets, to sample some amazing locally made artisan products.
You will time to unwind over lunch with a glass of wine.
HUNTER VALLEY |Description
Leave Sydney around 7 or 8 in the morning to reach the Hunter Valley by 11 AM. Head straight to the first winery for the day to avoid the crowds and get a head start.
Leogate Estate can be your first stop. The staff at this winery, like all the other ones, is extremely helpful and friendly. They will guide you through a tasting that would include both white and red wines. You can ask to start with the 2014 Brokenback Semillon which is a slightly acidic white with lots of citrus notes. You can end your tasting with the 2017 Late Harvest Semillon which has a slightly sweeter finish.

Next, you can head to Hermitage Road Cellars, which offers both great wine and cheese. This winery has varieties from multiple boutique wineries. They are available to both sip and purchase, a deal you can't miss. Try the salmon-colored Lisa McGuigan Silver Moscato, a sparkling wine, blended Muscat, and Frontignac grapes. You can pair this with the Binnorie Dairy cheese and experience how the cheese changes the flavor of the wine. Another cheese to bite on is Labna, a Middle Eastern-style cheese.
Finally, Ernest Hill Winery. Dating back to the 1960s, their must-tries are the 2017 Semillon and the 2016 Shareholders Shiraz. You know what can get better than tasting high-quality premium wines, standing in the backdrop of the Brokenback Range, and the soft sun caressing your face? A kangaroo sighting. Not everyone is greeted by these marsupials, but we hope you get lucky.

Wine and cheese are the couples that may change your life, but nobody can deny lunch. So factor in a visit to The Church. Order a platter of salami along with stellar local varietals from the cellar at Usher Tinkler Wines. Once your stomachs are full, you can visit the Hunter Valley Gardens. Take a leisurely walk around the rich flora or just sit by the lake and relax. Spend your afternoon in peace.
Before heading back to Sydney, right before dusk sets in, hop onto a hot air balloon. Nothing beats the spectacular aerial view of the wine region as the sky dons changing hues of dusk.
Itinerary
07:30 AM: Pick up from hotel
11:00 AM: Visit Loegate Estate
01:00 PM: Visit 2017 Late Harvest Semillon
01:30 PM: Head towards Hermitage Road cellars
03:30 PM: Visit Ernest Hill Winery
05:30 PM: Drop off at the hotel
Memories
Experience the beautiful Hunter Valley Wine Tasting Region Door To Door and in style aboard our modern air-conditioned vehicle. This valley is a bucket-list essential and a day trip to Hunter Valley is all it takes to experience Australia's oldest wine region. A stunning landscape and a three-hour train ride later, treat yourself to the iconic white wine Semillon.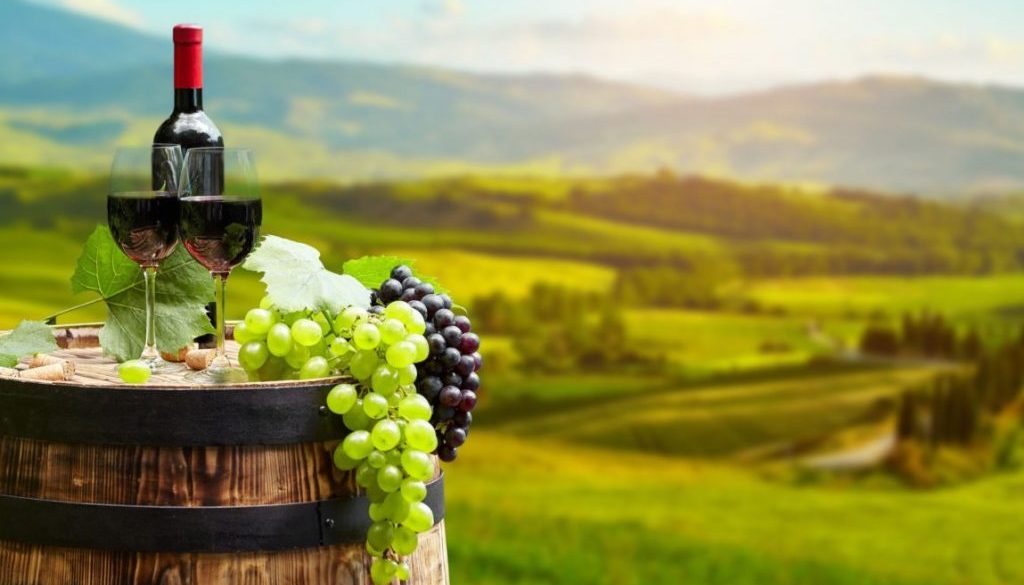 Experiences
Visit The Hunter Valley Gardens
Drive A Rally Car
Take A Hunter Valley Helicopter ride
Take a Hot Air Balloon Flight
A Sweet Treat at the Hunter Valley Chocolate Company
A Change of Spirits at The Matilda Bay Brewhouse
Related Post – BLUE MOUNTAINS – AUSTRALIA
Frequently Asked Questions – Hunter Valley Wine Tasting Tours
How do I make a booking?
It's easy to make an online booking. Simply click on the BOOK NOW button below to get started.
We accept payment by Eftpos, Visa, Mastercard, or cash. We do not accept AMEX. Note we do not charge any booking fees or credit card charges.
How do I check if seats are available?
You can check availability for all tours running in the next week on our 7-day calendar or enter your preferred date into the calendar to check future dates. 'Check availability' here
If seats are not available, please contact us and we will advise if a second tour bus will operate on that day.
Can I book via email or over the phone?
Yes, you can book by phone or email, however, you won't receive the $15 per person discount for a direct online booking via our website and you will also pay at the time of booking.
Do I pay when I make a direct online booking?
No. Our policy is "Book Now, Pay Later". Your booking reserves your seats on the tour, you can pay your driver/guide on the day of the tour. We hold your credit card details as a guarantee for the booking and to cover our 48-hour cancellation policy (applicable to our daily public tours. Note a different cancellation policy applies to small groups of 5 or more people and all private charter tour bookings). We believe this gives you and everyone in your booking the flexibility to pay on the day and pay separately if you wish to.
How do I pay on the day and can my guests pay separately?
Your driver/guide has a debit/credit card payment machine on the bus. You can pay by Eftpos, Visa, Mastercard, or cash. We do not accept AMEX. Everyone in your booking can pay on the day giving you the flexibility to pay separately if you wish to.
What is your cancellation policy?
Notice of cancellation is required in writing via email to our office.
For groups of 5 or more people, the cancellation period is strictly 7 days.
For 1 to 4 persons the cancellation period is 48 hours. i.e no later than 9:00 am two days before your tour.
No shows – If you do not board the bus at the allocated time you will be considered a "No Show" and liable for the full tour amount.
The cancellation charge is the full tour cost.
General Tour Information
Who will be the driver/tour guide on the day?
We have a team of a professional, knowledgeable, and friendly team of drivers/guides. You will travel with Paul, Ian, Neil, Rachel, Derek, Colin, Bruce or Nigel. We don't confirm your guide in advance because staff availability is subject to change.
How many people will be on the tour?
We specialize in small group tours. Our fleet caters for groups of up to 14, 17, or 20 guests maximum. Depending on demand on the day we will send out the appropriate vehicle/bus size.
We can also cater for large group private tours of 30 or 50-60 people through a charter arrangement of large coaches.

What kind of transport is used?
We have the best fleet of small group touring vehicles of all wine tour operators in Sydney, the Hunter Valley, and Newcastle. We exclusively operate a small fleet of Mercedes Benz and Toyota mini-coaches, all fitted with seat belts, heating/air-conditioning.
What times do the tours depart and what is the duration of the tours?

SYDNEY: The full-day tours depart Sydney CBD around 7:30 am and return around 6:00-6:30 pm. Pick-up commences from 6:45 am onwards. Check your booking confirmation for your pick-up time and arrangements.
THE HUNTER (full-day tours): The full-day tours commence at the first winery around 10:00 am and finish around 4:00 pm. Pick up from your Hunter accommodation commences at 9:15 am. Check your booking confirmation for your pick-up time and arrangements.
THE HUNTER (half-day tours): The half-day morning tours commence at the first winery around 10:00 am and finish around 1:00-1:30 pm. Pick up from your Hunter accommodation commences at 9:20 am. The half-day afternoon tours commence at the first winery around 1:00-1:30 pm and finish around 4:00 pm. Check your booking confirmation for your pick-up time and arrangements.
NEWCASTLE: The full-day tours departed Newcastle around 9:00 am and returns around 5:00-5:30 pm. Pick-up commences from 8:20 am onwards. Check your booking confirmation for your pick-up time and arrangements.
How long is the trip from Sydney to the Hunter Valley?
The Hunter Valley is 150 km north of Sydney. It takes a little over 2 hours of travel time to the Hunter Valley Wine Region. We stop en route in the morning for a comfort stop and optional quick morning tea/coffee (at your expense).
Does the tour still depart if it's raining or if bad weather forecast?
Yes. The weather is not crucial to the tour as all wine tastings and meals are conducted indoors. If the rain is pouring, don't worry, the wines will be pouring too, and you enjoy a day of wine tastings in the Hunter Valley!
What locations do you pick up from?
We pick up from convenient locations around Sydney. See the list of pick-up locations Click here for full pick-up details and a map of all our Pick Up Points.
Can I request an additional pick-up point that's not on the list?
Generally, we do not offer additional pick-up locations, however, if you wish to Contact Us to submit a request and if we are able to make an additional stop we will do so, but no guarantees.
Tour Itinerary
How many wineries do we visit on the tour?
Visit our compare tours page to see how many winery visits are included on each tour.
Is lunch included on the tour?
We stop for lunch at the Matilda Bay Brewhouse Café where you have a choice to either do the tour café lunch, which is available for $25 per person, or purchase your own from the café on the day. Check the lunch options/menus here.
Are dietary requirements for lunch catered for?
Yes, the tour lunch can cater to gluten-free & vegetarian options. If your dietary requirements are more specific than this, please make a note when making your booking, so that we can advise the restaurant of your particular requirements the day before. You may like to consider the "Buy Your Own Lunch" option where you will have more choice and variety and cater to all dietary requirements.
What kind of wines and how many will you get to try?
Hunter Valley Semillon is widely considered the iconic wine of the region but the Hunter produces wine from a variety of grapes including Chardonnay, Verdelho among the whites and Shiraz, Cabernet Sauvignon and Merlot among the reds.
Each of the wineries/cellar doors will offer a selection of around half-a-dozen of their wines to taste. You'll typically try 50-50 reds and whites and maybe even try a a sparkling and/or finish with a dessert wine.
If there is a wine varietal in their range that's not included in the winery's selection on the day, feel free to ask the winery staff if you may taste a different wine, as they will be keen to showcase wines you're most interested in sampling.