Free things to do in Edinburgh: Are you planning to visit the Scottish capital for the Hogmanay Festival on December 31st? Why not come earlier and spend more time in Edinburgh and discover its great attractions this winter? What is already a beautiful city is even more alluring when bathed in the winter sun, dusted with frost, and buzzing with the Christmas spirit, so there is no time like the festive season!
National Galleries of Scotland
Not one, not two, not even three, but four buildings at Edinburgh House are an amazing collection of art and all worth seeing. And, apart from a few paid-for exhibitions, all National Galleries of Scotland are free admission. Princes Street in the city center is where you go national to see the iconic works of 14th – 18th-century European masters of art; Then take a stroll through the nearby National Portrait Gallery, which sits between two buildings in a spectacular sculpture park, before ending the day at the Modern gallery.
Why go this winter? Obviously for the arts… but there are also still life drawing sessions on certain dates at the national and drop-in easel sketching workshops on Portrait where you can let your creative flair free.
The National Museum of Scotland
Seven levels of spectacular exhibitions await you at this charming free-standing attraction in Edinburgh's picturesque Old Town. The National Museum of Scotland is filled with interesting exhibits and insights into science and technology, fashion, the natural world, and art and design that will keep you engaged throughout the day. Get amazing insight into a traveling Scottish gallery from Scotland's prehistory to the present day.
Why go this winter? Are you fascinated by science? Science Saturday sessions run on selected days, which means expert talks, practical activities, and science demonstrations. Immerse yourself in the fight against tropical diseases in Parasite: Battle of Survival exhibit from early December. And don't forget to make a note in the diary to remember Tyrannosaurs from January 23rd – a comprehensive exhibit using innovative technology to help bring the most feared and revered dinosaurs to life!
Royal Botanic Gardens
Proving that gardens aren't just for summer, visitors can appreciate the gorgeous winter landscapes of the Royal Botanic Gardens, which are divided into three themes and span an impressive 70 acres. Discover seasonal flora and fauna as well as trendy sculptures and installations. There is a fee for Victorian glasshouses, but even if you don't want to spend any money, you can still admire the exterior of this stunning piece of architecture.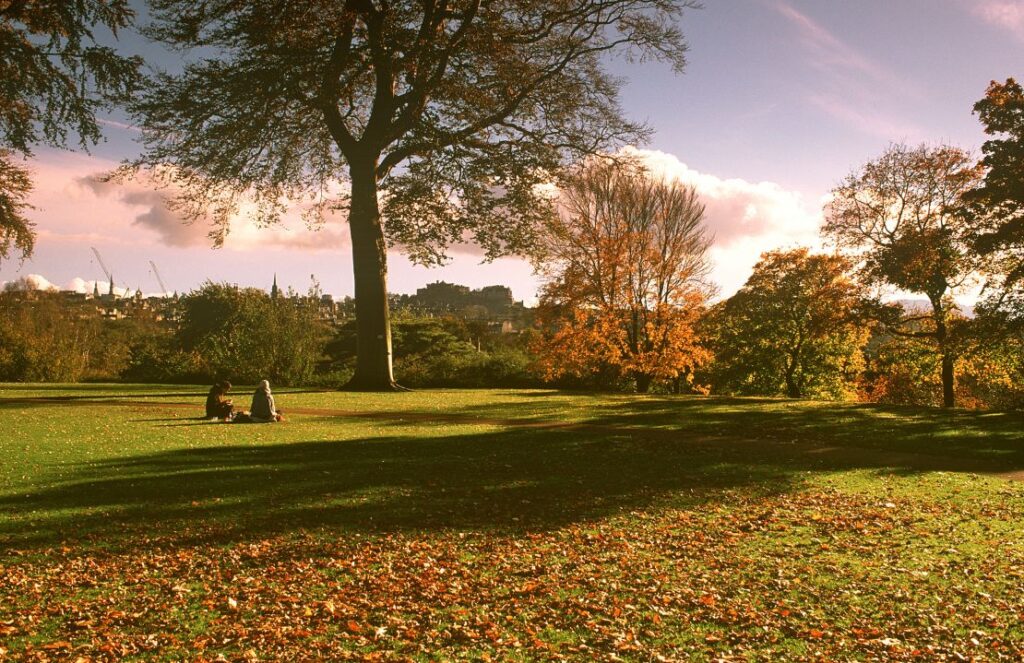 Why go this winter? For information on its history and uses, visit the charming Botanical Cottage in Its Open Door Days. Traveling with your family? Bring them along to meet with the Edible Gardening team on Mondays and Tuesdays in November and develop young people's understanding of the environment.
Calton Hill
Pack your camera because a walk up Calton Hill, a UNESCO World Heritage Site, will reveal some of the best views of Edinburgh. In addition to notable vistas of the city, this is also where you'll find some of Scotland's most famous monuments, including the Nelson Monument and the National Monument. It is also home to the Royal Observatory, which has a visitor center for viewing and which also hosts public events such as astronomy evenings.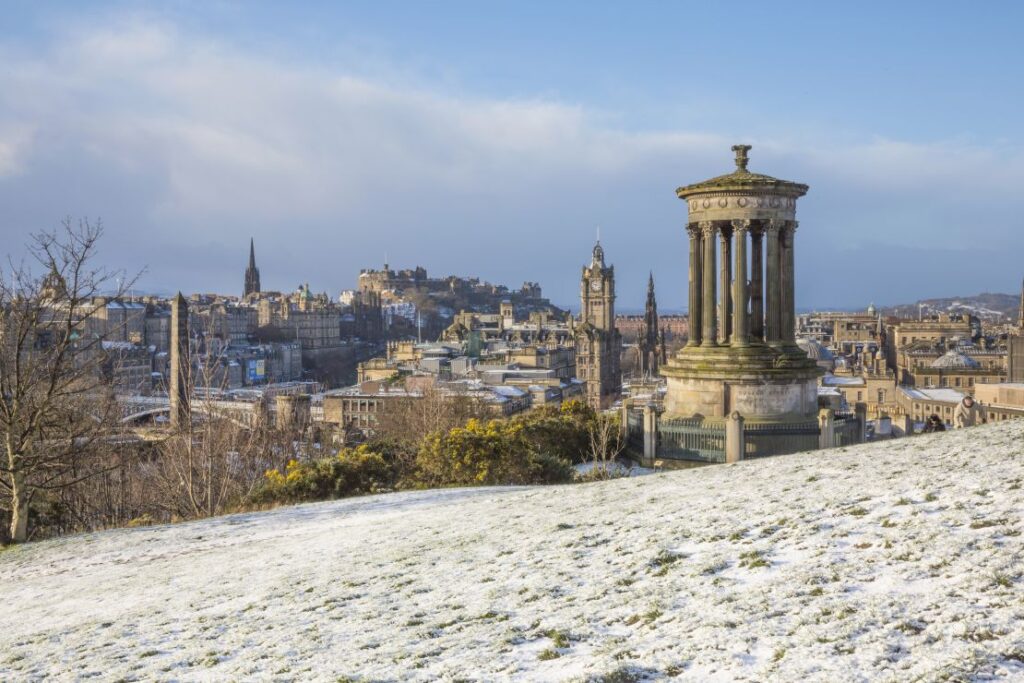 Why go this winter? Catch the sunrise even from its summit – the beauty of a winter sunrise is that you won't need to start the day so early to see it!
Window shopping
Even if you don't want to spend the cash, Edinburgh's lovely shops and markets are worth exploring just for the window shopping spot. From Princes Street to Farmers Market, and from cute boutiques to exclusive Scottish stores, there's plenty to gather inspiration for your wish list.
Why go this winter? 16 November (until 4 January 2022) The East Princes Street Garden will come alive with festive stalls, twinkling lights, and delicious food as the annual Christmas market gets underway. Enjoy panoramic views from atop the Big Wheel, explore the Christmas tree maze or brave a spin on the 60 meters high Star Flyer! Make sure you're there for Light Night when singers from across Scotland will perform and a Christmas tree will be lit on the mound as part of Switch On Light Night.
Similar Articles