Film Shooting Places In Karnataka: We all love watching movies! After all, it provides moments of joy in many ways. While there are so many things that make us like a film, the places where it is shot are the most important. Be it an action sequence, an emotional sequence, or a romantic song, we enjoy the location.
Thus, filmmakers choose their backgrounds carefully. Karnataka, being one of the most lucrative states in the country, has attracted many filmmakers over the years. Here is a list of some film shooting locations in Karnataka that are used for shooting movies in the state.
Coorg
Truly called the 'Scotland of India', Coorg epitomizes the charm of nature. Filled with coffee plantations, this hill station is an ideal destination for nature lovers and adventure enthusiasts. The alluring landscape and natural beauty of this place make it the perfect choice for film shooting. Several Kannada films have been filmed there over the years, such as 'Galipata' and 'Mungaru Male'. The famous Bollywood movie '7 Khoon Maaf' was also shot here.
Bangalore Palace
One of the popular places in Bangalore, this heritage building is known for its amazing architecture. Thus, it has always been a hotspot for the filming of movies. Various films have been shot here, including 'Bharaate', 'Coolie No 1' and 'Rowdy Rathore'.
Hampi
Hampi, a UNESCO World Heritage Site, is a treasure trove of the striking architecture of the Vijayanagara Empire. With the ruins of many palaces, temples, and other pilgrimage centers, Hampi is a perfect place for shooting. Apart from several Kannada and Hindi films, the English film 'The Myth' has also been shot here. Since it is a heritage site, prior permission has to be taken for shooting.
Nandi Hills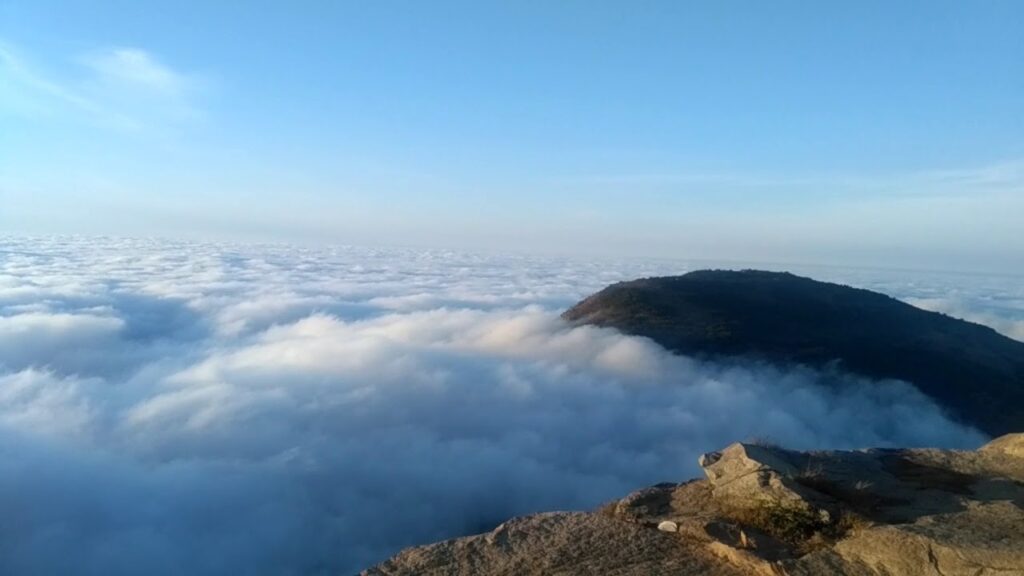 Nandi Hills, one of the most popular getaways from Bangalore, is another place where many films are shot. The enchanting beauty, clear air, and picture-perfect views of Nandi Hills are ideal for movies. 'Potre Loves Padma' is one of the famous films shot here.
Badami Caves Temple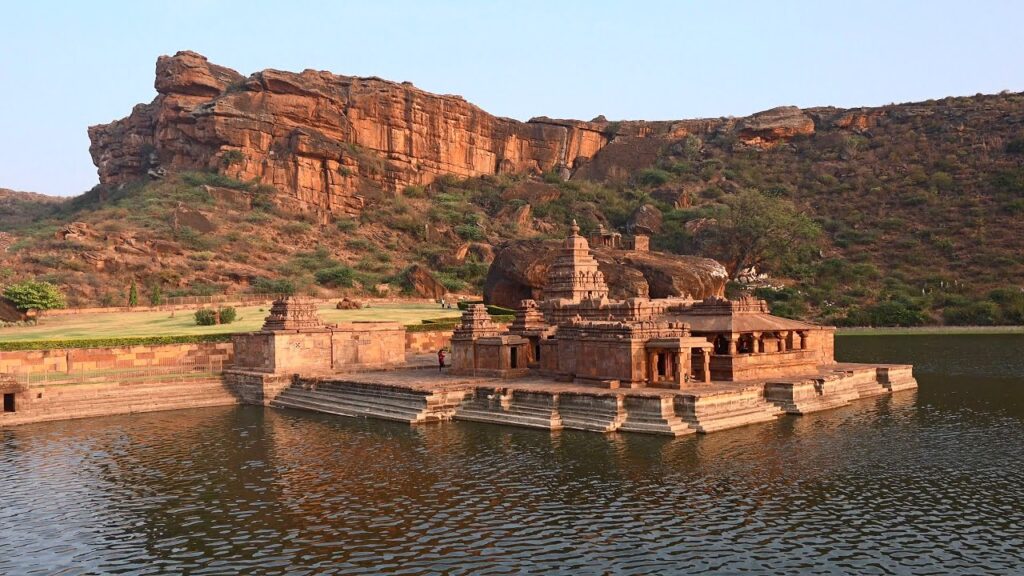 These caves carved out of sandstone are examples of magnificent architecture. Located in Bagalkot, it is one of the most sought-after tourist attractions in the state. Built-in the 6th century by the Chalukyas, the site makes an excellent backdrop for film scenes. Famous films like 'Magdheera', 'Rowdy Rathore' and 'Guru' were shot here.
Shimoga
With the perfect blend of nature, wildlife, serenity, and spirituality, Shimoga is indeed one of the most beloved destinations in Karnataka. The world-famous Jog Falls are among the top filming spots in the region. The pristine beauty of this place mesmerizes the visitors in no time when captured on cameras. The television series, 'Malgudi Days' was shot here. Apart from this, Tamil film 'Kumki' and Kannada film 'Kanooru Heggadithi' have also been shot in Shimoga.
Brindavan Garden, Mysore
There are few gardens in Mysore as beautiful as Vrindavan Gardens. Filled with fountains, colorful flower beds, a serene lake, and horticultural fields, Vrindavan Gardens is a must-visit place in Mysore. Owing to its enchanting beauty, it has also been a top favorite for filmmakers. Many films of the 80s have also been shot here.
No wonder the captivating beauty, architectural grandeur, and natural wonders have kept filmmakers hooked to Karnataka.
Read More About Karnataka