9 Best Places To Visit In India Before You Turn 30: 'The journey of a thousand miles begins with a single step; take that step'. There's no better place to start this journey of thousand miles than the country, which is renowned for its unparalleled beauty, mouth-watering delicacies, heartwarming people, matchless experiences, and much more. India, home to over 1.4 billion people, is a place where one can cherish experiences worth a lifetime. Along with people, scrumptious food, culture, and heritage, India is also one of the best places to get once-in-a-lifetime experiences and truly has a plethora of places to visit before you turn 30. 
With this being said, scroll down and check out the Best places to visit in India before you turn 30.  
9 Best Places To Visit In India Before You Turn 30
Ladakh
Topping the list of 'Best Places To Visit In India Before You Turn 30' is an adventurer's paradise. Over the years, it has become one of the most sought-after destinations and has made its place on every traveller's bucket list. Leh Ladakh, located in northernmost India, is known for its rugged terrain, breathtaking landscape and views, unique culture, mouth-watering cuisine, and unparalleled adventures. With so much to offer by the place, it is no doubt why Leh Ladakh tour packages are so much in demand in the modern day.
Ladakh is abode to some of the most cherished attractions; some of the best places to visit in Leh Ladakh are Nubra Valley, Pangong Lake, one of the world's highest motorable passes- The mighty Khardung La, The Hall Of Fame Museum, and many more attractions that are waiting to be explored by you.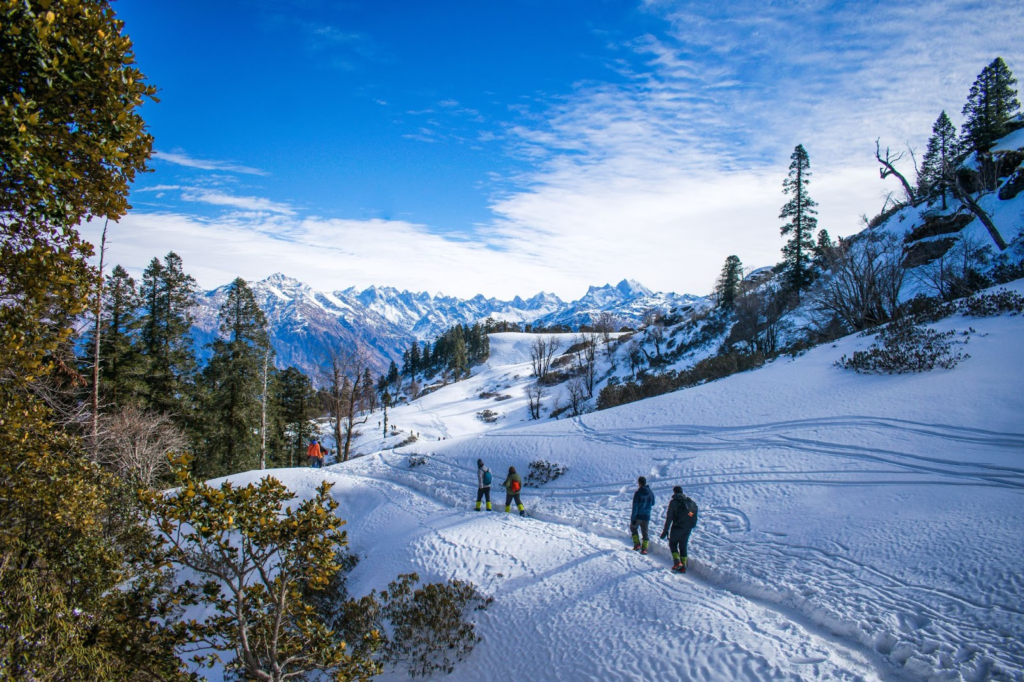 Following Ladakh in this list of best places to visit in India is the place which is renowned for its stunning beauty, serene and tranquil environment, scrumptious food, adventure activities, and jaw-dropping views of the breathtaking and majestic Himalayas; and that location is Manali.
Located in the heart of God's land Himachal Pradesh, Manali in the modern day has become a quintessential destination for those looking for some time away from the daily hustle and bustle and wanting to delve into a period of peace and serenity. Besides being nature's paradise, Manali is also renowned for its cafes and the delicious food they offer, so cafe hopping is quite popular among those who visit Manali.
Some of the best places to visit in Manali are Vashishth temple, Hadimba Temple, Solang Valley, Mall Road, and many more that offer something unique and amazing to those who visit them.
Goa
The party hub of the country, Goa! Located in the southwest part of India is the place to be in for a time like no other. Well, the list of best places to visit in India cannot be considered complete without the inclusion of Goa, the abode of myriad beaches is renowned for its unique nightlife, vibrant beaches, and rich cultural heritage which is different from the rest of India.
Due to these reasons, Goa today is considered to be the best tourist destination. Well, the best destination also has several attractions that take your experience to the next level. There are a lot of things to do in Goa. Attractions like Anjuna Beach- known for its rich and fun-filled nightlife, Baga Beach- famous for organizing some of the best water activities, and Dudhsagar Falls- one of the highest waterfalls in the country are just a few of the many places that Goa is home to.
Meghalaya
'The abode of clouds', Meghalaya is one of the most sought-after destinations in the entire world. Located in the northeastern part of the country, the state is a bliss for those who want to get closer to nature. The entire state is filled with lush greenery that for sure won't fail to make a place in your heart.
Just like the name and the place, the landmarks and attractions too are unique and dispense a taste of nature. Attractions like the double-decker bridge, Mawsynram, Shillong, Cherrapunji, and more for sure will make you familiar with nature's wonders.
God's own country, Kerala, is an immersive experience in itself. Known for its astonishing backwaters, lush greenery, and unique experiences, Kerala is located in the southern part of the country and definitely deserves a spot in this list of Best Places To Visit In India.
Visitors can take a houseboat ride on the backwaters, visit the tea plantations of Munnar, take look into the past with a visit to Fort Kochi, or cherish the gushing of the waterfalls in Wayanad. There's so much that one can do in nature's paradise, making it a must-visit destination for all travelers.
Srinagar
The capital city of the crown of India, and the one which holds the treasures of nature; Srinagar is famous for its natural beauty, vibrant cuisine, and culture and heritage like no other. The city is surrounded by the mighty Himalayas, which take the beauty quotient of this place up a notch.
Srinagar is famous among both nature and adventure enthusiasts as it possesses places like the Mughal Gardens, Gulmarg, Pahalgam, Wular Lake, Pari Mahal, and many more attractions. Srinagar has something for one and all, so pack your bags and head to Srinagar for an experience like no other.
Coorg
Also known as Kodagu, Coorg is a one-of-a-kind destination in the southern state of Karnataka. The destination is known for its beauty, stunning waterfalls, historic forts, rich and diverse history, and ancient monasteries. Besides this, Coorg also has some of nature's best marvels like rolling hills, lush green forests, and picturesque waterfalls.
The hill station of the south has a plethora of bucket list attractions like Abbey Falls, Madikeri Forest, Raja's Seat, Iruppu Falls, and many more landmarks. So get ready and traverse to explore one of nature's best-kept secrets.
Jaisalmer
Time to add some gold to the list of Best Places To Visit In India with the Golden City, Jaisalmer. Owing its nickname to the yellow sandstones used in constructing its buildings, Jaisalmer is perfect for those looking to explore the real Rajasthan.
Jaisalmer Fort, Patwon Ki Haveli, Sam Sand Dunes, and Gadisar Lake are a few attractions one must visit.
Spiti Valley
Does this place even need an introduction, a place that has already found its place in every traveler's bucket list is Spiti Valley. Located in the northernmost part of Himachal Pradesh, the Spiti Valley is perfect for those looking for some adventure with a hint of peace and tranquillity.
Hikkim, Komic, and Kaza are among the best places to visit in Spiti Valley for an unforgettable sojourn.
The country has so much to offer, and with so many places to visit in India, which one are you visiting next? 
9 Best Places To Visit In India Before You Turn 30