Now is the time to cash in on yourself and go on a holiday that you have been eyeing all year. Dig into this easy thing to do in Goa, which will help you find out the sunshine conditions in the best possible way. We know you have a party on your mind! 8 things to in goa for a happening vacation.
Thus, from the above discussion, it can be said that there are a lot of outdoor and indoor things that one can do in Goa. The place is full of adventure and you definitely will not be disappointed to offer it in terms of activities, wine tasting, food, etc.
Things To Do In Goa
1. Watersports
From amateur enthusiasts to skilled aquaphile, Goa's blue waters offer innumerable options. Indulge in pleasant water activities at Baga, Candolim, Vagator, and Anjuna beaches in Goa. Travelers can choose from a wide range of sports such as scuba diving, parasailing, jet ski, windsurfing, wakeboarding, snorkeling, and kayaking.
2. Sunbathing
A beach trip in Goa is one of the definite activities. Soak up the sun on the beach on these palm ridges and cash in on a well-deserved holiday. After all, you are on holiday in Goa. Take as much sunlight as you can and go swimming in the sea. Goa has many beaches. Let's see how much you can cover.
Best beaches in North Goa: Baga, Candolim, Vagator, Anjuna, Calangute
Best beaches in South Goa: Colva, Agonda, Betul, Butterfly, Palolem
3. Cycling – Chorao Island
Explore forest trails on two wheels as you crack through beautiful fields of golden grass and ubiquitous coconut trees. Among the best things to do in Goa, cycling on Chorao Island will also help you relax and gain perspective. Remember Alia Bhatt cycling with Shahrukh Khan in Dear Zindagi? Those who are avid bikers will surely enjoy this experience.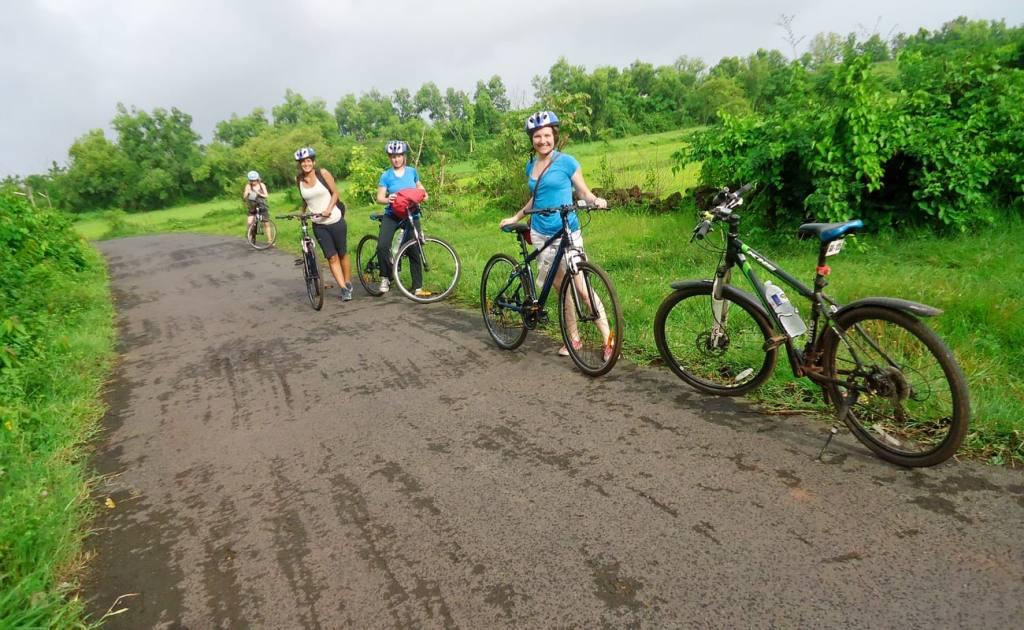 4.'Silent Noise' Party
One of the quietest things in Goa is attending a silent noise party in Palolem, Goa. You don't have to worry about the sound restriction after 10 p.m., the headphones keep your movements overnight, without disturbing anyone. Therefore, party as much as you want to be conscious of the environment and the people around you. It is a unique experience for the party, nonetheless.
5. Club Hopping
There is one thing about nightlife in Goa – it never disappoints you. For each Glitzy club that has been shut down, there are five others in the line waiting to replace it. Given below is a list of the best nightclubs, which is definitely a must-visit in Goa.
A. LPK – Love Passion Karma
Location: Nerul, Candolim
Hours: 9:30 pm – 3:30 am
USP: Cheap alcohol, pulsating music, and the terracotta interiors
B. Club Cubana – Nightclub In The Sky
Location: Arpora Hill, North Goa
Hours: 9:30 pm – 4:00 am
USP: Multi-leveled dance floor and bars, Jacuzzi – enough said!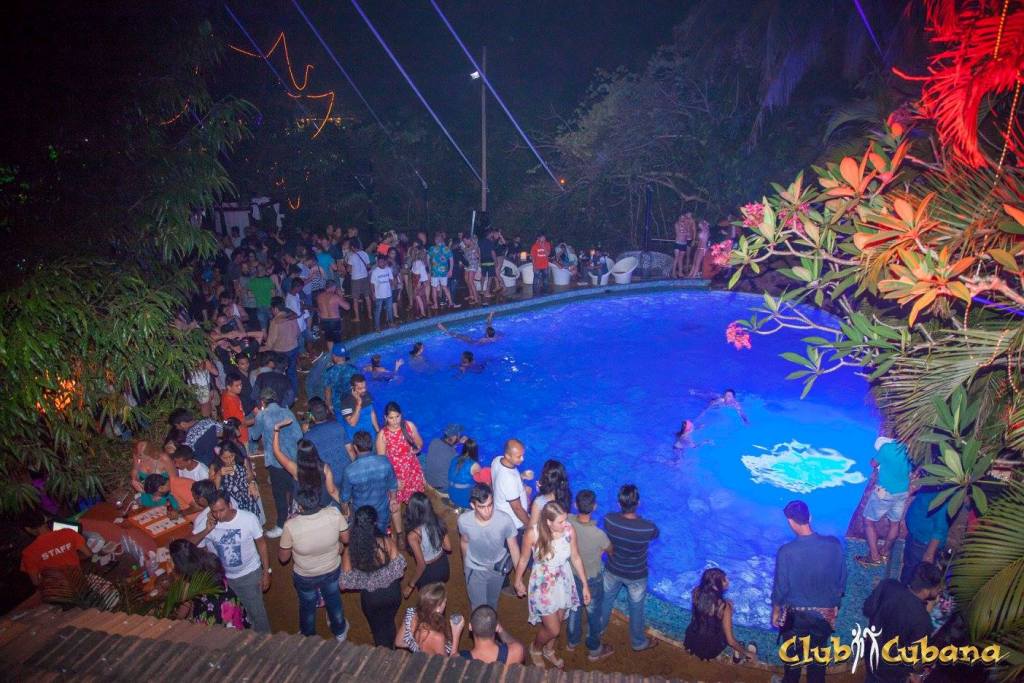 C. SinQ – For An Exclusive Party In Town
Location: Aguada Road, Candolim
Hours: 10:00 pm – 2:00 am
USP: Private party suites, Renowned DJs
6. Mandovi River Cruise
Among the offbeat things to do in Goa, the Mandovi River Cruise offers a unique coastal Goa experience. The two-hour-long sunset cruise also includes an entertainment show and dinner. One can also choose to stay overnight. All cruises take place next to the Mandovi bridge from the Santa Monica jetty.
7. Dudhsagar Falls
December is the time when the Dudhsagar waterfall in its full form appears fiercely fierce and gives quite a stunning performance. It is located inside Mollem National Park. So, if you have any kind of travel plan on your itinerary, you should not miss the falls. You can even go to the Fall to add thrill to your experience. It is one of the most amazing attractions in Goa. If you fell last time, make sure you cross them off your bucket list this time.
8. Hot Air Balloon Ride
Hop on a hot air balloon in Goa for an aerial view of the sea and its shores. The sensation of elevating your feet up to 2,500 feet can only be experienced in a hot air balloon. It is not only the ride that gives you an incredible experience, but you also get a chance to help the staff with balloon inflation. Why go all the way to Turkey when you can enjoy this experience in Goa but the scenery will be different.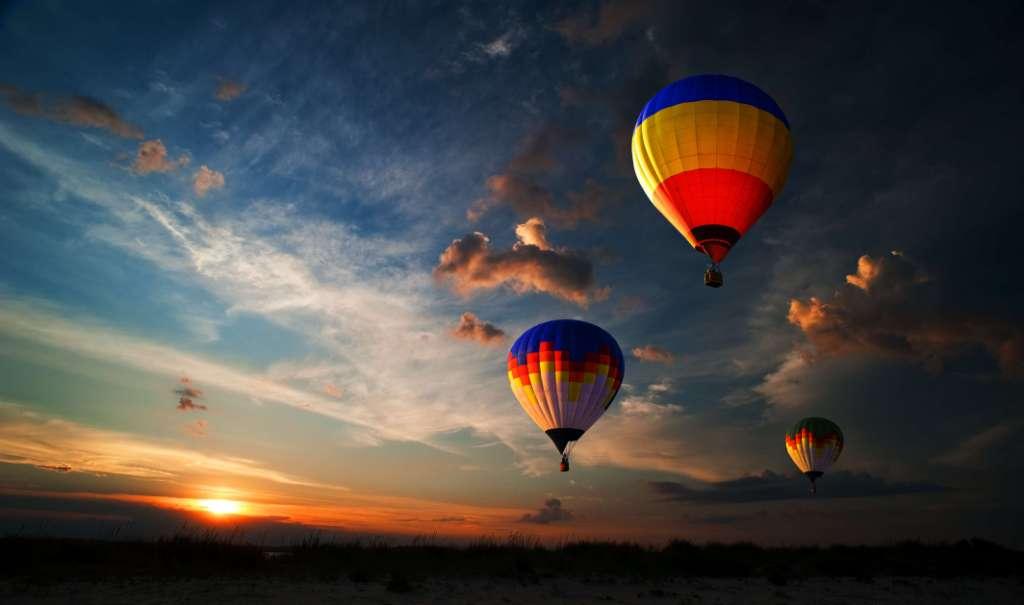 Related Post – Most Romantic Honeymoon Destinations in India
Frequently Asked Questions About Goa
Q. Which part of Goa is best?
A – The places to visit in Goa for Tourists
Candolim and Calangute
Baga Beach and Baga River (Arpora)
Anjuna and Vagator
Panaji (Panjim)
Old Goa
Q. What is Goa famous for?
A – Goa is one of the most preferred destinations among Indian tourists due to its pristine beaches. Dotted with hundreds of impressive beaches in Goa, the incredible coastline of over 100 km offers beautiful views and serenity where tourists enjoy and relax in the sun.
Q. Which time is best for Goa?
A – Mid-November to mid-February: These are the best months to visit the party capital as the weather is pleasantly cool and comfortable. This is the perfect time to relax on the beaches amongst other tourists to make the most of these three months in Goa.
Q. Which language is spoken in Goa?
A – Konkani language, an Indo-Aryan language of the Indo-European language family. Konkani is spoken by approximately 2.5 million people, mainly on the central west coast of India, where it is the official language of the state of Goa.
Q. How is the drive from Bangalore to Goa?
A – The distance between Bangalore and Goa by this route is approximately 570 KM and it takes around 11 hours. However, it is always advisable to check for live traffic updates and use real-time maps to better understand road conditions.
Q. What is the best way to go from Mumbai to Goa?
A – The cheapest way to reach Goa from Mumbai is by bus to Goa and it takes 12h 55m. The fastest way to reach Goa from Mumbai is by flight to Goa International Airport and takes 1hr 20m. The recommended way to reach Goa from Mumbai is to Goa International Airport and take 1h 20m.
Q. Is Mumbai Goa Highway good?
A – The road trip from Mumbai to Goa can be considered as one of the best road trips in the country where you can experience the immense natural beauty. This 600 km journey from Mumbai to Goa takes you through some of the most beautiful sights in the country on wonderfully paved roads.
Q. What is the best way to go from Goa to Hyderabad?
A – The fastest way to reach Goa from Hyderabad is by flight to Goa International Airport and takes 1hr 20m. The recommended way to reach Goa from Hyderabad is to Goa International Airport and take 1h 20m. Flights from Go Air, SpiceJet, AirAsia, etc. Buses from Orange Tours & Travels, SRS Travels, Kadamba Trans.
Q. How is the way from Hyderabad to Goa?
A – The Hyderabad to Goa road trip is a long journey, taking around 13 to 14 hours, but it is one of the top road trips in India that you will enjoy! The route is marked with excellent sights and experiences. Driving through the Western Ghats will be one of the highlights of your trip.
Q. Which is the coldest month in Goa?
A – The coldest month is January with an average maximum temperature of 28 °C (82 °F). July is the wettest month. If you are not a big fan of rain then this month should be avoided. January is the driest month.
Q. How safe is Goa?
A – Goa is very safe even for solo travelers. But if you have bad luck then you may encounter a madman anywhere in the world. Goa is no exception. So it is always better to be safe.
Q. Which is the best area to stay in Goa?
A – Baga and Calangute are the most popular and busiest places to stay in Goa, close to nightlife, hotels, restaurants, and the famous Saturday night market. Candolim and Sinquerim have much more to offer but are more advanced.
Q. Which are the best hotels in Goa?
A – Below is the list of hotels in Goa
Taj Exotica
Alila Diwa Goa
Grand Hyatt Goa
Vivanta By Taj
Goa Marriott Resort And Spa
Park Hyatt Goa Resort And Spa
Cidade De Goa
Planet Hollywood Beach Resort
Ramada Caravela Beach Resort
Highland Heritage Goa
Novotel Goa Resort And Spa
Kenilworth Resort And Spa
Deltin Suites
Hard Rock Hotel Goa
Fortune Acron Regina
DoubleTree By Hilton Hotel Goa
Shanti Morada
The Lalit Golf And Spa Resort Goa
Dona Sylvia Beach Resort
Resort Rio
Q. Which are the best beaches in Goa?
A – Below is are the best goa beaches.
Morjim
Baga
Candolim & Calangute
Sinquerim
Arossim
Majorda
Benaulim & Varca
Mobor
Cola
Palolem