7 hot springs in Utah: Nothing says ultimate relaxation like an hour or two spent soaking in the warm waters of a natural hot spring.
Utah is filled with beautiful landscapes ranging from towering sandstone cliffs to towering and uniquely shaped rock formations. While these megaliths are as impressive as they are breathtaking, what you might not know is that Utah is also home to some pretty spectacular hot springs.
Scattered across the state, these hot springs promise to relax your muscles and restore your body for the epic journey that still awaits you after spending a day hiking through Zion National Park. Still working. From the mineral-rich waters of Mystic Hot Springs to the spring waters of Red Hill, these 7 heavenly hot springs are worth visiting on your epic Utah trip.
Homestead Crater, Midway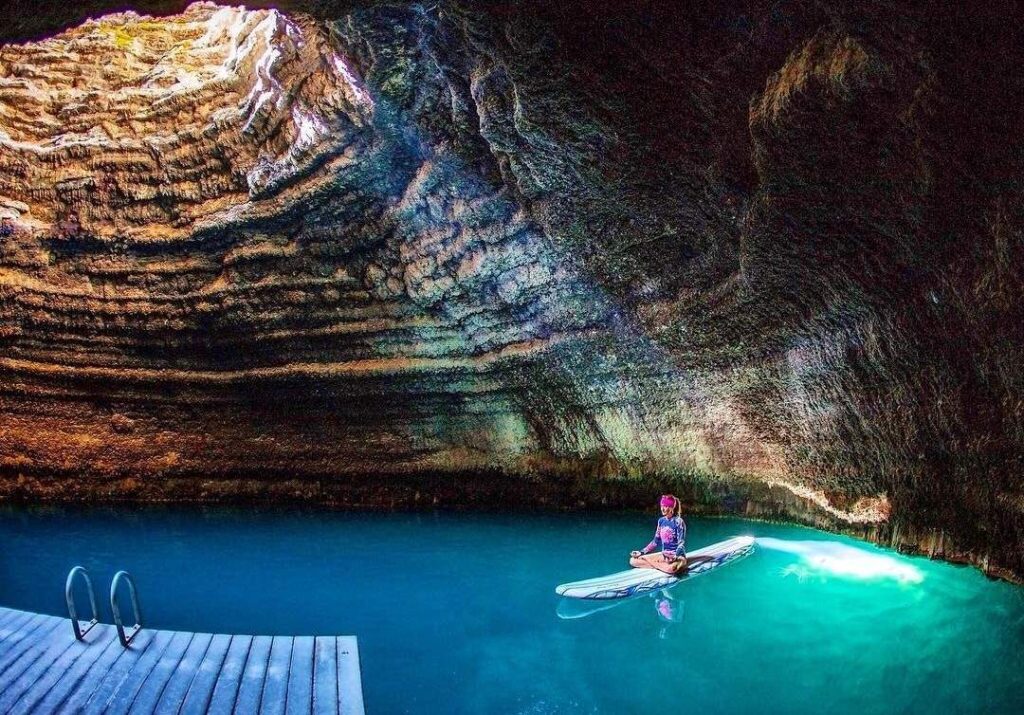 We're not saying we're starting out with the best, but we're also not saying that if you know what we mean. If visiting Homestead Crater, located in Midway, Utah, isn't already on your bucket list it definitely should be. Perched beneath a 55-foot-high limestone tower in the shape of a beehive is a geothermal waterfall just waiting to welcome you to its restorative waters.
Made over thousands of years, these waters are full of minerals and provide the perfect place to relax, clear your mind, and recharge your body's batteries. With sunlight streaming in through the hole in the top and fresh air blowing above the 90 – 96 degree Fahrenheit water, Homestead Crater feels like a magical place indeed.
Gandy warm springs, Millard County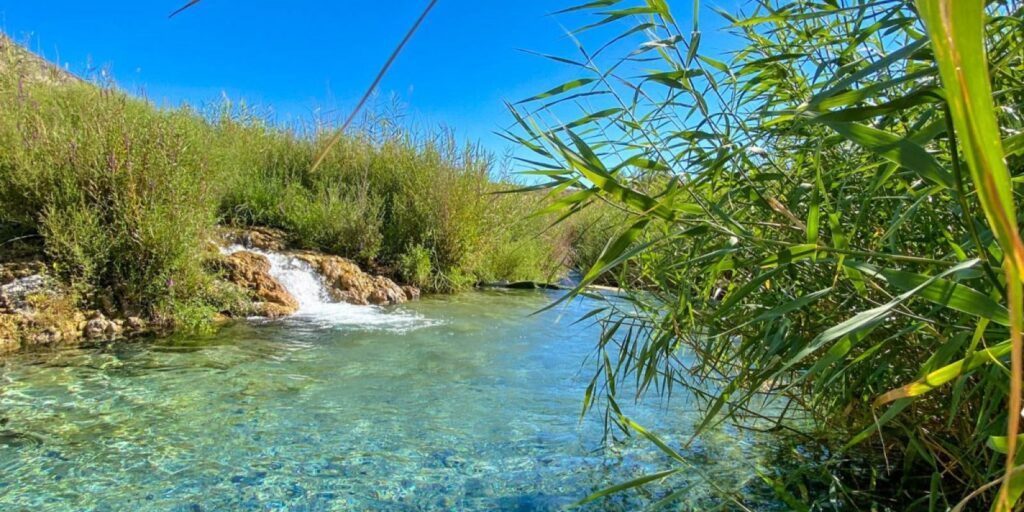 If you're traveling near the Utah – Nevada border in Millard County, the utterly hot, gandy hot springs are worth a visit for your body to recharge and relax. While these hot springs may not seem like much at first, they are actually a very beautiful place to spend time with two different pools for you to choose from.
Both have temperatures of around 80°F, so if you want to make the most of your vacation, be sure to take a dip in these pools. With a small cave, you can swim in on the edge of one of the pools, these waterfalls look nothing short of magical and promise to leave you feeling refreshed and ready to take on the rest of the western desert.
Mystic hot springs, Monroe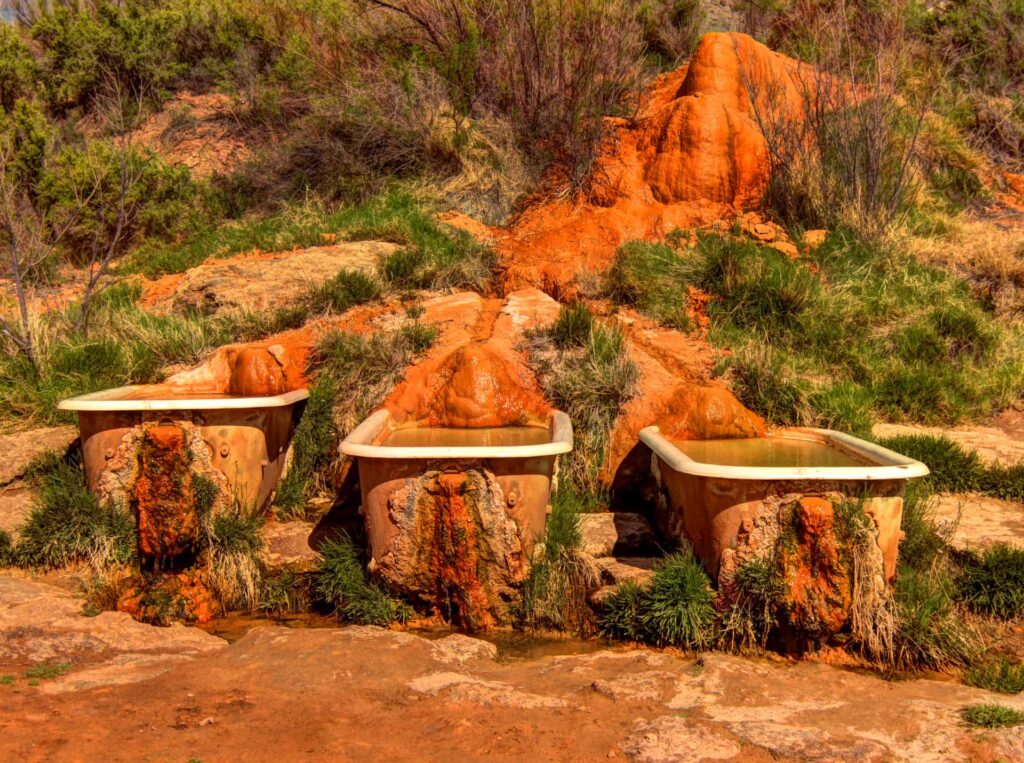 Get ready for the experience of a lifetime at Mystic Hot Springs located in Monroe Utah. Consisting of two concrete pools and six vintage-inspired, cast iron bathtubs, these hot springs are guaranteed to give you a definite pinch-moment. Featuring waters with mineral properties, which are intended to strengthen and stretch your muscles, these hot springs provide the perfect place to relax.
Whether you want to soothe your troubled and sore muscles under the Utah sun in the deep concrete pool or treat yourself to the ultimate meditation session in one of the bathtubs, you won't be disappointed with this seemingly spiritual experience. Will be
Meadow hot springs, Provo
Although Meadow Hot Springs may not look like much compared to some of the other natural pools on this list, they are capable of revitalizing your body and relaxing your mind. With geothermal waters guaranteed to warm you up even on the coldest of days, these hot springs are both clear and deep, allowing you to fully immerse yourself in the best of what nature has to offer. give a chance.
Situated in the region of Provo, these waterfalls not only provide the perfect place for you to appreciate the vast landscape around you but also the perfect place to reflect on your epic vacation. Guaranteed to be an unforgettable experience, let the water warm your body while enjoying the peace and quiet of the Utah desert.
Saratoga hot springs
Considered one of the most popular hot springs in Utah, Saratoga Hot Springs is located on the shores of Lake Utah, giving you a chance to appreciate the beautiful wilderness from the comfort of a naturally heated pool. Walking up to the falls can take you through muddy roads and marshy areas like swamps, but the challenge of getting there will be worth it once you dip your toes in the 109°F water. count on us.
Loaded with mineral properties that not only have therapeutic benefits for your skin but also help to relax your muscles, these hot springs are perfect for relaxing, relaxing, and taking in the vastness of the blue sky above you. Make the right place.
Red Hill hot springs, Monroe
Also located in Monroe, Red Hill Hot Springs offers the chance to swim in the middle of the desert for an experience you will never forget. Situated at the base of Red Hill, these hot springs flow down beautiful red rocks to settle in four pools of natural water. Each pool has different temperatures of water depending on hill conditions, so if you prefer your water on the cooler side, jump into a pool further away from the cliff face.
Like something straight out of a western tale, these pools promise to relax your mind and body, restoring your energy to continue your epic adventure.
Horseshoe warm springs, Skull Valley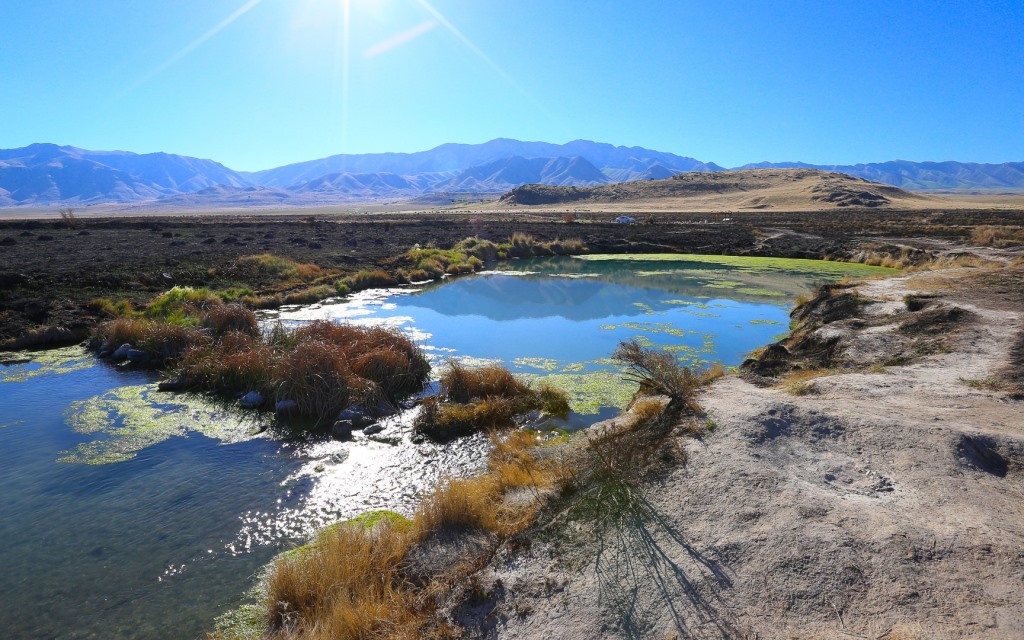 While Horseshoe Springs is classified as more of a hot spring than a hot spring, we still think it deserves a spot on this list because of its impressive size and outstanding natural beauty. Aptly named 'Horseshoe' due to their size, these waterfalls are somewhat hidden from the vast landscape of salt flats and desert-like plants that populate the area. That doesn't mean they aren't worth watching.
Located in Skull Valley, these hot springs are packed with mineral properties to help restore your skin and relax your muscles and even flow into the Great Salt Lake outside of Salt Lake City. Here is just one trip that makes you feel rejuvenated and ready for adventure.
Similar Articles