While Maine is known for its fresh seafood, historic lighthouses, and charming New England-style architecture, it is also known for its natural beauty. This is largely due to the state's stunning national parks, rugged beaches, and (yes, you guessed it), its breath-taking waterfalls. Maine is known for its coastal cities with approximately 3478 miles (5597 km) of coastline and its array of natural attractions, including these top waterfalls. It's easy to see why Maine attracts visitors from all over the world to enjoy the natural attractions. Here are 10 Epic waterfalls in Maine, USA.
With the best of what Mother Nature has to offer, these impressive cascading bodies of water will make a lasting impression not only on your Instagram feed but also in your mind as you take in their stunning size and captivating beauty.
Now, you might think that if you've seen one waterfall you've seen them all, but trust us when we say that each of these waterfalls in Maine is worth seeing. read and hit the road; Your epic waterfall adventure awaits.
The Best 10 Waterfalls In Maine
As its name suggests, Angel Falls is a literal gift from heaven, guaranteed to bless your eyes with a beautiful sight that you will never forget anytime soon. Perched on Mountain Brook, northwest of Houghton, this spectacular natural beauty stands at an elevation of 90 feet and has immersive tiers that won't take your breath away.
Surrounded by a group of cliffs, Angel Falls is one of the most popular waterfalls in Maine, due to its remarkable size and the fact that, at high water, the gushing water can create an angel's wing as it cascades down the shore. . In our opinion, you cannot get any closer to heaven on earth.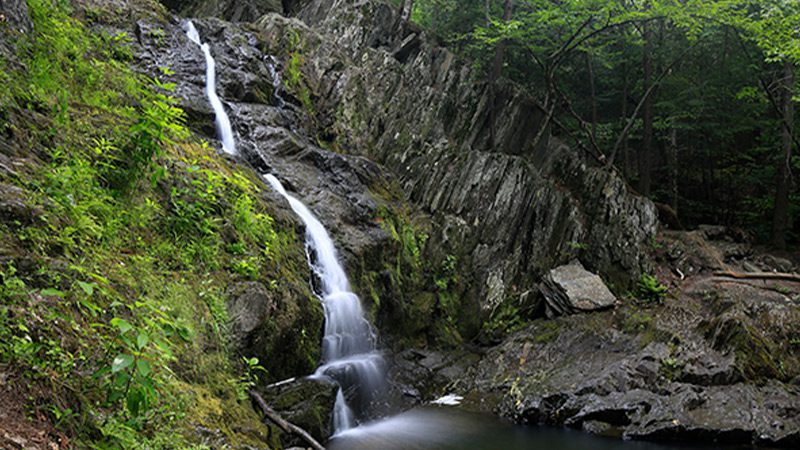 For a little effort, Cascade Falls certainly packs a pretty punch. Only a 25-minute drive from Portland and located in downtown Saco, Cascade Falls is easy to reach via a short stroll through a pine-tree-strewn forest. Nestled in a magical valley that offers spectacular cover in summer, this small but mighty waterfall looks like it's straight out of your favorite fairy tale.
While this might not be the most epic one on the sightseeing list, it is still worth a visit, thanks to the peaceful serenity that you are likely to feel while listening to the water and the birds in the surroundings.
Small Falls, Franklin County
Despite its name, Small Falls is anything but, especially if you head down the edge of a 54-foot cliff with water gushing into a pool after heavy rain. Not only can you admire the natural beauty of this waterfall from afar, but you can also jump from its shores and swim under the water of the waterfall for a truly unforgettable experience.
Once you've admired the longer waterfall, continue working your way up to the three smaller waterfalls, all equally beautiful and equally great for swimming in each other. Located on the Sandy River in Franklin County, its collection of impressively small waterfalls, and small waterfalls, make for an afternoon well spent.
Topping the list as one of the more magical waterfalls in Maine, Houston Brook Falls features an impressive 32-foot nearly vertical drop that's guaranteed to leave a lasting impression. Easy to reach (a simple 10-minute stroll through the woods is all it takes), this waterfall appears distinctly wild, with cliffs jutting out, cascading every which way.
Complete with a glistening mist emanating from falling water and a few swimming holes, Houston Brook Falls is a beautiful spot that you needed to cross off your bucket list like yesterday.
As impressive as Angel Falls is when it comes to size, Moxie Falls holds its own with a breath-taking 90-foot vertical drop in the collection of pools below. Also known as one of the most easily accessible waterfalls in Maine, this stunning spot can be reached after a nearly one-mile walk through a lush forest.
Perfect for viewing in any season, Moxie Falls is located near The Forks in Somerset County's Kennebec Valley and provides the curious adventurer with the view of a lifetime. But admiring the wide body of water isn't the only thing you can do with swimming and white water rafting popular in the summer and favorite fishing in the winter.
If you are a nature lover (and something tells us that if you came across this blog you probably are), then a visit to Dunn Falls is an absolute must. Located on either side of the Appalachian Trail, Dunn Falls features not one but two impressively breath-taking falls, the Upper Falls and the Lower Falls.
Located in downtown Andover and part of the Appalachian Scenic Trail, these waterfalls are just as epic as each other, with Upper Falls taking a 70-foot total drop and Lower Falls slightly taller at 80-feet. While the Upper Falls is a fan-like waterfall, the Lower Falls is of a plunge type, where the cascade water does not touch the cliff face behind it. Our recommendation? bring a camera.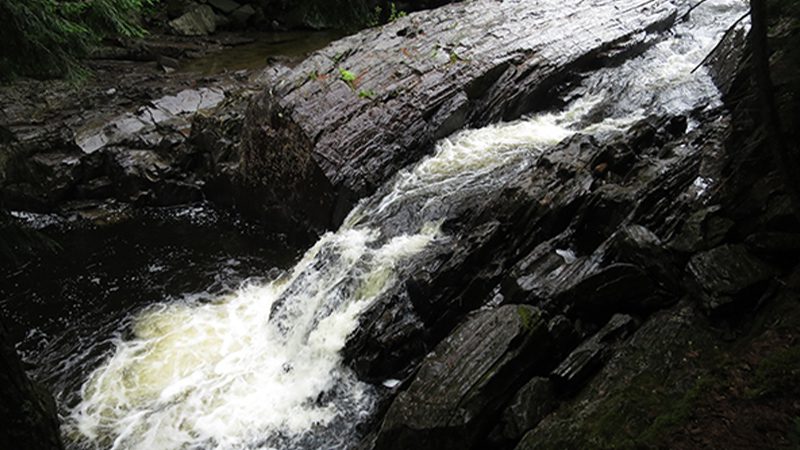 Despite navigating your way down a steep canyon en route to the falls, Austin Stream Falls is relatively easy to reach via a walk of a few hundred yards or so. Like Dunn Falls, this scenic spot also has two separate waterfalls, each worth a breather.
While the Upper Falls are 20 feet high, the Lower Falls are actually 25 feet high, with both spots featuring a unique shape that determines the way the waterfalls. Both offer stunning views that no camera or iPhone will do justice, Austin Stream Falls is well worth spending an afternoon.
Exploring Gulf Hagas is suitable for both nature lovers and thrill-seekers, earning it the title of "The Grand Canyon of Maine" due to its phenomenal gorge formation. Featuring rapids, pools, and several other waterways, this stunning location offers views of towering cliffs and the cascading Gulf of Hagas Falls.
While you can participate in a plethora of different activities, including hiking, kayaking, and swimming, while in the area, taking the time to admire the four officially designated waterfalls of Gulf Hagas is guaranteed to be your favorite thing to do. With each waterfall offering something different to appreciate from cascading water to punchbowl formations, Gulf Hagas should be at the top of your list.
If you're up for a bit of a challenge, then Grand Falls, located in the West Forks, is the perfect destination for you. Although it is quite difficult to get to (there are no paved roads that will lead you directly to the waterfall), Grand Falls is well worth the challenge with its staggering size and extremely photogenic views.
Formed in the shape of a horseshoe, this waterfall is much wider than it is tall, measuring about 100 feet and 40 feet tall. But what this waterfall lacks in height, it certainly makes up for in beauty. Completely breath-taking any time of year, Grand Falls is not only one of the most powerful and popular waterfalls in Maine, but one of the finest examples of Mother Nature's impressive works.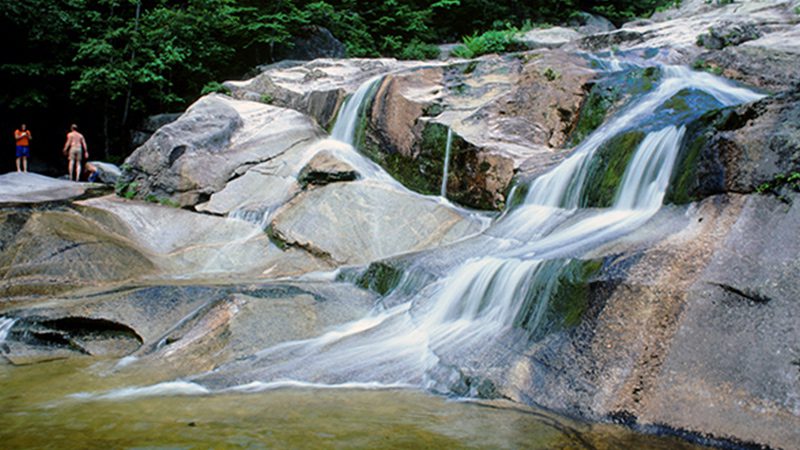 Looking for a fun way to spend an afternoon? If the answer is yes, then Step Falls is your kind of place. Located in Standish, a small town in Cumberland County, Step Falls provides the perfect location not only for swimming but also for admiring the natural beauty of Maine. Featuring running water in open fields, Step Falls creates several pools that are spectacular to look at and are refreshing to swim in.
Popular with both locals and tourists alike, Step Falls will undoubtedly take your breath away, with a total of 250 feet of waterfalls in the form of cascades, horsetails, and chutes. Perfect for the whole family to enjoy, enjoy the peaceful sound of water in a place that is nothing short of magical.
Similar Articles