The wonderful guys from the Sleeping in airports project have been compiling ratings and anti-ratings of airports for several years now – in order to know which hubs will add positive emotions to your trip, and which ones are better not to fly at all . Huge aquariums right in the middle of the waiting rooms, modern cinema complexes, free coffee, gates with Hello Kitty – this time we are talking about 10 airports where you want to stay. 10 best airports in the world.
10. Zurich Kloten International Airport, Switzerland (ZRH)

This airport is simply created for comfortable overnight stays: from 11, they dim the lights and remove voice announcements, and therefore it's time to climb onto cozy leather benches and take a nap or just watch a movie – free internet is available for only an hour, but the speed is enough to download a couple of nominees for " Oscar "this year. By the way, there are plenty of outlets around. The only thing that really saddens me is the number of Swiss francs that are asked for food in cafes and restaurants. We recommend visiting the small shops at the exit – there are sandwiches and snacks at more or less adequate prices.
9. Kuala Lumpur International Airport, Malaysia (KUL)
Malaysia's main airport looks like the lobby of a five-star hotel. For example, right in the building, there is a jungle with wooden bridges and passages, where you can not only walk but also have a good breath after the city. Important note: all our delights are only for the main terminal, while the KLIA2 section is cold and hellishly noisy. On the other hand, they are also actively trying to improve it – recently they made a sleeping area and a cinema lounge, stuck out sockets that are suitable for European devices. There will be plenty of shops and restaurants with world cuisines to spend a couple of hours pleasantly before departure. Please note: Free internet is only available for three hours!
8. Vancouver International Airport, Canada (YVR)
A pleasant and friendly airport in Canada will be remembered first of all by a huge aquarium in the lounge of the international flight's hall, dozens of exhibitions and even a self-guided tour that will give you an understanding of the history and culture of the country, which will be useful for general development and for small talks with locals. Is it worth mentioning the comfortable chairs, great internet, and cleanliness? You can get to the city center very quickly – Canada Line is at your service.
7. Helsinki Airport, Finland (HEL)
The stylish airport in the capital of Finland, year after year, come up with new features to please passengers: it will change all loungers for new ones (between terminals 1 and 2), then it will organize charging points (even via USB), or it will make a bookshelf with a bunch of fresh literature in English. And the carpet in the seating areas is so fluffy that you want to sit right on the floor! If you have to hang out for a long time, do not worry – SPA, art gallery, offices, and shops will help turn your expectation into one of the pleasant impressions of Finland.
6. Munich International Airport, Germany (MUC)
Germany is Germany – everything at Munich airport is logical, thoughtful, fast, and convenient. For budget travelers, there is free coffee near Gate 38, unlimited high-speed Internet, and free lounges with sun loungers that are as comfortable as many hotel beds. If you want to invest in your vacation, then there are wonderful NapCabs in Terminal 2, casino, mini-golf, Fit & Fly Spa, and even your own brewery!
5. Hong Kong International Airport, Hong Kong (HKG)
The airport is really big, but don't let that confuse you – everything is fine with navigation here. However, as with everything else, whether it is placed to rest and sleep, the Internet, showers, or an assortment is duty-free. There are many things that are common in Asia, but still, look quite extravagant for Europeans: gardens with natural light, fountains, and ponds right in the building. It is also nice that the most important Hong Kong IMAX is located at the airport, and therefore you can while away the time with a local or American movie. So pure that even if you drop your sandwich on the floor, you can safely pick it up and eat it without harm to your health.
4. Taipei Taoyuan International Airport, Taiwan (TPE)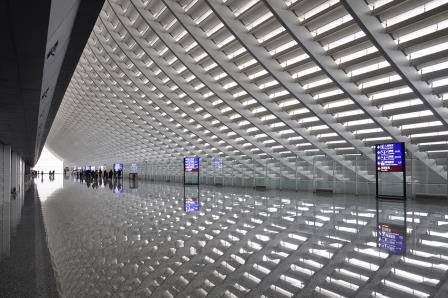 In the main air hub of Taiwan, everything is waiting for you to have a good relaxation after or before the trip: in addition to the most comfortable chairs in the world, you can soak up the shower (where they will even give you a washcloth, a hat, and shampoo) or take a nap in the paid lounge. Grab a travel book from the library, collect free samples and shots from duty-free (pretend you don't know what Jack Daniels tastes like and you should definitely try it!), Look at the gates with interest in search of your own – each gate is themed and is dedicated to Hello Kitty, Taiwanese music, tea, Oscar. Exhibitions of modern photography and classical art are always held in the halls, and therefore you can arrive a lot in advance – to study everything.
3. Tokyo Haneda International Airport, Japan (HND)
If you are flying to Tokyo, then try to choose a flight going to Haneda, not Narita – from the first one you can get to the city in a maximum of 45 minutes, but the trip from the second one will take more than two hours. And this is not all the charm of Haneda Airport: great food at a great price (they say, one of the best sushi in the city) and a very comfortable lounge area. In addition, you and even your four-legged friend can relax in hotels at the airport – however, each on his own. As an option to save money, stay right in the terminal building: given that all shops and cafes stop working at night, you can sleep in peace and quiet. We don't even mention showers, free internet, and children's rooms – it's obvious!
2. Seoul Incheon International Airport, South Korea (ICN)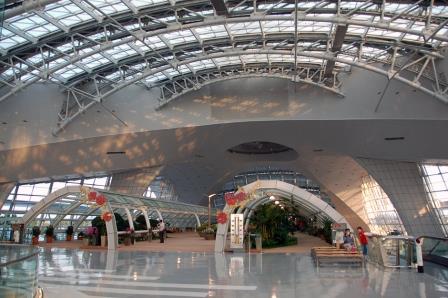 The terminal, which has been on the verge of hitting the charts for many years now, is Korea's premier air hub with free sterile showers, ultra-high-speed Wi-Fi, and top-notch service. But we like not only this: if during your trip to Korea you did not manage to get to know the culture of the country well, then it's time to grab some local flavor in the end – for example, at the airport you can visit a museum of traditional art, go to a music performance or try on a national costume. … Korean dance masterclasses are also available! The saddest thing that can happen to you at Seoul airport is the realization that your gate has already been opened and it's time to get on the plane.
1. Singapore Changi International Airport, Singapore (SIN)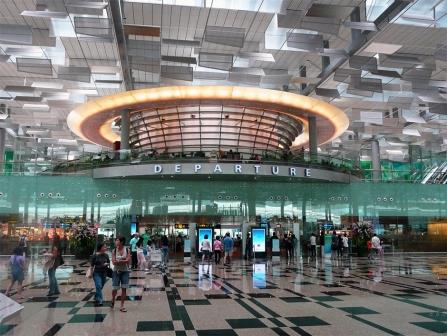 We don't even know where to start – this airport is perfect. Judge: at the Singapore airport you will find a SPA with fish, a sauna, and a garden with live butterflies. After a long flight, you can easily take a refreshing shower or sit by the pond. The newest movies in English, which are given in the free cinema, will also help pass the time. If you miss a workout because of a flight, then it is easy to fix it at the Singapore airport – the gym here looks better than many Minsk simulators. Then you can relax on the free massage chair. Free city tours are organized from the airport – of course, if our guide is not enough for you… In terms of sleep comfort, this airport is also in the leading position, but if you do not want to sleep sweetly on orthopedic loungers, go to a chic five-star hotel: they say it is always very sad to leave it. Needless to say, the airport is clean, like an operating room, and the staff is incredibly polite and invisible.
Similar Reads