Useful apps for traveling: The cool stuff doesn't always appear on the tops, and it's easy to miss them. But we do not lose our vigilance! We have collected useful travel applications from around the world, which was created and launched by local authorities and activists.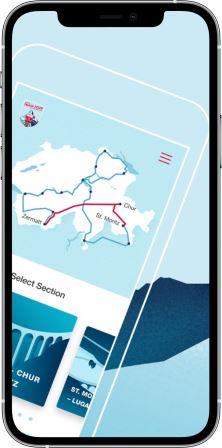 Grand Train Tour of Switzerland
Where it comes in handy: Switzerland
In March this year, Switzerland launched an app for solo tourists who want (and love) to travel around the country by train. It offers eight pre-built routes with popular destinations and cool tourist attractions.
The mechanics are simple: install the application, turn on geolocation, choose a route and start from the nearest train station. Each trip includes a checklist with places to visit, fun facts, and awards. The latter can later be exchanged for special offers from partners.
Local4U
Where it comes in handy: Transcarpathia, Ukraine
All the most authentic places in Transcarpathia are collected in the Local4U application. There are historical, architectural, gastronomic, and craft, and souvenir locations – all with recommendations from local residents and experts from the tourism industry.
The idea for the application appeared several years ago, but it was only realized last year, during quarantine. Local4U is integrated with Google maps and shows all points of interest in the area of ​​the selected radius. There are no random objects here – only the most worthy places. Each of them has detailed information, opening hours, phone numbers, and a website – all in Ukrainian and English (by the way, both online and offline).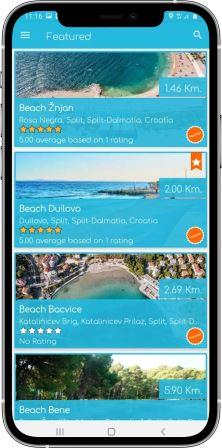 Plaja – Beach Finder
Where it comes in handy: Croatia
Croatia has launched the perfect app for tourists – it helps to find the best beach for vacation. There seem to be informed about everything: from the types of locations to their amenities. Here you can definitely find a place to go with children or animals, choose a beach equipped for people with disabilities. There is access to geolocations, photos, panoramas, and even a rating. Great!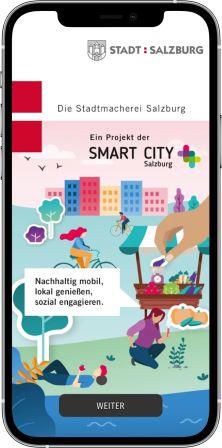 Stadtmacherei Salzburg
Where it comes in handy: Salzburg, Austria
This mobile application was launched by the Salzburg authorities. In it, the mayor's office and local residents collect information about the "green" city and ecological lifestyle. In real-time, you can find out where city events and masterclasses are held, where the nearest bike and scooter rental point is located.
The app is geared more towards locals: four times a month, it raffles off "green packages" – a personal city tree, free tickets for public transport, a bicycle for rent, and vegetables from local farmers. But it will also be useful for travelers from other countries (even for those who are not going to Salzburg yet): new articles on ecology and quizzes appear here regularly, which help to remember the basics of a sustainable lifestyle.
Dublin Cycling Buddy
Where it comes in handy: Dublin, Ireland
In Dublin, local authorities have launched an app to help cyclists find the most convenient city route. The coolest option in it is the ability to find out in which places there are problems: poor road surface or lack of parking spaces.
This app is one way to encourage residents and visitors to Dublin to switch from cars to greener transportation. Its global goal is to make the city truly cyclist-friendly.
Badplatsjakten
Where it comes in handy: Helsingborg, Sweden
If you somehow find yourself in Sweden before the end of summer, take this app. This is a quest that was launched by the authorities of the town of Helsingborg to attract travelers and locals to non-tourist destinations.
People usually come to Helsingborg for an impressive fortress and stunning beaches. The latter, by the way, are 23 in the city, but all tourists know only about three – the most popular. To disperse people and make locations safer in the COVID-19 era, the authorities launched this application.
Inside is a map. There are beaches in it. Each has a hidden code that must be entered into the application. For 10 "achievements" you can get a beach bag, for 20 – a gift card certificate. The money, of course, is not huge (something around € 25), but still nice.
EnterCy
Where it comes in handy: Cyprus
Cyprus decided to take travelers around the country to a new level and launched a mobile application (albeit only on Android so far) with augmented reality. Now those who gather on the island will be able to see what has always been hidden from the sight of ordinary tourists.
In addition to AR, the authors of the project added the ability to travel to Cyprus with VR technologies (not everyone can get there now due to the pandemic). More than 100 popular attractions and top tourist locations have already been digitized and are available to everyone. You can find them here after you register on the platform.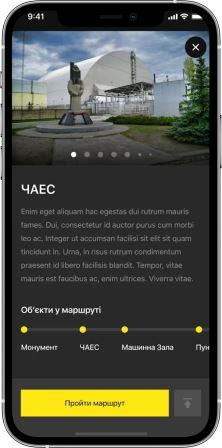 Chornobyl App
Where it comes in handy: Chernobyl, Ukraine
Another virtual guide with augmented reality was released in Ukraine – for those who have always wanted to get into the exclusion zone.
For about two years, the authors of the project collected and detailed information developed routes, and created elements in AR. Finally, the application was released. Now about 150 materials are available there: documents, audio guides, panoramas, 3D models, and AR objects. With them, you can "go" to Chernobyl virtually or prepare for a real trip. Bonus – the application works both online and offline.
Cool walks
Where it comes in handy: Barcelona, ​​Spain
Not an application – a site. But it is very relevant and very convenient (even for those who are going to open it from a mobile). It helps you find the coolest routes in Barcelona for those who don't like the heat or want to escape the scorching sun.
Cool Walks has several options: you can choose the shortest path, the one that goes through shady places, and the path that completely excludes the sun's rays. To create a terrain model, the developers used a special technology that analyzes the data on the path of the sun and determines where the shadow is at different times of the day. Brilliant!
Related Articles