The four best beaches in Puerto Rico: How you want in the cold season to be where it is warm. With nearly 300 beaches and 270 miles of Caribbean coastline, Puerto Rico is the perfect winter destination.
Here are four of the best beaches in this country.
The four best beaches in Puerto Rico
Award-winning beach: Flamenco Beach, Culebra
Consistently ranked as one of the best beaches in the world, Flamenco Beach was recently named one of the top 10 Caribbean beaches for 2021 by Tripadvisor.
Located on the island of Culebra, off the coast of Puerto Rico, the almost 2 km long beach is surrounded by majestic hills and tropical palm trees.
Known for its crystal clear and calm turquoise waters, Flamenco Beach is a paradise for snorkeling, swimming, and sunbathing.
Best Black Sand Beach: Black Sand Beach, Vieques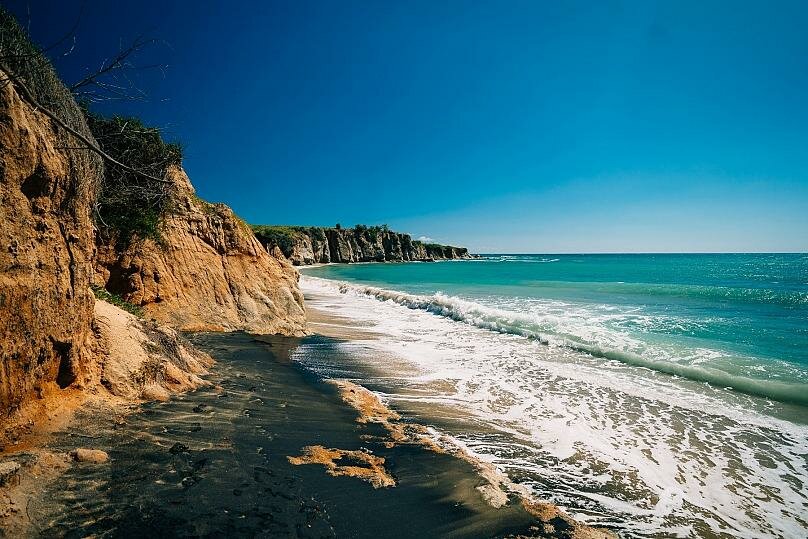 Black Sand Beach is one of Puerto Rico's rarest and most spectacular beaches, perfect for travelers looking to find the gem of the Caribbean.
Black Sand Beach is located on a rugged coastline on the south side of Vieques Island, off the coast of mainland Puerto Rico. It's home to the world's brightest bioluminescent cove, a pristine wildlife sanctuary, and plenty of secret seaside hideouts.
Hikers will be rewarded with stunning scenery at this secluded spot after walking the short coastal path.
Beach for surfers: Domes Beach, Rincon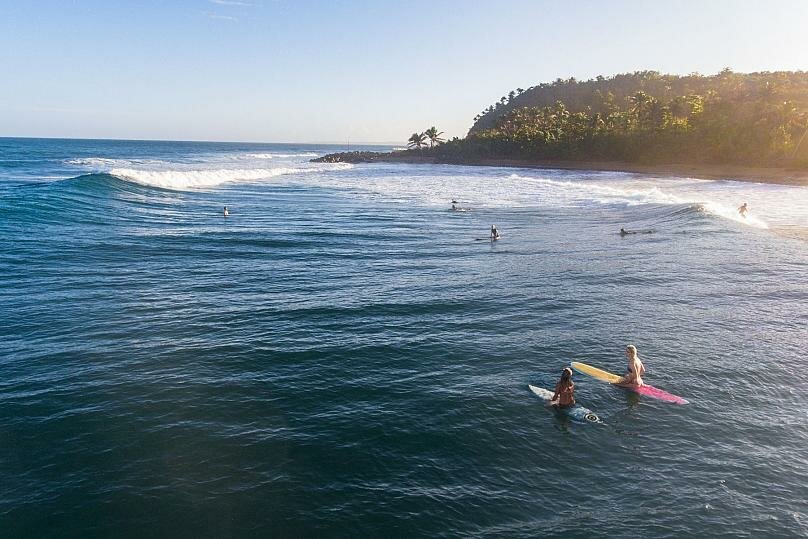 Domez Beach, on the northwest tip of Puerto Rico, is a year-round surfer's paradise. The beach is one of the best places to relax on the island. Various surfing competitions are held here, including Corona Pro Surf.
Surrounded by lush vegetation, this beach is best known for whale watching in winter. Migratory humpback whales pass by Rincon from January to March and can be seen from the historic Punta Higuero lighthouse or from the surf, as locals do.
During the winter months, you can also catch the biggest waves and this is the best place to watch the spectacular sunrise surf.
Beach for Instagram: Mar Chiquita, Manati
Mar Chiquita is one of the most popular natural pools on the north coast of Puerto Rico. This is the perfect place with brilliant azure waters. Mar Chiquita translates to "Little Sea" and is an accurate description of a bay sheltered from the Atlantic Sea by two rows of limestone cliffs that protect a beautiful beach.
Popular on the island, food trucks serve traditional Puerto Rican pancakes and refreshing drinks on weekends for beachgoers.
Similar Articles