Rotterdam travel guide: No matter what, the world is returning to normal. People are starting to travel again. And our team will help them with this. Today we are going to tell you about some of the main attractions of the second-largest city in the Netherlands.
River city
Rotterdam is located on the banks of the Nieuwe Maas, a tidal southern branch of the Rhine, where it is joined by the small river Rotte.
Great news for tourists because this watery backdrop of the city means the Maritime Museum is worth a visit here. The port of Rotterdam is one of the oldest in the Netherlands, and the museum is dedicated to the city's maritime past.
The presence of rivers also suggests bridges. The Erasmus Bridge is a fine example of a bridge built in the style of classic millennium bridges. Such bridges have been built in cities over the last couple of decades. Built-in 1996, the bridge connects the northern and southern parts of the city.
For gourmets
The Netherlands is famous for pancakes and rye bread, and food lovers can't miss a trip to Markthol.
Originally built for office space and residential space, today it is home to numerous restaurants and shops that have become the main attraction of this unique building.
There are many restaurants scattered throughout the city. Visitors are spoiled for choice, from Michelin stars to seafood eateries.
A mix of old and new
Rotterdam is a predominantly metal and concrete city – largely due to the destruction caused during World War II. This means that much of it has been restored and modernized. But its remaining historical corners are among the most charming in Europe.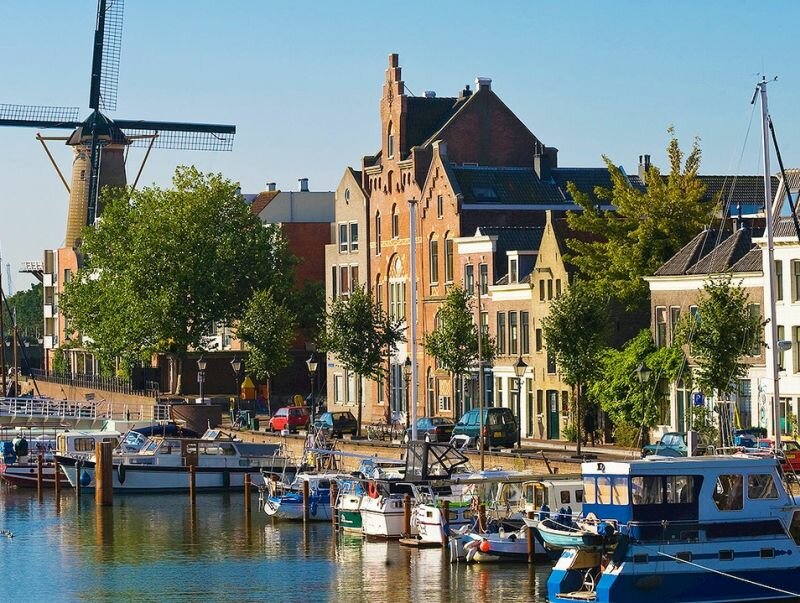 Delfshafen is one such place. The old harbor escaped the bombing and still remains one of the most picturesque areas of the city. While you're there, don't forget to visit the Church of the Pilgrim Fathers and stop by the De Pilgrim Brewery.
Other things you need to see and do
If you are traveling to Rotterdam by train, your tour can start as soon as you step onto the platform. Rotterdam Central Station is an impressive gateway to the city. In normal times, up to 110,000 people pass through it daily.
The Rotterdam Zoo is designed by continent and country. Rare species of animals are represented here, including black rhinos and polar bears. This is a great way to spend the day if you are traveling with small children.
Miniworld Rotterdam takes visitors through the historical and modern city in miniature, with more information about neighborhoods and buildings along the way. Ideal if you don't like the bus tour.
Similar Articles