When it comes to breathtaking natural beauty and serene landscapes, few places can rival the allure of Lakshadweep. Located in the Arabian Sea, this tropical paradise is a hidden gem waiting to be explored. If you're planning a trip to this pristine archipelago, you'll likely start your journey in Kochi, the gateway to Lakshadweep. In this article, we'll take you on a virtual tour from Kochi to Lakshadweep, guiding you through the mesmerizing destinations, activities, and everything you need to know for an unforgettable experience.
Getting Ready for the Adventure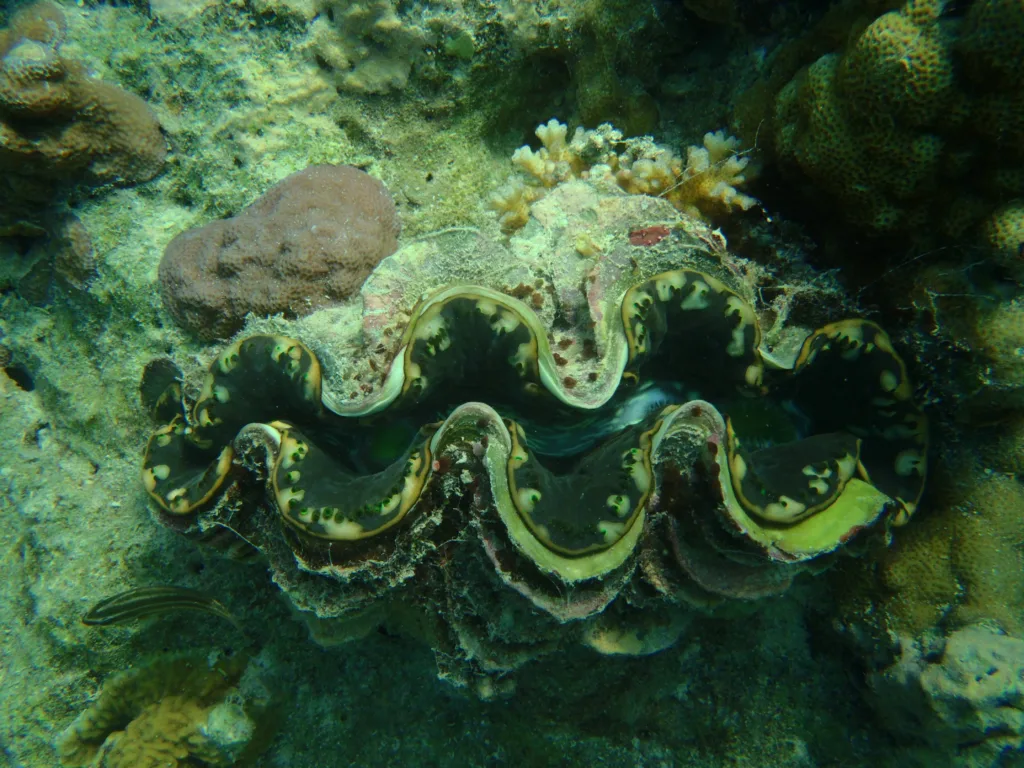 1. Planning Your Itinerary
Before embarking on your journey, it's essential to plan your itinerary meticulously. Decide how many days you'll spend in Lakshadweep, the islands you want to visit, and the activities you'd like to indulge in. Don't forget to check the best time to visit for favorable weather conditions.
2. Booking Your Tickets and Permits
Securing your tickets and entry permits to Lakshadweep is crucial. Ensure you have all the necessary documents, including your ID proofs and COVID-19 test results if required.
Starting Point: Kochi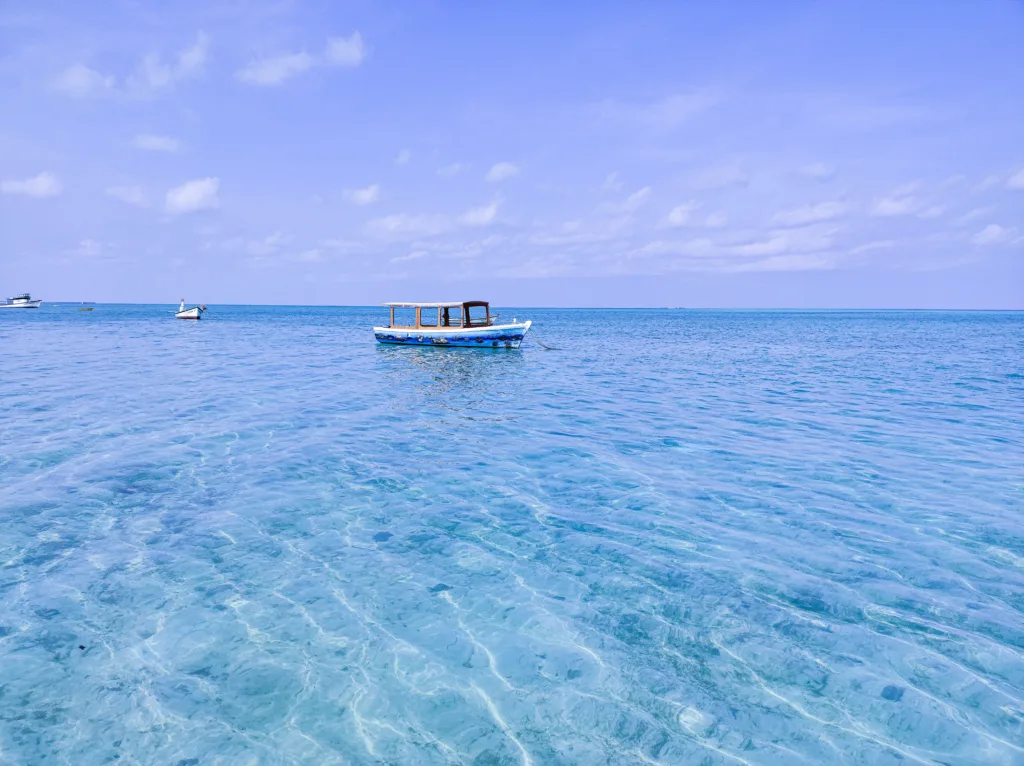 3. Exploring Kochi's Charm
Kochi, often referred to as the 'Queen of the Arabian Sea,' is a vibrant city known for its rich history, diverse culture, and picturesque landscapes. Spend a day or two exploring Fort Kochi, the Jewish Synagogue, and the famous Chinese fishing nets.
4. Boarding the Ship
To reach Lakshadweep, you'll board a ship from Kochi's harbor. Be prepared for a 14-20 hour voyage, depending on your chosen island. Make sure to book your tickets in advance, as ship services have limited availability.
Island-Hopping in Lakshadweep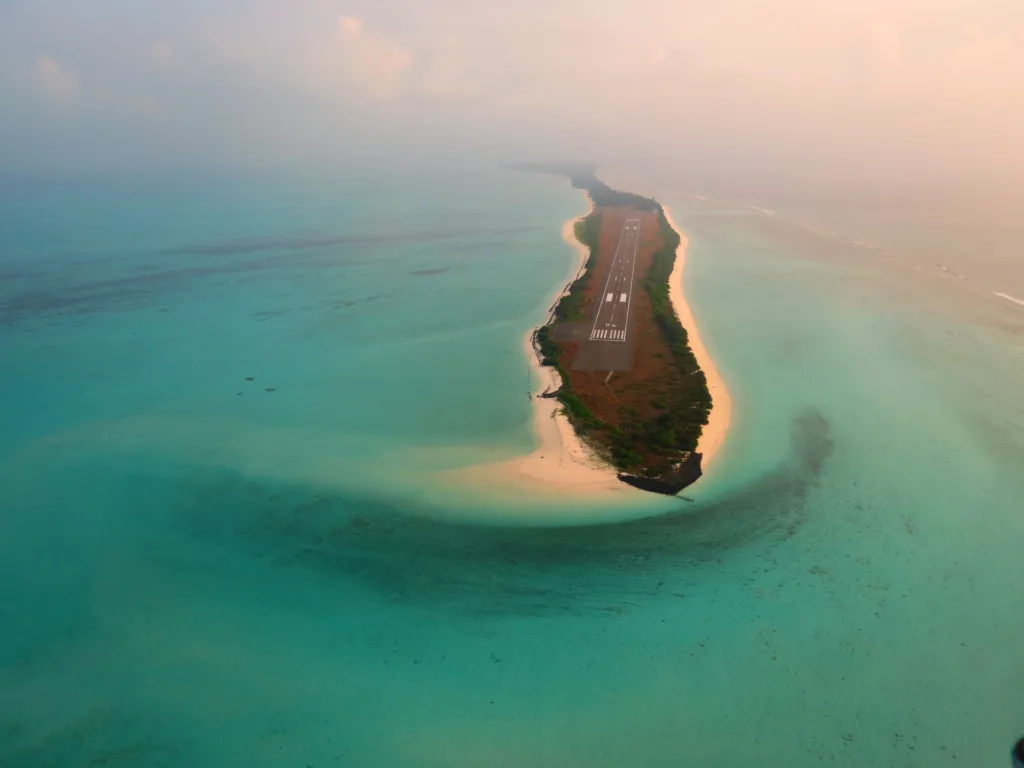 5. Agatti Island
Agatti, one of the most developed islands in Lakshadweep, welcomes you with its crystal-clear lagoons and coral reefs. Snorkeling and scuba diving are popular activities here.
6. Bangaram Island
Bangaram Island is renowned for its luxurious resorts and stunning beaches. Relax, sunbathe, and relish the local seafood delicacies.
7. Kavaratti Island
Kavaratti, the capital of Lakshadweep, offers a glimpse into the local way of life. Visit the Ujra Mosque, take a stroll by the lagoon, or go for a kayaking adventure.
8. Kalapeni Island
Kalapeni is a tranquil paradise with swaying palm trees and turquoise waters. Don't miss the opportunity to watch turtles nesting on its beaches.
9. Minicoy Island
Known as the 'Maliku Atoll,' Minicoy Island is famous for its culture and tradition. Explore the villages, watch the traditional dance performances, and savor the coconut-based cuisine.
Experiencing Local Delights
10. Savoring Lakshadweep Cuisine
Lakshadweep's cuisine is a delectable blend of seafood, coconut, and aromatic spices. Try dishes like "Biryani" with a local twist and fresh catch of the day.
11. Engaging with the Locals
Interacting with the friendly locals can enhance your experience. Learn about their customs, traditions, and unique marine life conservation efforts.
Conclusion
A journey from Kochi to Lakshadweep is a dream come true for nature enthusiasts and adventure seekers. The pristine beauty of the islands, the warm hospitality of the locals, and the variety of activities make it a memorable destination. So, pack your bags, set sail, and prepare for a once-in-a-lifetime adventure in Lakshadweep!
Similar Articles
FAQs (Frequently Asked Questions)
1. What is the best time to visit Lakshadweep?
The best time to visit Lakshadweep is from October to April when the weather is pleasant, and the sea is calm.
2. Are there direct flights to Lakshadweep?
No, there are no direct flights to Lakshadweep. You can reach the islands by taking a ship from Kochi.
3. Do I need a permit to visit Lakshadweep?
Yes, visitors to Lakshadweep need an entry permit, which can be obtained through a local tour operator.
4. What are the must-try activities in Lakshadweep?
Snorkeling, scuba diving, and kayaking are some of the must-try activities in Lakshadweep.
5. How do I get around the islands of Lakshadweep?
You can explore the islands either by hiring a local boat or taking guided tours arranged by resorts and tour operators.
In this comprehensive guide, we've unveiled the secrets of planning an unforgettable journey from Kochi to Lakshadweep. Whether you're a nature lover, an adventure enthusiast, or someone seeking a peaceful escape, Lakshadweep has something extraordinary to offer. So, get ready to set sail and create lasting memories in this tropical paradise!