Europe for beginner climbers: At the 2021 Tokyo Olympics, sport climbing became an official Olympic sport for the first time. During this time, we have witnessed incredible feats, endurance, and professionalism.
After television shed new light on this exciting sport, social media was buzzing with excitement. It became the top Olympic sport on Google searches last Tuesday as many searched for more information about it.
But what exactly does sport climbing involve, and can it be done by amateurs who only see it at home on TV?
What is sport climbing?
Sport climbing is a type of rock climbing that uses permanent anchors to offer athletes a specific path. The climber has insurance in case of a fall, and when climbing shorter distances, pillows are used to protect against unexpected falls.
It originated from free climbing – the same without protective equipment – but has become very popular as a hobby.
Is sport climbing safe?
As with any sport, instruction and supervision from a skilled climber is essential, especially when you are still learning. Always check the company's equipment, and if it looks old, in poor condition, or broken, replace it before you start using it.
As with any journey, follow your intuition. If something is wrong, don't do it.
Feel inspired. Here is our top pick for sport climbing destinations in Europe. Top 5 places in Europe for beginner climbers
Haute Provence, France: sunshine all year round
Rock and Sun are one of the best UK companies offering rock climbing packages. They are suitable for climbers of all skill levels and promise you a wonderful holiday. The company offers trips to Greece, Mallorca, Spain, Italy, and even Thailand.
We especially enjoy their trip to Haute Provence in the southeast of France. 300 sunny days a year guarantee good weather. In this region it is possible to climb the Orpierre rock, the length of the routes is from 10 to 180 meters.
Tatras, Poland: magnificent views of the Polish Jurassic Highlands
The Tatra Climbing School teaches mountain and winter rock climbing, as well as many other things, including mountaineering and ski touring courses.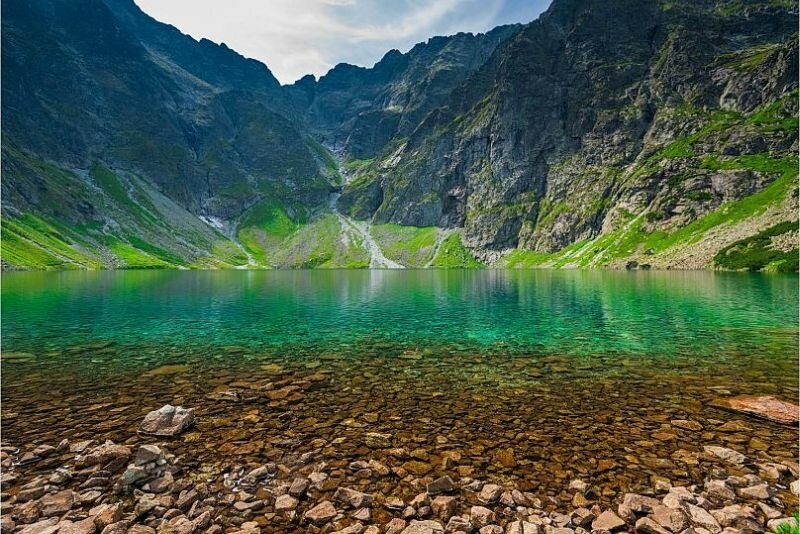 The school offers a sport climbing course where even beginners are welcome. In 3 days on the Jura Upland, you will learn climbing techniques, belay, self-rescue, and abseil.
Cinque Terre, Italy: high above crystal clear waters
The Pro rock Outdoor team is located in Camaiore, Tuscany, in the heart of the Apuan Alps. The experienced team offers courses in rock and ice climbing, mountaineering, via-Ferrata, canyoning, skiing, and hiking.
Portovenere and Palmaria Natural Park overlooking the sea are popular with climbers of all skill levels, as there are many routes in the area. The climbing school extends all the way to Muzzerone for incredible sea views and even better weather.
Zermatt, Switzerland: glaciers and panoramic mountain views
Zermatt is a Swiss mountain resort known for its excellent skiing, climbing, and hiking trails. The city is located 1600 meters below the famous Matterhorn, which makes it an ideal place for climbers.
The Zermatt organization is made up of local people who keep the community alive. The team rotates their duties – so don't be surprised if your climbing instructor serves you a cold beer at the hotel later that night.
Their local experience makes them perfect.
Siruana, Spain: Sun and sangria
Local climbers invite those who want to take up this sport to climb Siruana. If you want to start small, this part of Spain has the perfect landscape.
This company has several options of any complexity, whether you want a one-time hike or a complete vacation.
Similar Articles