Almost every aspect of our life is influenced by Bollywood films. Whether it's parties, festivals, or weekends, everything is incomplete without a track from a flick or a re-watch of your favorite movie. Like everything else, even traveling is not unaffected by Hindi cinema. Not only a road trip with your friends, which calls for an actionable soundtrack to accompany the journey, but even your travel plans are also inspired by the latest Bollywood films to inspire you to explore the world. Okay, you can't blame them. The variety of international travel destinations featured in these films is enough to captivate anyone with its beauty and charm. Here are destinations made popular by Bollywood movies.
So, let us know that all the films shot in various international travel destinations were successful in giving us major travel targets. And if you are looking for some inspiration to take a place, then you are bound to get some after reading this piece. Stop and start applying for a visa.
Switzerland : Dilwale Dulhania Le Jayenge
Any list of international travel destinations, as shown in Bollywood films, can begin to take shape without accepting this mythological film. Perhaps this is the reason why so many Indian tourists turned to this magnificent nation, which increased Switzerland's tourism manifold. The song 'Zara Sa Jhoom Lu Main' offers breath-taking views of Gstaad, a small village in Switzerland, the beautiful Church of Saint Mauritius in Sannen, or the small railway station of Sissimane, where Simran (Kajol) buys cowbells, simply unforgettable. Like a shot in Trafalgar Square, the London scenes are also lovely.
London, UK : Cocktail
Cocktail is a new-age film that, apart from impressing the minds of its viewers with a different set of social thinking, made a mark in terms of travel inspiration. The film featured some scenes shot at various locations in London, UK. It has stunning views of places such as Portobello Road, Borough Market, Clapham Junction, Leicester Square, Piccadilly Circus, Borough High Street, Mayfair, etc. Each place is so beautifully captured in the film scenes that will definitely make you plan a trip to the UK.
New York, USA: Kal Ho Na Ho
Kal Ho Na Ho's beautiful and entertaining love story was shot entirely in New York, USA. It took some enchanting views of the city, including almost every popular site in NY, including Times Square, Wall Street, Central Park, Brookall Bridge, etc.
Prague, Czech Republic : Rockstar
Rockstar Imtiaz Ali had an impressive composition where he chose the unusual location of the Czech Republic as his collection for the shooting of his film. The film depicted many amazing places in the ancient country, including Prague Castle, Charles Bridge, and the magnificent Sykov Castle in its song Hawa Hawa.
Many other exciting places to visit in the Czech Republic were also featured alongside the likes of Happiness Temple, Karlstenjan Castle, and Norbulingka Institute.
Paris, France : Yeh Jawani Hai Deewani
Not only was it shot at amazing travel destinations in India, YJHD snapped our breaths with some of its but powerful scenes shot in France in just one song. You can see spectacular scenes of Notre Dame, in the scene where Ranbir was being chased by goons, and Café Baluci and Rue Mouffetard, both in a busy street market in Paris, singing 'Ilahi'
Turkey. Cuba & Ireland : Ek Tha Tiger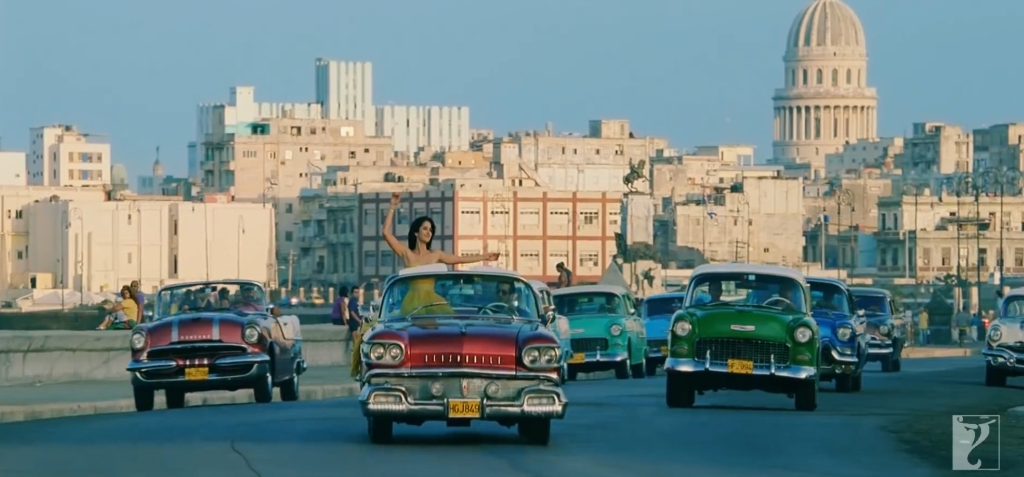 If this film can be remembered for one thing then it can be for various spectacular locations around the world where it was shot. You can actually see a lot about the international travel destinations of countries like Turkey, Cuba, and Ireland, which are unique in Bollywood films, a god for any traveler.
The Blue Mosque or Sultan Ahmed Mosque of Istanbul and the Bosphorus River of Istanbul, Mardin City and Jinkiteri Medaresi of Anatolia and Mardan Palace in Antalya in Turkey are simply incredible. Views of Dublin, Ireland, on the other hand, include Grafton Street, Gaiety Theater and Trinity College or Old Cuba of Cuba, Old Havana Street, Plaza Visa, Cathedral of Havana, El Castillo de Uzimar, El Malcon, and El Morro. Forts are nothing short of dreams.
Bruges, Belgium : PK
In addition to being a great film, PK also set a record in the eyes of every true blue traveler/film buff, giving them a much-needed break from international travel destinations, like Switzerland or Britain. Filmed in the medieval-art-rich 'Bruges', in Belgium, the film features some of the city's truly attractive locations, including Minnewater Lake, the Provincial Hoff, Market Square, and Belfry.
Spain : Zindagi Na Milegi Dobara
The film needs no introduction, not only due to its fresh story and excellent presentation but also to be a very travel inspiring film. In fact, the spectacular views of various places in different Spanish cities, which we saw in the film, gave a considerable boost to Spain tourism. Also, unlike other films, which cover in the background some exotic views of different international travel locations, ZNMD took you on an experiential journey through the interesting lanes of the country, its culture, adventure activities, and traditions.
You'll find the Montserrat Mountains in Catalonia, Lloret de Mar Beach in Costa Brava, Bu Ol where La Tomatina Celebration happens, Ronda (White Village), Malaga, Seville, where the trio enjoys the Flamenco and the Bull Pamplona race – San Fermin Festival Festival Grounds. Whether you are backpacking in Spain or going on a fascinating trip, you love exciting cultural offerings!
Corsica Island, France : Tamasha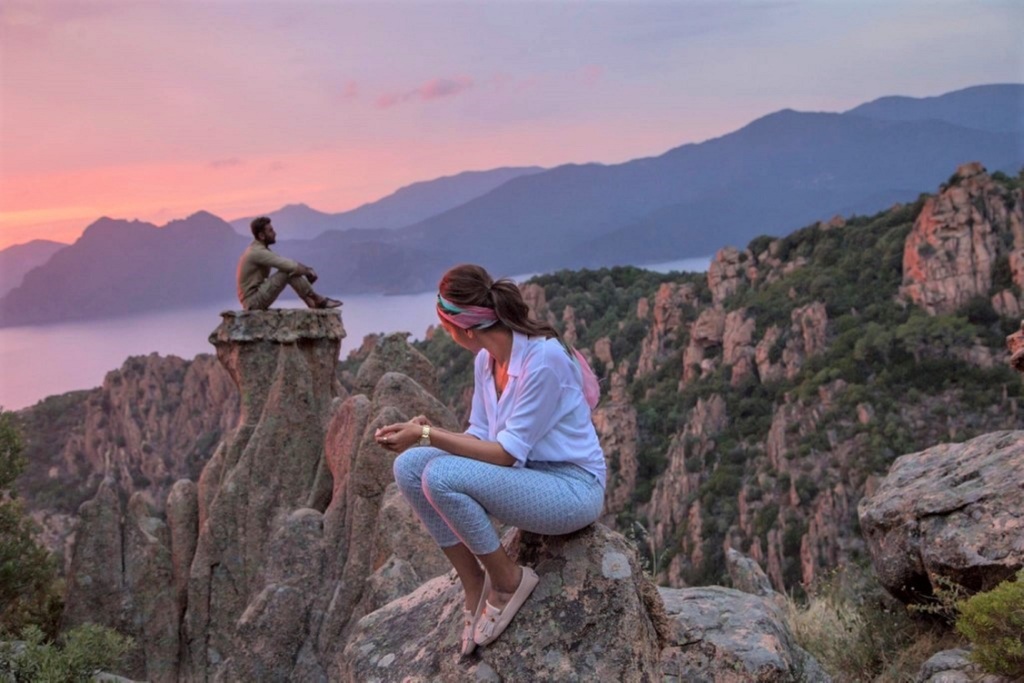 The film may not have worked as expected, but it has certainly done well in giving travel enthusiasts another great place for their next holiday. Filmed on the magnificent island of Corsica, France, you can see some spectacular natural sceneries that definitely deserve a spot on your list of goats. Find cheap prices for your next holiday to France.
Netherlands & France : Queen
Just as the film was pure talent, it had shooting locations that made for a comeback. More importantly, the film reinforced the feeling of letting every Indian girl go and encouraged solo travel as before. Filmed extensively at the International Travel Destinations in Amsterdam and Paris, the Queen impressively filmed natural beauty, nightlife, people, and simple pleasures.
You can appreciate the evergreen vista of the iconic Eiffel Tower in Paris, France, in addition to some other delightful places such as the Basilica of the Sacred Heart of Paris. The club where the song 'Hungama Ho Gaya' plays is Club NL in Amsterdam and it is interesting to note that this was the first time a Hindi song was played there.
With this, we leave you to decide which of these great international travel destinations you find interesting. Of course, we understand how difficult it is to choose only one lot and apply for your visa accordingly. Ultimately it can be a Switzerland tour or an exciting Spain tour, each of these gems is simply unique, precious, and desirable.
Related Post – TOP 10 TRAVEL SONGS FOR ROAD TRIP