Some tourists are ready to risk their lives just for the sake of taking a beautiful and unique picture, which can later be shared on social networks and collect hundreds of likes. Rambler will tell you about several fascinating and at the same time dangerous places on the planet, where extreme travelers like to take photos. Dangerous Places for Travel Photos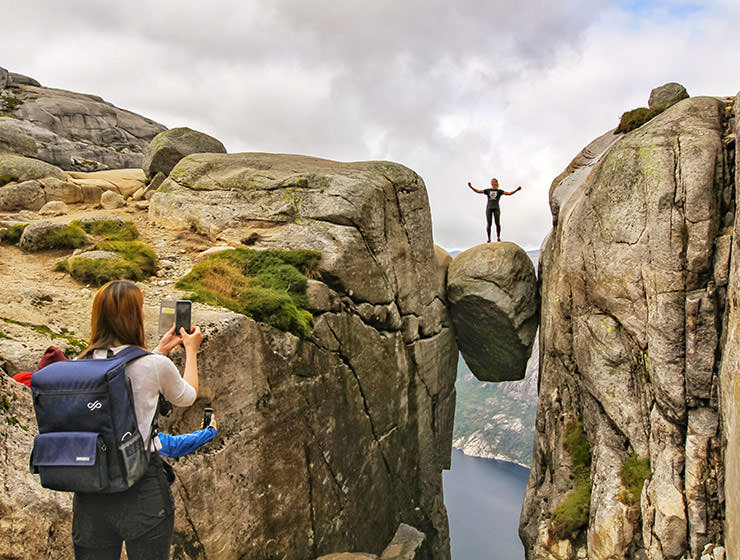 The Kjeragbolten stone is sandwiched in the rocky crevasse of the Kjerag plateau above the picturesque Lysefjord at an altitude of 984 meters above sea level. In addition to ordinary tourists who want to take a photo, base jumpers climb to Kjerag, making jumps to a small platform under the cliff. It is worth noting that despite the fact that the place is recognized as one of the most dangerous in the world, there are no registered accidents.
In order to admire the fabulous views of the mountains and Lake Ringedalsvatn, to sit at the very tip of the stone tongue, tourists overcome 11 kilometers with a climb of 1200 meters. Trolltunga is located near the village of Tissedal in Hordaland County. This famous piece of Skjeggedal rock can collapse from a height of 350 meters at any time, but somehow this has not happened yet, and travelers regularly continue to come for incredible emotions and unique pictures.
Rock "Potato Chips" is located near the city of San Diego in the city of Poway. The uniqueness of the stone lies in the fact that its long ledge, which is located at the top of the rock, is so thin that it seems that it can break off and collapse to the bottom at any moment. But despite this, tourists continue to climb there and take unforgettable pictures, perhaps the fact is that the height of the stone is only about three meters.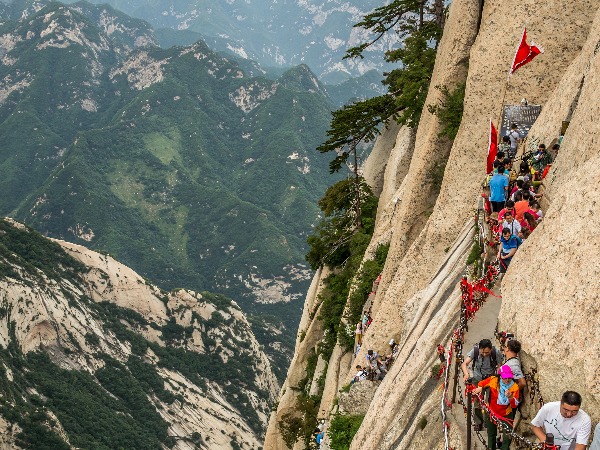 The famous trail is located on a steep cliff at a height of several hundred meters and consists of several boards fastened together. Of course, you will not be allowed to enter the so-called attraction without special equipment. The route itself is about 30 meters and at the end of the trail all those who have reached an incredible view from the top of Mount Huashan.
Similar Articles