Art center from a tobacco factory in Athens: An old tobacco factory in Athens has been turned into an arts center. Until the end of the year, you can visit the first exhibition.
The building with a neoclassical façade, which now houses a cultural hub, was built in 1930. For the needs of "tobacco", it was used until the mid-90s, and in general, during its existence, it tried on the role of prison, bomb shelter, and office of the Greek parliament. 
The reconstruction of an important architectural object for Athens was financed by the non-governmental art organization NEON. The money for the arrangement of 6,500 square meters of uninhabited meters took € 1.2 million (another 12,500 "squares" of the tobacco factory are occupied by the library and printing house of the Greek Parliament). The renovated space has been returned under the wing of the city government – in the future, socially significant events should be held here.
In a new incarnation, the site was opened with the Portals exhibition, timed to coincide with the 200th anniversary of the start of the Greek War of Independence (Greece was turned into a Turkish province in the 15th century; the long-awaited autonomy was brought to it by the confrontation with the Ottomans, which lasted from 1821 to 1829).
59 artists from all over the world took part in the Portals exhibition. The event is supervised by the NEON team. The exhibition is inspired by an article by Arundhati Roy that was published in the Financial Times in April 2020. In it, the author called the pandemic "a portal, a gateway between worlds", into which people can enter either "dragging prejudices with them" or "lightly, ready to discover a new reality."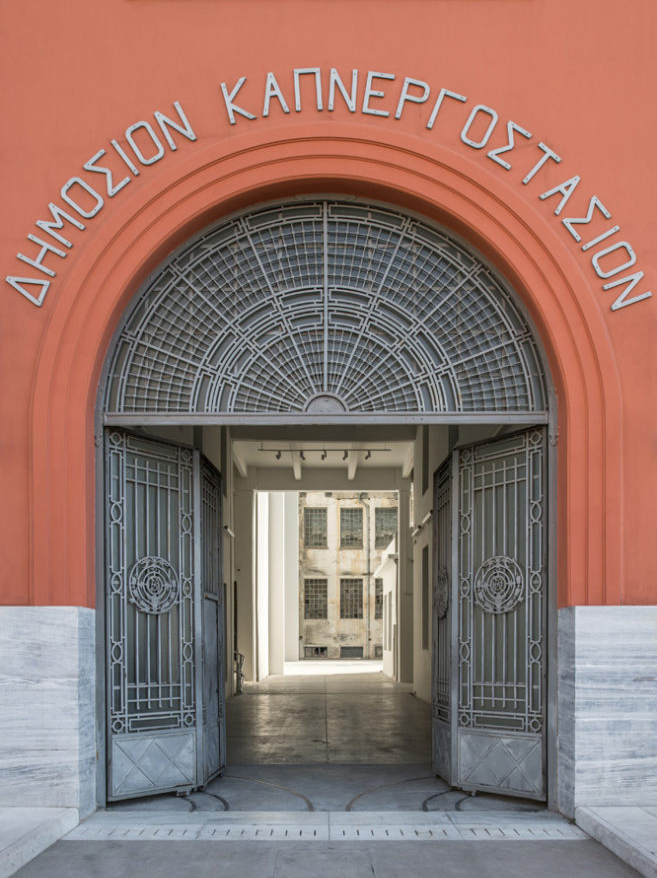 It is interesting that the exhibition takes place not only in the halls but also in the atrium, corridors, mezzanines, bathrooms, the former customs office, on the roof, on the facade, and in the adjacent territory. And also on the Internet: you can watch "Portals" in the NEON app for smartphones. 
The exhibition in the building of a former tobacco factory will run until the end of December 2021. Recall that Greece is now available for Belarusians who have been vaccinated against COVID-19 or have been ill 2-9 months before entering the country.
Read more About Athens –