12 charming towns in Greece: We always rush to the beaches of the islands. Although they could think about walking along the pretty streets.
Syros is one of the smallest and quietest islands in the Cyclades. It is not surprising that the town of Ano-Syros is the same, especially since there are almost no tourists here. It was built by the Venetians in the 13th century on a rocky hill, so there are narrow cobbled streets that cannot be driven by car.
In the capital of Sifnos, on the contrary, life is in full swing. Even on the rooftops of bars and restaurants. Especially respected by the locals, O Drakakis, a cafe that opened more than two hundred years ago.
A place in the vicinity of Apolonia. Car traffic is prohibited in Castro, so you will have to climb the hill with a beautiful view of Sifnos on foot. There is also the Church of the Seven Martyrs, towering over the Aegean Sea.
Little Ermoupolis is the capital of the Cyclades. Like Ano Syros, this city was partly built by the Venetians, so you can feel the spirit of Italy here: marble squares, stately villas, and dark pink houses.
The colorful port town of Yialos on the small island of Symi is all made up of villas painted in fruit tones. They stand on the side of a hill and blend perfectly with the color of the sea.
Fishermen live in this town, so the buildings here are unusual. The first floor is equipped for storing boats, and the second is a residential one. By the way, anyone can live in such a house. They are rented out on Airbnb.
The capital of the area is a maze of cobbled streets and white walls lined with bougainvillea.
Once a sleepy cove on the northeastern coast of Corfu, Agni Bay is now a chic enclave that houses several authentic coastal establishments. Nikolas Taverna, for example. Greek coffee is served here in the morning and fried mussels and rabbit stew in the evenings.
The main town of the island of Amorgos is a wonderful place. He has only one drawback – it is difficult to get here. Direct flights to Amorgos do not fly at all. You have to get by ferry from Athens.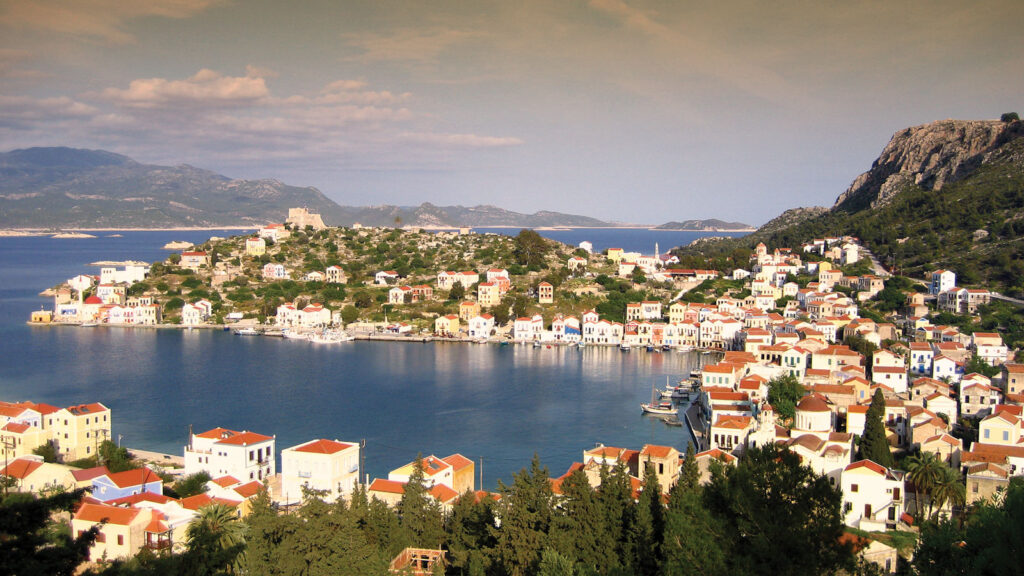 If in some places in Greece you can feel the Italian flavor, in Meiisti – oriental. The island is located just two kilometers off the coast of Turkey.
Here Greece is exactly as we imagine it. Snow-white buildings, churches with blue domes, and very beautiful sunsets.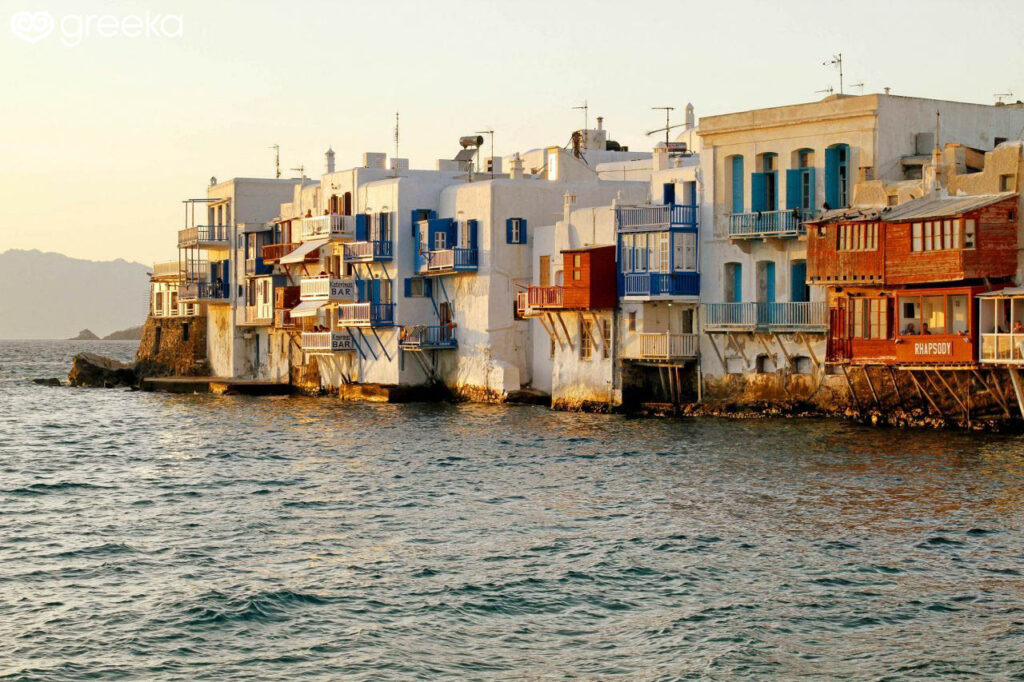 The name speaks for itself. Houses grow straight out of the water, like windmills, of which there are many.
Read More About Greece