Capturing India: India is a unique place with exuberant festivals and celebrations that bring new life to centuries-old traditions, contemporary megacities that coexist with ancient cultures, and tens of thousands of kilometers of serene beaches. If you are a photographer or photo enthusiast, you may choose from a broad range of landscapes, cultural practices, and natural wonders to capture. The people's kindness and friendliness also contribute to the amazing experience. Let this article and our photographs serve as your guide as you go across India's wonderful destinations to learn what makes this country such a great vacation spot.
The Majestic Himalayas
https://unsplash.com/photos/8yQ43RGhLhM
The Himalayas are home to some of the most beautiful alpine scenery in the world, including shimmering lakes, lush valleys, and towering summits. Leh Ladakh, in particular, with its breathtaking landscape, rare flora and wildlife, and snow-capped mountains, is the perfect destination for nature photography. By visiting historic monasteries, seeing attractive towns, and starting up conversations with hospitable locals, visitors may also gain a sense of the local way of life and experience the distinctive fusion of Tibetan and Indian customs.
Top tips: When visiting the Himalayas, altitude and weather are important factors to take into account. Altitude sickness may be prevented with medications, a lot of fluids, and gradual acclimation. Be prepared for considerable temperature differences between daytime and evening settings as well.
Vibrant Cities and Historical Wonders
Delhi, Mumbai, and Kolkata, the three largest cities in India, offer powerful examples of how the past and the present can coexist. Taking pictures of the Red Fort, Qutub Minar, and Taj Mahal gives a fresh perspective on their interesting pasts. Beyond this, the fascinating people and bustling markets that make cities such attractive places to visit provide wonderful photo opportunities.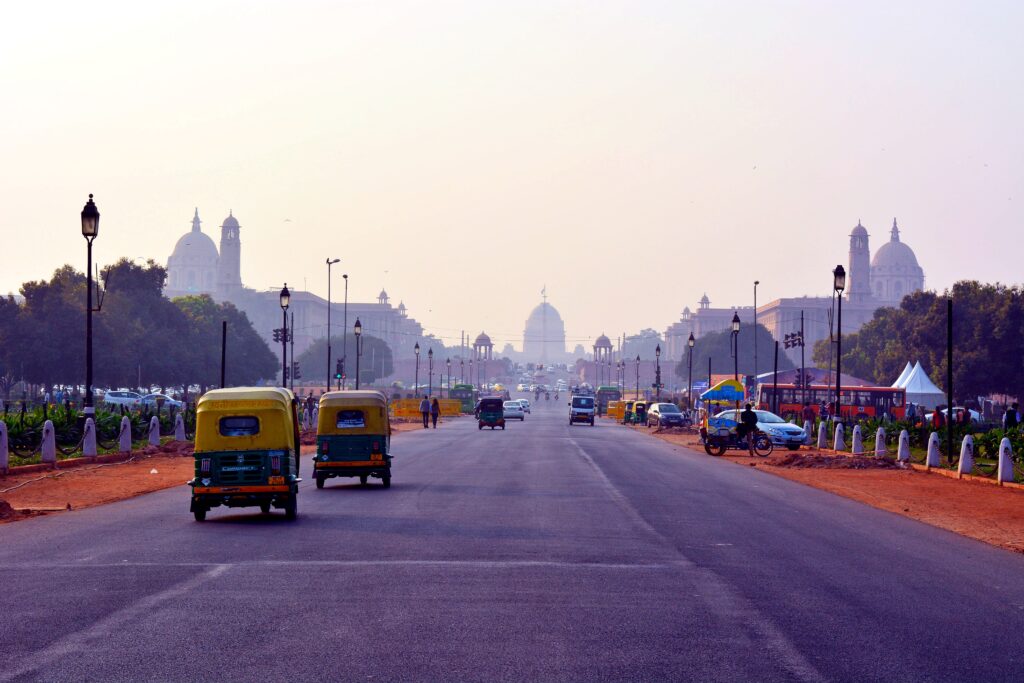 https://unsplash.com/photos/8XZTZIfuNrM
Exoticca's tours to India are an excellent opportunity to experience the magic of Delhi. Whether you choose a carefully curated guided tour or want to explore at your own speed, their packages will give you a comprehensive understanding of this exciting metropolis. They also include a stay in comfortable accommodations, knowledgeable guides, and unique activities that capture the essence of Delhi and India as a whole.
Top tip: Be aware that rush hour tends to be the busiest and most polluted time of day. Wear comfortable clothing, and bring a face mask or other means of protecting yourself from dirty air. Research the various modes of transportation offered and plot a course that avoids congestion. If you're vigilant and well-prepared, you can avoid the typical urban difficulties and enjoy your time in India's vibrant cities to the fullest.
Serene Beaches and Coastal Delights
https://unsplash.com/photos/1X3YSIuqYeM
The coastline of India is a peaceful destination for tourists and photographers alike. Clear blue waters of the ocean meet palm-fringed beaches in locations like Goa, Kerala, and the Andaman Islands. The waves, the colors of the evening sun, and the fun of water sports are all photo opportunities for the observant photographer. With the click of a button, any oceanfront moment can be perpetuated forever.
Top tip: Avoid the crowds and catch stunning sunrises and sunsets by traveling to less frequented beaches.
Enchanting Cultural Experiences
The richness of India's cultural traditions makes the country a photographer's paradise. Every scene has a story to tell, from the festivals that bring color to the streets to the ancient dances that preserve stories passed down through generations. The vibrant colors of spices and textiles make for great photographic subjects at local markets.
Top tips: Travel to historic landmarks like palaces and temples to get authentic photos of India's culture and heritage. The brilliant and colorful celebrations of important festivals and events like Diwali, Holi, and the Kumbh Mela are not to be missed, so plan your trip accordingly.
Wildlife and Nature Reserves
https://unsplash.com/photos/xz6BJTIvNWE
India's national parks and wildlife reserves provide exciting opportunities for wildlife watchers and photographers. There is a wide variety of vegetation and animals in Ranthambore, Kaziranga, and the Sundarbans. Pictures taken after patiently waiting to capture a tiger's regal stride or a bird's graceful flight can leave viewers in awe.
Top tips: Explore wildlife and nature reserves with patience and respect. Keep your distance from wild animals and observe them using a long lens to catch fleeting moments without disturbing them in their natural settings. Keep in sync with the cycles of nature for the best results in lighting and animal activity. Stay on designated paths and hire guides to discover the ins and outs of the park. The ultimate goal should be to preserve these natural settings while capturing the raw beauty of India's rich flora and fauna.
Culinary Adventures
Indian food, especially traditional dishes, is a visual and gustatory delight. The photo ops at street food stands and busy local markets are practically limitless. Photographers may record the zing of spices, the riot of color in curry dishes, and the glow of contentment on diners' faces as they relish every bite.
Top tips: Accept the crowded, noisy, and colorful atmosphere of the street vendors and local markets. Capture the beauty of cooking, the zing of spices, and the pleasure of sharing a meal with others. When taking pictures of people or their food, it is polite to ask for permission out of respect. Photograph dishes at close range to show off their beautiful presentation, and shoot at sunset for warm, welcoming tones.
Off the Beaten Path
https://unsplash.com/photos/ws_3EbGtB2g
Popular tourist spots in India attract many visitors, but lesser-known areas also have their own special allure. Unique picture opportunities abound in places like the off-the-beaten-path Spiti Valley and the peaceful Coorg. Photographers can interact with residents in these less frequented regions, capturing genuine moments and telling deeper tales through their photographs.
Top tips: Photographers who want to get off the beaten path in India should keep an open mind and respect local customs. Be open to new experiences, because that's where you'll find the greatest rewards. Make an honest effort to engage with the locals, as their experiences can enrich your photographs. Because of the varying weather conditions in these less traveled areas, you need to be flexible with your plans. Finally, remember to leave nothing but footsteps and capture images that do justice to the genuineness of these unknown gems while respecting the environment and local traditions.
Photography Etiquette
Visitors to India who are interested in photography should observe appropriate conduct. Even in public places, you should always ask permission before taking photos of individuals. Observe cultural events and traditions with respect and refrain from interfering. Engage the locals in conversation, make some friends, and promulgate your passion for photography. To better yourself and the world, take advantage of this opportunity to learn something new and use your camera to tell stories that encourage tolerance and acceptance among people of different cultures.
Similar Articles
A Journey of Captured Memories in India
Photographers can capture a kaleidoscope of colors, cultures, and experiences in India. There's a story to be found in every corner of this diverse country, from the snowy peaks of the majestic Himalayas to the vibrant streets of its major towns and tranquil beaches. Wherever you go in India and beyond, remember to capture and keep both physical and mental records of your memorable moments, watching as the splendor of the land and people unfold before your own eyes.