Cafes in Chennai: Insta clicks, insta shares, and insta likes are a part and parcel of routine life nowadays. We love to post something that goes viral or attracts more followers, right? Well, we have some recommendations for you that can help you in bombarding your profile with a bunch of Insta-friendly pictures. We're talking Instagram-worthy cafes! And one of the best places to get such cafes in the coastal city of Chennai.
So, why not check out these cafes in Chennai that not only serve delicious food and beverages but are also a perfect backdrop for clicking pictures for your Insta feed. And to help you decide the place, we have compiled a list of the 10 most Instagram-worthy cafes in Chennai that you are sure to visit while exploring the places to visit in Chennai.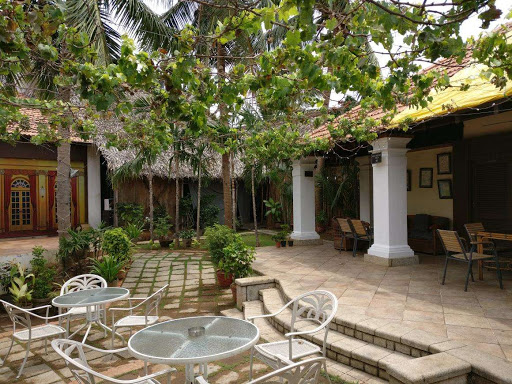 After your flight to Chennai, you can stop by at this cafe in Nilangarai to satiate your hunger amidst a pleasant atmosphere. Entirely decked out in white decor, this cafe offers both indoor and outdoor seating. But, if it is not raining, try to sit outside, with lush green plants, fairy lights, and Garden Chair Club creating a mesmerizing ambiance worth clicking pictures.
Now, about the food! From its Continental and Italian cuisine, you can savor beef burgers, grilled fish, BBQ chicken pizza, and maple syrup pancakes. You can also have breakfast all day at this place. You can enjoy a meal here for Rs. 700 from 9.30 am to 10 pm.
Enjoy a European ambiance with checkered floors, chandeliers, and plush seats at Wild Garden Cafe Chennai. You can also sit in its outdoor area where the surrounding plants give off a rejuvenating vibe. From 10 a.m. to 9 p.m., the cafe serves succulent Italian, Continental, and Chinese cuisine along with beverages. Try pepperoni pizza, Thai curry, Caprese sandwiches, and fish and chips.
For drinks, you can try the Madurai Almond Cooler, Darjeeling Tea, or the Hazelnut Cappuccino. With free Wi-Fi, the two of you here can spend around Rs. You can enjoy food in 1,400 And do you know who else can enjoy them with you? Your lovely pet! So, bring your furry friends along and have a fun time at this pet cafe in Chennai.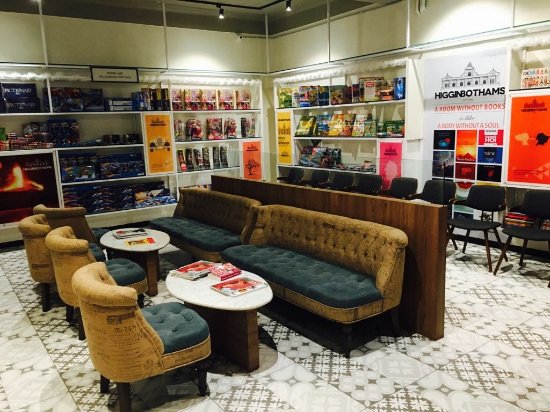 Book lovers, this book paradise of Gopalapuram is calling you! The entire cafe is decorated with vibrant colors and different styles of books. Choose your favorite and sit in a chair or grab a couch. If you want to work or even go on a date, then this place can be ideal as it has a peaceful atmosphere and charming decor.
In food, our recommendations for you are Chicken Schnitzel, Pineapple Pizza, Spaghetti Pesto, Caesar Salad, Café Latte, and Chocolate Shake. 500 at Rs, two of you can enjoy a meal here between 10 am and 9 pm.
If you want to set a story for your date, then you can head to this romantic cafe in Chennai. Come here anytime between 8 am to 11 am and sit outside under the tomb-like shed, which is decorated with fairy lights and climbing plants. To remind Try to book the table in advance as it is more on-demand. There are even indoor seating and garden-like seating available as options.
Wherever you sit, rest assured, you will have amazing backgrounds for pictures. Have a romantic time, click selfies together and eat some delicious snacks. Talking about snacks, you can order Feta Cheese Salad, Chicken Sliders, Roast Chicken Pizza, Mint Tea, Oreo Shake, and Cafe Mocha. You can enjoy sumptuous food for Rs. 1,100 (for two) in this cafe.
One of the newer cafes in Chennai, Ciclo Cafe offers a unique bicycle-themed decor that is perfect for a few Insta clicks. Hanging cycles, jersey displays, wheel decor elements, and much more will captivate your eyes as you enter this cafe in Kotturpuram. Sit by the glass wall to enjoy the view outside while eating delicious food.
Our top picks for you in a meal would be the Ciclo BBQ Chicken Pizza, Greek Lamb Burger, Carbonara Pasta, and Chocolate Fudge Cake. In drinks, try any of its refreshing mocktails, chamomile tea, or a café latte. What do you like! Bring a partner along and get around Rs. Enjoy food Here from 11 am to 11 pm, 1,100.
On a weekend, plan a hangout with your friends and head to this rooftop cafe in Nungambakkam, Chennai. The cafe has a charming rooftop ambiance with various seating options, nature-friendly decor elements, and pleasing sky views. You can even crash on a swing! Take our suggestion and savor its Paneer Tikka Sandwich, Chicken Mayo Wrap, or Chicken Cheese Ball.
Even its combo platters are quite eye-catching! Don't leave the place without trying one of its sweet smoothies. From 11 am to 10 pm, spend a fun time clicking pictures with friends and enjoying food for two bucks. 400.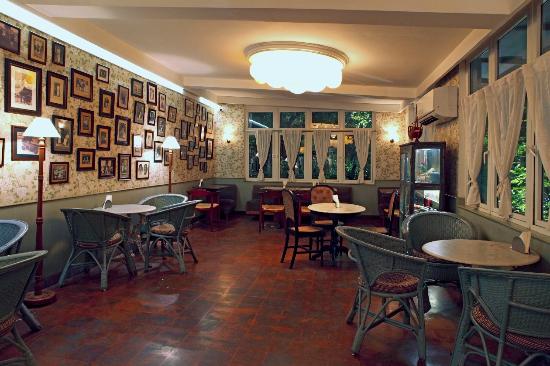 Bring your soulmate to this romantic cafe in Chennai for a date night and you will have a great time. Decorated in UK-inspired décor, this cafe in RA Puram has both indoor and outdoor seating that will captivate your eyes. Now, a fun fact! You can bring your beloved dog to this dog cafe in Chennai.
From its continental, Italian, and fast food dishes, you can order its popular options such as cheese poppers, bruschetta platters, chicken cheese melts, and giant club sandwiches. If you have a sweet tooth, you'll love its Chocolate Mousse, Blueberry Cheesecake, and Carrot Cake. All this can be enjoyed at Rs. 1,000 (two people).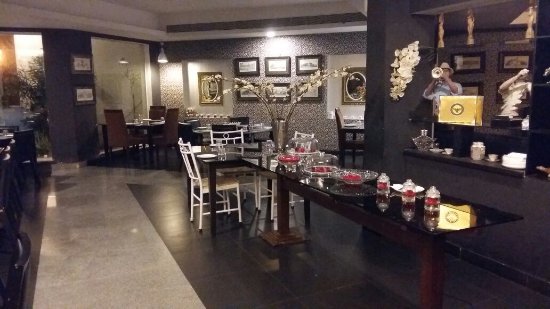 Imagine sipping a cup of coffee while enjoying the soothing breezes and the pleasing beach view. Quite a dream, isn't it? You can really experience it at this cafe in Nilankarai. It has attractively designed chairs and eye-pleasing décor, mostly in white, for both interior and exterior seating.
That is, a beautiful background for pictures! We suggest that you book a table outside to enjoy the best of the beach views. You can order Chicken Salad, Chicken Steak, Pepper Chicken, and Baby Corn Fritters for lunch. Have a cold coffee to complement your meal. Two persons can enjoy a meal for around Rs. 1,100.
Next on our list is this cafe in Nungambakkam which offers delicious snacks, snacks, and beverages amidst a unique ambiance. The first thing that will surely attract your eyes is the exposed brick wall. Funky coats, vibrant decor, and soothing lighting enhance the rest of the interior. A selfie with its picturesque background can surely fetch a lot of likes on your insta profile.
Talking about food, you can try its Tuna Salad, Creamy Pesto, Chicken Lamb Burger, Red Velvet Pancake, and Gooey Chocolate. A pocket pinch Rs. 1,000 and you will have delicious food for two people in this cafe. Now, an important reminder! You need to book a table in advance.
We end our list with this cafe in Akkarai. Cottage-like private seating with curtains, dim lighting, pleasing natural surroundings, delicious food, and a good crowd is all you can expect to enjoy here. Many consider it to be the best cafe for couples in Chennai. So, plan a day outdate or a romantic dinner at this beautiful cafe and cherish some private moments with your special someone. Let us tempt you more. You can enjoy live sports screenings at this cafe!
Between noon to 9.30 pm, you can come here and enjoy the most loved dishes like Bruschetta Platter, Pocket Lamb Steak, BBQ Pizza, Noodles, Butter Chicken and Falafel. You can mix it with gulab jamun, ice cream, or cheesecake. whatever you prefer! For food for two people here, you will have to pay Rs. 2,400.
Now that you know where Insta-worthy cafes in Chennai are located, you are good to go and plan your trip to the city! Don't forget to post your clicks on Instagram and watch your posts get a bunch of likes. Happy eating and clicking!
Similar Articles