Gokarna, a coastal paradise nestled in the southern part of India, is a place of natural beauty and spiritual significance. Known for its pristine beaches, ancient temples, and laid-back atmosphere, Gokarna attracts travelers from all over the world. But when is the best time to visit this charming destination? In this article, we will explore the seasons and events that make Gokarna an ideal place to visit throughout the year.
Understanding the Seasons
Gokarna experiences three distinct seasons: summer, monsoon, and winter. Each season offers a unique experience to travelers.
1. Summer (March to June)
Summer in Gokarna can be quite hot and humid. The temperatures often soar, making it less favorable for outdoor activities. However, this season is perfect for those seeking solitude and a quieter atmosphere. Accommodation rates are lower, and you can enjoy the serene beaches with fewer tourists.
2. Monsoon (July to September)
The monsoon season in Gokarna brings heavy rainfall and lush greenery. While the weather may not be ideal for beach activities, this is a great time to witness the region's natural beauty at its peak. The forests come alive, and waterfalls gush with life. If you don't mind getting a little wet, monsoon is an excellent time for nature enthusiasts.
3. Winter (October to February)
Winter is undeniably the best time to visit Gokarna. The weather is pleasant, with temperatures ranging from 15°C to 32°C. This season attracts a large number of tourists, and the beaches are at their most vibrant. It's the perfect time for swimming, sunbathing, and exploring the town's cultural attractions.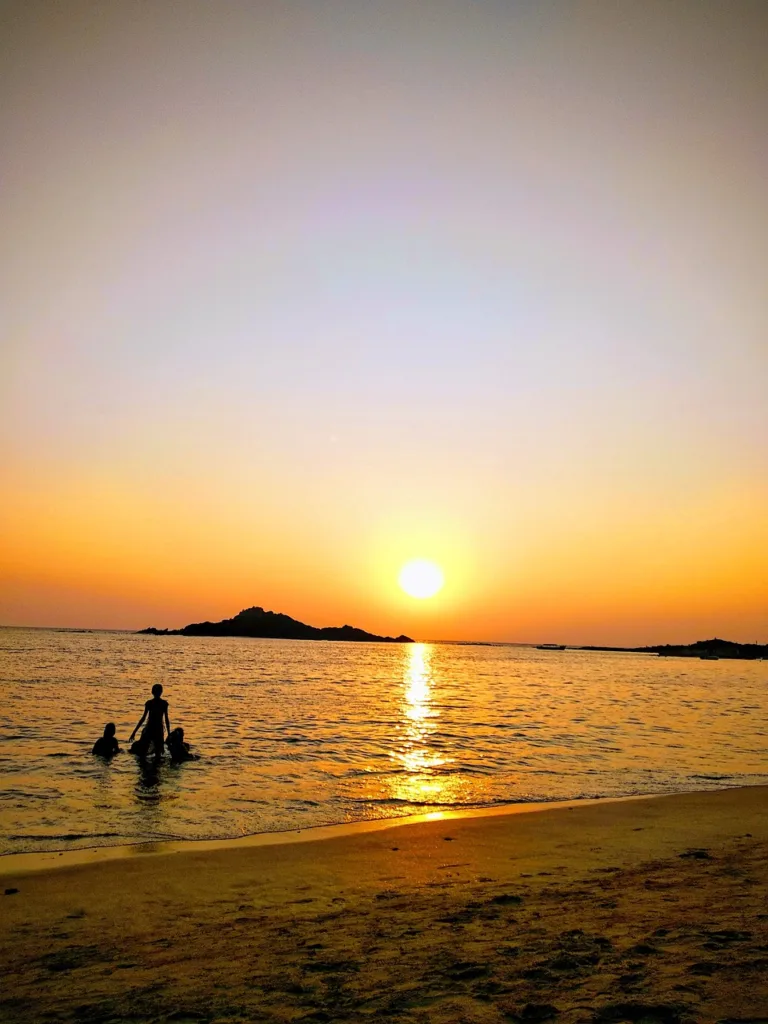 Special Events and Festivals
Apart from the seasons, Gokarna hosts various festivals and events that can enhance your travel experience.
1. Mahashivaratri
Mahashivaratri, celebrated in February or March, is one of the most significant festivals in Gokarna. Devotees throng to the Mahabaleshwar Temple to seek Lord Shiva's blessings. The town comes alive with processions and cultural performances.
2. Beach Clean-up Drives
Gokarna is known for its commitment to maintaining the cleanliness of its beaches. Joining a beach clean-up drive, usually organized during the winter season, is a great way to contribute to the community and connect with fellow travelers.
3. Yoga and Wellness Retreats
Gokarna is a hub for yoga and wellness enthusiasts. Many retreats and workshops are conducted throughout the year, making it an excellent destination for those seeking inner peace and physical well-being.
Conclusion
In conclusion, Gokarna is a year-round destination, each season offering a unique experience. However, the best time to visit is during the winter months when the weather is perfect for beach activities and exploring the town's rich culture and heritage. Don't miss the opportunity to participate in festivals, beach clean-up drives, and wellness retreats to make your trip even more memorable.
FAQs
Is Gokarna safe for solo travelers?

Yes, Gokarna is generally considered safe for solo travelers. However, it's always advisable to take standard safety precautions.

Are there vegetarian food options in Gokarna?

Absolutely! Gokarna offers a variety of vegetarian dishes in its local cuisine. You'll have plenty of options to choose from.

Can I swim in the sea during the monsoon season?

Swimming in the sea during the monsoon season is not recommended due to strong currents. It's best to avoid water-related activities at this time.

What should I pack for a trip to Gokarna in winter?

Pack light clothing for the day and some warmer clothes for the evenings. Don't forget sunscreen, a hat, and sunglasses.

Are there ATMs and medical facilities in Gokarna?

Yes, Gokarna has ATMs and medical facilities. However, it's advisable to carry some cash and basic medicines just in case.
Best Time to Visit Gokarna