When it comes to planning the perfect tropical getaway, there's one destination that stands out like a hidden gem in the Indian Ocean – Bangaram Resort. This article will take you on a journey to explore the beauty and charm of this fascinating paradise. From the pristine beaches to the vibrant marine life, Bangaram Island Resort offers an unforgettable experience for every traveler.
The Location
Situated in the Lakshadweep archipelago of India, Bangaram Island Resort is a haven of tranquility nestled in the Arabian Sea. This secluded paradise is known for its untouched natural beauty and is often referred to as the "Jewel of the Lakshadweep."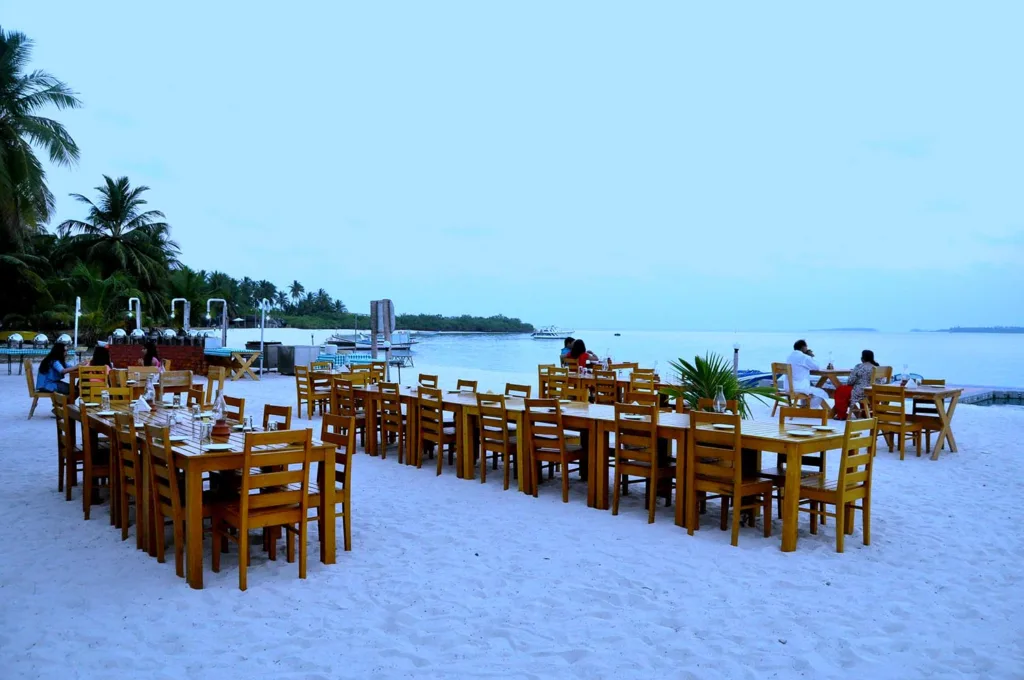 Accommodation Options
When it comes to accommodation, Bangaram Island Resort offers a range of options to suit every traveler's preference. From beachfront cottages to water villas perched over crystal-clear waters, you can choose the perfect setting for your stay.
Activities and Adventures
Snorkeling and Diving
One of the highlights of Bangaram Island Resort is its stunning coral reefs. Whether you're an experienced diver or a novice snorkeler, the underwater world here will leave you mesmerized. Dive deep to explore the vibrant marine life, including colorful fish, rays, and even turtles.
Water Sports
For adventurous souls, Bangaram offers an array of water sports, from windsurfing and kayaking to deep-sea fishing. The resort's water sports center has everything you need to make the most of your time in the azure waters.
Island Exploration
Beyond the beaches, Bangaram Island has lush greenery and coconut groves. Take a leisurely walk or bike ride around the island to discover its natural beauty. Don't forget to visit the charming local villages and interact with the friendly islanders.
Dining Experience
Seafood Delights
As you would expect from a tropical paradise, the resort's dining options are a treat for seafood lovers. Freshly caught fish and shellfish are prepared with local spices to create mouthwatering dishes.
Beachfront Dining
Imagine dining with your toes in the sand, surrounded by the gentle sound of the waves. Bangaram Island Resort offers romantic beachfront dining experiences that are perfect for couples looking to share a special moment.
Relaxation and Wellness
Ayurvedic Spa
For those seeking relaxation and rejuvenation, the resort's Ayurvedic spa offers a range of treatments that will leave you feeling refreshed and revitalized.
Yoga Retreats
Join daily yoga sessions on the beach to connect with your inner self while being surrounded by the natural beauty of the island.
Conclusion
Bangaram Island Resort is a tropical paradise that offers an unforgettable vacation experience. From its stunning natural beauty to the range of activities and culinary delights, this hidden gem in the Indian Ocean should be on every traveler's bucket list.
FAQs (Frequently Asked Questions)
How do I get to Bangaram Island Resort?
To reach Bangaram Island Resort, you can take a flight to Agatti Airport and then a short boat ride to the island.
Is Bangaram Island Resort suitable for families with children?
Yes, the resort is family-friendly and offers activities for all age groups.
What is the best time to visit Bangaram Island?
The best time to visit is between October and May when the weather is pleasant, and the sea is calm for water activities.
Are there any restrictions on visiting the Lakshadweep Islands?
Yes, visitors need to obtain a permit to enter the Lakshadweep Islands, which can be arranged through registered tour operators.
Is there Wi-Fi on the island?
While the resort promotes a digital detox experience, there is limited Wi-Fi available in designated areas for essential communication.
For a truly magical and rejuvenating vacation, don't miss the chance to experience Bangaram Island Resort.