Best Time to Visit Cancun: Cancun, with its turquoise waters and white sandy beaches, is a paradise for vacationers. But when is the best time to visit this tropical haven? The answer isn't just about the weather—it's about finding the perfect balance between climate, crowd size, costs, and cultural experiences. Let's dive in!
Understanding Cancun's Seasons
Cancun experiences distinct high and low tourist seasons, each with its own set of pros and cons.
High Season: Winter and Spring
From December to April, Cancun is in high season. The weather is perfect, with warm days and mild nights, making it the ideal time for beach lounging and water sports. However, expect higher prices and more crowds during this period.
Low Season: Summer and Fall
May to November marks Cancun's low season. While you'll enjoy fewer crowds and lower prices, the weather can be unpredictable due to the hurricane season. The humidity is also higher, making outdoor activities a bit more challenging.
Hurricane Season: Key Considerations
Hurricane season runs from June to November. While direct hits are rare, they can happen. If you choose to travel during this time, consider purchasing travel insurance and staying updated on weather forecasts.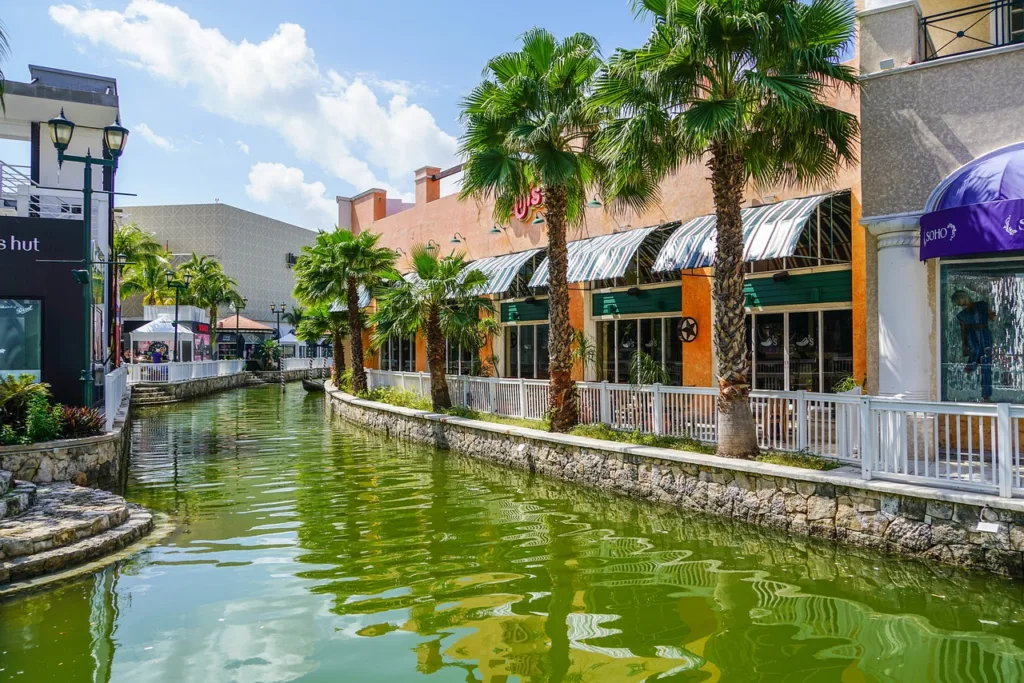 Weather and Climate Factors
Cancun's climate is a key factor in deciding the best time to visit.
Average Temperatures and Humidity
Cancun boasts an average temperature of 80°F (27°C) year-round. However, humidity can be high, especially during the low season, making the heat feel more intense.
Water Temperatures and Conditions
The sea temperature in Cancun ranges from 78°F to 84°F (26°C to 29°C). It's always comfortable for swimming, snorkeling, and other water activities.
Festivals and Events
Cancun's cultural calendar is brimming with exciting events and festivals.
Carnival in February
Cancun's Carnival is a colorful celebration with parades, music, and dancing. It's a fantastic time to experience local culture and traditions.
Easter Week Celebrations
Easter week, or Semana Santa, is a significant event in Cancun. Expect lively processions and festivities throughout the city.
Day of the Dead in October
Dia de los Muertos, or Day of the Dead, is a unique cultural experience. Locals honor their deceased loved ones with altars, offerings, and traditional foods.
Cost and Crowd Considerations
Balancing your budget and the crowd size is crucial when planning your trip.
Accommodation Prices and Availability
High season means higher accommodation prices and limited availability. Booking early is advisable. During low season, you'll find better deals and more choices.
Attraction and Activity Prices
Tourist attractions and activities might also be pricier during the high season. However, you can often negotiate better rates during the low season.
Tourist Crowds and Locals
High season brings in more tourists, while low season offers a more relaxed atmosphere and a chance to interact with locals.
Activities and Attractions
Cancun has something for everyone, from stunning beaches to historical sites.
Beaches and Water Sports
Cancun's beaches are world-renowned. Enjoy swimming, snorkeling, scuba diving, and more. The high season offers perfect conditions, but the low season is great for avoiding crowds.
Historical Sites and Museums
Explore ancient Mayan ruins, such as Tulum and Chichen Itza, or visit local museums to learn about the region's rich history and culture.
Nightlife and Entertainment
Cancun's nightlife is vibrant and diverse. Dance the night away at famous clubs or enjoy live music and performances at various venues.
Travel Tips and Recommendations
Pack appropriately for the season and consider the weather.
Stay updated on local events and festivals.
Plan activities based on the season and your preferences.
Be mindful of the hurricane season if traveling during the low season.
Consider travel insurance for peace of mind.
Conclusion
Cancun is a fantastic destination with something for everyone. Whether you're seeking sunny beaches, cultural experiences, or vibrant nightlife, the best time to visit depends on your preferences and priorities. Plan your trip carefully, considering the weather, crowd size, costs, and local events. No matter when you choose to go, Cancun promises an unforgettable vacation experience.
Similar Articles
FAQs
What is the hurricane season in Cancun?

The hurricane season in Cancun runs from June to November.

Are there any cultural festivals in Cancun?

Yes, Cancun hosts several cultural festivals, including Carnival in February and Day of the Dead in October.

Is it safe to travel to Cancun during the low season?

Yes, it's safe to travel to Cancun during the low season. However, it's advisable to keep an eye on weather forecasts due to the hurricane season.

What is the average temperature in Cancun?

The average temperature in Cancun is around 80°F (27°C) year-round.

What activities can I enjoy in Cancun?

Cancun offers a wide range of activities, including beach lounging, water sports, exploring historical sites, and enjoying vibrant nightlife.